Anubha
Director, IndiaGRI Club
With 13 years of experience, Anubha currently leads the Business Development strategy, New Members & Sponsors Acquisition, Content curation, Event production for the GRI India Real Estate Club. She also has experience in Sales Consulting for start-ups. She has sold high-value solutions across diverse Industries: Food & Facilities Management, Marketing & Advertising (Branded Alliances, Event Sponsorships, ATL & BTL activities), Database Services etc.
 A computer engineer to a strong sales professional - key traits leading this career journey have been a keen client need assessment aptitude, analytical approach, business & financial acumen, data-driven decision making, ability to learn fast and a persistent determination to help clients.
Meet our exclusive format.
GRI has no speakers, no presentations. Instead, you have a selection of closed-door discussions where everyone can participate.
Much like a conversation in your own living room, the dynamic environment allows you to engage with your peers in an informal and collegial setting.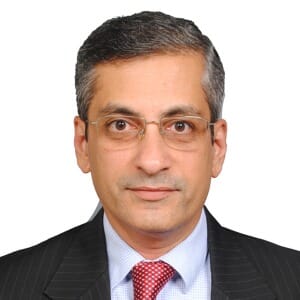 Head of Real Estate Strategy and Chief Investment OfficerIIFL AMC
India
Since mid-2012, Amar has led Xander's credit platform to a position where it has emerged as one of the few survivors in the high yield secured credit space in India. He brings with him over 25 years of investment banking, credit and consulting experience and has led several marquee M&A/PE transactions, IPOs and follow on equity offerings, as well as Project & Structured Finance transactions. From 2007 to early 2012, Amar headed the RE vertical of Kotak Investment Banking which raised over US$1.5 BB of equity for leading RE developers. He also led corporate restructuring and advisory assignments for leading RE and infrastructure groups. Earlier, Amar had worked for Lazard (Investment Banking), IL&FS (Project Finance) and PwC (Consulting).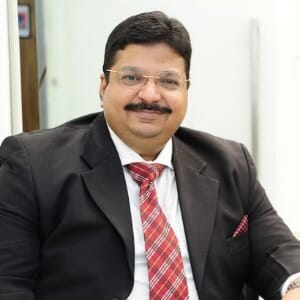 Managing Director and CEONisus Finance
India
Amit Goenka is CEO of Nisus Finance (NiFCO), which manages a USD 30 mn RE debt fund portfolio. He is one of India's leading experts on RE and Infrastructure, appearing in media, industry and focus events. He was the Founder MD & CEO of Essel Finance (ZEE Group) managing AIF RE debt funds, PMS and offshore fund. As National Director- Investments for Knight Frank he transacted over USD 250 mn of real estate in 3 years covering land, residential, office and hotels. He structured NCDs, private equity and debt deals of ~USD 200 mn. He set up and led India's first USD 50 mil. Office yield fund (REIT). Amit has also worked with Ernst & Young, Aditya Birla Group and Investment Dar (Kuwait/Dubai). Amit holds a BE, MBA, MFM & MRICS.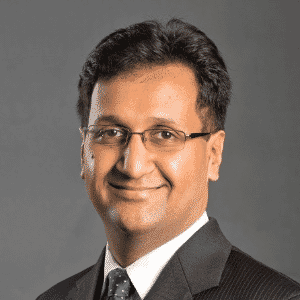 DirectorKKR
India
Ankur Gupta joined KKR as a Principal in 2018. Prior to KKR, he worked with ICICI Pru AMC Ltd where he was a Principal. He has also worked with JP Morgan, SUN-Apollo and The Carlyle Group. He spent over 12 yrs in real estate investments and corporate finance. He holds an M.B.A from IIM, Calcutta.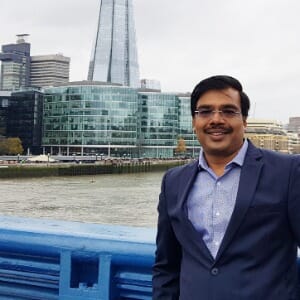 MD & CEO, Lumos AlternateGruhas & Lumos
India
Anuranjan Mohnot, is founding MD and CEO of Lumos Alternate Investment Advisors Private Limited. Lumos is currently focusing on stress and last mile funding projects. Prior to Lumos Alternate, Mr. Mohnot was Managing Director and CEO of Amplus Capital Advisors Private Limited and was responsible for setup of Real Estate Fund for the Lalbhai group (Arvind Limited). Amplus has successfully invested and exited in the projects of some of prominent developers in India. Mr. Mohnot has wide experience in various cross functional areas at some of the leading business conglomerates including Motilal Oswal, FutureGroup's $450 million Horizon fund, Essel Group, Reliance, Little & Co. Mr. Mohnot is B.com(H), LLB, CA & CS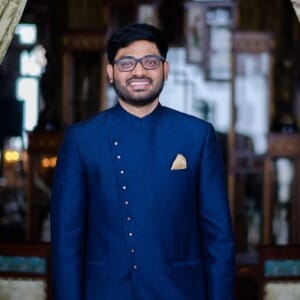 Head of Investor RelationsAliens Group
India
Arvind Kalyan is currently leading the Investor Relations Division at Aliens Group. He has experience in the financial services sector across Investment Management, Equity Research and Investment Banking. In his most recent stint at an Irish Hedge Fund, Arvind had an opportunity to explore potential investment opportunities in the Greek Banking and Chinese Solar Sectors. As an Investment Banker, he aided startups in Gaming, SaaS, EdTech, Consumer Fashion & Logistics sectors raise funds from VCs & PEs. As an equity research analyst, he worked on various research reports in the medical devices sector for investment banks based out of the US. Arvind is a CFA and FRM charter holder. He is also an IIT Madras & IIM Lucknow alumnus.

Founder & CEOCertus Capital
India
Ashish has over 20 years of industry experience, with expertise in real estate PE, Lending & Investment Banking. He has ~US$2 Bn of transaction experience across asset classes & capital structures. He founded Certus Capital in Jul'18. Prior to Certus, he co-headed the RE business of global PE firm KKR, in India. Under his leadership since 2013, KKR invested over US$1Bn in various RE projects in India. Before KKR, he was Exec Dir & Head of Acquisitions for Morgan Stanley Real Estate, India. Prior to this, he worked with Kotak Investment Bank and E&Y. At Kotak, he was instrumental in establishing Kotak's RE investment banking practice. Ashish is ISB, Hyderabad alumni and a CA.

South Asia Lead-EDGE Green Buildings ProgramIFC
India

Director and Chief Investment OfficerNisus Finance
India

Senior Vice PresidentSILA
India

Co-FounderSmartworks
India
Harsh is the Co-founder of Smartworks, India's largest provider of Managed and Flexible Office spaces and Director of TalbotForce, a proptech & Integrated FM Services firm spread across 20 cities. With 7+ years of experience in management consulting and real estate, he has previously worked with McKinsey in Chicago where he focused on strategy & operational topics across healthcare, infrastructure & insurance. He has also served as a Chief of Staff at Medanta Medicity, spearheading key strategic initiatives for the CEO. Harsh holds a CFP (Centre for Financial Planning) in risk management, investment & retirement planning; MBA from Northwestern University-Kellogg School of Mgmt, US & is an Economics graduate from SRCC, University of Delhi PartnerMircon Realty
India

Co-founder & Managing PartnerEverVantage
India
Karthik is a Managing Partner at EverVantage and overseas the Transaction Advisory and Leasing Verticals across asset classes. Having completed transactions in over 50 cities and over 10 million sft. his expertise ranges across verticals and industries. Karthik has successfully executed a multitude of landmark transactions across retail, F&B, commercial office space and healthcare platforms. He specialises in complex transactions be it hospitality, commercial advisory, landmark land transactions or strategy. His power house of unique experiences in portfolio management for corporates, land owners and developers nationwide, gives EverVantage it's strength across industries.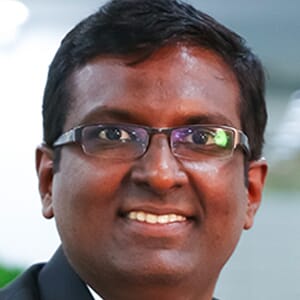 Managing PartnerWalton Street India
India
Kaushik Desai is currently Managing Partner of Walton Street India. He is responsible for strategic initiatives of the group and managing key relationship with investors, funds and intermediaries. He is responsible for the Debt strategy in residential real estate. He brings in substantial experience in transaction structuring and helps to evaluate new investment opportunities. Prior to joining Walton Street, he was with Deutsche Bank, Edelweiss Capital and Dawnay Day AV Group. Kaushik is a Chartered Accountant and a Company Secretary and holds a bachelor's degree in Commerce from University of Mumbai.

ChairmanGera Developments
India
Kumar Gera, a Civil Engineer from the College of Engineering,Pune, has been in the real estate business for 48 years. He is Chairman of Gera Developments, that develops residential & commercial real estate in Pune, Goa, Bengaluru & the US with a team of ~300 employees. He has served as, Member of the State Planning Board - Govt. of Maharashtra Member of the Task force - National Housing & Habitat Policy, Govt. of India Nominated Director on the Boards of the National Skill Development Corporation of India & IL&FS Skill Development Corporation. He was the - Founder of CREDAI & led the National Body for 9 years First Indian to be elected President of Junior Chamber International & travelled through 42 countries.
This eMeeting is exclusive
for Premium members
This event is exclusive for GRI members.