Anubha
Senior Commercial Director, IndiaGRI Club
With 14+ years of experience, Anubha currently leads the Business Development strategy, New Members & Sponsors Acquisition, Content curation, Event production for the GRI India Real Estate Club. She also has experience in Sales Consulting for start-ups. She has sold high-value solutions across diverse Industries: Food & Facilities Management, Marketing & Advertising (Branded Alliances, Event Sponsorships, ATL & BTL activities), Database Services etc. A computer engineer to a strong sales professional - key traits leading this career journey have been a keen client need assessment aptitude, analytical approach, business & financial acumen, data-driven decision making, ability to learn fast and a persistent determination to help clients.

Customer Relationship ManagerGRI Club
India
Accomplished in Relationship Management with superior work ethics and creative revenue generation ideas. Offers more than 5 years of experience in diverse sales & operations environments including Real Estate, Events, IT, and Education. Confident and reliable team player with experience working in a team.

Leonardo
Head of CEE & DACHGRI Club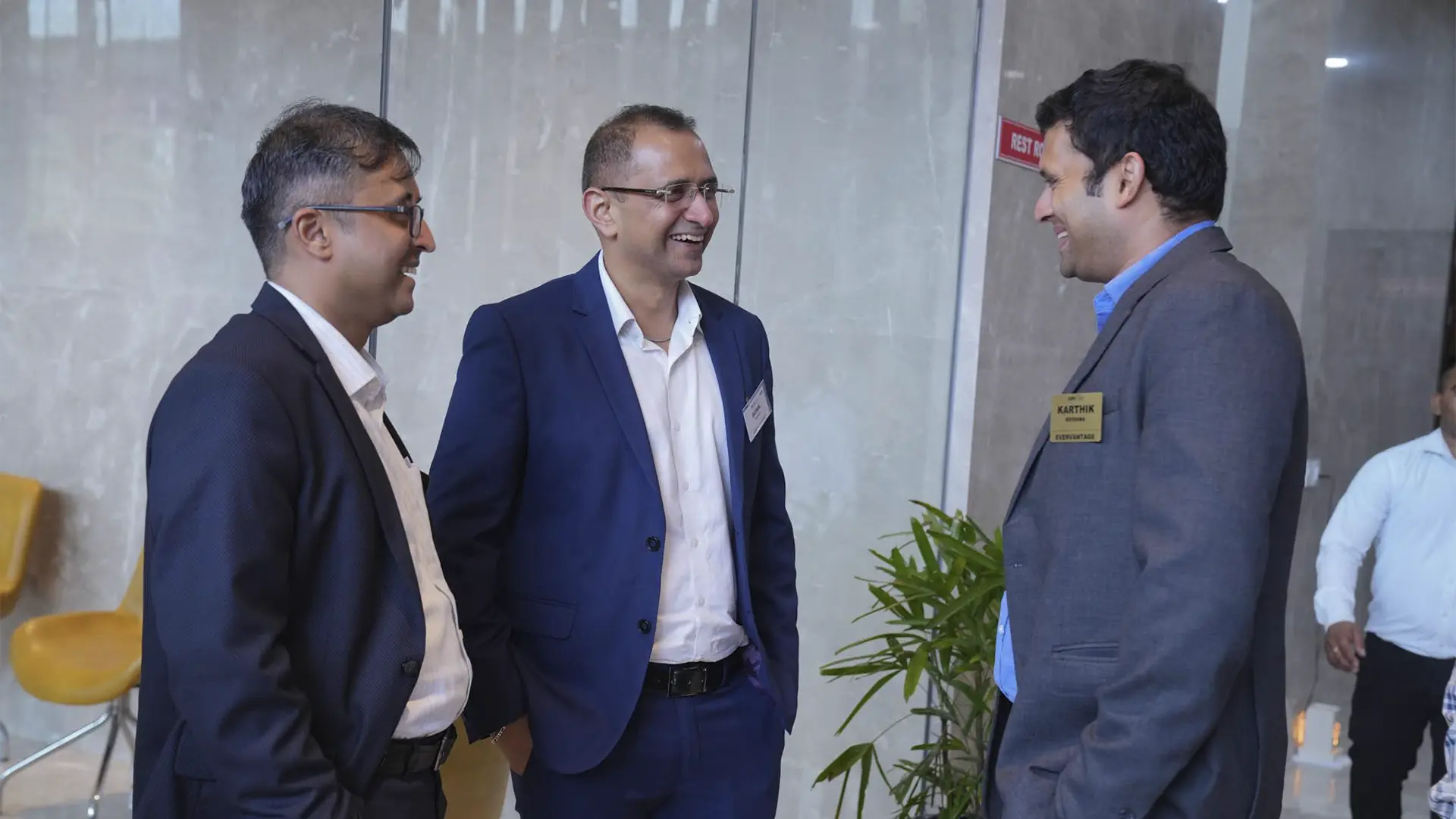 Network with other real estate decision makers
Share valuable insights with fellow market experts
Exclusively featuring top decision makers in an open discussion
Discussions will touch on

Director LegalEquinix India
India


VP - Real Estate Investment ManagementMapletree India
India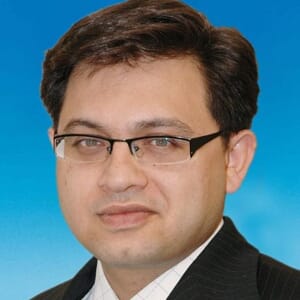 CEOIndiabulls AMC
India
Ambar looks after the Asset Management business At Indiabulls. A Chartered Accountant, Ambar brings with him substantial deal-making and structuring experience in the Real Estate sector. Prior to joining Indiabulls AMC, Ambar was associated with JLL as Managing Director, where he successfully ran five businesses including Corporate Finance, Education, Healthcare and Social Housing, Special Development Initiatives and Infrastructure. He had worked with DTZ for over five years profitably leading the Investment Advisory business for India and set up the firm's presence in West India for other service lines. His non real estate stints as an investment banker included IL&FS, Ambit Corporate Finance and KPMG".

President and HeadNuvama
India
Anshu Kapoor heads the alternatives-focused asset management business within Nuvama Group, managing assets of ~ USD 1 bn. As one of the integral members of Nuvama's executive committee, he is at the forefront of several strategic initiatives for the group. At the helm of the asset management business spanning private equity, listed equities, commercial RE and structured solutions, he drives the organisation to design client-need-aligned solutions. He joined the Edelweiss Group in 2010 to start the Private Wealth Management (PWM) business. Driven by a vision of creating the world's most customer-centric wealth management business, he is credited with scaling the business 15x over a span of 7 yrs to US $17 billion in Assets underAdvice (AuA).

Head Business Development & MarketingMahindra World City Developers
India

Co-Founder PartnerRealTech
Israel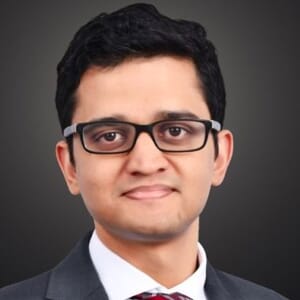 Managing Director & Head of Investments, India & Middle EastBrookfield Advisors India Private Ltd.
India
Arpit Agrawal is responsible for Brookfield's infrastructure investment initiatives in India. He joined Brookfield in 2016 in the Mumbai office. Prior to joining Brookfield, Arpit spent 7 years with Morgan Stanley's infrastructure fund business where he was involved in transactions across renewable energy, transportation and utilities sectors. Arpit holds an MBA from Indian Institute of Management, Bangalore and a Bachelor of Technology in Computer Science from Motilal Nehru National Institute of Technology.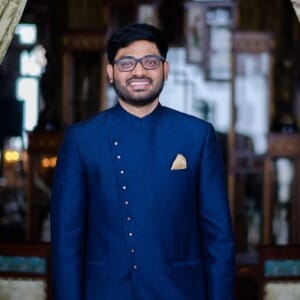 DirectorAliens Group
India
Arvind Kalyan is currently leading the Investor Relations Division at Aliens Group. He has experience in the financial services sector across Investment Management, Equity Research and Investment Banking. In his most recent stint at an Irish Hedge Fund, Arvind had an opportunity to explore potential investment opportunities in the Greek Banking and Chinese Solar Sectors. As an Investment Banker, he aided startups in Gaming, SaaS, EdTech, Consumer Fashion & Logistics sectors raise funds from VCs & PEs. As an equity research analyst, he worked on various research reports in the medical devices sector for investment banks based out of the US. Arvind is a CFA and FRM charter holder. He is also an IIT Madras & IIM Lucknow alumnus.


Head InvestmentsWelspun One Logistics Parks
India
Girish Singhi is responsible for investments and new product development at Godrej Fund Management. He has over 12 years of real estate investment management experience. He holds an M.B.A. (Finance) from FMS, Delhi and B.E. from NSIT (Delhi University).

Founder DirectorTurnkey Hospitality Pioneers
India

MDTrans India
India
Jatin Chokshi, a dynamic and visionary leader, is the Managing Director of Transindia Real Estate Limited. He has been a part of Allcargo Group since 2001 and worked in various capacities as finance controller, CFO and CEO of a business vertical, managing portfolio, taxation, cost control and procurement, etc. With an illustrious career of more than 40 years in the corporate world, his domains of expertise include diverse areas like shipping, consumer durables, industrial chemicals, etc. His insights and business acumen have been instrumental in implementing effective growth strategies, expanding market presence, and fostering collaborative partnerships for market leadership. He is a Chartered Accountant and Company Secretary by profession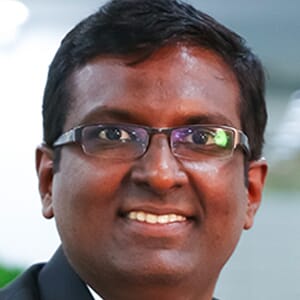 Managing Partner, WSB Partners (formerly Walton Street India)WSB Partners
India
Kaushik Desai is currently Managing Partner of WSB Partners (formerly 'Walton Street India'). He is responsible for strategic initiatives of the group and managing key relationship with investors, funds and intermediaries. He is responsible for the Debt strategy in residential real estate. He brings in substantial experience in transaction structuring and helps to evaluate new investment opportunities. Prior to joining WSB, he was with Deutsche Bank, Edelweiss Capital and Dawnay Day AV Group. Kaushik is a Chartered Accountant and a Company Secretary and holds a bachelor's degree in Commerce from University of Mumbai.

Executive Director & CEORadiance Renewables
India
Manikkan is Co-Founder & Director of Origin Renewables Pvt. Ltd., which is a developer of distributed renewable energy generation projects through RESCO model. He has extensive experience in infrastructure, financing, asset management, investment banking and advisory services having held executive leadership positions at ICICI Venture, Babcock & Brown, ABN AMRO, UBS Warburg etc. Manikkan has worked on large transactions for private, public and Government sectors including privatization of Mumbai and Delhi airports, and advised MOCA on the economic regulations/ tariff setting for major airports in India. Manikkan has a Bachelors in Mechanical Engineering and a Masters in Management Studies and a M.Sc in Business Economics.

Board MemberRMZ Corp
India
As Board Member of RMZ, one of Asia's largest privately-held real estate conglomerates with a portfolio exceeding $15 billion in real estate, Mihir Menda ardently champions enduring the family ethos in all business endeavours while diligently overseeing the strategic allocation of family assets. Mihir's academic credentials include a Bachelor of Science degree from Columbia University, complemented by a Master of Science degree from the Massachusetts Institute of Technology (MIT).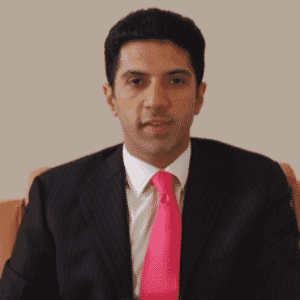 Group PresidentK Raheja Corp
India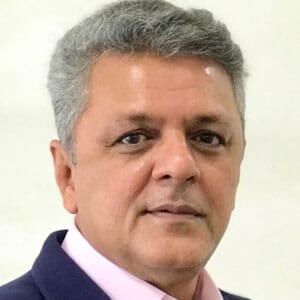 Managing DirectorRaycon
India
Nilesh Parekh is the Founder and Managing Director of Raycon Group based out of Mumbai, India. Raycon Group operates across India, Middle East and Germany having global partners including a joint venture with a multibillion dollar German Group – having interest in Shipping, Venture Fund and Real Estate Investment and Development. Mr Parekh is a graduate in Law and a post graduate in business management having more than thirty years of experience in real estate. He has given various presentations on the industry including one at Stanford University-India Conference.

Executive DirectorAxis Capital
India
He has been part of the Investment Banking Coverage team and Head- Real estate/ REITs at Axis Capital for the past 5 years. Prior to that he spent a decade as the lead research analyst covering real estate and infrastructure. Prior to joining Axis Capital/ ENAM in 2006, he was working with HDFC Ltd across various verticals such as operations, marketing and business development. He has done his Bachelors in Commerce and holds an MBA from Narsee Monjee Institute of Management in Mumbai.

Director, Investment and Asset Management, APACIvanhoé Cambridge
India
20 years of Global Real Estate Private Equity Investment, Asset Management and Fund Mgmt experience across 15+ countries with renowned pension fund, fund of funds and direct funds. Significant experience in seeding first time funds and leading various verticals across geographies and extensive cross culture experience having worked in Europe, Asia and North America. Prior experience as Head of Asset and Debt Management at ESR India, Executive Director at LGT Capital Partners among others. Elected as the Chairman of INREV Due Diligence Committee. Led the creation of the due diligence questionnaire that became an industry standard, used by most RE funds across Europe and serves as a guideline in fund manager selection.

Country Head, IndiaColt Data-Centre Services
India
o Currently responsible COLT Data Centre business in India. o Leadership roles held: -Country Manager, India for Yondr and Board of Director for Yondr India & Everstone JV entities. -Head-Corporate Real Estate-South Asia for Global Banks such as J. P. Morgan, Deutsche Bank & Barclays Bank. o Corporate Real Estate Professional with 39 years of work experience in diverse industries such as Financial & Banking institutions, Telecom, Data Centres, IT & Hospitality. o He has been instrumental in delivering Data Centre's for Bharti-IBM JV and Tata Internet across major cities in India. o Professional Qualifications: Master of Corporate Real Estate in 2007 (CoreNet Global) & Member of RICS. o India Chapter Chair of CoreNet Global (from 2009-13)

CEOHorizon Parks
India
Rahul Pandit is the CEO of Blackstone's India logistics platform, Horizon Industrial Parks. Rahul was previously the founding MD & CEO of Hamstede Living, a Warburg Pincus JV for rental housing. He was earlier the MD & CEO of TATA Group's Ginger hotels. Prior to that he was a founding team member, President & ED of Lemon Tree Hotels. Rahul is a Member of the CII National Committee on Tourism and a Member of the Rental Housing Association of India. A former member of the Indian Karate Team, he also serves as an Independent Director on the Board of Ixigo, a travel e-commerce company.

Head- InvestmentsESR India
India

VP-TreasuryTata Realty
India

DirectorCPPIB - Canada Pension Plan Investment Board - Hong Kong
India

Executive Director & CEOCapitaLand
Singapore
Sanjeev Dasgupta was appointed Executive Director and Chief Executive Officer on 1st October 2014. Sanjeev has around 24 years of experience in the areas of real estate fund management, corporate finance, strategy and financial control. Prior to joining Ascendas, he was working as President of Real Estate at ICICI Venture Funds Mgmt. Co. Ltd., a leading private equity fund manager in India.

Head InvestmentsBAM Digital Realty
India

DirectorBank of America Merrill Lynch
India

Chief Executive Officer, West IndiaPrestige Group
India

National Lead - Real Estate InvestmentsNippon India AIF
India
This eMeeting is exclusive
for Premium members
This event is exclusive for GRI members.