These conversations take place in organised discussions but also between them in comfortable spaces that allow your friendships with these executives, who are at the top of their game, to blossom.
WEDNESDAY 17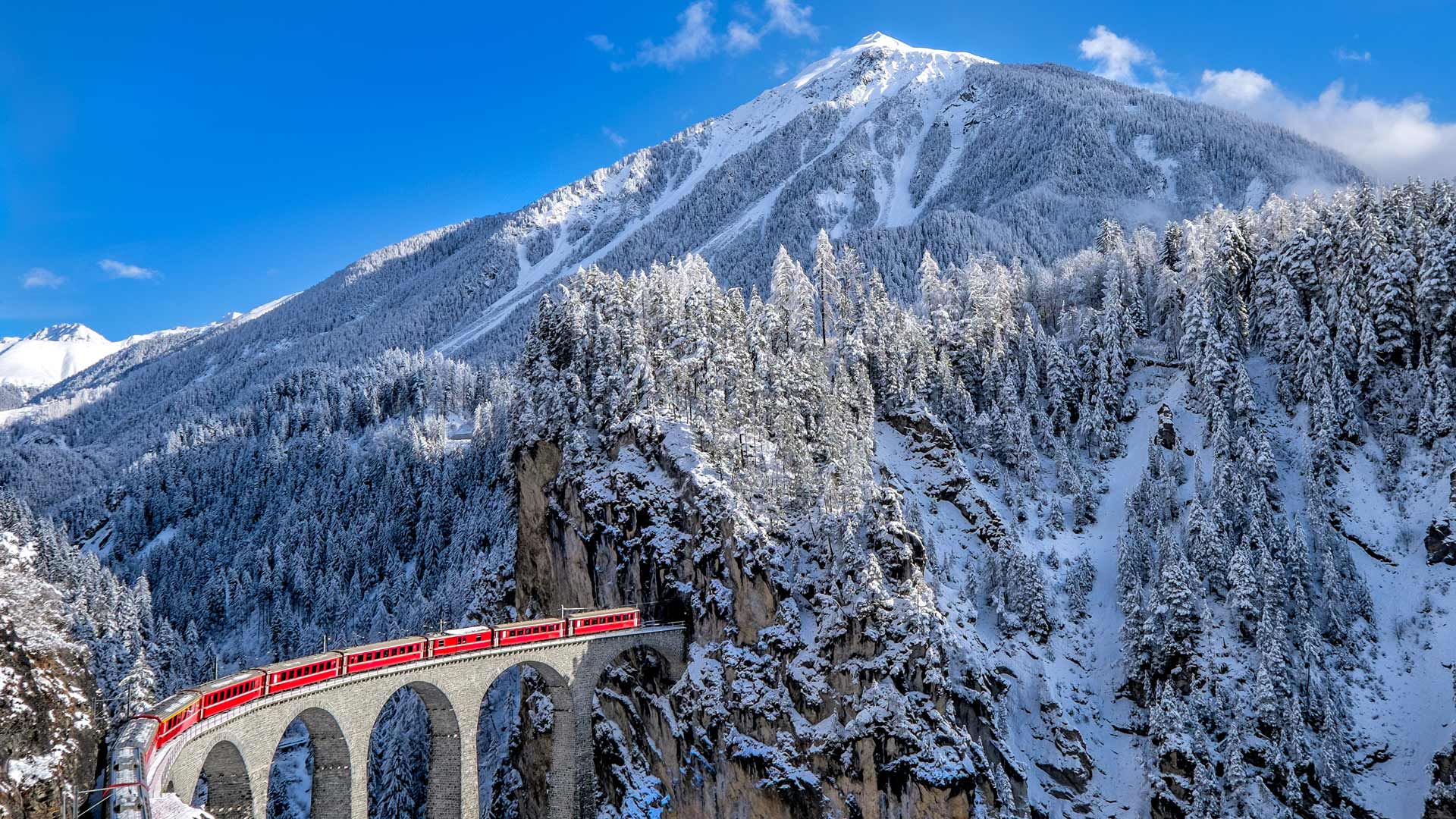 Consider: choose daylight train from Zurich Airport and spend last 2 hours to St Moritz travelling through a legendary winter wonderland
New Members welcome orientation
19:30 - 20:45
Pop-in Pop-out
Welcome Drinks
Join and leave at one's convenience one of members' communal dinners at restaurant nearby
THURSDAY 18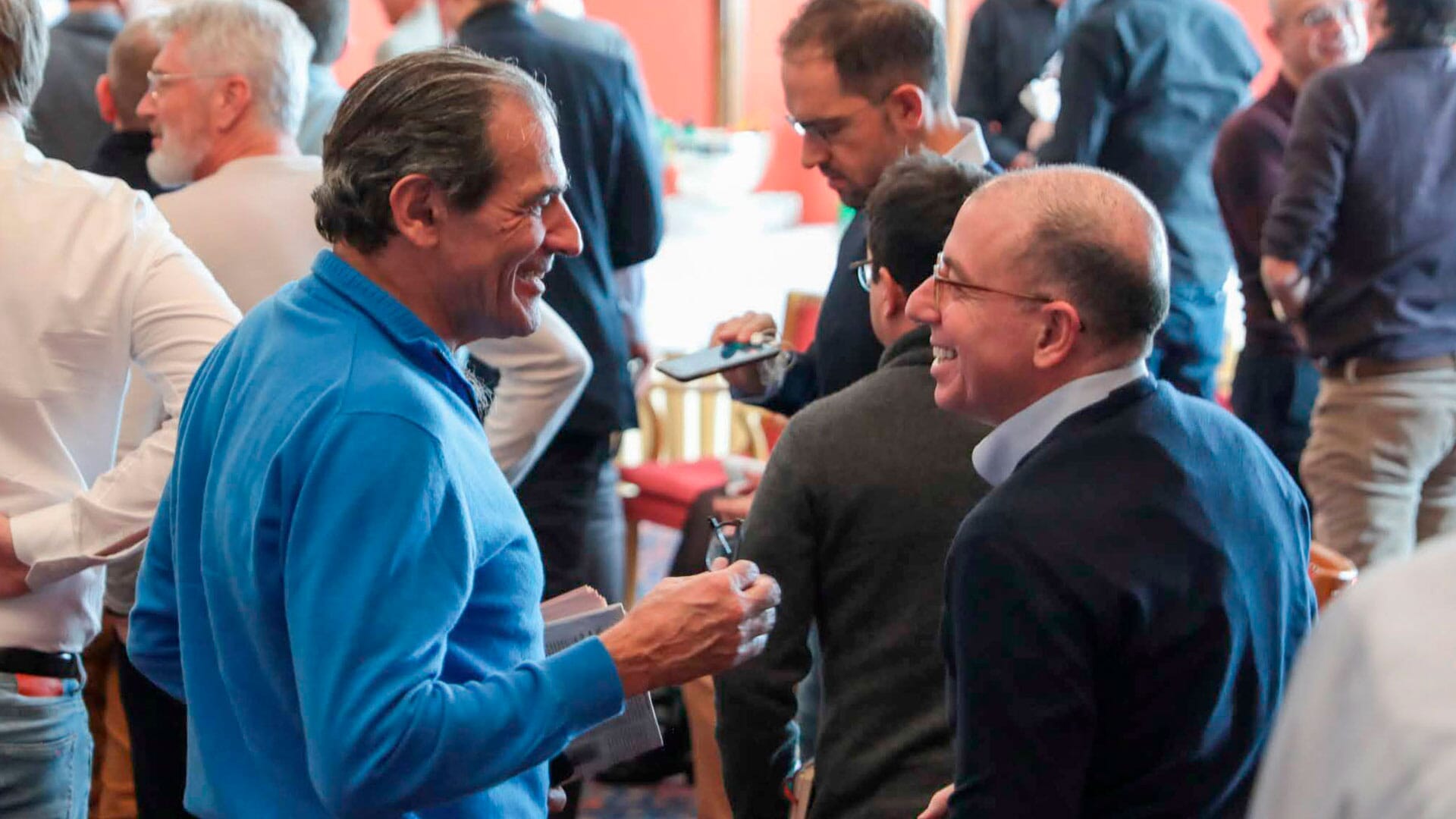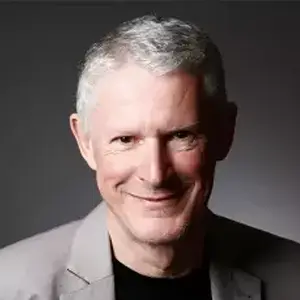 FRIDAY 19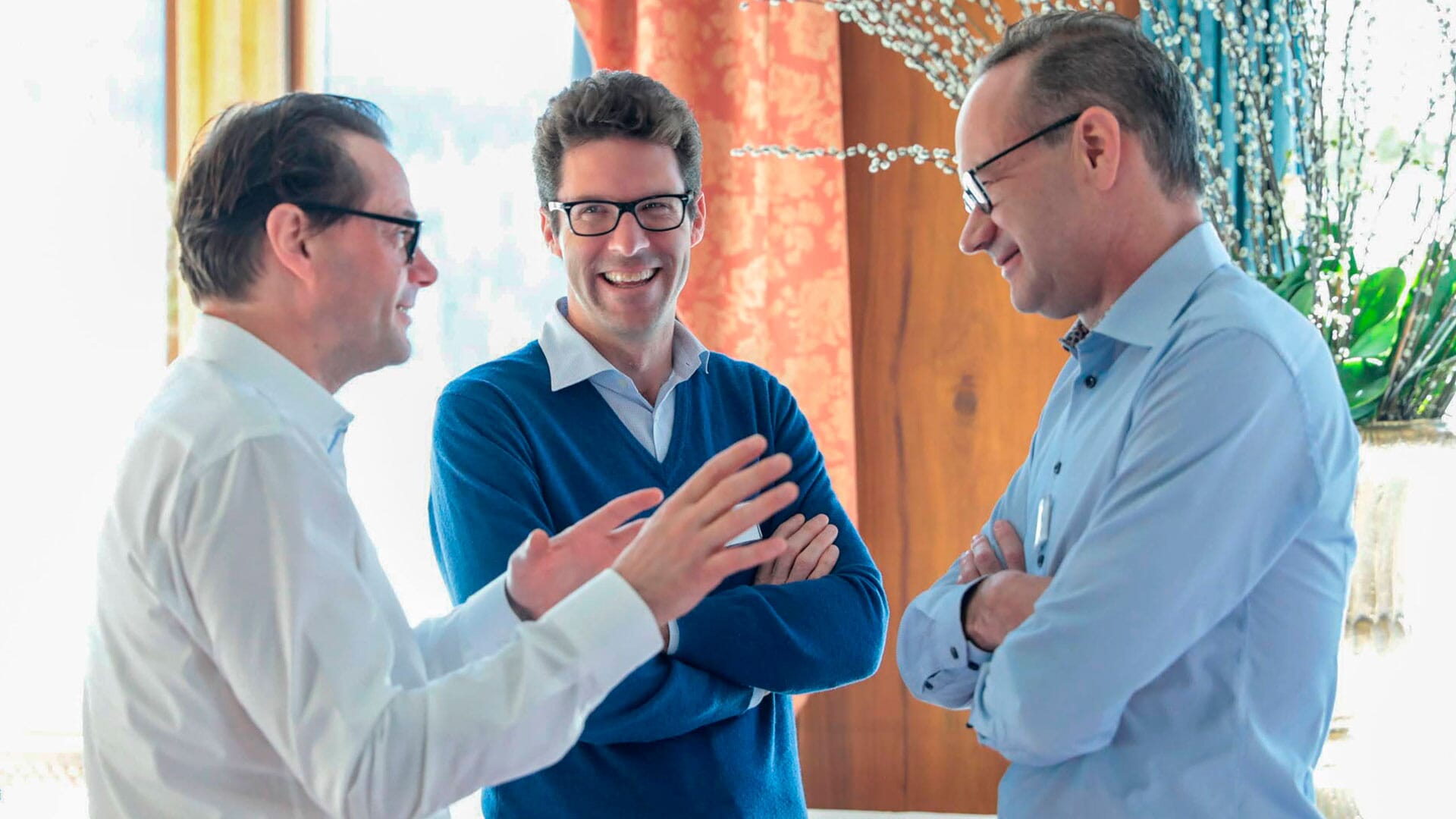 Sports & Activities instructor-guided in small GRI groups
Or sign up at concierge to join one of independent member's restaurant reservations around town
SATURDAY 20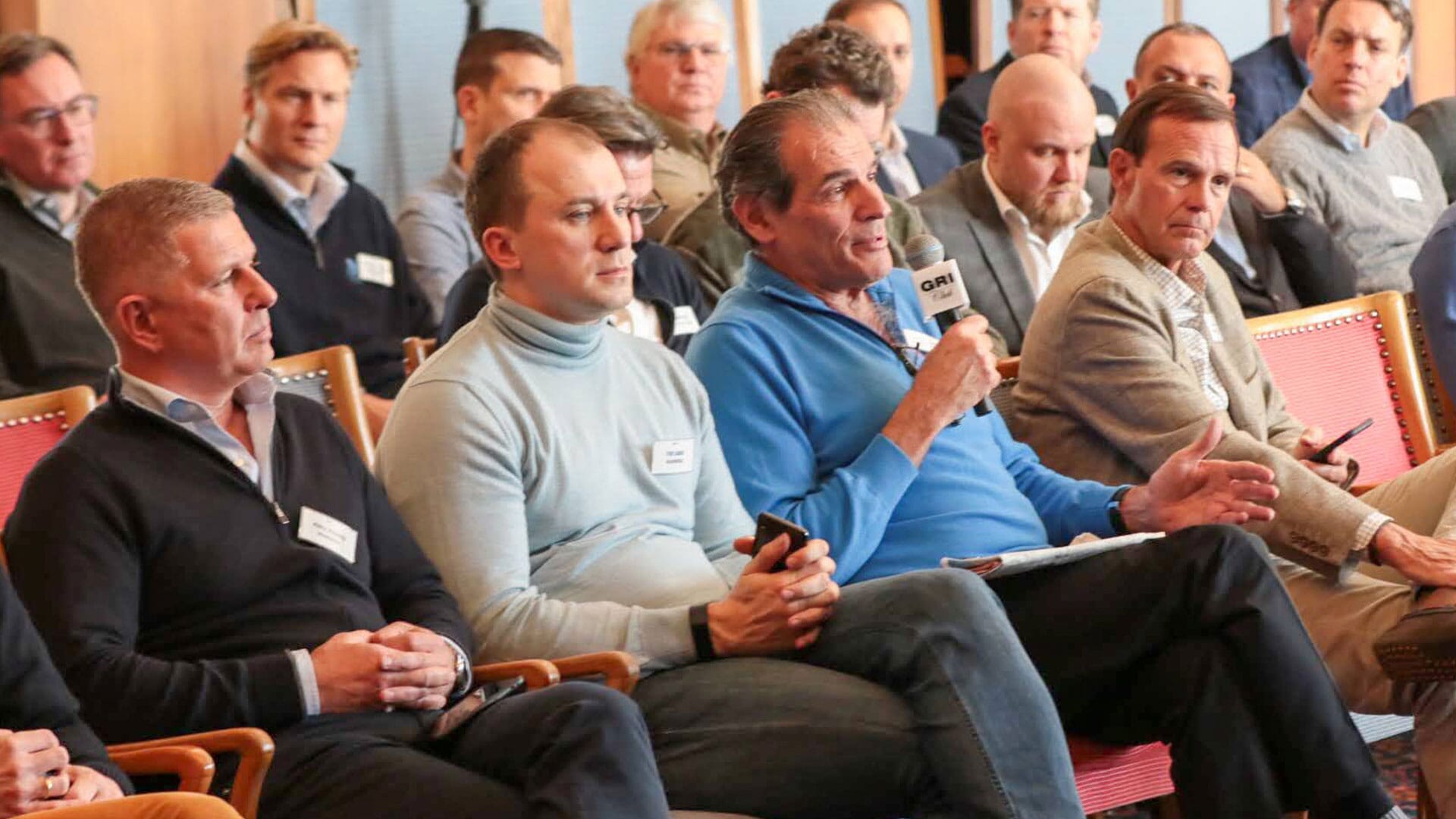 Sports & Activities instructor-guided in small GRI groups
Members & Spouses [Grand Halle]
Or sign up at concierge to join one of independent member's restaurant reservations around town
SUNDAY 21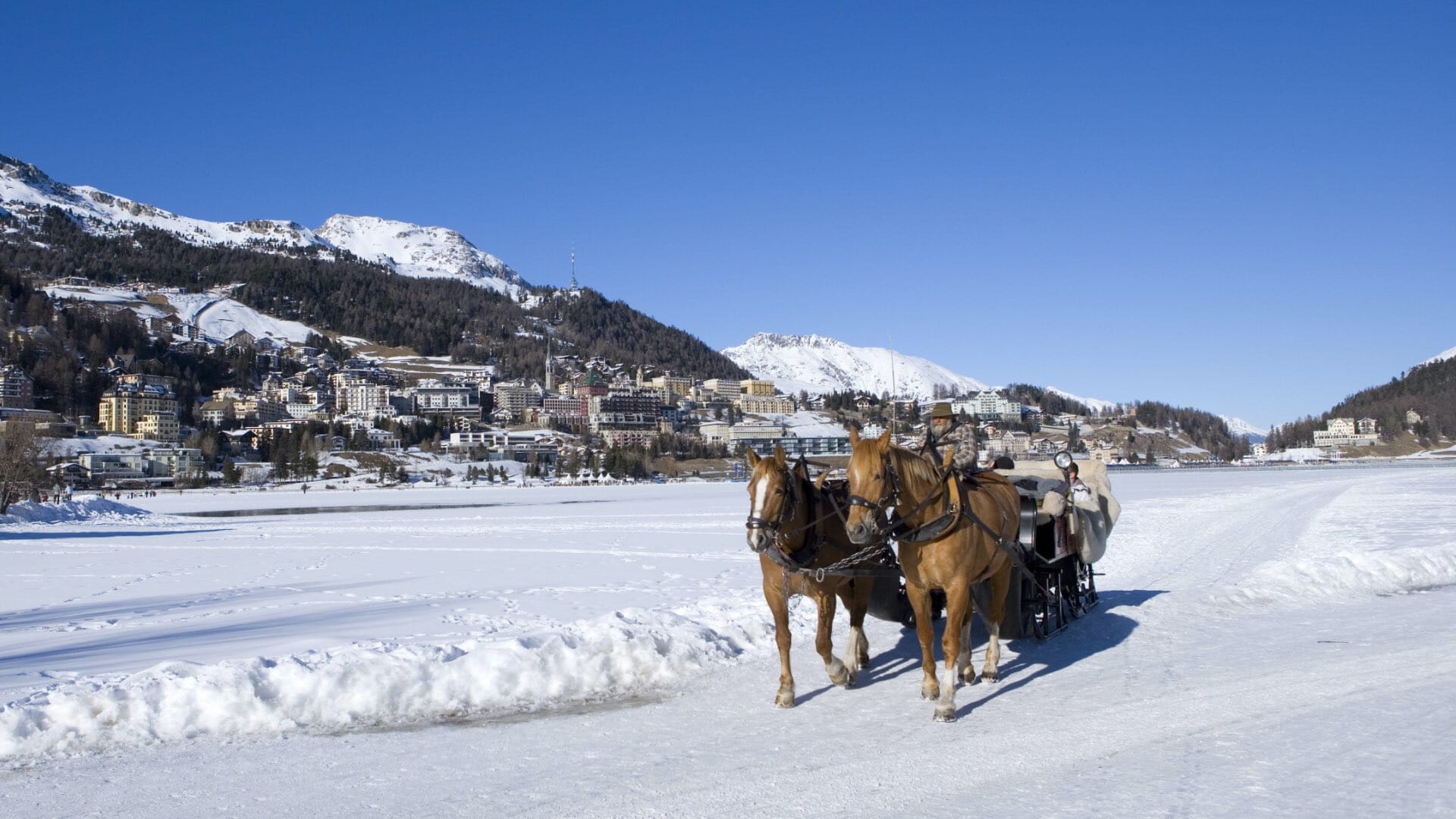 Plenary sessions
Share your views with other decision makers and vote on your vision for the future of real estate.
Keynotes
Enter an open discussion with an expert on a provocative subject that will affect the world in the coming months and years, economically and socially.
Group discussions
Contribute to conversations on real estate and the world in intimate group discussions that leave room for opinions and understanding the challenges for the market ahead.

Global Co-Head REMacquarie Principal Finance
United Kingdom

Founding Partner & Managing DirectorOrion Capital Managers
United Kingdom
Aref Lahham is Founder and Managing Director of Orion. He is located primarily in Orion's London office and acts as Orion's Chief Executive Officer, setting the strategy and leading the Orion Fund's acquisition team. He has been responsible for over €5.0 billion of property acquisitions throughout Europe. Aref has 34 years of real estate investment and development experience in the US and Europe. He has served on the board of French public quoted company Société Foncière Lyonnaise as well as on the investment committee of a Bulgari sponsored private equity fund called Opera. Mr. Lahham has a BSc in Civil Engineering from Purdue University, a Masters of Engineering in Civil Engineering from Cornell University and an MBA from INSEAD.

Head of Europe, MDOaktree Capital Management
USA
Managing Director and Co-Portfolio Manager, Oaktree Capital Mr. Bianchi is a managing director and Head of Europe for Oaktree's Real Estate group. Mr. Bianchi joined Oaktree in 2014 and has been involved in the investment and management of its real estate funds in the United States and Europe throughout his time at the firm. Prior to joining Oaktree, Mr. Bianchi worked for Deutsche Bank AG where he held senior positions in the firm's London, Hong Kong and New York-based real estate divisions. Before joining Deutsche Bank, Mr. Bianchi was employed by Moore Capital's MSVP Japan where he served as a senior vice president. He began his career as an associate in Goldman Sachs's Archon Group in the U.S. and Asia.

Executive ChairmanAG Capital - Bulgaria
Bulgaria
Esteemed entrepreneur with an extensive track record of over 30 years in the real estate industry. Founder and Chairman of the Board of Directors of AG Capital, Christo has led the growth of Bulgaria's largest real estate investment group. AG Capital is a prominent player in residential and commercial real estate investments in CЕЕ, with over EUR 500 million of assets under management. Under his leadership and commitment to excellence, AG Capital has solidified its reputation as a trusted and innovative multi-asset class real estate investment company. Notably, he serves as Honorary Consul of the Republic of Mauritius in Bulgaria and is an active member of various professional organisations, like YPO and Harvard Business School Alumni.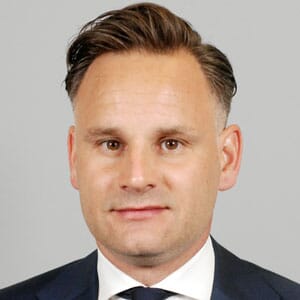 Head of European RE & Senior MDCerberus
Netherlands
Mr. Dejanovic is Head of European Real Estate overseeing Cerberus' European investments in commercial and residential properties, real estate-related portfolios, and real estate operating companies. Since joining the Firm in 2006, Mr. Dejanovic has assisted in establishing Cerberus as a leading real estate investor in Europe and one of the largest private residential landlords in Germany. Additionally, Mr. Dejanovic leads the Firm's non-performing loan (NPL) platform in Europe, which has been the leading purchaser of European NPLs since 2013. From 2005 to 2006 Mr. Dejanovic was at Ernst and Young in its corporate finance division. From 1998 to 2005, he worked in various corporate finance and accounting roles in the Energy Industry.

Senior Managing Director - Real EstateKAUST Investment Management Company
USA
David Collett joined KAUST Investment Management Company in 2009 as Managing Director of Real Estate. Prior to that, he was Principal Portfolio Manager for Real Estate at the World Bank Pension Plan, Manager of Private Markets at the CPP Investment Board, a REIT analyst at TD Securities, and started his real estate career in acquisitions, development and asset management at CIBC Development Corporation. At the KAUST Endowment, Mr. Collett is focused on building a global real estate portfolio both on the Direct side through JV platforms or directly through Fund managers.

Executive Board MemberNatixis
Germany
Dirk Brandes is Member of the Executive Board and Head of Real Estate Finance at NATIXIS Pfandbriefbank AG based in Frankfurt am Main. The Bank combines the special abilities of a Pfandbrief bank with the commercial business resources of Natixis S.A., the corporate and investment bank of Groupe BPCE. The main markets are Germany, France, Italy, Spain and United States. Prior to joining NATIXIS in 2016, Dirk Brandes was Head of Business Origination at HSH Nordbank AG, Hamburg. Previously, he was Head of Commercial Real Estate at DG HYP, Hamburg.

Founder, Co-Managing Partner & CIO ofDeutsche Finance International
United Kingdom
Gavin Neilan is the Founder, Co-Managing Partner and CIO of Deutsche Finance International (DFI) a pan-European real estate private equity platform with over €3.9 billion AUM and offices in London, Munich, Madrid and Luxembourg. The firm focuses on thematic value add and opportunistic strategies investing through discretionary pan-European funds, co-investment vehicles and separate managed accounts. Gavin has over 20 years' of industry experience being involved in more than €10 billion of transactions across Europe, America and Emerging Markets. He is a qualified lawyer, holds an MBA from INSEAD and studied law at UCL. DFI is part of Deutsche Finance Group, a privately owned global real estate investment company with over €11 billion AUM.

Managing Director & Senior PartnerPatron Capital
United Kingdom
Mr. Breslauer is the Managing Director of Patron Capital (including Patron Capital Captive Fund, Funds I–VII). Total capital under management represents approximately €5.0 billion and focuses on investments in European companies and assets associated with property related activities. Mr. Breslauer is active as a senior patron of numerous charities including Vice Patron of The Royal Marine's Charity and the Chairman of the PTI (formerly the Prince's Teaching Institute). He has an MBA degree from University of Chicago and a BSc degree from NYU School of Business. He is an experienced Alpinist and Skier.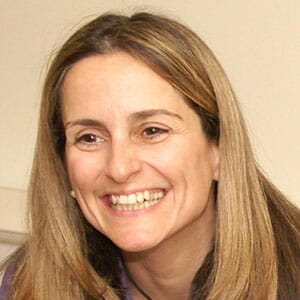 DirectorLatsco Family Office
Switzerland
Nikoletta heads investments, across asset classes, for Latsco Family Office, based in Geneva, Switzerland. LFO is a single family office, which serves the family of Marianna Latsis (Greek shipping family) with offices in Switzerland, UK and Greece. LFO principals hold interests in Real Estate, Shipping, Energy, Infrastructure, Technology and Entertainment. LFO invests both in direct property assets, as well as real estate funds and property companies. It is a reference shareholder of GEK TERNA and DIMAND, both listed on the Athens stock exchange.

Executive ChairmanM7 Real Estate
United Kingdom
Richard Croft is the Chief Executive of Martley Capital Group, a newly created pan-European real estate investment manager. In addition to his duties at Martley, Richard is Senior Adviser to M7 Real Estate. Prior to Martley, Richard founded M7 Real Estate which was sold to Oxford Property Group, a leading global real estate investor, asset manager and business builder in 2021. Richard is Chairman of the CSF Group, a Non-Executive Director Maya Capital, the Pinnacle Group and is a Trustee of The Chicken Shed Theatre Trust. Richard has been involved in over €15billion of real estate transactions during his 30+ years of experience.

Founder & Managing PartnerAlpine Grove Partners
USA
Richard Georgi began his career at Goldman Sachs in 1987 where he eventually headed up the Whitehall Funds in Europe. In 1999, Mr Georgi partnered with George Soros to raise a global real estate fund which then became Alpine Grove Partners. Since 1999, the Firm has raised funds and separate accounts totaling over $6.5 billion of equity commitments, and has invested into 29 platforms which controlled over $23 billion of real estate around the world. Mr Georgi is a graduate of Harvard Business School with distinction and Williams College cum laude where he was NCAA Division 1 ski racer. Mr Georgi actively supports Habitat for Humanity and Human Rights Watch among other non-profit organizations.

CEO & Founding PartnerKronos Real Estate Group
Spain
Saïd Hejal is the CEO & founding partner at Kronos Real Estate Group, an investment management platform with offices in London, Luxembourg, Madrid, Barcelona, Málaga and Lisbon. Kronos focuses on the development of residential, office and retail properties. Previous to Kronos, Saïd was at Fortress responsible for investments in Spain, France and Greece. Saïd started his career at Morgan Stanley's real estate group in New York. He holds a Bachelor in Commerce from McGill University and an MBA from Columbia University.

Managing Partner | REACH UK - Second Century VenturesSecond Century Ventures
United Kingdom
Valentina Shegoyan is a Managing Partner at REACH UK with over 15 years of experience in real estate private equity, financial advisory, technology, and innovation. She is particularly interested in stranding assets issue and asset turnaround strategies centered around collaboration between landlords, newly emerging property operators and technologies enabling scalability and operational efficiencies. Valentina holds a full time MBA degree from INSEAD (2010) and a Master's degree in Mathematical Methods for Economics from the National Research University Higher School of Economics (2007).

Managing PartnerECE Real Estate Partners
Germany
Managing Partner at ECE Real Estate Partners, Volker sets the firm's strategy. ECE manages €10Bn+ in assets, primarily in European shopping centers and hotels. Before ECE, he was Director at Allianz Capital Partners, involved in management and investment committees. From 2009-15, he served on DDR Corp.'s Board, a US open-air shopping center leader. In 2014, he joined Aliansce Sonae's Board, Brazil's top mall developer & operator, and since 2022, he's on Deutsche EuroShop AG's Board, Germany's sole public firm investing only in shopping centers. Holds an MBA and a Ph.D. in finance from University of St. Gallen.
---
---
Empowered by Women - GRI Chairmen's Retreat 2024
---
---
The GRI Club Women Leading Real Estate Advisory Board & Committee was born to support and provide a business networking environment for senior women in real estate investment and finance to do deals together.

The committee is led and made especially for women in European real estate and is open for participation by all members. Meet the participants below.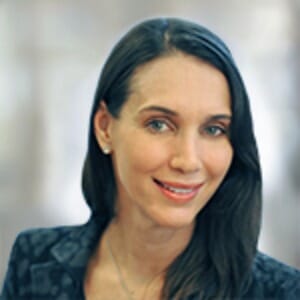 Executive Chair Debt & Value Add StrategiesLaSalle Investment Management
United Kingdom
Amy is the Executive Chair of Debt & Value-Add Strategies and a member of its Investment Committee. Prior to that, she was the Head of Debt & Value Add Strategies, who oversaw the set-up and growth of LaSalle's market leading European debt platform and LaSalle's Value Add equity strategies in Europe. Amy was responsible for LaSalle Real Estate Debt Strategies II, III, & IV (c.€2.8bn in committed capital, of which LREDS IV has raised c.€940m excl. side-car allocation), LaSalle Residential Finance I – III (£1.5bn in committed capital), LaSalle Whole Loan Strategies (€964m committed capital), LaSalle UK Special Situations Fund and Special Situations Venture and is on LaSalle's European and UK Management Boards.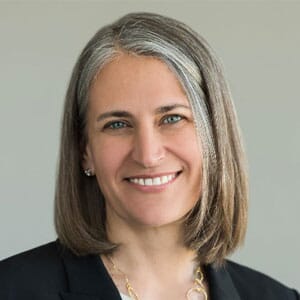 President and CIOBentallGreenOak
USA

Managing DirectorGoldman Sachs Asset Management
United Kingdom
Ana is a managing director in the Merchant Banking Division responsible for sourcing executing and managing real estate investments across Europe. She joined Goldman Sachs in 2003 as an analyst and was named managing director in 2015. Ana earned a BS in Ec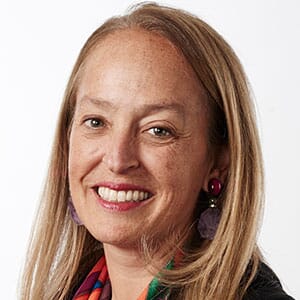 Partner, Spencer House Partners; Board roles at Elix, PfP, SFO and Planet Smart CityPlanet Smart City
United Kingdom
Audrey Klein has held Head of Fundraising roles at several firms but is best known for starting the European business out of London for the Park Hill Real Estate Group, a Division of Blackstone, which she ran for 9 yrs. Prior to joining Park Hill, she ran her own business for 5 yrs marketing alternative asset funds across all asset classes to European investors comprised of pension funds, banks, family offices. She is a graduate of Northwestern University's Kellogg School of business where she received an MBA, and is also a graduate of Emory University with a degree in Economics. She serves as the ESG Chair for a real estate company called SFO Capital and an affordable housing real estate company called Planet Smart City.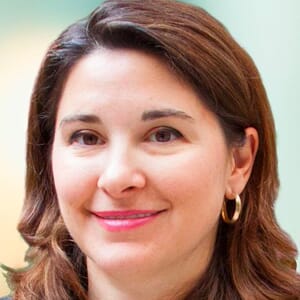 Managing Director, Co-Head BGO Strategic Capital PartnersBentallGreenOak
USA
Cherine Aboulzelof is Managing Director, Co-Head for BentallGreenOak's Strategic Capital Partners ("BGO SCP") and sits on its global investment committee. BGO SCP provides liquidity solutions to LPs, and strategic capital by way of co investments, recapitalisations and fund investments to GPs. Prior to joining BGO SCP platform in 2017, she has been responsible for Europe investments with two different real estate investment managers, investing across a number of sectors between 2005 and 2017. She started her career in investment banking with Goldman Sachs, JP Morgan and Morgan Stanley. She holds an M.B.A from INSEAD and a graduate degree from EM Lyon. She is a French, Bristih and Lebanese citizen.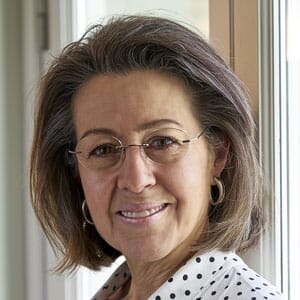 Managing Partner/ Director of Strategy and Corporate DevelopmentGrupo Azora
Spain
Cristina García-Peri is Senior Partner and Head of Strategy and Corporate Development for the Azora Group. Prior to joining Azora in 2011, she worked for 16 years in the investment- banking sector at both Merrill Lynch (2 years) and JP Morgan (14 years), where she held various positions across M&A and Equity Capital Markets, and for 10 year, she was Managing Director responsible for Corporate Equity Derivatives for EMEA as well as Equity Capital Markets for Spain and Portugal. Cristina holds a bachelor degree in Economics from ICADE (Spain) and an MBA from Harvard Business School (USA). Cristina is Board Member at Bankinter, a Spanish IBEX 35 banking institution, where she Chairs the Nominations and Sustainability Committee.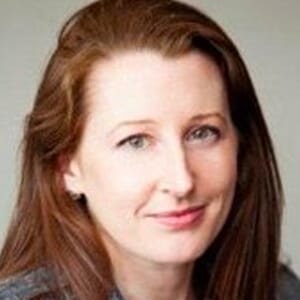 Managing Director, Head International Debt Asset MgmtStarwood Capital Group
United Kingdom
Irene Ryan is a Managing Director at Starwood Capital Group, London office and is responsible for the asset management of debt investments by Starwood's lending platform in Europe Since joining Starwood Capital in 2013, Ms. Ryan has managed the portfolio of loans held across multi-asset classes and European jurisdictions originated by Starwood Property Trust (NYSE: STWD) and Starwood European Finance Real Estate Finance (SWEF: LN). Prior to joining Starwood Capital Group, Ms. Ryan worked in a real estate focussed bank in London, holding a variety of lending roles from origination to loan restructuring and recovery. Before that, she gained her chartered accountancy qualification (ACA) while working at KPMG in Ireland.

EVP, Europe and Asia PacificOxford Properties Group
United Kingdom
Joanne McNamara is Executive Vice President, Europe of Oxford Properties, a leading global real estate investor, developer, and manager. In this role, Jo is responsible for all aspects of Oxford's business across Europe. Jo is a member of Oxford's Executive Committee and Investment Committee. Jo was one of Oxford's first team members in London, joining the European investment team in 2010, and over the past decade has contributed to and led many of the organization's most significant investment and development transactions. Jo was most recently responsible for the operating performance of Oxford's European business and leadership of the 40+ person European team.

Global Chief Investment OfficerCBRE Investment Management
USA
Kim Hourihan is Chief Investment Officer for CBRE Investment Management. In this role, Kim is responsible for investment strategy, performance and risk. She chairs the Global Investment Committee and has oversight of all the regional and strategy-specific investment committees. She previously served as CIO – Americas Direct Real Estate Strategies for CBRE Investment Management and Portfolio Manager for one of the firm's comingled funds. She also served as a Managing Director and Portfolio Manager for two international sovereign wealth fund clients, with total assets under management of more than $4 billion representing 11.7 million square feet.

PresidentKennedy Wilson
United Kingdom

President & CEOIvanhoé Cambridge
Canada
As President and Chief Executive Officer of Ivanhoé Cambridge, Nathalie Palladitcheff is responsible for the Company's overall strategy, growth and evolution. After a successful career based in France and the Indian Ocean, she joined Ivanhoé Cambridge in 2015 as Executive Vice President and Chief Financial Officer and was appointed President in 2018. Her achievements from 2015 to 2019 include overseeing the Company's digital shift with a view to a sustainable and forward-looking performance.
Arrival
Wednesday arrival, however late, is strongly advised, as the program starts at 08h45 on Thursday and St Moritz is a long journey from anywhere.
Encounter Dinners
There are no GRI dinners on the program on Wednesday (arrival day), Friday or Saturday, which are reserved for independent networking and private dinners by members and spouses.
Members that prefer using such occasions to let luck expand their friendships, or are new and yet unconnected, can choose to join member dinners at GRI-selected restaurants around St Moritz.

While facilitated by the GRI, these discretionary options are not part of the GRI program and are at members' own cost.
Lunches
Members and spouses/partners are cordially hosted for lunch on Thursday through Saturday and members are trusted to kindly stay away from outlandish menu choices such as caviar, exorbitant alcohols or similarly steeply priced items (or pay for it personally).
This invitation extends to members and their registered spouse/partners. It does not extend to their guests or other family that are not members of the GRI Chairmen's Retreat.
Champagne vote & program awards
Members that enjoy making the program the best it can be, can make their stay even more pleasurable, as follows:
Be greeted to their room by champagne on ice for contributing to the program by moderating or scribing/reporting one of the breakouts.
Enjoy a luxurious room upgrade for expressing interest and being selected to deliver the 5-minute closing wrap-up of the GRI Chairmen's Retreat on Friday evening (based on their compilation of summary take-aways throughout the program).
Spouses | Partners
Over half of Retreat Members bring their spouses/partners.
Spouses/Partners MUST be listed with the GRI or may (mistakenly) be denied entry or lunch or other courtesy.
Retreat Members Profiles
Retreat Members' photos and profiles are listed on
www.griclub.org/members-directory
.
Retreat Members agree that photos and information provided may be used by the GRI at its discretion in its communication activities.
Activities and Insurance
Weather permitting, skiing, curling and other activities in small GRI groups has been arranged, each of them accompanied by qualified guides. Guides and lunch are courtesy of GRI. Equipment rental is Retreat Member's individual responsibility. Prior sign-up on-site is necessary for all group activities. Retreat Members sign up for any such activity at their own responsibility and release GRI and any Retreat-related sponsors from any responsibility or potential liability.
Equipment Rental
Ski & Equipment Hire - The Palace sports store
(tel: +41 81 833 7585)
is excellently stocked, swift and professional and opens daily until late.

Curling (novices are favoured)
Wear loose-fitting trousers, such as track suit/jogging trousers along with a jumper and coat. One can get warm on the ice, so bring a few layers, as well as gloves and warm socks. Footwear must be clean and rubber soled.
Retreat Extension
If you would like to arrive a few days earlier or stay longer, Retreat Members are invited to extend their stay using the GRI Retreat special room rates. No formal program is planned.
Dress Code
The Retreat dress code is casual throughout, except for Cocktails and Gala Dinner, which are jacket required, tie optional.
Salutation
Retreat and GRI etiquette calls for all to address each other on a first-name basis.
Language
The Retreat language is "international" English and all grammar, syntax and other vocabulary rules are suspended. All native English speakers are urged to articulate slowly and loudly. As Anglo-Americans have a natural language advantage, they are encouraged to help non-native English speakers articulate their views. All are encouraged to help with occasional translation, where appropriate.
Get in touch for more information
Consideration Form
Successful registration
This eMeeting is exclusive
for Premium members
This event is exclusive for GRI members.