The preeminent gathering for top real estate professionals to foster deal flow
Credit: Maciej Godlewski / Shutterstock
EVENT MANAGER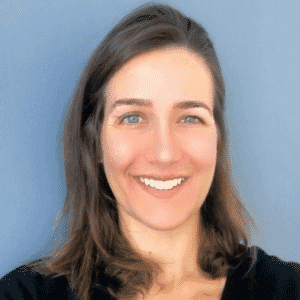 Maria
Portfolio DirectorGRI Club
Sales, Marketing and Business Strategy executive with 10 years of experience in large companies in the Media & Entertainment Market. Strategic business vision focused on customer experience, increasing the product efficiency and performance. Strong relationship skills and customer loyalty, always seeking to revenue increase and budget optimization.

Victor
Club DirectorGRI Club
About CEE GRI 2024
CEE's real estate market seems to have a few hidden gems to overcome current challenges and achieve success. Join us at CEE GRI 2024 to share insights and source deal flow among the most senior and accomplished real estate leaders active across the region.


In its 18th edition, CEE GRI is stronger than ever. The discussions will cover doubts about investor appetite, inflation, foreign capital flow and asset resilience as they are looming large and adding to the prevailing uncertainties in the market. But despite these challenges, CEE appears to show resilience when compared to other European countries. What is the forecast of the real estate market and where can we find the best investment opportunities?
Discussion format that enables you to interact and engage
In-depth industry knowledge
Discussions will touch on
Investor's Appetite - Where can they find value?

Capital Flow - Foreign vs Domestic Capital

Financing - How to overcome the main challenges?

Location - Which are the best destinations to invest in?

CEE Trends - What is driving the RE market?
Some of the past attendees
Become a Sponsor
Contact our team to find the sponsorship and exposure opportunities that best fit the strategy of your company.
Sponsorship opportunities
Include your information below to apply for sponsorship opportunities
Successful registration

Warsaw | Poland
With the largest commercial real estate team in Europe and one of the biggest worldwide, CMS is well positioned to help investors, funders, developers, landlords and occupiers navigate all aspects of the real estate market and maximise their assets. Whatever the size and scope of your project or deal, with almost 800 real estate lawyers in 42 countries we have the resources to meet your needs quickly and efficiently, offering expert advice. We have been active in real estate in our markets for decades, so we understand the culture, the economic context, the local legal context and the history.
This event is exclusive for GRI members.