A senior gathering for invested real estate professionals to foster dealflow
71 people are attending
Credit: Grand Warszawski / Shutterstock Senior Director, Head of CEE/SEEGRI Club
United Kingdom
With real estate investors refocusing and reallocating capital into their domestic markets, CEE countries like Poland and Czech Republic that rely heavily on foreign investments from Western Europe and Asia might need to rethink their regional transaction strategies. However, despite first signs of distress in the markets, the e-commerce boom might push CEE into the forefront of European investments in the long time favoured location for light industrial and logistics. Could this benefit the other sectors positively and how will recovery timelines behave?

Will pricing adapt to a new post-COVID reality and what would that mean for core, opportunistic and development pipelines? Will the CEE keep rising as a darling for Asian capital or will the money go elsewhere?

Now in its 16th year, participants find the discovery process for sourcing deal flow is most advantageous by welcoming the CEE's most senior concentration of Private Equity Investors, Fund Managers, LP's Developers, Asset Owners, Operators and Lenders invested across all CEE regions and asset classes. They will engage in a series of informal roundtables where everyone can participate, and navigate the current challenges presented by demand, purchasing and future trends.
In-depth Industry Knowledge
Find the perfect opportunity and partner
Agenda
Wednesday, September 29th
2021
Close
See complete schedule
03:00pm - 04:00pm
Inbound Capital vs Domestic Money
Asia out, Europe in?
Due Diligence - How to invest & transact with travel bans?
Refocusing Asian Capital - Will traditional core markets be preferred investment destinations?
European Money - Neighbouring countries still looking into CEE?
Domestic Allocations - Will Poland and Czeck Republic learn best practices from the rest of CEE?
04:45pm - 05:45pm
Lending Appetite
Post COVID financing gap or still liquid?
Debt & Financing - Liquidity available or run dry?
Asset Classes - Which are the preferred ones?
Source of Origin - Local or international?
Debt Funds - "Mezz"ing up traditional lenders' playing field?
NPLs and distressed assets post-covid
Thursday, September 30th
2021
Close
See complete schedule
09:00am - 10:00am
Three elephants in the room: what is shaping the real estate market in CEE?
Three themes that will shape the future of real estate in Central Europe
1.       Changes in consumer and business behavior following the Covid-19 crisis
2.       Negative real interest rates to persist
3.       New regulations and policies (to cope with environmental and social challenges)
10:30am - 11:30am
Transactions & Investments
Finding value across CEE
Poland & Czeck Republic - Still king of allocations, or not enough foreign capital to keep up?
Investment Appetite - Which players are in, which are out?
Valuations - Moving up the risk curve?
Flight to Quality - Core to triumph?
12:00pm - 01:00pm
Opportunistic & Value Add
Distress wave or still no price clarity?
Repurposing Opportunities - Is now the time to buy obsolete assets?
Pricing - Will renewed transactions give more transparency?
Financing Options - Any (alternative) lenders active or all about refinancing?
Raising Capital - Who's in, who's out?
Logistics Rental Increase
Which regions at what prices?
Transactional & Investment Activity
Yields - Still competitive or overpriced?
Rental Growth - Underwriting investor confidence?
Last Mile Equity, Core Yield & Capital - Limitless scale-up demand or cash on cash, tighter & tighter?
02:00pm - 03:00pm
Serviced residential in CEE
Blue ocean for investors?
Obsolete Retail
Buying, selling or reinventing?
Consumer Demand - Strong appetite as positive retail outlook?
E-commerce - Omnichannel solutions the only way to stay relevant?
Distressed Assets - Repurposing opportunities for other asset classes?
Retail Asset Types - Which have fared better, which worse & what lessons to learn
03:30pm - 04:30pm
Logistics & Light Industrial
Nearshoring boom or oversupplied playing field?
Incoming Supply - Oversupply concerns or still room to grow?
Rental Growths - Where is the ceiling?
Investment Appetite - Safe haven or too much competition?
Big Boxes vs City Light Industrial - What asset types will be the way to go?
Raising Capital for Residential
Safe haven or still not mature enough?
Missing Supply - Repurposing other asset classes to counter lack of land?
Stable Rental Returns - Dependent on location & rental fundamentals?
Serviced Residential - Too much operational risk?
Alternatives - Emerging assets to capture investment appetite?
Capital Reallocations - Increased investment appetite maturing the asset class?
04:45pm - 05:45pm
Offices
Transforming workspaces or distress wave imminent?
Risk Appetite - Core the only way to go?
Capital Allocations - Is now the time to buy?
Flex Offices - Future proof or too much volatility?
Financing - Any availability or betting on refinancing?
Future proofing your investment strategy
The fight or the trigger against RE obsolescence?
Meet our exclusive format.
GRI has no speakers, no presentations. Instead, you have a selection of closed-door discussions where everyone can participate.
Much like a conversation in your own living room, the dynamic environment allows you to engage with your peers in an informal and collegial setting.
Book your stay for CEE GRI 2021
Become a Sponsor
Contact our team and check the sponsorship and exposure opportunities according to the strategy of your company.

Sponsorship Opportunities
Successful registration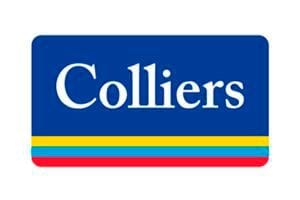 Warsaw | Poland
Colliers (NASDAQ, TSX: CIGI) is a leading diversified professional services and investment management company. With operations in 68 countries, our more than 15,000 enterprising professionals work collaboratively to provide expert advice to maximize the value of property for real estate occupiers, owners and investors. For more than 25 years, our experienced leadership, owning approximately 40% of our equity, has delivered compound annual investment returns of almost 20% for shareholders. In 2019, corporate revenues were more than $3.0 billion ($3.5 billion including affiliates), with $33 billion of assets under management in our investment management segment.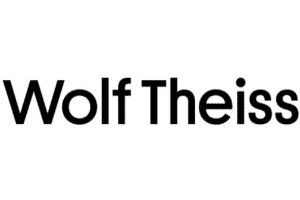 Warsaw | Poland
Wolf Theiss is one of the leading law firms in CEE and SEE. We have built our reputation on a combination of unrivalled local knowledge and strong international capability. We opened our first office in Vienna 60 years ago. Our team now brings together over 340 lawyers from a diverse range of backgrounds, working in offices in 13 countries throughout the CEE and SEE region. Over 80% of our work involves cross-border representation of international clients, and we offer full range of services.

Vienna | Austria
BONARD is a global market research and investment intelligence firm that assists with data, strategies and assessments in rented residential asset classes, incl. student housing, micro living, co-living, etc. The company provides the highest level of secondary and primary in-field data for real estate investors, funds, developers and operators, making it a leading provider of independent and reliable research and solutions.

Warsaw | Poland
Founded in the UK in 1855, Savills is one of the world's leading property agents with 600 offices across the Americas, Europe, Asia Pacific, Africa and the Middle East offering a broad range of specialist advisory, management and transactional services.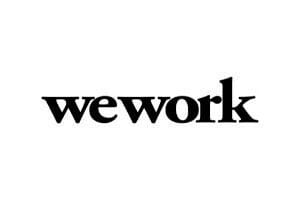 London | United Kingdom
WeWork is a global network of workspaces where companies and people grow together. We transform buildings into dynamic environments for creativity, focus, and connection. More than just the best place to work, though, this is a movement toward humanizing work. We believe that CEOs can help each other, offices can use the comforts of home, and we can all look forward to Monday if we find real meaning in what we do.