A senior gathering for invested real estate professionals to foster dealflow
Credit: Lukasz Pawel Szczepanski / Shutterstock
About CEE GRI 2023
Now in its 17th year, participants find the discovery process for sourcing deal flow is most advantageous.
Format
A series of informal roundtables where everyone can participate, and navigate the current challenges presented by demand, purchasing and future trends.
Audience
Private Equity Investors, Fund Managers, Operators, LPs, Developers, Asset Owners and Lenders invested across all CEE regions and asset classes.
Discussions will touch on
Offices

Operational Assets

Residential

Logistics & Light Industrial

Mixed Use, Leisure & Retail
Investment Cycle

Debt Markets

ESG

Value Add & Opportunistic Strategies

Technology Driving Demands
Opportunity Regions

Poland

CEE Growth
Thursday, November 10th
2022
Close
See complete schedule
Technology Driving Demands
Demand & Rental Growth
Which assets to weather the geopolitical and economic storm? Changing Fundamentals
Value Add & Opportunistic
The Cycle
Inflation crunch, where to make money?
Innovation in Portfolios (*Greenman Session)
Mixed Use, Leisure & Retail
Logistics & Light Industrial
Some of the past attendees 
Meet our exclusive format.
GRI has no speakers, no presentations. Instead, you have a selection of closed-door discussions where everyone can participate.
Much like a conversation in your own living room, the dynamic environment allows you to engage with your peers in an informal and collegial setting.
Become a Sponsor
Sponsorship opportunities
Include your information below to apply for sponsorship opportunities
Successful registration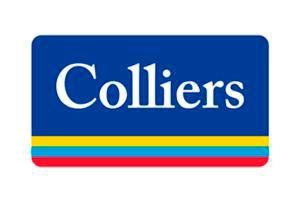 Warsaw | Poland
Colliers (NASDAQ, TSX: CIGI) is a leading diversified professional services and investment management company. With operations in 68 countries, our more than 15,000 enterprising professionals work collaboratively to provide expert advice to maximize the value of property for real estate occupiers, owners and investors. For more than 25 years, our experienced leadership, owning approximately 40% of our equity, has delivered compound annual investment returns of almost 20% for shareholders. In 2019, corporate revenues were more than $3.0 billion ($3.5 billion including affiliates), with $33 billion of assets under management in our investment management segment.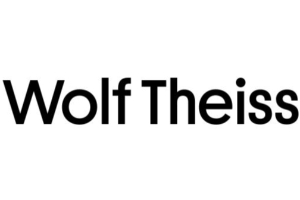 Warsaw | Poland
Wolf Theiss is one of the leading law firms in CEE and SEE. We have built our reputation on a combination of unrivalled local knowledge and strong international capability. We opened our first office in Vienna 60 years ago. Our team now brings together over 340 lawyers from a diverse range of backgrounds, working in offices in 13 countries throughout the CEE and SEE region. Over 80% of our work involves cross-border representation of international clients, and we offer full range of services.

Global Talent is a boutique recruitment agency dedicated exclusively to the Real Estate and Infrastructure markets. With specialized know-how in these sectors, our mission is to find true talent that can transform your company.
This event is exclusive for GRI members.