Wellington
SenadorSenado Federal do Brasil
Hugo
Deputado FederalCâmara dos Deputados do Brasil
Lawyer graduated from UFRJ, bachelor in Economic Sciences from Faculdade Cândido Mendes and specialist in Public Policy and Government Management (UFRJ). Previously, he was Director General of the Department of Public Deposits of the State of Rio de Janeiro; Deputy Director General of the Real Estate Patrimony Department of the State of Rio de Janeiro; President of the Itaguaí Urban Development Company; State Secretary for Administration and Restructuring of Rio de Janeiro; President of the Rio de Janeiro State Traffic Department, Rio de Janeiro; State Secretary of Justice and Citizen's Rights of Rio de Janeiro; and State Deputy.
Edinho
Deputado FederalCâmara dos Deputados do Brasil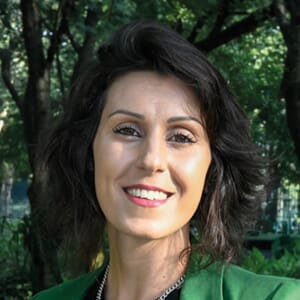 Melissa
Head of Infrastructure LatamGRI Club
Melissa Dalla Rosa é Diretora de Infraestrutura e atua principalmente na expansão do GRI Club Infra na América Latina. Graduada em Comunicação Social – Relações Públicas pela Unisinos (RS), Pós-graduada Publicidade Institucional, Comunicação Multimídia e Organização de Eventos pela Universidade de Florença – Itália, onde viveu por sete anos, está concluindo um MBA em Gestão do Agronegócio pela ESALQ/USP. Possui mais de 10 anos de experiência na área de relações públicas e eventos.