Wellington
SenadorSenado Federal do Brasil

Hugo
Deputado FederalCâmara dos Deputados do Brasil
Brazil
Lawyer graduated from UFRJ, bachelor in Economic Sciences from Faculdade Cândido Mendes and specialist in Public Policy and Government Management (UFRJ). Previously, he was Director General of the Department of Public Deposits of the State of Rio de Janeiro; Deputy Director General of the Real Estate Patrimony Department of the State of Rio de Janeiro; President of the Itaguaí Urban Development Company; State Secretary for Administration and Restructuring of Rio de Janeiro; President of the Rio de Janeiro State Traffic Department, Rio de Janeiro; State Secretary of Justice and Citizen's Rights of Rio de Janeiro; and State Deputy.

Edinho
Deputado FederalCâmara dos Deputados do Brasil
Brazil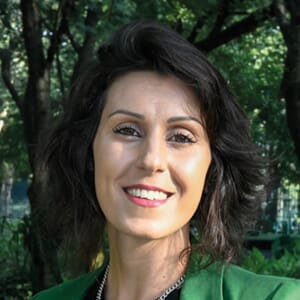 Melissa
Head of Infrastructure LatamGRI Club Infra
Graduated in Social Communication - Public Relations at Unisinos (BR), Postgraduate Institutional Advertising, Multimedia Communication and Organization of Events at the University of Florence - Italy, where she lived for seven years, she is completing an MBA in Agribusiness Management by ESALQ / USP. She has more than 10 years of experience in public relations and events with emphasis in the infrastructure and energy sectors.

Need help?
WhatsApp Assistance
Monday to Friday - 8:30 a.m. to 6:00 p.m.