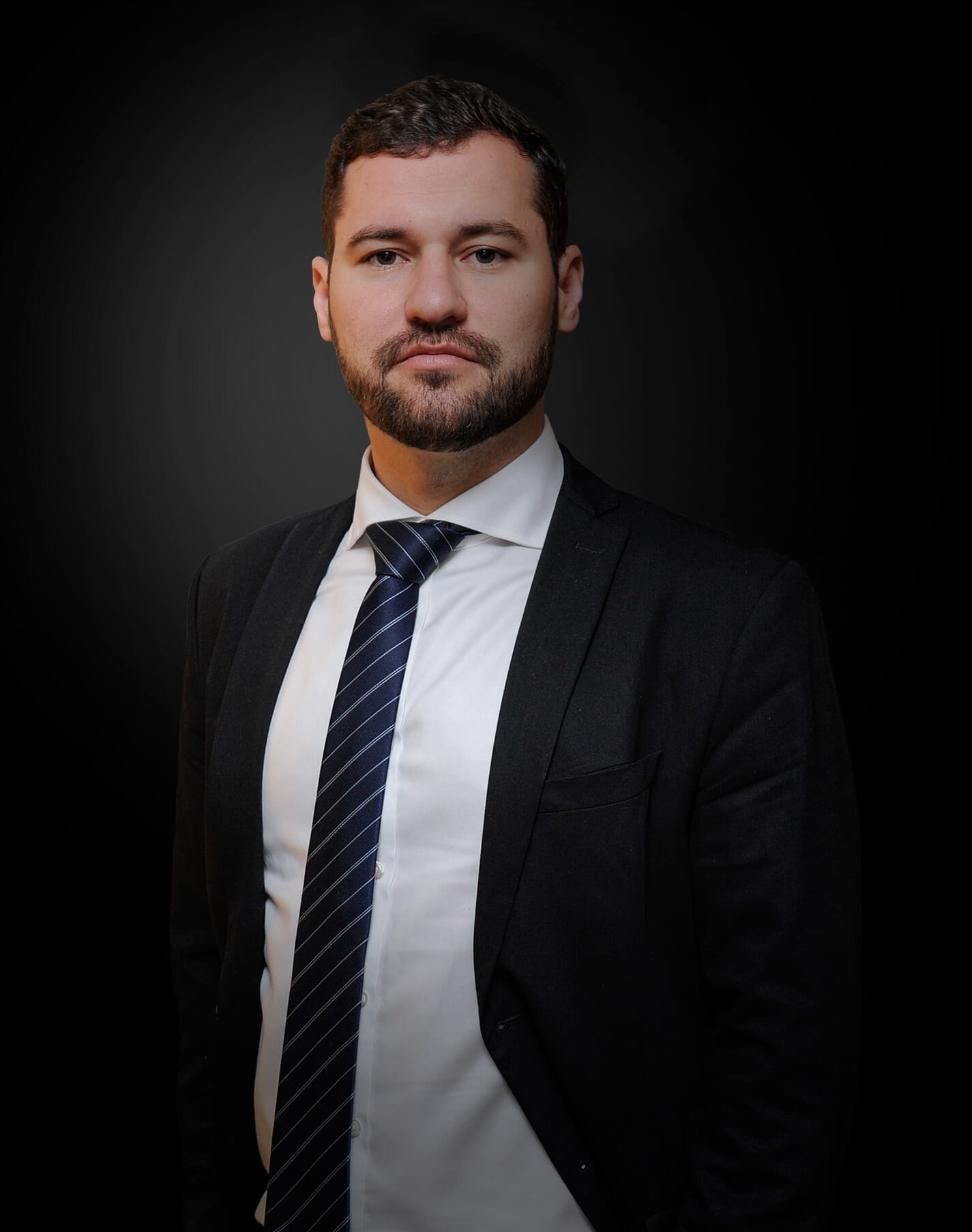 Pedro Nicolau
Pedro Nicolau
Global Head of Infrastructure & India
GRI Club
+55 11 98620-3494
+55 19 3203-0645
Pedro Nicolau is a Partner and the Global Head of Infrastructure and Portfolio Director for India at GRI Group. He leads the infrastructure division which is active in Latin America, India, China, and the USA. He also leads the real estate activities in India with a local team based in Mumbai. Prior to GRI, Pedro worked for Clarion Events Brazil in the Transportation, Mobility, and Sanitation portfolio. He has a bachelor degree in International Affairs at Unesp (São Paulo State University).
Club meetings offer a unique platform for members
An exclusive and selected club
Build meaningful relationships
Build and maintain connections that make the difference for your business


Develop business partnerships
Develop and strengthen both local and global networks


Engage in high-level discussions
Engage in strategic conversations that support your decision-making process


Open dialogue with governmental authorities
Interact with the public sector and find joint solutions


The most powerful way to maintain valuable relationships,
find new business partners, and strengthen global networks

Andre
President and CEOSiemens no Brasil
Brazil
André Clark began his career in the Pulp&Paper industry in 1995. He has 17 years of experience in Energy, Oil&Gas, Manufacturing, Logistics and Infrastructure areas. He was CEO of Acciona for Brazil, Bolivia, Uruguay and Paraguay. Now, Mr Clark is the President and CEO of Siemens Brazil, since November, 1st, 2017. He holds Bachelor's Degree in Chemical Engineering from Universidade de São Paulo (USP) and MBA in Finance and Operations Management from New York University Stern School of Business.

Bruno
CEOBMPI
Brazil
He holds a degree in Civil Engineering from the Federal University of Minas Gerais, having started his career in the financial market at Banco Opportunity. He was previously Managing Director at Internet Group, company integrated by iG, BrTurbo and iBest. In 2009, he joined Angra Infra as Managing Partner, where he could manage a wide range of investment in infrastructure. In 2013, he founded Barbosa Mello Investimentos, an infrastructure investment holding company. The company currently has investments in sectors such as water, energy, social infrastructure, street lighting and transports.

Bruno
PartnerMayer Brown Tauil & Chequer
Brazil
Bruno counsels Brazilian and foreign clients on matters related to infrastructure projects, energy, oil and gas and mining. His experience includes mergers and acquisitions transactions, concessions, public-private partnerships, including PMIs, government purchases, project financing, tax; incentives and regulatory matters. He worked as a foreign associate in the New York office of Cleary Gottlieb Steen & Hamilton, and was a partner in the American law Firm of Mayer Brown. He is a Professor of graduate courses at Fundação Getulio Vargas (FGV).

Celso
CEOSolví Participações
Brazil
CEO of Solví Industrial Solutions (SSI), Solví´s Group. Production Engineer, MBA in Finance - IBMEC. Over 22 years' experience in the environmental sector, leading the implementation of Solid Waste Management projects in Brazil and chaired the Solví Institute. ABETRE´s Council President - Brazilian Association of Waste and Wastewater Treatment and Waste Committee Member of ABDIB - Brazilian Association of Infrastructure and Basic Industry.

Dênio
PresidentFonte Nova Negócios e Participações
Brazil
Dênio Cidreira is President of Itaipava Arena Fonte Nova. He is a chemical engineer graduated from UFBA and holds an MBA from FGV and Cranfield (England). He also took the Harvard Business School Product Innovation Leadership Course and the IBGC Management Advisor Course. He previously held positions in the Odebrecht Group, which he joined as Braskem's New Business Manager and gained executive experience by being part the board of several companies within the group: Santo Antonio Energia, Odebrecht Ambiental (currently BRK Ambiental) and Odebrecht Properties.

Elias
Partner - Infra and Capital ProjectsDeloitte
Brazil
Partner of the Infrastructure & Capital Projects and Government and Public Services Industry Leader at Deloitte in Brazil. Lawyer with a Master in Public Policy (FGV-EAESP) and PPP professional certificate (CP3P). He has more than 20 years of experience in public management advisory; advising on projects with multilateral organizations; consulting on infrastructure projects, mainly PPP; preparation of studies and analysis of the infrastructure market; structuring of social capital investments; advising on smart city projects; consulting on urban mobility projects and structuring sustainable projects with a social impact.

Guilherme
Senior Vice President, InfrastructureGIC
Brazil
Guilherme Caixeta is a Senior Vice President of Infrastructure at GIC, responsible for coordinating infrastructure investments in Latin America. Previously, he worked at Pátria Infrastructure as an investment officer and as CEO / CFO of investment firms. Previously, he worked at Votorantim Novos Negócios and at Boston Consulting Group. He is a mechanical engineer graduated from ITA and has an MBA from Kellogg School of Management.

José
Managing PartnerVinci Partners
Brazil
Mr Souza has been with Vinci Partners since inception, and had been manager of FIP Brasil Energia while at Banco Pactual until 2009. At Vinci, Mr Souza was responsible for monitoring the investment in Equatorial Energia until 2015 and has served as board member of Celpa (Centrais Eletrica do Para), Cecrisa, and is still at the board of Grupo CBO. He holds a bachelor's degree in Electrical Engineering from Escola Federal de Engenharia de Itajubá (EFEI) and an MBA with a major in Corporate Finance and Accounting from University of Rochester, New York (Beta Gamma Sigma award).

Leonardo
FORMER CEO-
Brazil
Leonardo Vianna has a degree in civil engineering from FUMEC - Fundação Mineira de Educação e Cultura and a law degree from UNIP – Universidade Paulista. Participated in major road engineering projects as Ring Road  - Anel Rodoviário de Belo Horizonte (MG), highway - Rodovia dos Bandeirantes (SP), railroad - Ferrovia do Aço (MG) and railroad - Ferrovia dos Carajás (PA) in Brazil and Expressway Nº1 in Iraq. He took part in the implementation of the highway concession Rodovia Presidente Dutra (SP-RJ) from its inception until 2002 when he was appointed CCR'S New Business Officer, position held until 2018, when he was chosen to be CEO of the CCR Group.

Marcelo
CFO AmericasDP World Americas
USA
CFO of DP World Americas since 2018. Prior to DP World Americas, was acting CEO (2017) and CFO of Odebrecht Transport S.A. (from 2010 to 2018) and CFO of Rede Energia (2008). Before that had worked for almost 20 years in wholesale and investment banking holding several senior and executive positions at Unibanco, HSBC, BBM, BofA and Chase Manhattan both in Brazil and the United Kingdom. Board member of several companies in Argentina, Peru, Chile, Brazil and the Dominican Republica. Holds a degree in Economics from Pontifícia Universidade Católica do Rio de Janeiro and Executive MBA from Fundação Getúlio Vargas Sao Paulo.

Marcos
Managing PartnerBrookfield Infrastructure Partners
Brazil
Marcos Almeida is a Managing Partner and Head of South America for Brookfield's Infrastructure Group, with responsibility for expanding Brookfield's infrastructure business in the region. Mr. Almeida has more than 20 years of experience in finance and mergers & acquisitions. Prior to joining Brookfield in 2003, Mr. Almeida worked for an international consulting firm, where he advised the Brazilian government and private companies on the privatization process for various utility and telecom companies. Before that, he worked for large accounting firms in Brazil and Switzerland, and for a large bank in Germany. Mr. Almeida has a degree in economics from UFMG and an MBA from the University of São Paulo.

Renato
PresidentBF Capital
Brazil
Civil Engineer from Universidade Federal do Rio de Janeiro (UFRJ) and MBA in Corporate Finance from Fundação Getulio Vargas (FGV-RJ). Renato worked at BNDES between 1986 and 2004, with its main role being Director of BNDES-EXIM. Over the past seven years he has led an independent financial advisory company, with operations surpassing R$ 15 billion in project financing.

Sylvia
Head of WM Latam & Country Head UBSGroupUBS
Brazil
CEO of UBS in Brazil, Sylvia is responsible for all business lines, including the country's largest brokerage firm, Investment Banking and Wealth Management. She was responsible for the strategic direction and management of Retail Banking, Insurance, Wealth Management and Asset Management for HSBC across Latin America. She joined HSBC and held a number of positions including CEO of Asset Management for the Americas and Emerging Markets. She began her career at Citigroup in Brazil, acting in the United States, Europe and Asia. She holds a BS in Engineering from the USP – Brazil, and an MBA from Columbia University. Is currently a member of the Board of Edenred, Brazil Foundation NGO and also supports Instituto Ayrton Senna.

Teresa
CEOBRK Ambiental
Brazil
Teresa Vernaglia, CEO of BRK Ambiental, has served for more than 25 years in leadership positions in the Telecommunication and Energy sectors. Teresa worked for 16 years in the AES group and was President of AES Atimus and AES Brasil Institute. She started her career at NEC Brasil and before joining AES, was Director of Engineering and Operations at Nextel. Teresa Vernaglia holds a degree in Electrical Engineering from the Faculty of Engineering of Sorocaba and an MBA in Business Management from the Instituto Técnico de Aeronáutica / ESPM.
The one and only club for infrastructure decision-makers

Ana
Partner - InfrastructureBMA Advogados
Brazil
Ana Cândida experience involves various Administrative Law matters: public procurement and government agreements, concession of public services, public-private partnerships, public companies, administrative corruption, accountability and fiscal responsibility, corporate social investment, regulated sectors, administrative proceedings with public and controlling entities (Audit Courts and Comptrollers).She participated in relevant infrastructure projects related to airport, port,railway and water and sewage sectors. She is internationally referenced in relevant legal guides, such as Chambers & Partners Latin America and The Legal 500. She is also CP³P-F certified, that's granted by the APGM Public–Private Partnerships Certification Program™.

Ana
PartnerVeirano Advogados
Brazil
Ana Carolina Barretto heads the Projects, Banking and Natural Resources practice at Veirano Advogados. She specializes in project finance and infrastructure development. Ms. Barretto represents sponsors, lenders, EPC contractors and equipment suppliers with their acquisition, development and financing of infrastructure projects. She has advised clients on some of the most prominent infrastructure and project finance deals in Brazil. Ms. Barretto is widely recognized by international publications such as Chambers, The Legal 500, IFLR 1000, LatinLawyer 250 and Who's Who Legal as a leading lawyer for project development and finance, energy and construction law. She is a past chair of the International Bar Association's Power Law Committee.

André
Director of Construction & InfrastructureMarsh Brasil
Brazil
André Dabus is Director of Construction & Infrastructure of Marsh Brazil, Insurance broker authorized by Susep and lawyer formed by PUC-SP. Certification CP3P-F by APMG Internacional, he holds a postgraduate degree in Infrastructure Law from the FGV- SP and an executive MBA from Fundação Don Cabral. He is also a professor of the MBA of Insurance and Reinsurance Law of ESSP- Escola Superior de Seguros Privados and Professor of the MBA PPPs and Concessions - FESP-SP /LSE.

Letícia
PartnerQueiroz Maluf Advogados
Brazil
Graduate of the PUC/SP. Master and Doctor at Administrative Law by PUC/SP.Post-graduated in International Mediation by Queen Mary University.Professor at PUC/SP and PUC-COGEAE. Member of the Dispute Boards Comission of CAM-CCBC. Recognised as one of the main lawyers in the Public Law area in Brazil, by the Chambers and Partners Latin America guide. Nominated as a reference in the Administrative Law area in Brazil, by the LACCA. Extensive expertise in the Regulatory and Administrative Law area, with an emphasis on Biddings, Public Bids, Regulation, Expropriation, Administrative Agreements in general, Balance Claims, Expression of Interest Procedures, Public-Private Partnerships, Public goods and Projects structures in the Infrastructure area

Mauro
PartnerMachado Meyer Advogados
Brazil
Mauro advises domestic and international clients in a broad range of matters involving Infrastructure & Energy, including mergers, acquisitions, project finance, PPP, public and regulatory issues. Mauro has significant experience in the ports, transportation, power and oil & gas sectors. He also has extensive experience representing companies in structuring complex PPPs arrangements, and mergers and acquisitions of regulated sectors.

Miriam
PartnerStocche Forbes Advogados
Brazil
Miriam is partner of Infrastructure and Project Finance areas of Stocche Forbes Advogados and has been working for oven 15 years in financial and corporate transactions involving companies and assets in infrastructure, industrial and real estate sectors. She is bachelor of Laws Degree from PUC-SP, postgraduate in Securities Law and Capital Markets from USP and has LL.M. from New York University School of Law.

Ricardo
PartnerPinheiro Neto Advogados
Brazil
Ricardo Simões Russo has been a partner at Pinheiro Neto Advogados Corporate Area since 2009. He focuses his practice on financial and banking law, foreign exchange, M&A and securities markets. Ricardo has a LL.B. degree from the Catholic University of São Paulo (1997). He also has a LL.M degree in Banking and Financial Law from the Boston University School of Law (2002). Fluent in Portuguese, English, Spanish and Italian, he was a foreign associate of Cleary, Gottlieb, Steen & Hamilton in 2002 and 2003. He was admitted to the Brazilian Bar Association in 1998.

Roberto
PartnerCescon Barrieu Advogados
Brazil
Roberto Lima Neto is a partner in the areas of Infrastructure and Relations with Government, Project Finance and Banking and Finance of Cescon, Barrieu, Flesch & Barreto Advogados. It represents banks and other financial institutions, multinationals, multilateral institutions, public companies and other investors in a wide range of banking, infrastructure and project finance transactions, as well as energy and regulated industries. He holds a law degree from PUC-SP and a specialist in Business Administration from FGV. He also has a Masters in Law (LLM) from Duke University. He has been an international associate to a large New York office and is authorized to work in both Brazil and New York.

Roberto
LatAm Head of Energy, Mining, InfraTrench Rossi Watanabe
Brazil
J. Roberto Martins is recognized as a leading lawyer in the Energy & Natural Resources areas in Brazil. Mr. Martins advises on mergers, acquisitions, divestments, privatization and post-privatization deals involving major Brazilian energy and infrastructure companies. He has been leading major privatizations, concessions, mergers, acquisitions and greenfield development projects in the power, natural gas, steel, sanitation, ports, toll roads and general infrastructure.

Rosane
Founding PartnerMadrona Advogados
Brazil
Rosane has extensive experience in structuring infrastructure projects in connection with concessions and public-private partnerships (PPPs) in sanitation, urban mobility, and health sectors, among others. She was responsible for the implementation of the first PPP project in the sanitation sector in the State of São Paulo in 2007. Since then, she has advised several clients on the structuring and legal modeling of public services, administrative contracts, participation in bidding processes, structuring of guarantees, and regulated sectors. She holds a postgraduate degree in International Executive Business Administration, with emphasis in Economic Law, from FGV.
If you are a decision maker and believe in the importance of building special relationships for your business growth, you're really welcome to GRI Club's community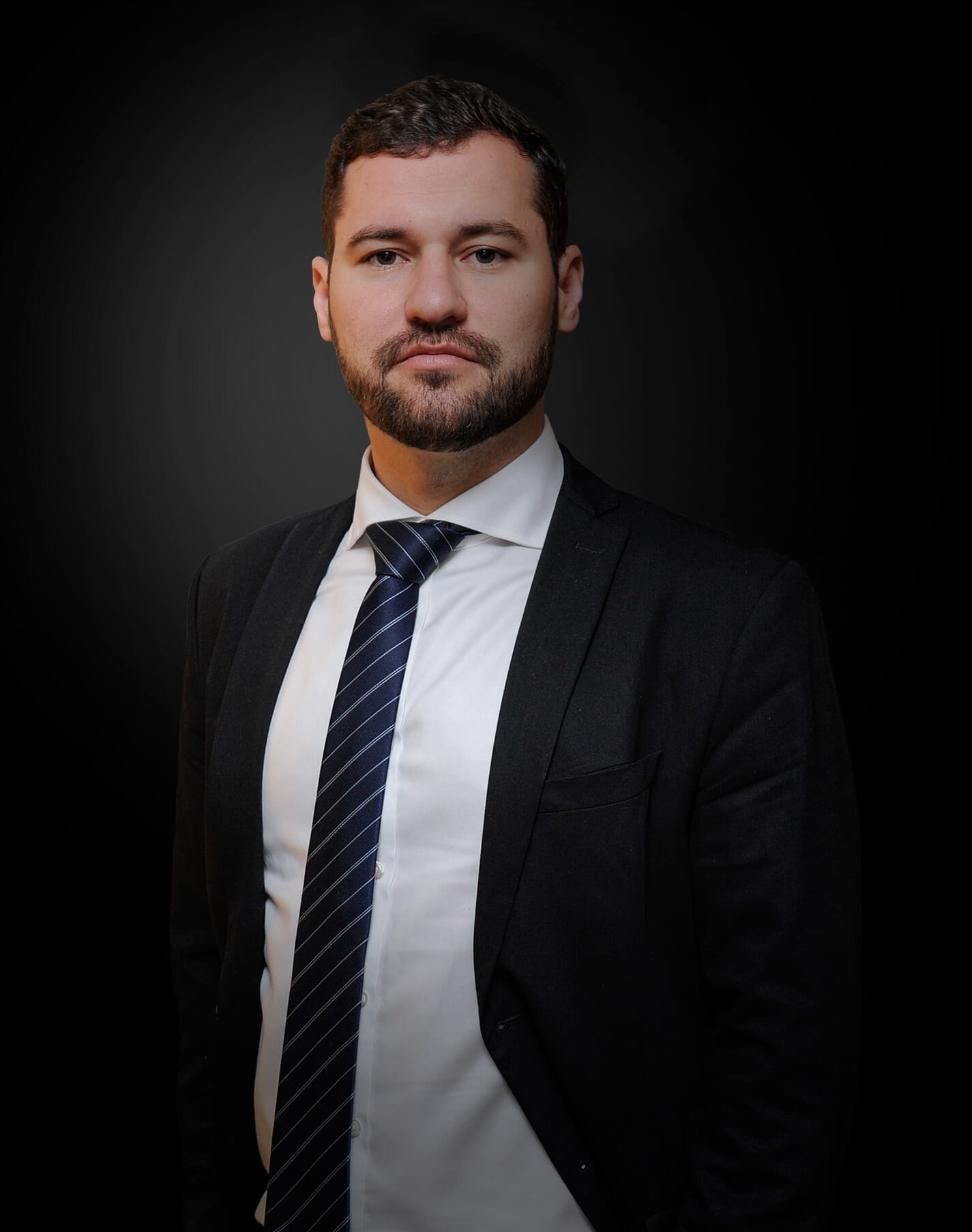 Pedro Nicolau
Pedro Nicolau
Global Head of Infrastructure & India
GRI Club
+55 11 98620-3494
+55 19 3203-0645
Pedro Nicolau is a Partner and the Global Head of Infrastructure and Portfolio Director for India at GRI Group. He leads the infrastructure division which is active in Latin America, India, China, and the USA. He also leads the real estate activities in India with a local team based in Mumbai. Prior to GRI, Pedro worked for Clarion Events Brazil in the Transportation, Mobility, and Sanitation portfolio. He has a bachelor degree in International Affairs at Unesp (São Paulo State University).

Need help?
WhatsApp Assistance
Monday to Friday - 8:30 a.m. to 6:00 p.m.