Club meetings offer a unique platform for members
An exclusive and selected club
Build meaningful relationships
Build and maintain connections that make the difference for your business

Develop business partnerships
Develop and strengthen both local and global networks

Engage in high-level discussions
Engage in strategic conversations that support your decision-making process

The most powerful way to maintain valuable relationships,
find new business partners, and strengthen global networks
Get in Touch
Successful registration

Senior Portfolio Manager - Real Estate & Infrastructure DepartmentADIA
UAE
Aditya is a senior portfolio manager in ADIA's Asia-Pacific real estate team, with responsibility for ADIA's investments. He has been with ADIA since July 2012. In addition to his duties as a member of the Asia Pacific investment team, he was chair of ADIA's Real Estate Department's Task Force for ADIA's 2017 Global Investment Forum. Prior to joining ADIA, Aditya was the Managing Director for SITQ India. He is a former member of the South Asia advisory board of RICS.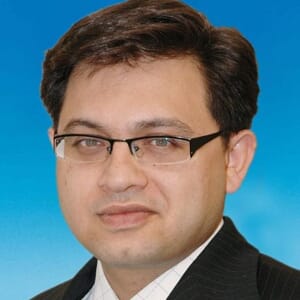 CEOIndiabulls AMC
India
Ambar looks after the Asset Management business At Indiabulls. A Chartered Accountant, Ambar brings with him substantial deal-making and structuring experience in the Real Estate sector. Prior to joining Indiabulls AMC, Ambar was associated with JLL as Managing Director, where he successfully ran five businesses including Corporate Finance, Education, Healthcare and Social Housing, Special Development Initiatives and Infrastructure. He had worked with DTZ for over five years profitably leading the Investment Advisory business for India and set up the firm's presence in West India for other service lines. His non real estate stints as an investment banker included IL&FS, Ambit Corporate Finance and KPMG".

Managing Partner & Head of India REBrookfield India
India
Ankur Gupta is a Managing Director in Brookfield's Property Group and Head of Real Estate business in India, responsible for all aspects of property business in the country including strategy, investments and asset management.He has held numerous senior roles within the firm. Previously, he was a senior member of Brookfield's property investments team in New York where he was involved in investments and financings totaling more than $25 billion including IDI Logistics, Capital Automotive REIT, Associated Estates, Rouse Properties and Forest City Realty Trust. He has overseen the establishment and growth of Brookfield's real estate business in India through three large portfolio acquisitions more than 25 million SF.


Managing Director and CEOGodrej Fund Management
India
Karan Bolaria is the Head of Godrej Fund Management. He is responsible for the fund management business that includes overseeing all investment, asset management and exit activities. He holds an MBA in Finance and a MSc. from Columbia University.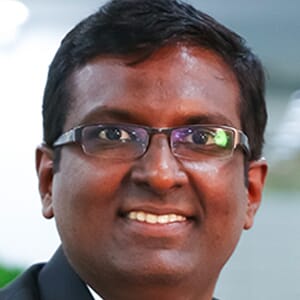 Managing Partner, WSB Partners (formerly Walton Street India)WSB Partners
India
Kaushik Desai is currently Managing Partner of WSB Partners (formerly 'Walton Street India'). He is responsible for strategic initiatives of the group and managing key relationship with investors, funds and intermediaries. He is responsible for the Debt strategy in residential real estate. He brings in substantial experience in transaction structuring and helps to evaluate new investment opportunities. Prior to joining WSB, he was with Deutsche Bank, Edelweiss Capital and Dawnay Day AV Group. Kaushik is a Chartered Accountant and a Company Secretary and holds a bachelor's degree in Commerce from University of Mumbai.

Corporate ChairmanRMZ Corp
India
Manoj Menda is the firm's Corporate Chairman. He leads the firms Executive Committee and sits on the Investment Committee. Responsible for the strategic client and business relationships globally. He contributes to business development and transaction strategy. He serves on the Investment and Advisory Committees of all RMZ private fund programs. Founder and Trustee of RMZ Foundation whose vision is to actively contribute to the social and economic development of the communities in which we operate.

Managing Director & CEOGodrej Properties
India
Mohit Malhotra is the Managing Director and CEO of Godrej Properties Limited (GPL). A management graduate from Indian Institute of Management-Kolkata, he started his career with Unilever and moved to the RE sector in 2006. He joined GPL in 2010 and has been instrumental in the company's growth since then. He first headed business development for the company and since then has taken on larger leadership responsibilities, including heading GPL's pan-India operations. He was appointed to GPL's Board of Directors as an Executive Director in 2015, and MD & CEO in 2017.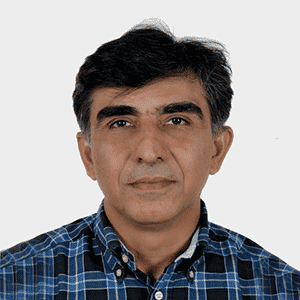 Partner and Head of Real EstateApollo Global
India
Nipun joined Apollo in 2015 in AGRE Delhi and is responsible for Real Estate Investments in India. Prior to that time, Nipun was the Founder of Rezone Investment Advisors from March 2011 to April 2015. Prior to that, Nipun was a Managing Director in the Real Estate Investment Group at Merrill Lynch from 2006 to 2010. Prior that Nipun was a Managing Director at GE Capital, India. Nipun currently serves on the advisory boards of Royal Institute of Chartered Surveyors in India. Nipun previously served on the APREA & USIBC Committees. Nipun graduated in Commerce from Delhi University with a B.Com. degree and received his Masters degree in Finance from the MFC Program at University of Delhi.

Founder & MDHiranandani Group
India
Niranjan Hiranandani is arguably, India's 'builder extraordinaire', the person credited with changing Mumbai's skyline. Niranjan Hiranandani has virtually revolutionized the real estate industry in the country. Since then, the Hiranandani Group has come a long way and is recognized for their modern state of the art mixed used township projects in Powai & Thane, both of which have become preferred residential and commercial locations in and around Mumbai. Mr. Niranjan Hiranandani is a Business Leader with a combination of qualities like sharp professional business acumen, concerned citizen with social awareness, Industry leader with up to date knowledge, and above all, ensuring that the company gives value to every Customer.

Corporate ChairmanRMZ Corp
India
Raj Menda is the Co-Owner & Corporate Chairman of RMZ Corp. RMZ Corp is one of the most successful South Asian real estate development firms, with an unmatched portfolio in India. The organization has developed, acquired or holds an interest in over 24 M sft. of commercial properties. Its prestigious and prolific portfolio includes over $ 3 billion in real estate assets. Headquartered in Bangalore. At RMZ, we are constantly thinking about the Future. This time it's about the Future of Space and we have chartered our course to look at creating communities. In our new manifesto we are using technology coupled with experiences to build connected communities in our spaces.Raj is the first Indian to be on the Jury of the ULI Awards

Managing DirectorKotak Investment Advisors
India
S. Sriniwasan (Srini) heads Kotak Investment Advisors Limited (KIAL), a wholly owned subsidiary of Kotak Mahindra Bank, since January 2017. Under Srini's leadership, Kotak Realty Fund has scaled up to over US$1.47 billion in AUM, making it one of the largest real estate funds in India, and has successfully established a strong track record of profitable exits from investments. As one of the earliest fund managers to raise and invest capital in India's alternate assets space, Srini has introduced significant financing, financial structuring and negotiating skills in the industry. Srini holds a Bachelor's degree in Commerce from Delhi University and an MBA from the Institute of Management Technology (IMT), Ghaziabad.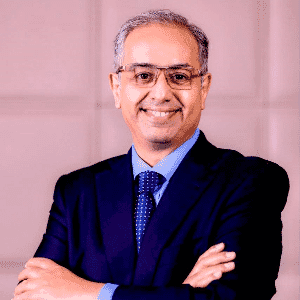 MD & CEOTata Realty
India
Sanjay is the MD & CEO of TRIL and Tata Housing with over 28 years of experience in the Real Estate Development and Consulting space. He is managing 20 ongoing projects across 13 cities in India, Sri Lanka & Maldives, incl. Commercial, Retail, Hospitality and Residential as well as infrastructure projects incl. 3 rope ways, 4 roadways & a Metro project in Pune. Previously, he was CEO India Operations & Private Funds with The CapitaLand, a multinational Alternative Asset Management Company. Sanjay spent 23 years with top 3 global real estate consulting companies. He was MD South Asia at C&W (2001-2008 and 2012-2016), also CEO Business with JLL (2008 – 2012) and was one of the founder member of CBRE, India (1996-2001).
The one and only club for Real Estate decision-makers
Get in Touch
Successful registration
If you are a senior decision maker and believe in the importance of building special relationships for your business growth, you're really welcome to GRI Club's community

Anubha
Director, IndiaGRI Club
With 13 years of experience, Anubha currently leads the Business Development strategy, New Members & Sponsors Acquisition, Content curation, Event production for the GRI India Real Estate Club. She also has experience in Sales Consulting for start-ups. She has sold high-value solutions across diverse Industries: Food & Facilities Management, Marketing & Advertising (Branded Alliances, Event Sponsorships, ATL & BTL activities), Database Services etc.
 A computer engineer to a strong sales professional - key traits leading this career journey have been a keen client need assessment aptitude, analytical approach, business & financial acumen, data-driven decision making, ability to learn fast and a persistent determination to help clients.
This eMeeting is exclusive
for Premium members
This event is exclusive for GRI members.