The one and only club for Real Estate decision-makers.
Enquire regarding membership
Successful registration

PrésidentAltarea
France
Prior to joining EUROSIC, Adrien BLANC worked for UBS as Head of France for its real estate division. He spent 10 years at Morgan Stanley where he took up various roles in acquisitions and asset management both in France and internationally. He was notably Director of asset management for France, Benelux and Scandinavia in 2006-2010. In the past, Adrien has held numerous board directorships positions notably for Compagnie la Lucette, Altaréa, Korian and Ogic. He began his career working for Archon (Goldman Sachs group). Adrien has obtained a masters in Management science from the Sorbonne, and holds a DESS in Construction strategy and urban development.

Head - European Real Estate CreditKKR
United Kingdom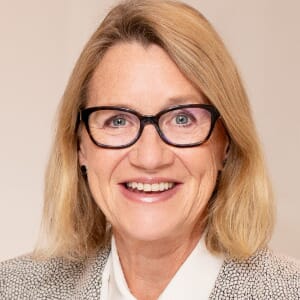 Managing DirectorGII Asset Management & Advisory GmbH
Germany
Anni made her way into the Real Estate Industry as a Banker. During the 1990's until 2007 she held various senior positions at Eurohypo in International Real Estate Lending. Between 2007 and 2019 she was Global Head of Real Estate Lending at DekaBank. Since then Anni is working on her own advising and consulting RE Investment Companies and PropTechs. For Companies undergoing a change process or for Start-Ups she acts as challenger and coach. Anni's priority is her Senior Advisor Role for Gulf Islamic Investments (GII), an UAE-based financial services Company regulated by ESCA.

Executive Vice PresidentSkanska Commercial Development Europe
Poland
Arkadiusz Rudzki took the position of Executive Vice President Leasing & Sales at Skanska's CDE for Central and Eastern Europe in February 2020 and he is responsible for the leasing and sales of investment products, as well as real estate portfolio management and cooperation with key corporate clients across the CEE region. Arkadiusz joined the company in 2012 as Head of leasing and asset management for Poland, while also acting as the Key Client Director for CEE on the company's Management Board. In January 2016, he was appointed the Managing Director the Managing Director of Skanska's development business in Poland, while remaining Board Member of the Senior Leadership Team in CEE region. Arkadiusz Rudzki has 20+ years' experience .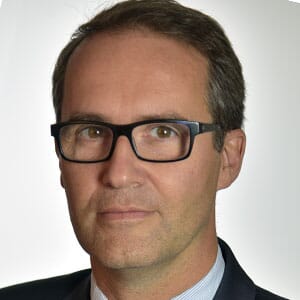 Directeur GénéralCDC Investissement Immobilier
France
Arnaud Taverne est diplômé de l'Université Paris IX Dauphine d'un Magistère Banque Finance Assurance (License, Master 1 et Master 2) et d'un Master 2 (DEA) en Economie et Finance internationale. Il a débuté sa carrière chez PWC en 1997 (Auditeur Senior Banques et Assurance) avant de rejoindre Arthur Andersen en 2000 (Restructuring Transaction Advisory Services Paris, Senior Manager).En 2006, il a intégré la Direction Financière de Veolia Transport en tant que Responsable acquisitions. Il a rejoint la Direction Financière du Groupe Caisse des Dépôts fin 2007 au sein du département immobilier compte propre et a pris la direction générale deCDC Investissement Immobilier (anciennement CDC GPI) en juillet 2014.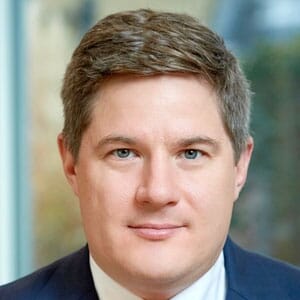 Partner and Head of Commercial Real Estate Debt in EuropeApollo Global Management
United Kingdom
Mr. Ben Eppley joined Apollo in 2013. Prior to that time, Mr. Eppley was a member of the Real Estate Structured Finance group at Bank of America Merrill Lynch and prior to that was a member of the Commercial Real Estate Debt Capital Markets group at Barclays Capital. Mr. Eppley graduated from Yale College with a BA in English Language and Literature.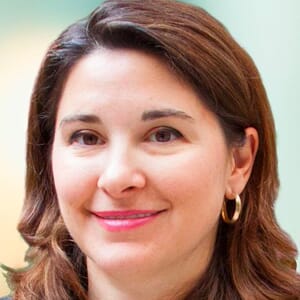 Managing Director, Co-Head BGO Strategic Capital PartnersBentallGreenOak
United Kingdom
Cherine Aboulzelof is Managing Director, Co-Head for BentallGreenOak's Strategic Capital Partners ("BGO SCP") and sits on its global investment committee. BGO SCP provides liquidity solutions to LPs, and strategic capital by way of co investments, recapitalisations and fund investments to GPs. Prior to joining BGO SCP platform in 2017, she has been responsible for Europe investments with two different real estate investment managers, investing across a number of sectors between 2005 and 2017. She started her career in investment banking with Goldman Sachs, JP Morgan and Morgan Stanley. She holds an M.B.A from INSEAD and a graduate degree from EM Lyon. She is a French, Bristih and Lebanese citizen.

Managing Director/Head of Investment ManagementCA Immo Deutschland
Germany
Christof Altendorfer joined CA Immo in September 2019 as Head of Investment Management Germany and was also appointed to the management of CA Immo Deutschland GmbH. In this function, he is responsible for all CA Immo real estate transactions in Germany and is particularly responsible for the development and expansion of the portfolio in the core German markets of Berlin, Frankfurt and Munich. Before joining CA Immo, Christof Altendorfer worked as a portfolio manager at Norges Bank Real Estate Management (NBREM) in London. He was responsible for the development and management of a high-quality real estate portfolio worth a total of around two billion euros.

Head of Direct Real Estate InvestmentsBayerische Versorgungskammer
Germany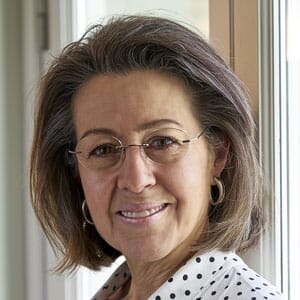 Managing Partner/ Director of Strategy and Corporate DevelopmentGrupo Azora
Spain
Cristina García-Peri is Senior Partner and Head of Strategy and Corporate Development for the Azora Group. Prior to joining Azora in 2011, she worked for 16 years in the investment- banking sector at both Merrill Lynch (2 years) and JP Morgan (14 years), where she held various positions across M&A and Equity Capital Markets, and for 10 year, she was Managing Director responsible for Corporate Equity Derivatives for EMEA as well as Equity Capital Markets for Spain and Portugal. Cristina holds a bachelor degree in Economics from ICADE (Spain) and an MBA from Harvard Business School (USA). Cristina is Board Member at Bankinter, a Spanish IBEX 35 banking institution, where she Chairs the Nominations and Sustainability Committee.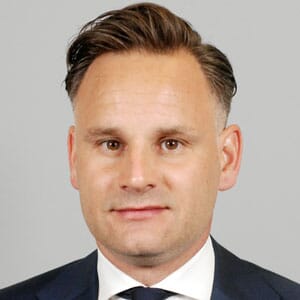 Head of European RE & Senior MDCerberus
Netherlands
Mr. Dejanovic is Head of European Real Estate overseeing Cerberus' European investments in commercial and residential properties, real estate-related portfolios, and real estate operating companies. Since joining the Firm in 2006, Mr. Dejanovic has assisted in establishing Cerberus as a leading real estate investor in Europe and one of the largest private residential landlords in Germany. Additionally, Mr. Dejanovic leads the Firm's non-performing loan (NPL) platform in Europe, which has been the leading purchaser of European NPLs since 2013. From 2005 to 2006 Mr. Dejanovic was at Ernst and Young in its corporate finance division. From 1998 to 2005, he worked in various corporate finance and accounting roles in the Energy Industry.

PartnerOrion Capital Managers
United Kingdom

EVP, Europe and Asia PacificOxford Properties Group
United Kingdom
Joanne McNamara is Executive Vice President, Europe and Asia-Pacific of Oxford Properties, a leading global real estate investor, asset manager and business builder. In this role, Jo is responsible for all aspects of Oxford's business across Europe. Jo is a member of Oxford's Leadership team and Investment Committee. Jo was one of Oxford's first team members in London, joining the European investment team in 2010, and over the past decade has contributed to and led many of the organization's most significant investment and development transactions. Jo was most recently responsible for the operating performance of Oxford's European business and leadership of the 40+ person European team.

CFO & Head of Investment ManagementSonae Sierra
Portugal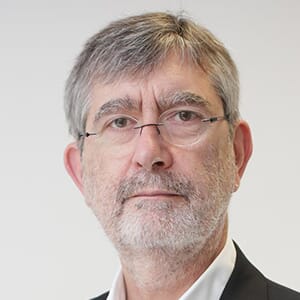 Executive ChairmanGrupo Lar
Spain

Co-Owner & Managing PartnerGriffin Capital Partners
Poland
Managing Partner at Griffin Capital Partners. Nebil Senman held leading positions for nine years as Senior Vice President and Supervisory Board Member of Oaktree's German and Polish real estate funds and operations worth several billion Euro. Before joining Oaktree, he spent eight years handling real estate and corporate consulting at Ernst & Young Real Estate (formerly Arthur Andersen), where he held various managerial positions. He is a graduate of universities in Berlin (TU Berlin, EBS), Paris (ESCP Europe) and London (LSE) and holds an MBA and a Master's Degree in Civil Engineering. He also holds a post-graduate diploma in real estate management (EBS), and is a Chartered Member of the Royal Institution of Chartered Surveyors, MRICS.

Real Estate Debt Managing DirectorArdian
France
Sandrine has worked in the European Real Estate market for 18 years, and in Real Estate debt since 2005. Sandrine Amsili joined SCOR Investment Partners in November 2013 as Senior Real Estate Debt Manager. She was promoted to Head of Real Estate Debt on the 1st of December, 2018. Sandrine started her career in 2002 as an Acquisition Analyst for several real estate investment funds at CBRE Investors. In 2004, she became Asset Manager for French and German assets. She joined Eurohypo Bank in 2005 as a Credit Manager before being appointed Business Manager in the Origination department, in 2007. Sandrine holds a Master's degree in Finance from EDHEC Business School. She has been a member of RICS since 2016.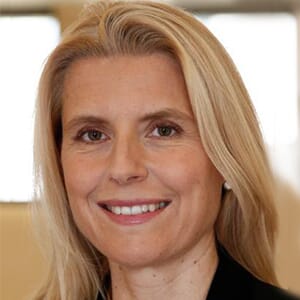 PrésidenteUnion Investment Real Estate
France
Tania Bontemps is President of Union Investment Real Estate France, leading the Paris subsidiary since 2011. She has over 17 years of experience in general management, investment and asset management, leading multi-disciplinary projects and teams for international real estate companies. Prior to joining the real estate sector, Tania started her career in the high-tech sector with the Japanese-American group Senko in Boston (USA). When she moved to Paris in 2003, she joined Renta Corporacion, a listed property company. With Renta as Managing Director, she was in charge of acquisitions and asset management for the French, English and German markets. Tania joined Union Investment in 2011 as Managing Director of the French management company.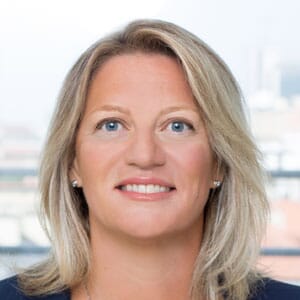 Head of Value Add Investing EuropeBarings Real Estate
Italy
Valeria Falcone is Managing Director for Barings Real Estate, a member of Mass Mutual Financial Group, based in Milan and covering the role Portfolio Manager for Barings Europe Value Add Fund and Italy Country Head. Since she joined Barings covered the role of Managing Director and Real Estate Country Head for The Carlyle Group for 11 years, where she had served also as Managing Director of Carlyle Real Estate SGR and board member for several spv vehicles across Europe. Prior to joining Carlyle, Valeria Falcone was with Pirelli & C. Real Estate (now Prelios), one of the largest Italian Real Estate Company with various roles. Prior to that Valeria Falcone was with CityBank as Project and Operational Manager and in Astrim as a Project Manager
This eMeeting is exclusive
for Premium members
This event is exclusive for GRI members.