If you would like to become part of this committee
Get in Touch
Successful registration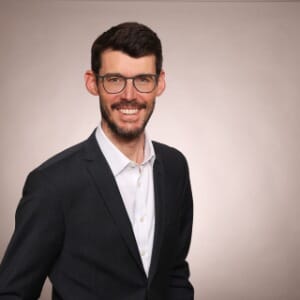 Director of Hotel Asset ManagementInvesco Real Estate
Switzerland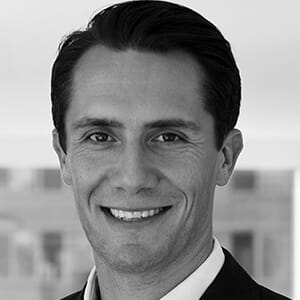 VP DevelopmentVirgin Hotels
United Kingdom
With 17 years' experience in Hospitality and Real Estate , Alex has accumulated a track record in the sector. Currently, Alex is responsible for leading the expansion of Virgin Hotels in EMEA with the first project being VH Edinburgh (opening summer 2021). Virgin Hotels expect to announce a further two to three properties in Europe this year. Prior to Virgin Hotels, Alex was SVP Development at YOTEL, and previously as SVP Development of Orient-Express Hotels Ltd (Belmond) where he managed more than $500 million of acquisition, financing and dispositions of non-core assets. He successfully helped the company transition to third party hotel management agreements with its first hotel being the Belmond Cadogan Hotel.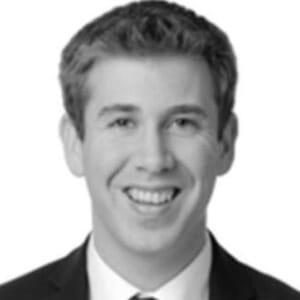 Head of Liability Aware Strategies and Affordable HousingCBRE Investment Management
United Kingdom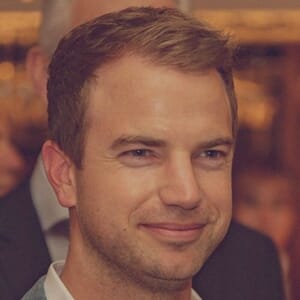 Head of Development, AmericasSix Senses Hotels Resorts Spas
USA
As Head of Development, Americas, based in Miami, Andrew has responsibility for growing the Six Senses portfolio of hotels, resorts, and spas across the Americas. He believes strongly in the pillars and values of the Six Senses brand, lives by them harmoniously, and applies them to shape how he looks at each new opportunity. As the world recalibrates the focus on well-being and sustainability will no doubt be amplified. Prior to joining Six Senses he spent over 12 years at Four Seasons Hotels and Resorts, were he oversaw and lead the growth and due diligence on a number of projects and openings internationally such as, Megeve, Bogota, Sao Paulo, Surf Club (Florida), Los Cabos, Montreal, Rio de Janeiro, and New Orleans.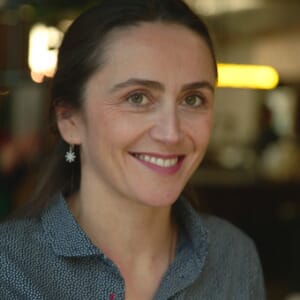 CEO & Co-founderConsiderate Group
United Kingdom
Benedetta is Managing Director & Co-founder of Considerate Group a specialist sustainability solutions company that drives responsible management across hospitality businesses. She has over 20 years' experience in the travel and hospitality space. Over the past 10 years she has been focusing on developing data technology & sustainability solutions for the sector thanks to her in-depth understanding of hotel operations and challenges as well as their need for technology driven solutions. Under her leadership, Considerate Group has been awarded two innovation competition grants by BEIS (UK Department for Business Energy and Industrial Strategy) in technology, which led to the development of their innovative mobile App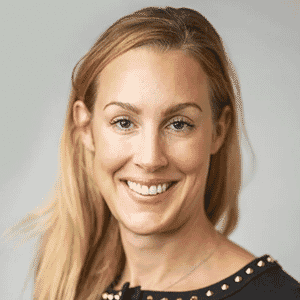 SVP, Director of Sustainable BusinessPandox
Sweden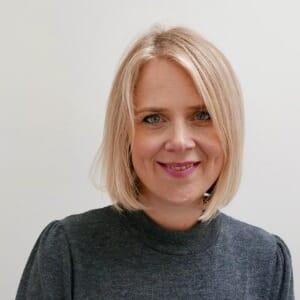 VP - Global Corporate ResponsibilityIHG InterContinental Hotels Group
United Kingdom
Catherine has been VP, Global Corporate Responsibility at IHG since 2018 she is responsible for overseeing IHG's corporate responsibility strategy, leads IHG's sustainability agenda and its global charitable giving and community programme. Previously, she was Head of Investor Relations at IHG, responsible for all activities and communications with investors and sellside analysts globally. She joined IHG in 2001, and spent 5 yrs leading the global hotel audit and EMEA corporate audit teams. Prior to that, Catherine spent 3 yrs with Ernst & Young, in their Consumer Products external audit function. She has a Natural Sciences degree from the University of Cambridge and is a member of the Institute of Chartered Accounts of England and Wales.

Vice PresidentCumming Corporation
USA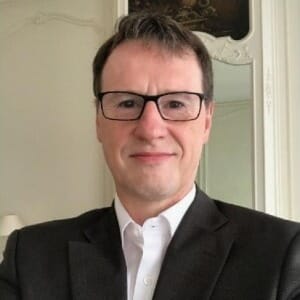 Head of Asset ManagementSchroders
Belgium
Emmanuel Dissez is Co-Head of Asset Management for Schroders Hotels. Graduated from Ecole Hotelière de Lausanne and with an MBA from Henley Business School, Emmanuel has 30 years of hands-on experience in the hospitality industry in Europe and North Africa. Prior to joining Schroders 7 years ago, Emmanuel held the position of CEO of CDG Capital Real Estate, the hotels arm of the Caisse de Dépôt et de Gestion of Morocco. Prior to this, he held senior positions in hotels Asset Management for leaders in the industry such as Orco Property Group, Vision Hospitality or Westmont. Emmanuel started his career in hotels operations with IHG and worked and lived in Switzerland, Germany, the UK, Czech Republic, Morocco and Belgium.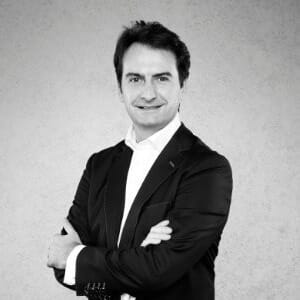 Business Development DirectorNEOM
Saudi Arabia
Emmanuel Vallee is Director Business development hotels for NEOM (Giga project in North west of KSA: building the city of the future within the Kingdom Vision 2030) in KSA. MBA graduated from IMHI (ESSEC Business School in France) and Cornell University. Emmanuel has 30 years of hands-on experience in the hospitality industry in USA, Middle East, Europe and Africa.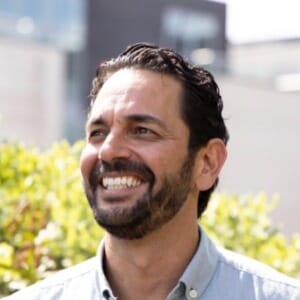 Chief Development OfficerEdyn Group
United Kingdom
Eric Jafari is the Chief Development Officer and Creative Director for Edyn Group, a Brookfield subsidiary. Rooted in soulful hospitality, Edyn aspires to create sanctuaries where free thinkers belong through the following hospitality brands: Locke, The Moorgate, The Wittenberg and SACO. Eric oversees a £1bil+ Pan-European development pipeline at Edyn Group. Eric oversees acquisition, planning, construction, finance, design, F&B and creative direction for all Edyn properties across Europe. The team currently oversees a pipeline of developments and trading assets across the United Kingdom, Ireland, the Netherlands, Germany, Denmark and Portugal. Eric is the co-founder of edyn, Locke and Birch.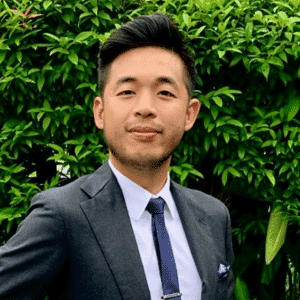 SAVP, Group Head of Business DevelopmentBanyan Tree Hotels & Resorts
Singapore
Gabriel is the Senior Assistant Vice President and Group Head of Business Development of the Banyan Tree Group, which owns both listed and private companies engaged in the development, ownership, and operation of hotels, resorts, spa and galleries, residential homes, and other lifestyle activities around the world. Gabriel has been with the Banyan Tree group for 10 years and is at the forefront of the group's strategic global business development efforts, including the group's recent inroads into Cuba, and establishment of strategic alliances with AccorHotels and Vanke. He graduated from the National University of Singapore with a Bachelor of Laws Second Class and practised law in Allen & Gledhill LLP prior to joining the Banyan Tree group.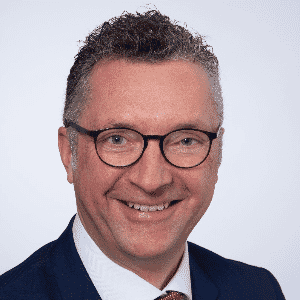 Senior Director Hotel Investment Management, EuropeMHP Hotel AG
Germany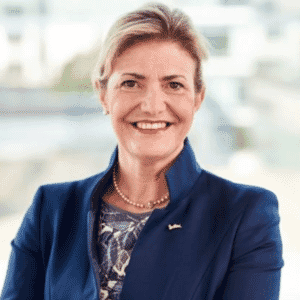 Global SVP Sustainability, Security & Corporate CommunicationsRadisson Hotel Group
Belgium
Inge Huijbrechts is Global Senior Vice President Sustainability, Security and Corporate Communications for Radisson Hotel Group – developing the Responsible Business program in the group's 1,700 hotels in operations and development in 120 countries around the world. Together with her team, she lays out the strategy for Responsible Business from build to operations and keeps the over 100,000 employees around the world engaged in everyday Responsible Business actions.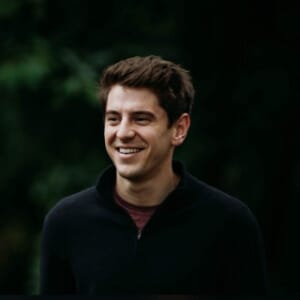 Development Director (APAC)Mandarin Oriental Hotel Group
United Kingdom
Development Director looking for opportunities to grow Mandarin Oriental's portfolio of hotels and residences globally. Responsible for development across the Asia Pacific region (excl. Greater China). Currently based in London, but relocating to Singapore later this year.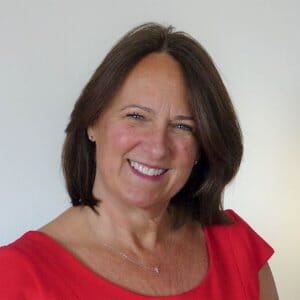 VP - Global Business & RE DevelopmentKerzner International
United Kingdom
Ms. Hazelton joined Kerzner International in 2017 and is responsible for the growth of the Atlantis and One & Only brands in Europe and the Americas. As a seasoned hotel investment and development executive, her experience includes all aspects of hotel investment including banking, asset management, finance, development, feasibility and investment analysis. She currently has a desire to influence new and existing hotel projects with best ESG practices.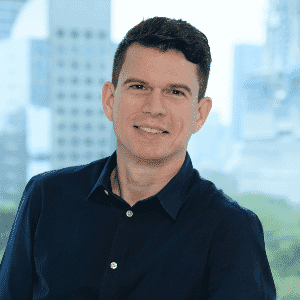 Vice President SustainabilitySix Senses Resorts & Spas
Thailand
Jeffery joined Six Senses in 2016 as Vice President Sustainability to support the group's leadership position in sustainable hospitality. He is a strong believer in the hospitality industry's capacity to engage with sustainability, to welcome guests and communities to join in rebuilding a better future, and foster the authenticity and optimism that our world so desperately seeks. He ensures Six Senses remains at the leading edge of sustainable tourism practices including environmental performance, support for the preservation of natural and cultural heritage, and enhancing social and economic benefits to local communities in each destination. Jeffery holds degrees in Master of Environment and Sustainability and Bachelor of Applied Science.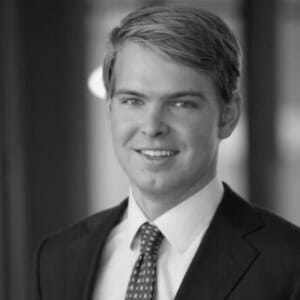 PrincipalKSL Capital Partners
United Kingdom
Mr. Blomdahl joined KSL Capital Partners in July 2013. Previously, Mr. Blomdahl was an Analyst in the Gaming and Leisure Division of Bank of America Merrill Lynch. Mr. Blomdahl earned his B.S., summa cum laude, from the McDonough School of Business at Georgetown University.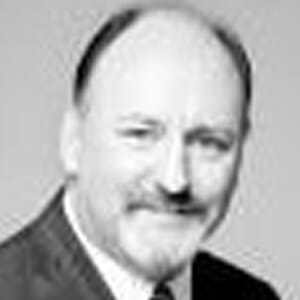 ChairmanAmaris Hospitality
United Kingdom
John Brennan is non-Executive Chairman of leading hotel investment and management group, Amaris Hospitality. He is also Founder and Managing Director of Cloudbrook Partners, a boutique investment and advisory firm that provides advice to investors in the hospitality sector. Between 2015 and 2018, John was Chief Executive Officer of Amaris Hospitality which grew to comprise 89 hotels, over 14,000 rooms and 8,000 employees. Established by Lone Star, the business was subsequently sold to a range of international investors realising over €1.7 billion for its owners.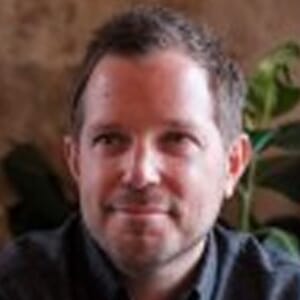 Chief Investment & Development OfficerEnnismore Capital
United Kingdom
Keith leads the global investment and development team at Ennismore. This includes new acquisitions as well as expanding the management platform with investment partners from all over the world. Prior to joining Ennismore, Keith was SVP of European Hotel Acquisitions at Starwood Capital. He has transacted on>2bl USD of hotel real estate across the globe in his numerous investment roles from institutional funds

Managing DirectorBerkeley Capital Group (BCG)
Portugal
Lissa Engle is Managing Director at Berkeley Capital Group (BCG). BCG is an impact investor and operating partner on regenerative hospitality developments and repositionings across the UK & Europe. Lissa guides strategic direction of investments, including critical aspects of origination, underwriting, execution and asset management. She serves on several boards including IWBI (WELL) Investing for Health, LEED Existing Buildings Consensus Committee and member of GRESB Foundation RE Expert Resource Group. Prior to CRE, she worked in the US & Europe in Strategy Consulting & Private Equity. She speaks French, German, Italian and holds a BA from Dartmouth College and MBA from INSEAD. Lissa chairs GRI's Regenerative Hospitality Committee.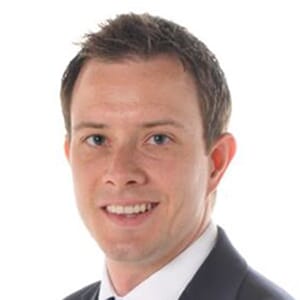 Managing Director and Co-Head of EuropeStarwood Capital Group
United Kingdom
Lorcain Egan is a Managing Director and Co-Head of Europe for Starwood. Mr. Egan is responsible for Starwood's international lending platform covering Europe and Asia. Since joining Starwood in 2013, Mr. Egan has structured and executed financing transactions and secured financing for Starwood's equity acquisitions across Europe and Asia. Prior to joining Starwood Capital, Mr. Egan was a Vice President at Barclays Bank where he worked in their Structured Property, Debt Finance team based in London. In this team, Mr. Egan focused on originating, structuring and executing real estate debt opportunities for Barclays.

Managing Director & Co-founderZoku
Netherlands
I am co-founder and managing director of Zoku, an award-winning hospitality brand that facilitates global living and working for independent traveling professionals. Recognised by Forbes as "one of the 25 coolest hotels in the world," Zoku's reinvented apartment-hotel concept in Amsterdam pioneered a new category for the hotel industry. In addition to my role at Zoku, I am a member of the advisory board of a large family office and part of the investment committee of a Mezzanine Investment Fund. I also act as a coach to start-ups, helping to determine the best business models and most effective strategies for talented entrepreneurs to pursue.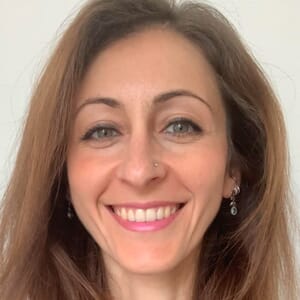 Development & Investment Director EuropeCitizenM Hotels
Netherlands
Mariapia Intini is Development and Investment Director at citizenM hotels, where she is responsible for securing new acquisitions in target cities in Europe. Prior to joining citizenM, she was Associate Director at Cushman & Wakefield's EMEA Hospitality, where she valued over €1.5bn worth of single assets and portfolios (including NPLs) across Europe, and, before then, Senior Consultant at Colliers International's EMEA Hotels. She started her real estate career at the global architectural firm Design International. She is a MRICS Chartered Surveyor and holds a Master's Degree in Hotel Real Estate Finance from Cornell University School of Hotel Administration, NY, when she completed a rotational programme at Marriott International's US HQs.

Director, Environmental SustainabilityHyatt Hotels
USA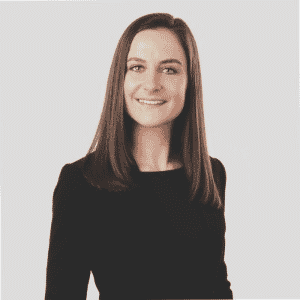 Director, Sustainable Development, Diversity & Inclusion, North & Central AmericaACCOR- Canada
Canada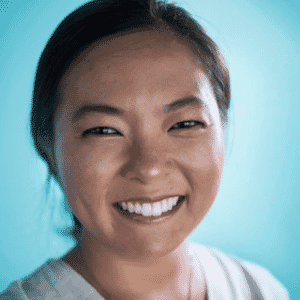 Global Director of Sustainability OfficeIberostar - Madrid
USA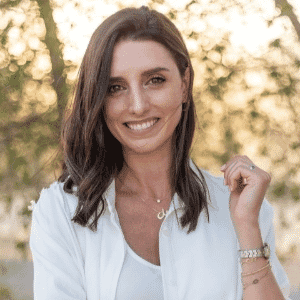 Co-FounderENVI Lodges
UAE
Co-Founder of ENVI Lodges, a brand and hotel management company focused on operating luxury ecolodges in remote destinations. Passionate about driving regenerative tourism in underserved destinations and empowering local talent to form part of the value chain.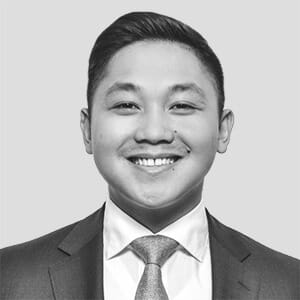 Managing DirectorBlackstone
United Kingdom
Paolo Servado is a Managing Director in the Real Estate Group in London. Since joining Blackstone in 2011, Mr. Servado has been involved in analyzing real estate investment opportunities across various property types in both Europe and the United States. Before joining Blackstone, Mr. Servado was an Analyst at Goldman, Sachs & Co. in New York, where he focused on equity and debt investment opportunities on behalf of their real estate private equity group. Mr. Servado received a BS in Applied Math and Economics from Brown University, where he graduated magna cum laude and was elected to Phi Beta Kappa.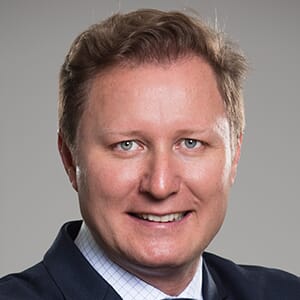 Global Vice-President Development - HospitalityDamac
UAE
Is graduated in Civil Engineering from Universidade de Engenharia Mauá and holds an MBA (in Business Administration) from FGV/CEAG. For 15 years he has been at the forefront of the most important hotel projects for Accor in Brazil and Latin America. In 2009 he was appointed Technical Director LatAm and in 2013 he held the position of SVP Technical, Construction and Design. It is his responsibility to lead the Design & Technical Services team – South America, which is comprised by Engineers, Architects, Designers and a Technical Purchasing Department. One of his main targets in the company is to double the number of operating hotels by 2020.

Head of Global DevelopmentDorchester Collection
United Kingdom
Internationally experienced hotel development professional with thorough experience in sourcing, evaluating, and successfully negotiating luxury and ultra-luxury hotel and residential real estate deals. Experience in Acquisition, Lease, Management. Philipp was appointed as Head of Global Development. He joins the brand following seven years with Kempinski Hotels, where he served the last two as Vice President Development Europe, overseeing the development efforts across Europe and the CIS. A graduate of the École Hôtelière de Lausanne where he was awarded a Bachelor of Science in International Hospitality Management, Henle also holds a certificate in Hotel Real Estate Investments and Asset Management from Cornell University in New York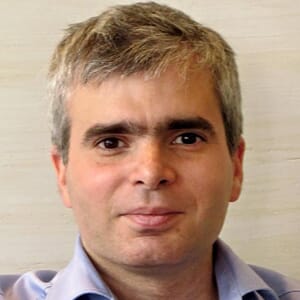 Managing DirectorOrion Capital Managers
United Kingdom
Rami is a Partner & MD of Orion located in London. Since joining Orion in 2002, he has been involved in acquisitions, asset mgmt and realizations for the Orion European RE Funds across Europe with a particular focus on larger corporate transactions, pan-European portfolios, debt acquisitions, restructurings, hotel & retail investments. This includes active involvement in investments such as Infracity in Stockholm, Puerto Venecia or Sotogrande in Spain, the equity participation in Société Foncière Lyonnaise or the debt acquisition & restructuring of the Spanish company Inmobiliara Colonial. Before joining Orion he was an associate at Arthur Andersen within the transaction support team, advising large corporations on their RE strategies.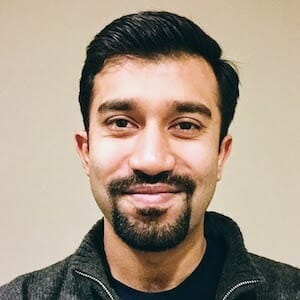 VP growthHabitas
United Kingdom
Ravi is the VP of Real Estate at Yon. He has worked across real estate, fundraising, master planning, and big data over the past 10 years. He was most recently the Head of Global Growth Strategy at Selina where he led the company's real estate strategy, origination, feasibility and investment committee. During his time there he oversaw more than 70 deals closed in 13 countries across three continents.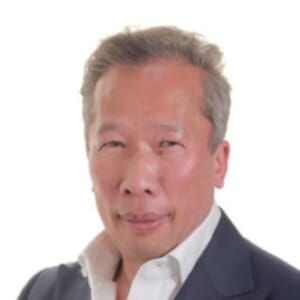 Executive Chairman & FounderNextGEN
United Kingdom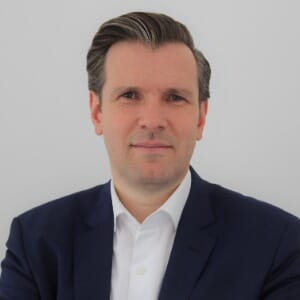 Professor, Department of Hospitality ManagementIU International University of Applied Sciences
Germany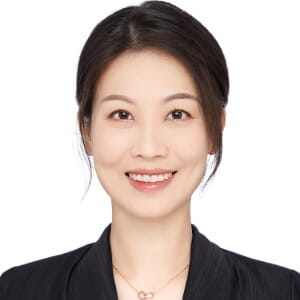 Investment ManagementChina Resources Land Limited
China
GRI Senior Representative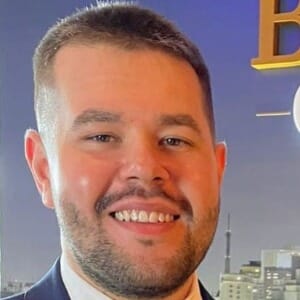 Ludwig
Production Manager, Real Estate Southern EuropeGRI Club
International Relations and Affairs Analyst and Economist at Faculdades de Campinas (FACAMP). Study abroad in France and Bachelor of Business Administration (BBA Program) at ICN Business School. Currently, Production Manager, Real Estate Southern Europe, Global Tech & Innovation at GRI Club. I'm an experienced conference/event producer with +4 years of experience in the real estate industry, producing local and global private gatherings for leading real estate players and companies. Responsible for the whole cycle of production activities, including project management, market research, program and business development, for online and face-to-face meetings. Brief work with commercial team and customer relationship.
+55 19 99281-2795
+55 19 3203-0645
This eMeeting is exclusive
for Premium members
This event is exclusive for GRI members.