When you are at the top of your game.
The GRI Club Women Leading Real Estate Advisory Board & Committee was born to support and provide a business networking environment for senior women in real estate investment and finance to do deals together.
The largest club of its kind, with 70% of its participants at C-level to MD level, the members leading real estate meet regularly discuss topics linked directly to market transactions and investment strategies, behind closed doors.
The committee is led and made especially for women in European real estate and is open for participation by all members. Meet the participants below.
If you would like to become part of this committee:
Tell us about you
Please describe below how you would like to get involved in the Committee and we will get back to you shortly.
Successful registration

Director Expansion - New MarketsLimehome
Germany

MDStepstone Group
Ireland
Prior to joining StepStone, Mrs. Ritchie worked at Cara Investment GmbH, a Germany-based Family Office, where she was responsible for the firm's Private Equity and Real Estate fund selection. Prior to that, she was a senior analyst alternative investments at Bank of Oklahoma after starting her career at ClearRidge, a boutique corporate advisory firm in the United States. Mrs. Ritchie holds a master's degree in Management from HHL-Leipzig Graduate School of Management and a bachelor's degree in International Business Administration from the European University Viadrina. She is also a CAIA charterholder.

Managing Director & Partner3PM Services
Germany
Executive Master of Real Estate business (IREBS) and CMA with 20 years' global experience. Founder of 3PM Services. Previously at DREAM Global, Round Hill Capital and Tishman Speyer.

Senior Director Capital MarketsPanattoni Europe - Madrid
Luxembourg

PartnerAra Venn
United Kingdom
Beatrice is a senior member of our Commercial Real Estate business. She has an extensive background in real estate and corporate lending gained over her 17 years of experience at Citi, HSBC and the Bank of New York. In her previous role at Citi, Beatrice worked on the distribution of over €3 billion of CRE debt to a wide range of investors globally. Her corporate experience was gained from credit roles in Telecoms and Media team at HSBC and the Bank of New York. Beatrice holds a Masters degree in Economics and Finance from Bristol University.

PrincipalApollo Global Management
United Kingdom
Britta is Principal at Apollo Global Management, based in London. Previously, she was a Director at Eastdil Secured Debt Advisory in the UK and Continental Europe, Real Estate Investment Banking.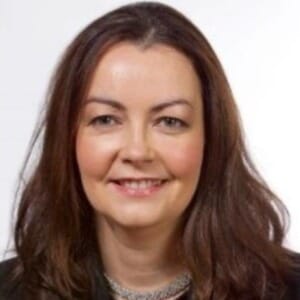 Owner and CEOD2 Private
Ireland
Deirdre is the CEO and owner of D2 Private and her business focus is working with investors to deliver exceptional commercial mixed use developments and refurbishments, incorporating technology and targeting best in class ESG and Net Zero Carbon credentials She is one of Ireland's most successful financiers and real estate professionals with over 25 years' experience in real estate investment and development. During her property career to date she has been directly and indirectly involved in the buying and selling of real estate assets and raising debt and equity of approx. £3.5 billion. She adopts an intensive, active, hands on management style to real estate investments, developments, leasing and tenant management and investor relations.

CEOINVIMIT
Italy
With a solid experience in the TLC and Energy sectors, Giovanna Della Posta has led for the past ten years insurance and Real Estate turnaround projects, supporting companies in rethinking their business model. She graduated in Economics, then earned a master's degree in Economics and Finance and ultimately achieved a General Management program at Harvard Business School (2016). She won the Marisa Bellisario Prize (2012), within the Young Talents category, granted to women who distinguish themselves in management and economy. In 2019 Finance Community selected her among the 50 most influential people in Italian finance. Since January 2019 she is Invimit SGR's CEO, a company 100% owned by the Italian Ministry of Economy and Finance.

Senior Vice PresidentKSL Capital Partners
United Kingdom

COOTelford Homes
United Kingdom
Ms Davison has 24 years' experience in real estate finance and investment. She started her career with Deutsche Bank's real estate investment team in New York, and has since worked on a wide range of property and corporate transactions in the UK, continental Europe, US and Latin American markets. She is currently Chief Investment Officer at Seaforth Land, and was previously with Delancey for 14 years as their Director of Corporate and Portfolio Finance. Ms Davison serves on the Council of Cranfield University and graduated from Georgetown University with a BSBA in Accounting and Finance.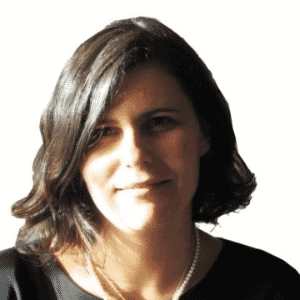 Managing DirectorCastlelake
United Kingdom

CEOBirchwood Real Estate Capital
United Kingdom

CEO & Board DirectorI•RES
Ireland
Margaret is CEO and Board Director of IRES REIT, Ireland's leading private rental residential owner and operator with €1.5bn of assets. She is Chair of the Dublin City University Business School Advisory Board and is a former Non-Executive Director of Dalata Hotel Group plc, Birmingham Airport, Dusseldorf and Hamburg Airports, HSBC Security Servicces Ireland DAC. She has over 20 years of C Level and board director leadership experience She is a Fellow of Chartered Accountants Ireland and Chartered Director of IoD UK.

Vice PresidentTPG
United Kingdom

MD, Head of AM & Portfolio Manager, European DebtPGIM Real Estate
United Kingdom
Mary Hamilton is Head of the Debt Asset Management across all European debt strategies and a Portfolio Manager for the series of high yield debt funds.

Director, Client & Partner GroupKKR
United Kingdom

Director, Investor RelationsSonae Sierra
Portugal
Patricia has been Investor Relations Director over the last 15 years as well as President of the Portuguese Investor Relations association. She joined Sonae Sierra Investment management team in 2022 after being Head of IR in 2 companies of the Sonae group, a conglomerate, and the largest private employer in Portugal. Previously, she worked as business CFO at Siemens in Portugal, having started her international career at Siemens in Germany, where she managed telecommunication network clients in various European countries. Patricia has a degree in Economics from the Porto School of Economics.

Director of advisory boardDelta
Serbia
Radmila Spasic graduated from Faculty of Economy in Belgrade. In 1996, she joined Delta Holding, Finance Division. From 2001 she lead the M&A and represented the company with all investments in the securities market. In the period from 2004 to 2006 Radmila Spasic was the President of Executive Board of Delta Broker a.d. Belgrade. Since 15.01.2007 she is CEO at Delta Investments a.d. Belgrade. From 2013 she was CEO of Delta Real Estate and since 2015 till today she takes major part in advising within Delta Holding and Delta Real Estate. During her career Mrs. Spasic was succesfully involved in organisation, making and implementing investment decisions in securities trading, takeovers, acquisitions and real estate investments.

DirectorCPP Investments
United Kingdom
Richa is a Director in CPP Investments, working in Real Estate Private Equity Investments across the UK and Europe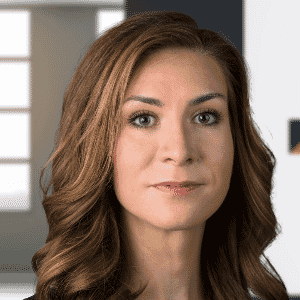 CEODeutsche Teilkauf
Germany
Sabine is CEO and shareholder in Deutsche Teilkauf GmbH (DTK) based in Cologne. She is responsible for growth and strategic development of the business. Her company is the largest and fastest growing equity release company in Germany, providing funding solutions for senior home owners based on disruptive AI technology. Prior joining DTK, Sabine was running the Real Estate EMEA debt capital markets business for Deutsche Bank Investment Banking as managing director.

Managing Director, Co-Head Portfolio ManagerBarings Real Estate Advisers
France
Séverine is portfolio manager at Barings after 5 years as Country-Head France at Barings as well. Previously, Séverine spent four years with Standard Life Investments as European Portfolio Manager responsible for transactions and asset management and led the fund management for a separate account, as well as a National Director at LaSalle Investment Management for nine years. Before this, she was a financial analyst for Hammerson plc in France. Séverine has a total of 25 years' experience in the RE industry and is a member of the Cercle des Femmes de L'Immobilier.

Head of Real Estate InvestmentsShell Asset Management Company
Netherlands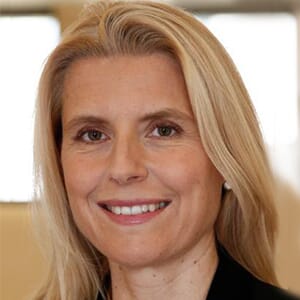 PrésidenteUnion Investment Real Estate
France
Tania Bontemps is President of Union Investment Real Estate France, leading the Paris subsidiary since 2011. She has over 17 years of experience in general management, investment and asset management, leading multi-disciplinary projects and teams for international real estate companies. Prior to joining the real estate sector, Tania started her career in the high-tech sector with the Japanese-American group Senko in Boston (USA). When she moved to Paris in 2003, she joined Renta Corporacion, a listed property company. With Renta as Managing Director, she was in charge of acquisitions and asset management for the French, English and German markets. Tania joined Union Investment in 2011 as Managing Director of the French management company.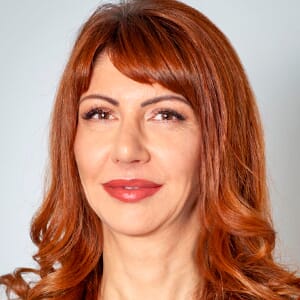 Managing PartnerLion's Head
Bulgaria

Vice President, Real Estate Finance & Capital MarketsOxford Properties Group
United Kingdom
Tina manages Oxford's €3 billion European debt portfolio, and is responsible for building and strengthening relationships with Oxford's European and global lending partners.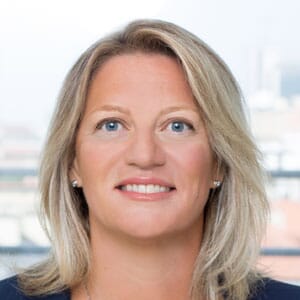 Head of Value Add Investing EuropeBarings Real Estate
Italy
Valeria Falcone is Managing Director for Barings Real Estate, a member of Mass Mutual Financial Group, based in Milan and covering the role Portfolio Manager for Barings Europe Value Add Fund and Italy Country Head. Since she joined Barings covered the role of Managing Director and Real Estate Country Head for The Carlyle Group for 11 years, where she had served also as Managing Director of Carlyle Real Estate SGR and board member for several spv vehicles across Europe. Prior to joining Carlyle, Valeria Falcone was with Pirelli & C. Real Estate (now Prelios), one of the largest Italian Real Estate Company with various roles. Prior to that Valeria Falcone was with CityBank as Project and Operational Manager and in Astrim as a Project Manager

Head of Asset Management, France & Belgium Alternatives and Real AssetsDWS
France
GRI Senior Representative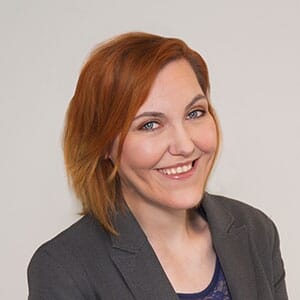 Kirsty Stevens
Kirsty Stevens
Partner
GRI Club
0787150599
12 years experience within conference production in infrastructure, tax, finance and real estate. Previously working with RICS for four years helping drive the global CPD rollout. I have been with GRI Club for over 4 years, from Sales Director, UK Markets Director, Content Director and now as Global Head of Content with Sales Specialty within our Europe and USA markets. Ask me about our European events,asset class specialisms and connecting wtih investors globally. BA Hons in Philosophy from Kings College London, hobbies include Rugby, Theatre Production and Time Out Tastemaker.
This eMeeting is exclusive
for Premium members
This event is exclusive for GRI members.