If you would like to become part of this committee
Tell us about you
Please describe below how you would like to get involved in the Committee and we will get back to you shortly.
Successful registration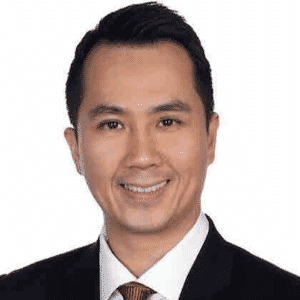 Senior Vice President, Fund Management, AsiaPrologis
Singapore
Alan is the Fund Manager for Prologis China Fund and Venture. He has over 20 years of fund management, investment and corporate finance experience with a real estate focus and is extensively involved in private fund and listed REIT operations across Asia-Pacific. Prior, he was with Ascendas-Singbridge, as head and vice president for China Funds and Investments, based in Shanghai and Hong Kong, before relocated back to Singapore in 2016 with Prologis. He has previously worked for Mapletree Logistics Trust (REIT), Alliance Investment Bank and PricewaterhouseCoopers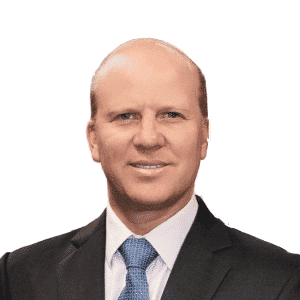 CEOTerranum
Colombia
Alfredo Rizo is CEO and co-founder of Terranum, a fund specialized in the development and management of office, industrial and logistics real estate projects. Previously, he served as Vice President of the Terranum Group where he played a fundamental role in the definition and implementation of the investment plan, the group's strategy, capital structure and corporate governance. Additionally, Alfredo participated in the initial phase of the structuring of the Patrimonio Estrategias Inmobiliarias (PEI), the first real estate investment vehicle in the Colombian market.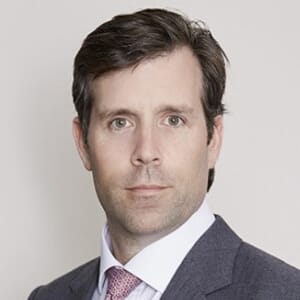 CEOClarion Partners Europe
United Kingdom
Alistair Calvert is CEO of Clarion Partners Europe, which was originally ThreadGreen Europe and then Gramercy Europe. He established the business in 2006, launching its first fund in 2007, with notable transactions of more than €2.2 billion of logistics and light industrial property. Alistair is a member of the Clarion Partners Europe Investment Committee. He became part of Clarion Partners in 2019 via Clarion's acquisition of Gramercy Europe. Alistair began working in the real estate logistics sector in 2000.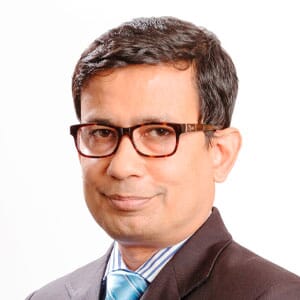 CEOAscendas-Firstspace
India
Mr Aloke Bhuniya is the Chief Executive Officer of the Ascendas-Firstspace platform. Aloke brings with him 17 years of experience across Real Estate Investment & Development, Private Equity and M&A Transactions across industries in India. Previously, Aloke has spent over 9 years in Everstone group, managing the various initiatives of the group in real estate, which included IndoSpace and Everstone Capital. As Managing Director of IndoSpace Capital Advisors, Aloke was responsible for investment to develop Industrial Real Estate in India. His responsibilities included identifying investment opportunities, monitoring developments, achieving financial closure and exiting projects after development and leasing.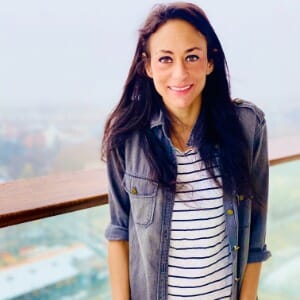 Principal, Chief Investment OfficerHimmel + Meringoff Properties
USA
Andrea is a CIO & Principal at Himmel + Meringoff Properties, one of the largest privately-held, vertically-integrated commercial real estate owners in NYC. Founded in 1979, we own and operate a large portfolio of office buildings in Manhattan and industrial warehouses in the boroughs for the long-term. We work with like-minded institutional and alternative equity partners. We target well-located, high quality, under-performing real estate in which our hands-on management, targeted capital infusion, aggressive redevelopment, and focused leasing create long-term value. We are known for closing complex deals creatively, flexibly, and quickly. Andrea is on the Board of Habitat for Humanity + The Manhattan Chamber of Commerce.

CEOWelspun One Logistics Parks
India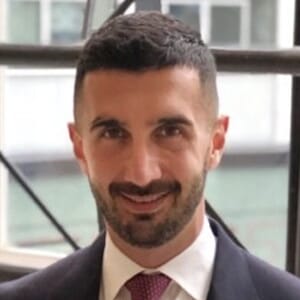 Partner & Chief Investment OfficerNVELOP Real Estate
Jersey
Artie is the Chief Investment Officer of NVELOP Real Estate, a business which he co-founded in 2019. Prior to co-founding NVELOP, Artie spent 10 years in real estate advisory and investing at Macquarie Group where he was Managing Director and Head of Real Estate in Europe (2009-19). At Macquarie, Artie was involved with over €30 billion of real estate transactions across Europe and Asia Pacific, largely in logistics and industrial real estate.

PresidentPrologis
Netherlands
Ben Bannatyne is president of Prologis Europe and chairman of the company's European Management Executive Committee. He is responsible for Europe's leading logistics real estate platform, which comprises 17 million square metres across 12 countries, as of 30 June 2019. Previously, Ben served as the company's managing director and regional head for Central & Eastern Europe – a role which he held for more than seven years - with overall responsibility for the Czech Republic, Hungary, Poland, Romania, and Slovakia. Ben joined Prologis in 2008 from JLL, where he was managing director for Central Europe. An accomplished leader, Ben brings significant real estate knowledge and expertise with more than 25 years' worth of experience.

Global Capital Markets Lead, Real Estate SolutionsDHL
United Kingdom
Ben is an experienced property professional having worked on both the principal and advisory side of the commercial property markets in the UK, Europe and within the Emerging Markets. He has a deep knowledge of fund and asset management (UK and Europe) and investment management (UK, Europe and CEE region). Within the Emerging Markets, Ben has managed equity and debt funds and sought to develop and attract new business opportunities globally through mergers and acquisitions.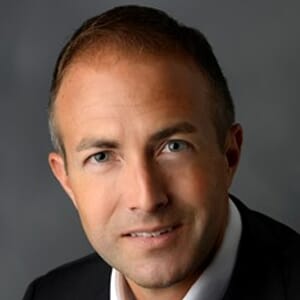 Partner & Head of Asia Real EstateActis
Hong Kong
Brian has been working in the growth markets of Asia for over two decades. He joined Actis in 2018 through the sale of Standard Chartered Bank's Principal Finance Real Estate group, a business he founded in 2010. Under his leadership, this business invested over USD 1 billion in opportunistic real estate throughout China, Korea, India and Southeast Asia. The business was successful in forming over 20 joint venture partnerships with high quality partners throughout its markets. Before joining Standard Chartered Bank, Brian spent sixteen years at RREEF, the real estate investment management arm of Deutsche Bank, almost all of the time based in Asia. Brian started his career with Bankers Trust's real estate banking group based in New York.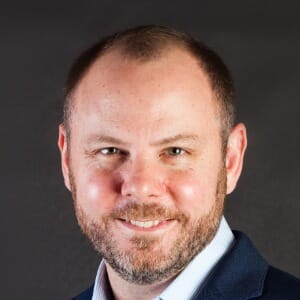 CEO & Managing PartnerIndoSpace
India
Mr. Oravec is the Managing Partner and Chief Executive Officer of IndoSpace Capital Asia. With $2.0 billion in AUM across four investment vehicles, IndoSpace is the largest developer and owner of modern industrial and logistics real estate in India. Prior to leading IndoSpace, Brian focused on investments and business development for Aeroterm, the air cargo vertical of Realterm. Before joining Realterm, Brian was with Citigroup Corporate and Investment Bank in New York. Brian has an MBA from the Stern School of Business at New York University and a Bachelor of Arts in Quantitative Economics from Tufts University.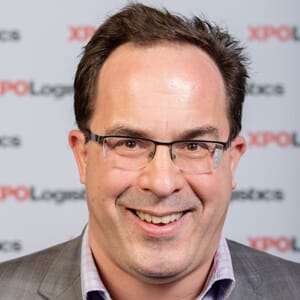 Head of Real Estate EuropeGXO Logistics - UK
France
Charles is a chartered surveyor who has been working in the industrial, logistics and technology sectors of commercial real estate for the last 28 years across Europe, Middle East and Africa. He has worked for several international companies including Deluxe Entertainment, SEGRO, General Electric and Walt Disney and for the last 18 months has been with XPO Logistics where he heads up Real Estate for Europe. Leading a team of ten people he manages over 4.5 million square metres of logistics and transport space in 15 countries.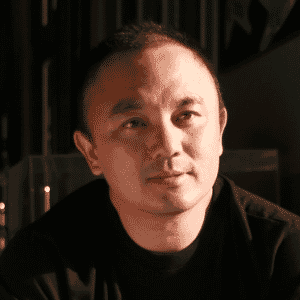 Co-Founder and CEOAlly Logistic Property
TAIWAN
Back In the 2010s, Charlie frequently visited local and international experts of construction, real estate, finance, trade, and logistics before he decided on activating and revamping the property in Ruifang by building Taiwan's largest modern logistics park. Co-founded ALP in 2014, he's the CEO and led ALP to team up with Cathay Financial Holdings, targeting to invest USD$ 1 billion for 1 million sqm of sustainable warehouses in 10 years. Under its Logistics Republic brand, ALP has successfully demonstrated our business thesis of industry clustering and resource integration.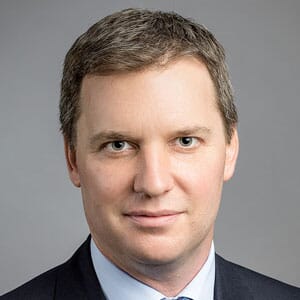 Managing PartnerValor Real Estate Partners
United Kingdom
Christian Jamison is the managing partner of Valor Real Estate Partners LLP ('Valor'), a pan-European industrial platform, headquartered in London, focused on urban/infill industrial and logistics properties. Founded in 2016 by Christian and his partners, Valor is a full-service development management and investment business with offices in London, Paris, Berlin & Munich. The company currently manages a 150+ asset portfolio totalling more than ten million sq ft and c. €3bn of AUM on behalf of a number of global investors. Prior to Valor, Christian established and served as CEO of Delin Property until 2016 and previously held senior roles at JP Morgan, GE Capital and Credit Suisse.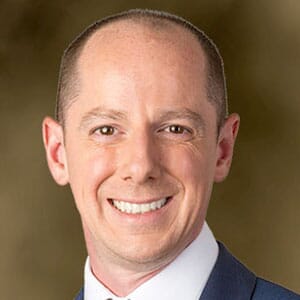 CIO7R
Poland
Christopher is the CIO at 7R, he has over 20 years' experience of investing in, and managing commercial real estate investments and platforms, including the closing of transactions worth EUR 3 billion. Before joining 7R, Chris was Head of Europe at Amstar, Prior to that he was head of LaSalle Investment Management's Central European business, Managing Director at JER Partners and head of CEE acquisitions and business development at GE Real Estate,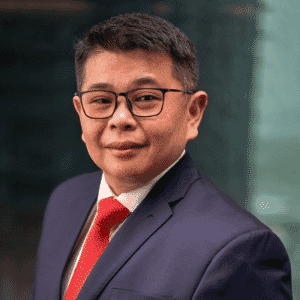 Head Acquisitions - AsiaAllianz Real Estate
Singapore
Danny joined Allianz Real Estate in 2019 and heads up the acquisitions team for the Asia-Pacific region and is concurrently the Head of China. Danny brings with him more than 25 years of diverse regional investment experience. Prior to joining the company, he was the CIO for North Asia at Keppel Capital / Alpha Investment Partners. During his 15 years with the company, Danny has participated and led real estate transactions across the region including Singapore, Korea, Hong Kong and China. In Allianz Real Estate, Danny has led the acquisitions team to invest more than USD 2.5 billion in real estate transactions in Japan, Australia, China, Singapore and other parts of Asia Pacific.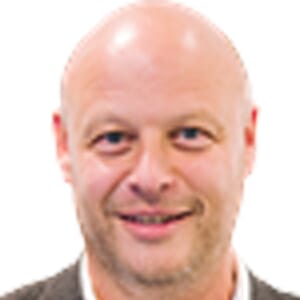 CEOM7 Real Estate
United Kingdom
David Ebbrell is the Chief Executive Officer for M7 Real Estate. He is responsible for sourcing new properties across Europe. Prior to co-founding M7 in 2009, David was a Fund Director at GPT Halverton where he was responsible for Funds with a combined value of €600m. These included BIP (which invested in German and Dutch multi-let industrial property) and DAF (which invested in Dutch multi-let industrial office properties). As Fund Director, David had responsibility for acquisitions, portfolio performance, client reporting and asset management strategy. He was also responsible for many of the acquisitions made by the Halverton Babock Industrial fund; his primary responsibility being the German and French acquisitions.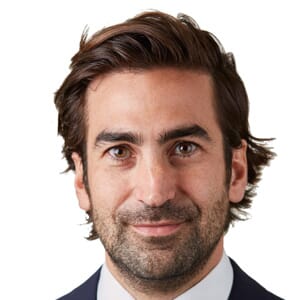 Head of Europe, Managing PartnerThor Equities
United Kingdom
David is Global Managing Partner and Global Head of Logistics Acquisitions at Thor Equities. Previously David was a European director with The Blackstone Group's European logistics platform, Logicor. He was involved in over €3bn of transactions in over 10 countries across Europe and was responsible for the valuations of the €13bn platform sold to China Invesment Corporation (CIC). David received an Executive MBA from the University of Cambridge, where he and peers formed Lookfit, an avatar / augmented reality based startup, focussing on solving the issue of reverse logistics.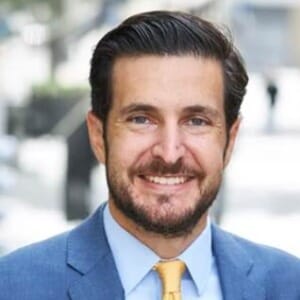 Managing DirectorThorofare Capital
USA
David Perlman is Managing Director of Capital Markets and Originations and the Head of Capital Markets and the New York Thorofare office. He brings over 16 years of real estate experience with a diverse skill set and knowledge base, having participated in more than $10B in debt and equity transactions over his career. Previously, David co-led the Floating-Rate Balance Sheet Desk at Natixis and served in originations, credit, and syndication roles. There he focused on loans up to $2B in size and across the risk spectrum, from stabilized Class A assets to construction loans in strong secondary markets. He also would syndicate, on average, a $1B of notes to market participants annually.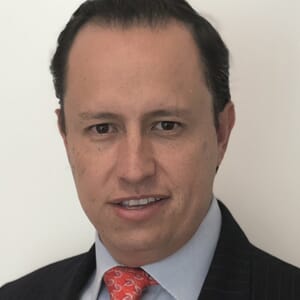 CEOFibra Storage
Mexico
Diego Isita Portilla is a Mexican businessman and entrepreneur. He founded and is currently the CEO of U-Storage Group, a Mexican based development and management platform focused on the establishment and expansion of the self-storage market. In 2008 he partnered with Kenneth T. Woolley and Extra Space Storage, a self-storage REIT that owns and operates more than 1,000 facilities in the US. In 2018 U-Storage became the first self-storage focused REIT (FIBRA) in Mexico - Fibra Storage. This vehicle accelerates growth and encourages small and medium developers, as well as landowners to look for ways of contribution or association with Fibra Storage, allowing them to co-participate in the development of new U–Storage facilities.

Head of EstatesEvri
United Kingdom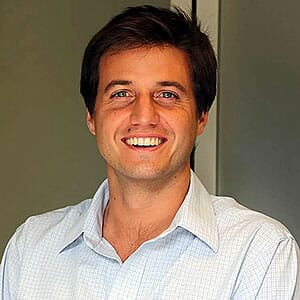 CEOPlaza Logística
Argentina
CEO of Plaza Logística, Argentina. Eduardo Bastitta has a degree in Business Economics, graduated from the Universidad Torcuato Di Tella. In 2009, he co-founded and assumed the position of General Manager of Plaza Logística, a pioneering company in the provision of industrial and logistics infrastructure in the country and the region. Mr. Bastitta is a member of the Consejo Consultivo de CIPPEC and advisor to the Coalición Cívica.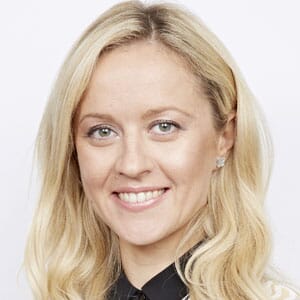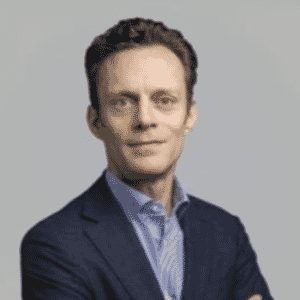 Emmanuel
Van der Stichele
CEOMileway
Netherlands
Mr. Van der Stichele has more than 20 years of experience in real estate and finance. Prior to Mileway, Emmanuel worked at Goodman for nearly eight years as a member of the European management team and board member of the management company of the Goodman European Partnership. Previously, he was a London-based member of Credit Suisse's (formerly DLJ) real estate private equity and debt financing groups. He has also worked for JP Morgan in several corporate finance roles in Brussels, New York and London.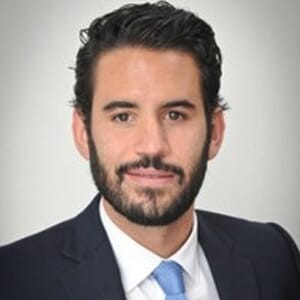 Senior Director and Portfolio Manager - Managed AccountsEQT Exeter
United Kingdom
Ernesto is a Senior Director at EQT Exeter, managing our Logistics Managed Accounts in Europe, which includes an existing portfolio of €5B across 10 European countries. He joined EQT Exeter in 2021, and brings over 14 years of experience in Logistics Real Estate across Europe and Mexico. Prior to joining EQT Exeter, Ernesto was the Head for Logistics and Industrial at Round Hill Capital, where he was responsible for the management and growth of the €500m logistics platform at RHC during 2 years. Ernesto previously spent 3 years in the Pan-European Acquisitions team at Logicor, sourcing and executing on investments in several geographies across Europe.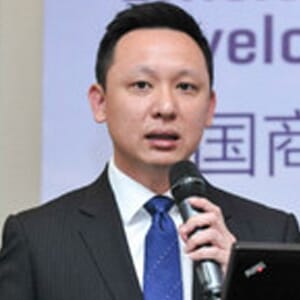 Co-Head of Asia-PacificIvanhoé Cambridge
Singapore
George is responsible for the investment and asset-management strategies outlined in the Ivanhoé Cambridge's business and strategic plans for the APAC region.

Head of IndustrialTC Latin America Partners
USA

Principal Investments & Head of CMInnovo Property Group
USA
Graham Stephens is a Principal on the investments team and head of capital markets. Mr. Stephens responsibilities include all aspects of the capital stack for IPG's new and existing assets including the efficient utilization of traditional financing, structured equity and strategic joint venture equity relationships. In additional to capital relationships, Mr. Stephens is involved in the firm's acquisitions and portfolio strategy. Prior to joining IPG, Mr. Stephens served as the Managing Director at JLL (f/k/a HFF) leading the New York City institutional investment advisory business. Prior to that, he was a Managing Director at Cushman & Wakefield (f/k/a Cassidy Turley) and began his career at RBS Greenwich Capital.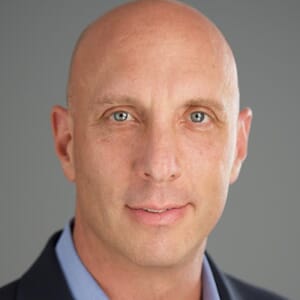 Managing PartnerTC Latin America Partners
USA
Gregorio Schneider is the co-founder and Chief Investment Officer of TC Latin America Partners. He has more than 25 years of experience in emerging markets, investing in both the public and private markets through a variety of assets and strategies, including debt, equity, distressed assets and real estate. Prior to forming TC Latin America Partners, Gregorio was Managing Director and Head of Emerging Markets at Och-Ziff Capital Management, Portfolio Manager at The Rohatyn Group (TRG) and worked at Spinnaker Capital. Gregorio is a member of the EMPEA Latin America Council and the LAVCA real estate council. He holds an MBA from Columbia Business School and received a Bachelor of Business Administration from the ITAM in Mexico City.

Guilherme
Rossi Cuppoloni
CEO & Founding PartnerGR Properties
Brazil
Guilherme Rossi is a founding partner and president of GR Properties, a developer of logistics and industrial condos with a strong presence in the state of São Paulo. Previously, he worked in residential and commercial development at Rossi Residencial.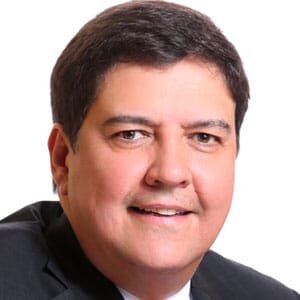 CEOFibra NOVA
Mexico
A Public Accountant with a Master in Business Administration from ITESM and studies in Senior Management by IPADE, Guillermo has more than 16 years of experience in the Real Estate sector and more than 10 years in the industrial sector. He was CEO of Intermex Parques Industriales and held important positions in Grupo Chihuahua. He was director of the Real Estate division of Grupo Bafar and formed a portfolio of 81 properties in just 4 years.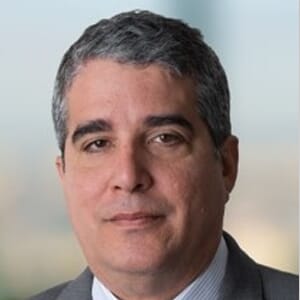 Managing Director Spain & PortugalPanattoni Europe
Spain
I joined Prologis in 2002 and left the company in 2019. During this time, I was directly involved in the development of 750K SM and the acquisition of 800 K SM of logistics buildings from third-parties, the disposition of 350K SM of assets. During 13 years, I led a team that managed a portfolio of 1.200.000 sqm of real estate (€800 Million value), occupied by 92 customers and generating €59 Million per annum of Gross Rental Income at the time I left Prologis. In February 2020, I joined Panattoni as Managing Director for Spain & Portugal, with the main goal of creating and managing the team that will take Panattoni to become one of the top leaders in the development of logistics and industrial real estate in these 2 countries in a few years.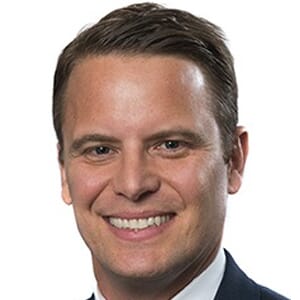 Managing Director and Head of Investments - Real Estate, APACBlackrock
Australia
Hamish MacDonald, Managing Director, is Head of Investments for BlackRock APAC Real Estate and oversees the real estate investment teams across the region. He is responsible for leading the origination, evaluation and execution of investments, managing business plan, advising on hold/sell and ultimate disposition. His service with the firm dates back to 2007, including his years with MGPA, which was acquired by BlackRock in 2013. He joined MGPA's London office as Head of Acquisitions - UK and in 2012, he established MGPA's Sydney office. He has over 20 years of experience in real estate, with over 10 years specialising in the sourcing of investment opportunities. He began his career in Sydney at the Mirvac Group and Colliers International.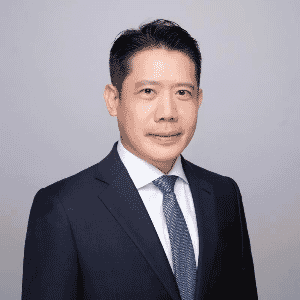 Co-Founder & CEOForest Logistics Properties
China
Hank Hsu is the Co-Founder & Chief Executive Officer of Forest Logistics Properties. Formerly the Head of China Investments at Ascendas-Singbridge, an industrial and logistics real estate investment platform under Singapore's sovereign wealth fund, Temasek Holdings, Hank has close to 20 years of experience in real estate investment and fund management. Prior to Ascendas-Singbridge, he served as Investment Director at China Orient Summit Capital (China) and Portman Group (US). He has completed and managed investment transactions totaling nearly USD 6.5 billion in logistics, industrial and mixed-use properties in China and the US. He holds an MBA degree from University of California, Berkeley, and a MDes (Real Estate) from Harvard University.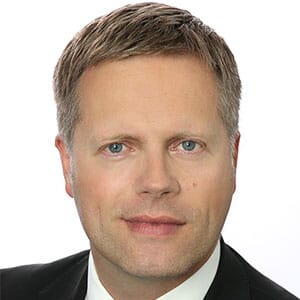 Managing PartnerBEOS AG
Germany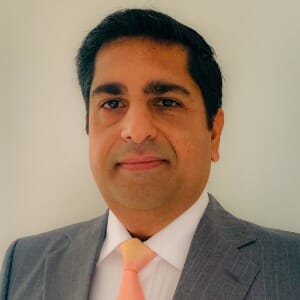 Country Head, Singapore (Development) & ThailandESR
Singapore
Jai Mirpuri has over 17 years of real estate investing and funds management experience across various geographies and asset types. He has spent the last 13 years in Asia with ESR across Japan, China and India. Since 2017 he has co-headed the India platform at ESR building a full stack team of over 70 professionals and a portfolio of close to 20 million sq. ft. Prior to ESR, he was part of the IBD at Deutsche Bank (Singapore) & Capital One Bank (USA). He has an MBA from INSEAD, a B.Tech & M.Tech from IIT Bombay and speaks Japanese (fluent) & Mandarin (basic).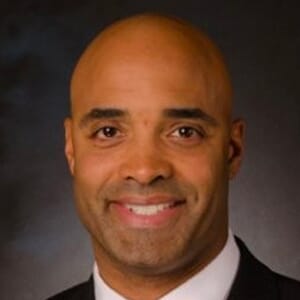 Managing Director, Core Plus InvestmentsBridge Investment Group
USA
James Freeman serves as Managing Director of Bridge Industrial and is a member of the Investment Committee. James has over 10 years of commercial real estate experience and has been involved in the acquisition, management and disposition of more than $1.0 billion in commercial real estate assets. Prior to joining Bridge, James was a Principal with Cardinal Industrial, a $2B AUM industrial-focused investment advisor. Prior to Cardinal, James was Senior Managing Partner for Evolution Real Estate Partners, a subsidiary of Evolution Financial Group (EVO), a $1 billion+ AUM investment advisory firm. James graduated with a B.A. from Princeton University, and attended New York University's Schack Institute of Real Estate.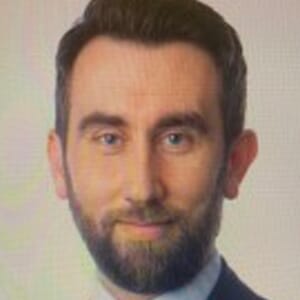 Head of Real Estate – AUS & NZMIRA - Macquarie Infrastructure and Real Assets
Australia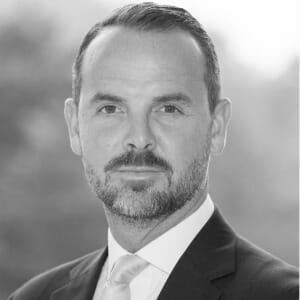 Logistics Capital Partners
United Kingdom

Director, Investments – Asia PacificOxford Properties
Singapore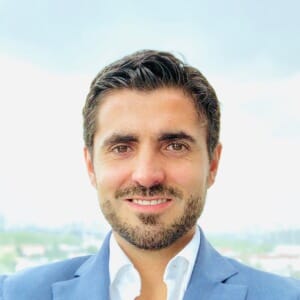 CEOMeor
Mexico
Javier Camarena serves as CEO of MEOR since its foundation. He has more than 15 years of experience in Real Estate and has been involved in over 350 retail and industrial transactions, with relevant experience in the whole development cycle. Before co-founding MEOR, Javier served as Executive Director of Emuna Holding for over 10 years, a group with presence in the energy, construction, finance, and engineering sectors. Javier holds a bachelor's degree in industrial and systems engineering from ITESM and attended the Executive Management Program at IPADE.

Co-FounderOxenwood
United Kingdom

Managing PartnerSpinnia
Spain
Joan is the Managing Partner of Spinnia, a leading real estate investment manager mainly focussed in Spain, Portugal and México, sourcing, executing and managing opportunities for a broad base of international institutional investors in the industrial/logistics and hospitality sectors, eventually coinvesting in the opportunities. Through his 30-year career of real estate investment and development experience in Europe, the Americas and the Middle East, Joan has been active across various asset classes including industrial, office, mixed use, and residential, totalling a track record of almost €4 Bn of investments. Joan holds a BA (UB, Barcelona), and an MBA-MIM (ESADE, Barcelona).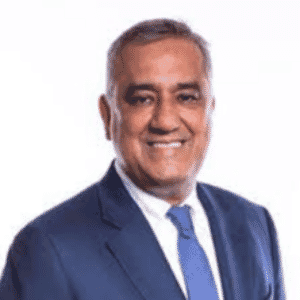 Partner and Head of Real Estate AsiaKKR
Hong Kong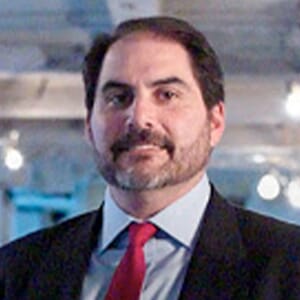 Managing DirectorBentall GreenOak
USA
Jonathan Epstein is a Managing Partner at BentallGreenOak responsible for the firm's Investing activities in the Western US and all Core Plus investing initiatives in the United States. Prior to the merger of Bentall Kennedy and GreenOak Real Estate in 2019, Jonathan led GreenOak's investment efforts in the western United States and was responsible for the firm's investment strategy, sourcing, structuring, and asset management for the western region.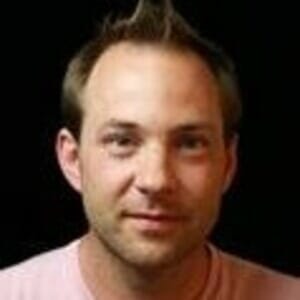 European Development Director - Urban and Last Mile LogisticVGP
United Kingdom
European Development Director responsible for the Urban and Last Mile Logistics sector for VGP

Managing Director, PrincipalGaw Capital Partners
Hong Kong
Joseph Chan joined Gaw Capital Partners in 2005 and has 20 years of experience in real estate private equity and special situations investment throughout Asia, US and Europe. Prior to his current role at Gaw Capital Partners, Mr. Chan served as Executive Director and Head of the China real estate in the Global Special Opportunities Group at J.P. Morgan. Mr. Chan received his B.S. in Economics, magna cum laude, with a concentration in Finance from the Wharton School at the University of Pennsylvania.

Founder and CEOGlobal Realty Capital
USA
Kamil Homsi, Founder – CEO, GRC Investment Group is a single family office operating in the city of Dubai/UAE. Mr. Homsi leads the international investment committee for the SFO whose mandate is global expansion, growth and capital preservation through direct and co-investments with global investment institutions, wealth managers, sponsors and other family offices principals forming partnerships and alliances in various countries while maintaining the oversight, alignment and integrity of the existing portfolio. Mr. Homsi focuses on alternatives in general and particularly on commercial real estate, renewable energy and waste management technologies, adding smaller investments in medical device technology, and pharmaceutical research.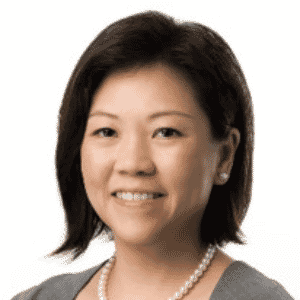 CEOESR Singapore Pte Ltd
Singapore
Ms Karen Lee was appointed as the CEO of the Manager of ARA LOGOS Logistics Trust on 15 August 2020. Prior to her current appointment, Ms Lee was the Head of Asset and Investment Management for LOGOS SE Asia Pte Ltd where she was instrumental in the asset management strategic planning for LOGOS' South East Asia business and growing the Singapore portfolio. Ms Lee has more than 20 years of experience in the real estate industry covering industrial real estate development, asset and investment management, business development, leasing, marketing and property management. Prior to joining LOGOS, Ms Lee was Head of Singapore Portfolio and Asset Management of Ascendas Funds Management (S) Pte Ltd, the manager of Ascendas REIT (A-REIT).

Head of Logistics EMEACBRE Investment Management
United Kingdom
Laurie Lagarde is the Head of EMEA Logistics Operator Division and leads a sector-specialized team to support all elements of execution and operations for CBRE Investment Management EMEA Logistics investments. With a logistics platform reaching almost EUR12 billion AUM and approximately 7 million square meters, she is directly responsible for the entire EMEA Logistics value chain for our investors from transaction management and operations to the enhancement of our customer experience.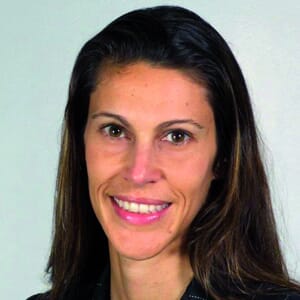 Board member of Aliansce Sonae Shopping CentersEB Capital
Brazil
Marcela has 25+ years in real estate investments with international working experience, leading first-class global institutional investors' portfolio in Latin America, mainly in Brazil. Marcela has been a board member of Aliansce Sonae Shopping Centers, Brazilian largest mall operator, for more than 5 years, as well as member of its ESG and Remuneration Committees. She is an active contributor to Brazilian real estate discussion forums and strong advocate for women in the industry. Previously, Marcela was Managing Director Latin America for the Canadian Pension Plan Investment Board (CPPIB), where she managed a diversified real estate portfolio and stablished partnerships with best-in-class local and international operating partners.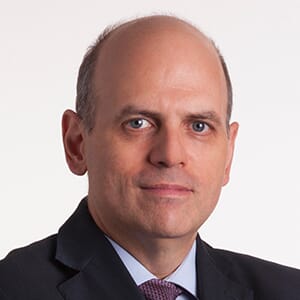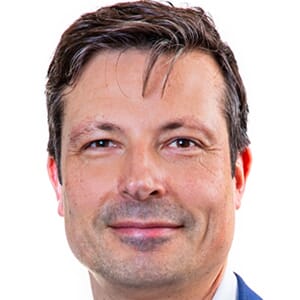 Managing Director LogisticsWhitewood
Belgium
Marco Hengst is Managing Director Logistics at Whitewood since January 2021. At Whitewood, an investment management firm, specializing in repositioning large buildings and portfolios, with a main focus on offices and logistics buildings, Marco is responsible for building a logistics platform of small and medium-sized logistics assets across the Benelux. He has 20 years plus experience in real estate, with more than 14 years in the logistics sector en a strong investment track record in the Benelux. Marco holds a degree in Architecture & Management in the Built Environment from the Delft University and a Master in Real Estate from the Antwerp Management School.

Founding PartnerCaisson IO
United Kingdom
Mark is a founding partner of Caisson and sits on its Management Committee which oversees the overall business direction of the firm. Mark oversees Asset Management. Mark commenced his career with Houston Lawrence, the specialist Covent Garden surveying firm, in 1993 he was involved in the development of Industrial Securities, a joint venture between Houston Lawrence and Marcol specialising in development and asset management of industrial properties throughout the UK. Mark joined The iO Group (subsequently TeeslandiOG, now Valad Property Group) in 1998 to work in the UK asset management team progressing in 2001 to the establishment of a European Asset Management platform.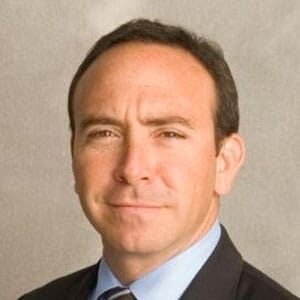 Founder, CIO & CEOCapital Innovations
USA
Michael D. Underhill, Founder & Chief Investment Officer of Capital Innovations, an alternative investment boutique. Oversees data science, equity valuation, risk modeling, performance attribution, & trading strategies. Designed factor testing, optimization, risk budgeting, active portfolio trading and rebalancing. Invented Capital Innovations InSight™ process, which uses Capital Innovations' proprietary private markets model, analyzes available investment manager data and rates each product according to seven factors: business, staff, investment process, investment risk, performance, terms/conditions, and operations. Managing DirectorGLP - HK
Hong Kong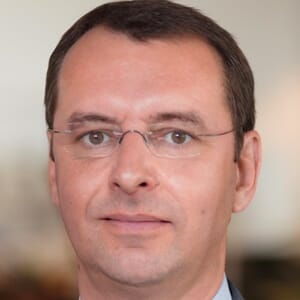 CTP Invest
Czech Republic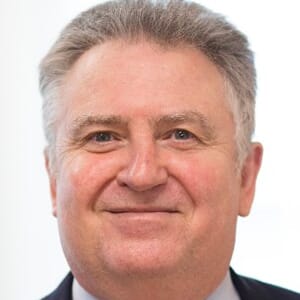 ChairmanDTRE - Dowley Turner Real Estate LLP
United Kingdom
Mr. Graham FRICS has over 30 years' international experience in the real estate logistics sector. Prior to joining Gramercy, Paul headed real estate at DHL, the world's largest logistics provider, for the region Europe, Middle East and Africa. He led a front line team of 80 people with responsibility for around 3,000 facilities in 100-plus countries. Paul brings substantial occupational and business experience to Gramercy.

Head of Logistics EuropeGenerali Real Estate
Italy

President – Strategy & Business DevelopmentHorizon Parks
India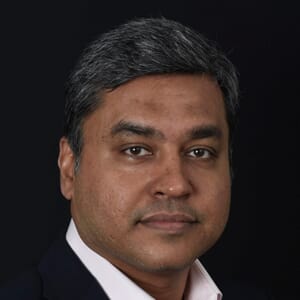 Vice Chairman, Real EstateEverstone
India
With more than 17 years of real estate leadership experience, Rajesh Jaggi is responsible for all real estate investments and operations of IndoSpace Development Management. He also manages Everstone Capital Advisors' real estate business which includes strategic planning, acquisitions, finance, sales and marketing, legal, and project and facility management services. Before Everstone, he was the Managing Director of Peninsula Land Limited–a leading listed real estate company in India with a market cap of US$ 400 million. There, he led the successful commissioning of projects totalling 28 million square feet of real estate (completed development of more than six million square feet) across residential, commercial and retail space.

Group CFOCTP Invest
Czech Republic
Richard Wilkinson joined CTP Invest in 2018 as Group CFO and brings over 30 years of experience in real estate finance, asset management and executive oversight from his previous posts at Erste Bank. Richard's unique central European experience guides his vision for CTP's stable growth plan to reach a portfolio size of 10 million m2 across the 7 CEE countries where CTP is active. Since joining CTP, Richard oversaw the first sale of a portion of CTP's portfolio of the portfolio to a 3rd party, and organized the largest industrial real estate refinancing in CEE history.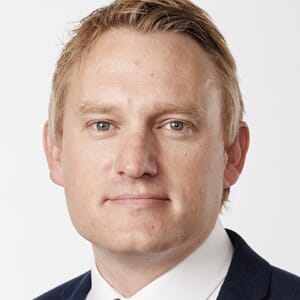 Investment DirectorCitivale
United Kingdom
Rob joined Cromwell Property Group as a Fund Manager quickly taking on further responsibility for a number of key funds. With Rob's experience and expertise in acquisitions, he took on the role as Head of Transactions for Europe, managing the regional transaction teams, underwriting and closing on all acquisitions for both in-house Funds and Joint Venture partners. Now as Head of Investments, Rob's focus is growing the European business through new Fund Products, Joint Ventures and strategic acquisitions. Rob has over 24 years of commercial property experience. Prior to joining the business, he worked at the investment agency, Allsop, and as an acquisitions and development specialist at ING Investment Management.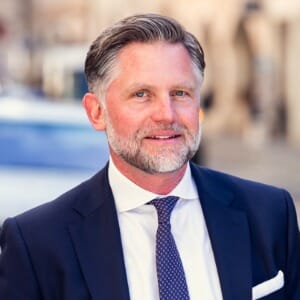 Managing Director - Real EstateBarings
Germany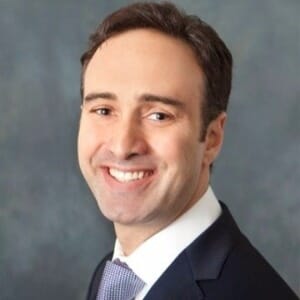 Managing DirectorAPG Investments Asia
Hong Kong
Mr. Roberto Versace is the Head of Listed Real Estate Asia Pacific at APG Asset Management in Asia. Prior to joining APG in 2017, Roberto was Managing Director, Lead Portfolio Manager at EII Capital Management in London. From 2010 to 2015 Roberto was the Managing Director and Senior Portfolio Manager for Asia at BNY Mellon Investment Management in Singapore. Prior to BNY Mellon Roberto was the Portfolio Manager for the NYSE Listed RMR Asia Pacific Real Estate fund on behalf of RMR Advisors in Boston. Roberto is a member of the APG Asset Management Asia Executive Management Committee and Global Real Estate Investment Committee.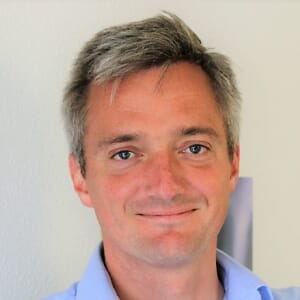 CEODeutsche Industrie REIT
Germany
Rolf is the founder of Deutsche Industrie REIT-AG, which is a spin-off of his investment company Obotritia Capital. Before he was the CEO of TAG Immobilien AG, Hamburg, which experienced an enormous growth under his leadership and was included into German Mid-Cap Index (MDAX). Rolf worked many years as an equity strategist at ABN Amro, Commerzbank and UBS in London. He has excellent banking and real estate knowledge. Rolf is personally and financially committed to Deutsche Industrie REIT-AG.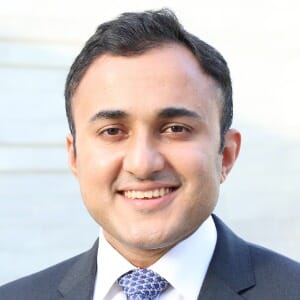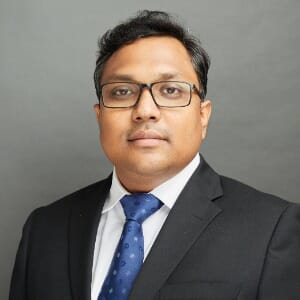 Managing Director IndiaPanattoni India
India
Sandeep Chanda is Managing Director India at Panattoni. He has over 18 years of work experience in Real Estate investment, asset management, land acquisitions, fund management and investors relations in India. He has concluded private equity, land and joint venture deals across product lines including Residential, Office, IT Parks and SEZs, Industrial & Warehousing in tier I cities in India. Sandeep over the years has been part of transactions that translates to an equity deployment of over USD 700 million. Sandeep has been one of the founding team member of Embassy Industrial Parks and he has been instrumental in setting up a Warehouse and Industrial development JV platform (USD 250 mil) between Warburg Pincus and Embassy.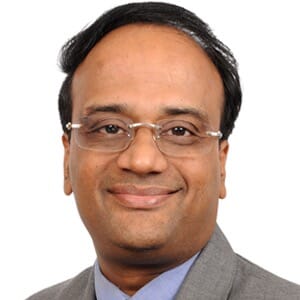 CEO- Infrastructure (Industrial & Logistics) Hiranandani GroupGreenBase
India
As the Group Director & Chief strategy officer of Hiranandani Group, he drives the Business Strategy & Re-engineering, Operations,Investments/Divestments & M & A. across business verticals of Real estate, Infrastructure/Utilities, Industrial & Logistics parks and Energy. He is also associated with Pegasus Fininvest Advisory Pvt. Ltd. Prior to Hiranandani Group, He was the Group director & CEO of a large entity operating in the Hospitality and Real estate sector. He was also the Group CFO of "Future Capital Holdings Ltd." He was the CFO for "Britannia Industries Ltd.". He has had a long stint of 7 years with "Coca-Cola India" as Vice-President Finance and as a board member at the bottling company "Hindustan Coca-Cola Beverages Ltd.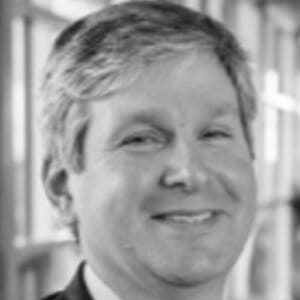 Managing Director - USAICM Realty Group
USA
Mr. Patton joined ICM in 2011 and is responsible for sourcing future investment opportunities and directing company activities in the USA. Mr. Patton has over 20 years of experience in business development, acquisition, underwriting, management and fund raising activities for both real estate and private equity transactions. Mr. Patton has held senior positions at Songy Partners (Senior VP), Wells Real Estate Funds (Director/Senior VP), The Walker companies (CFO and Director of Real Estate) and Wachovia Bank. Mr. Patton was responsible for sourcing, securing, underwriting and closing core, core plus, value added and development office, hospitality and mixed-use real estate transactions across the United States.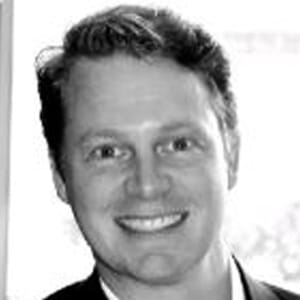 Head of CapitalEG
Australia
Steve joined EG as Head of Capital in February 2023. EG is a disciplined, data-driven investment manager and developer with over AU$5.1 billion in assets under management and a $3.9 billion development pipeline. Prior to that Steve worked with Aliro, advising & capitalising the $700M Australian MultiFamily operator, Novus. From 2016 - 20, Steve was a Managing Director with M3 Capital Partners in Hong Kong with dual responsibilities for both Capital Advisory (working closely with GLP) and Principal Investment activity (for Evergreen in Australia). Prior to that, strong fundamentals and leadership skills were honed over 10+ years with highly rated teams at bulge bracket IB's (CS, UBS & DB). Steve holds a B.Com (Hons) from Sydney University.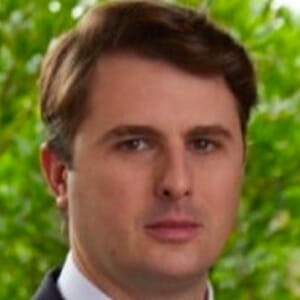 Managing DirectorHines
Brazil
Steven Mathieson is a Director with 10 years of experience in the Brazilian real estate market. Currently, he is responsible for deal sourcing, acquisitions, development and for the management of the industrial long term hold portfolio at Hines Brazil totaling 850,000m² of leasable area. He was directly involved in the development of Distribution Parks totaling 359,000m² of logistics and industrial space.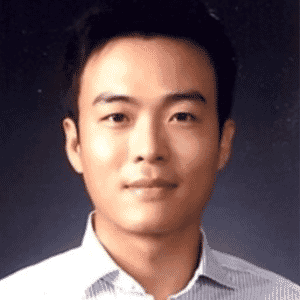 Managing Director, Head of TEAM ARENASIGIS Asset Management
South Korea
SunHo Song is responsible for logistics development fund & portfolio management at IGIS. Over the past years, he's focused primarily on logistics investing in global markets, leading the development and acquisition teams to invest & manage over $2 billion in AUM and have launched a brand, "ARENAS" to represent the highest quality logistics properties that the team builds. SunHo has 18 years of real estate development experience through Space Group, ADF AMC, Koramco, and Woori Investment & Securities. He is a graduate of Univ. of Illinois at Urbana-Champaign with Bachelor's degree in Architecture, Univ. Michigan Ann Arbor with Master's degree in Architecture, and Harvard University with Master's degree in Real Estate Development & Finance.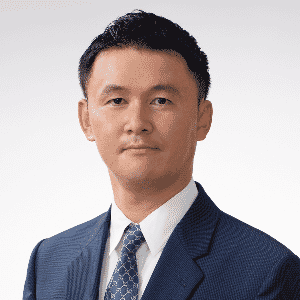 Head of Logistics - JapanCBRE Global Investors-US
Japan

Co-Founder & CEOGoodStorage
Brazil
Thiago Cordeiro started his career in the financial market at Morgan Stanley and later worked at Credit Suisse Hedging Griffo. In 2003, he began to dedicate himself to the real estate investment and development industry. In 2013, he chose to become an entrepreneur, combining the experiences acquired as an investor and real estate development manager. After working with several asset classes, he chose the self storage segment, an activity less known in Brazil and promising according to his vision. He then founded GoodStorage in association with 2 Private Equity funds. With only 5 years of operation, GoodStorage is the leader in the segment in São Paulo, currently, with 13 units in operation and another 10 under development.

Head of Investment and Portfolio ManagementMileway
Netherlands
Mr Ten Bokum is Head of Investment and Portfolio Management at Mileway where he is responsible for over 1,000 last-mile logistics properties across 10 major European economies. He has 18 years' experience in real estate, with more than a decade in the logistics sector. Prior to joining Mileway in October 2019, Thomas worked at Prologis for 11 years in a number of roles, most recently as Senior Vice President, Head of Operations Europe, where he oversaw the company's asset management in 12 countries. Before this Thomas worked as an investment analyst and asset manager at Sweco Capital Consultants.

Founder President & CEOSMARTCAP
USA
CEO & Co-Founder of SMARTCAP, Inc. SMARTCAP is a well-established, vertically integrated, commercial real estate acquisitions and development company with a strong reputation in the industry and a diverse portfolio of business operations. SMARTCAP's primary focus is office and industrial acquisitions, as well as development in the Northwest. SMARTCAP was created to change the narrative in commercial real estate investing. We put our investors first and provide an open, honest, and transparent real estate investment platform. Our mission is to build wealth hand-in-hand with our investors!

Managing Director & Co-Head - InvestmentCottonwood Group
USA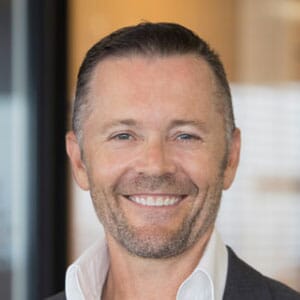 Managing Director & Co-CEOLogos Group
Singapore
With a property industry career spanning over two and a half decades including ten years as the cofounder and managing director of LOGOS, I've has successfully helped deliver $4.5 billion in transaction value. Prior to joining LOGOS, as the Regional Director with LaSalle Investment Management, I was responsible for Industrial real estate investment in China and the Asia Pacific where I negotiated Joint Ventures, Development Management, Asset Management and Sale and Purchase Agreements.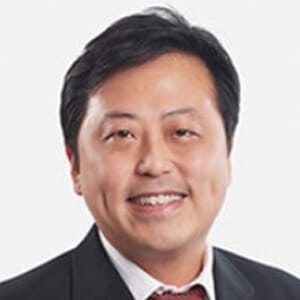 CEO & Managing DirectorElite Partners Capital
Singapore
One of the founding shareholders of Elite Partners Group, Victor is responsible for the overall management and strategy of the group as well as investment and asset management activities of various Funds under management. Mr Song has 15 yrs of experience across the entire real estate investment value chain, from leasing, asset management and advisory, and build-to-suit activities to acquisitions, investment and divestment. Mr Song graduated from the Royal Melbourne Institute of Technology with a Bachelor of Business (Business Administration). He has also obtained a Certificate of Real Estate Valuation from the International Management Academy and a Certificate of Real Estate Investment Finance from the Asia Pacific Real Estate Association.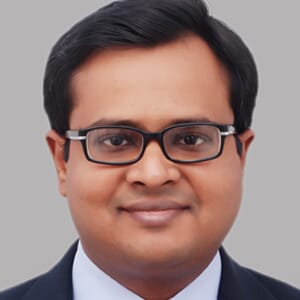 Managing Director and Country HeadMorgan Stanley
India
Vineet joined Morgan Stanley in Aug'2007. Vineet relocated to India in June 2011 after spending a no. of years with MSRE in New York. - Vineet has experience underwriting transactions in opportunistic and core real estate and restructuring legacy deals. - Prior to joining MSRE, Vineet worked at Deloitte Consulting in the Strategy and Operations Practice helping Fortune 500 companies restructure and grow. - Vineet has an M.B.A. from the University of Chicago and a Bachelors degree in Economics from Miami University.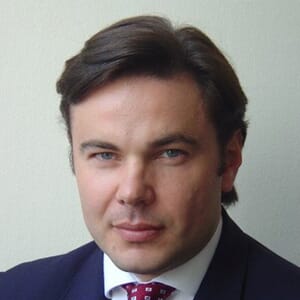 CEO & FounderApeiron Capital Limited
United Kingdom
Vojkan Brankovic is the Founder and CEO of Apeiron; he oversees investment strategies and transactional management, product and business development and investor relations with an extensive international network of institutional investors. Vojkan has more than 25 years of global investment management experience, combining strategic senior real estate executive roles with extensive experience and a clear understanding of real estate fundamentals such as acquisition, financing, development, fund management and senior institutional investor management. Vojkan is a member of the British Property Federation Committee, IPF and ULI.
GRI Senior Representative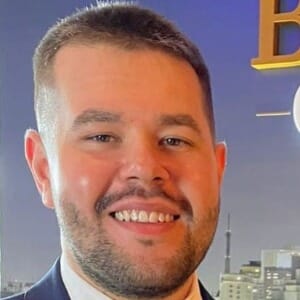 Ludwig
Production Manager, Real Estate Southern EuropeGRI Club
International Relations and Affairs Analyst and Economist at Faculdades de Campinas (FACAMP). Study abroad in France and Bachelor of Business Administration (BBA Program) at ICN Business School. Currently, Production Manager, Real Estate Southern Europe, Global Tech & Innovation at GRI Club. I'm an experienced conference/event producer with +4 years of experience in the real estate industry, producing local and global private gatherings for leading real estate players and companies. Responsible for the whole cycle of production activities, including project management, market research, program and business development, for online and face-to-face meetings. Brief work with commercial team and customer relationship.
+55 19 99281-2795
+55 19 3203-0645

Snapshots of Q1/2022 and Charting the Future
This eMeeting is exclusive
for Premium members
This event is exclusive for GRI members.