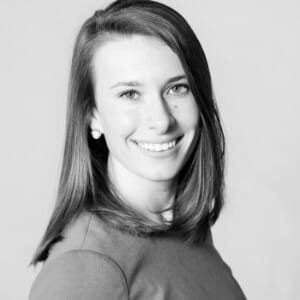 Founder & Managing PartnerTitan Capital Investment Partners
USA
Amy is a Managing Partner of Titan Capital. The firm partners with institutional investors, family offices and high net worth individuals in a variety of commercial real estate transactions in the U.S. With a primary focus in multifamily residential real estate, the firm partakes in opportunistic transactions across many sectors. Titan acquires, develops and operates the highest quality assets with our partners.

CEOSPI Capital
United Kingdom
Chief Executive Officer of SPI Capital, an algorithm-driven property asset manager that creates hands-free residential portfolios for private investors. Anna was named one of Bisnow's 'Women Leading Real Estate', and published Amazon Best Seller, Strategic Property Investing on how investors can navigate the current, complex property market. She previously developed the strategy and built the seed portfolio for a HNWI-backed fund targeting a £100m+ housing portfolio, and was involved with c. £2bn+ transactions as a Strategist at Deloitte and studied real estate at Cambridge. Anna is a TedX speaker, hosts a leading property podcast and is regularly featured in leading publications including the Financial Times, BBC and The Daily Telegraph.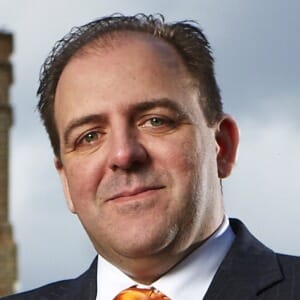 Managing DirectorYugo
United Kingdom

Investment DirectorApache Capital Partners
United Kingdom
Ashley is Investment Director at Apache Capital, an investment manager focused on living real estate, with a proven track record of creating value through investing, developing, and operating its £4.1bn of assets under management. Apache is a leader in UK BTR across its multifamily and single-family platforms with some of the leading, global institutional investors. Our mission is to improve people's lives by partnering with institutional investors to build beautiful homes and sustainable communities that push the boundaries for design and service.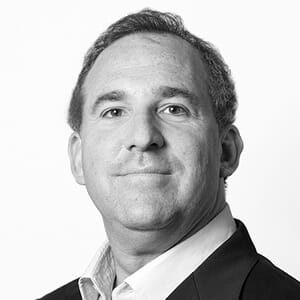 Head of Direct TransactionsActivum SG UK Advisors Limited
Canada
Brian Betel is Head of Direct Assets at Activum SG and founding partner of Spanish homebuilding ASG Homes. Prior to Activum SG Brian was a Managing Director at Cerberus Capital Management. In a 14 year career at Cerberus, Brian helped to open and run advisory offices in Mexico and Spain in addition to advising on investments in Canada, the UK and Germany. Prior to Cerberus Brian worked at Citibank in Mexico City and the Bank of Mexico, the central bank, selling the REO portfolios of their bad bank. Brian is also a founding partner of Tech-Stone Developments, a Spanish hotel development company.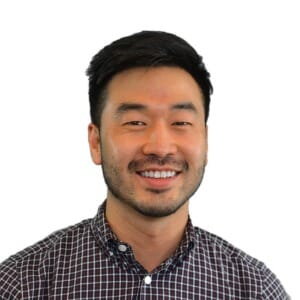 SVP, Director of Product + InnovationLendlease
USA
SVP and Director of Product and Strategy at Google Development Ventures (GDV), within Lendlease. Google Development Ventures is a partnership between Lendlease and Google to plan, develop, and manage four mixed-use districts in Silicon Valley, including 15,000 residential units. As GDV's lead for residential product strategy, my goal is to ensure the apartments meet the needs of tomorrow's renter, in terms of design, operations, technology, and mobility.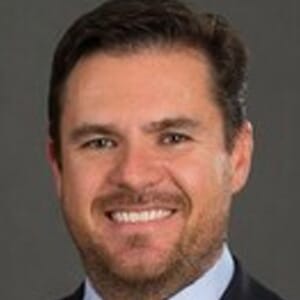 Senior DirectorNuveen Real Estate
USA
Over 20 years of experience in real estate development, investment and asset management in the US and Latin America. I currently work as the Housing sector lead at Nuveen for co-living and flex term rental strategies which includes evaluating prop-tech strategies in the housing industry with innovative operators as well as new investments in op-co and prop-co companies. Lead for acquisitions and asset management for Nuveen's housing investments in Florida. Our portfolio includes approximately 31 properties - 9,700 units of student, conventional and income restricted apartments. Currently evaluating value-add, core plus and core apartment acquisitions in Florida as well as joint venture opportunities for ground up development on multifamily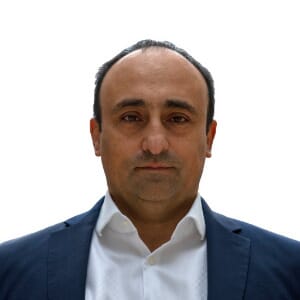 Country ManagerLayetana Developments Polska
Poland
20+ year professional experience in Real Estate in Poland, with special focus on residential. Over 22 projects executed and ca. 4.000 flats sold. 15+ year cooperation with Spanish Real Estate firms. Previously, 8 year experience in VC / PE with special focus on Real Estate, both residential and commercial. Graduate of Warsaw School of Economics – Masters Degree, followed by Executive MBA from WUT Business School

Founding Partner & CEOJFL Realty
Brazil
Carolina has solid experience in corporate finance with passages in several banks and multinationals such as Alcoa, Citibank and Braskem, and made her debut in the real estate market in 2006. From 2007 to 2011 she participated in the IPO movement of the industry as VP of strategic planning and Investor Relations of both Rossi and Brookfield. Carolina joined Brasil Plural in 2011 as a IB partner responsible for the Real Estate area at the bank. Currently, is founding partner of JFL Realty.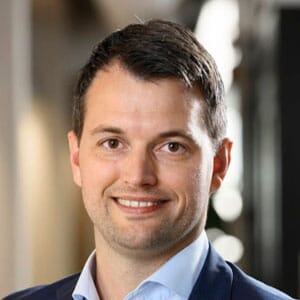 Co-CIOHeimstaden AB
Denmark
Christian joined Heimstaden in 2019 as CIO. Alongside building a solid group investment platform, his focus has been on expanding the Heimstaden business into new markets. By the identification of potential value creation through extensive macro analyses as well as active focus on every single asset aspect from market trends to ESG and customer satisfaction, his aspiration is to create a best-in-class investment & asset management platform to accommodate the ambitious growth visions of the Group. Prior to that, he was a partner specialised in capital markets at Sadolin & Albæk; a Danish commercial broker & real estate advisor which in 2018 was acquired by Colliers International. Holds a MSc in Economics from the University of Copenhagen.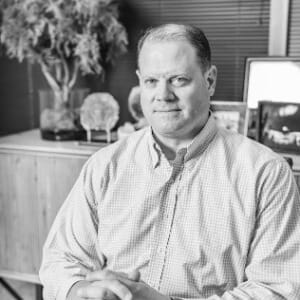 PartnerMadera Residential
USA
Dave is a pillar in industry circles, having served in leadership roles for the National Apartment Association and as the past-President of the Texas Apartment Association. Under Dave's visionary leadership, Madera Residential is a solidly innovative technology firm operating in the multifamily space. While continuing to manage a large portfolio, his team is now developing disruptive software, hardware, and communications solutions to increase profitability and create happier healthier communities.

PartnerRenger Investment Management
Sweden
David has over 20 years' experience from the Nordic real estate industry, starting his career in the early 2000´s at SEB´s investment banking division Enskilda Securities (today SEB Enskilda) and the Nordic investment bank ABG Sundal Collier. David was heading transactions for the Nordic fund manager Genesta Property Nordic during the period 2008-2014. Since 2014, David has been running RIM in its present form and has succesfully developed the business to its present format. Over the past years David has been working together with Nordic and international real estate investors in the execution of real estate strategies. RIM has transacted about 400 MEUR of real estate across the Nordics the past few years and has AUM of about 300 MEUR.

Managing DirectorRisanamento
Italy
Since 2009 he is Managing Director of Risanamento S.p.A, a property and development Company listed on the Milan Stock Exchange, with at present €1 billion of Assets Under Management and CEO of all the subsidiaries of the Group. As CEO of the subsidiaries, he sold in the last years assets for € 3.0 billion: Paris properties'portfolio for €1,5 billion, a prestigious building in New York for €0,3 billion and other Italian assets for €1,2 billion. He is the CEO of Milano Santa Giulia Spa, owner of Milano Santa Giulia mixed-use Development Project in Milan, 250,000 sqm already built and 400,000 sqm to be built - more than 50 per cent will be residential. Previously, he has been Head of the Real Estate Development by IPI.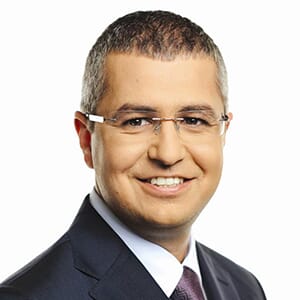 Head of Development GermanyAXA IM Alts
Germany
Filipe, who is based in Frankfurt, brings 15 years of experience in real estate development, investment management and design. He will be responsible for leading AXA IM Alts' development activity across Germany, as well as further expanding the business and strengthening AXA IM Alts' network of partners. Prior to joining AXA IM Alts, Filipe spent nearly five years at MPC Capital, where he held various senior roles including Head of Acquisitions and Development for Micro-Living and Real Estate Investment Director. He also previously held the role of Acquisitions & Development Manager at DC Developments.

Investment DirectorPaladin Realty Partners
Costa Rica
Mr. Quesada is responsible for Paladin's investments in Central America. He has over two decades of experience managing large mixed-used development projects and luxury branded hospitality projects in Central America, the Caribbean and Mexico. Some of the projects recently developed under his leadership include the Landmark Guadalajara, Town Square Metepec, the Four Seasons Caye Chapel, Belize, the Ritz Carlton, Mexico City, the Montage los Cabos, Mexico. Previously he was involved with the development of the Four Seasons Tropicalia, Samana Bay, Dominican Republic, the Four Seasons La Reunion, Guatemala, the Hyatt Andaz Papagayo, Costa Rica, and the Hyatt Place Pinares, Costa Rica, among others.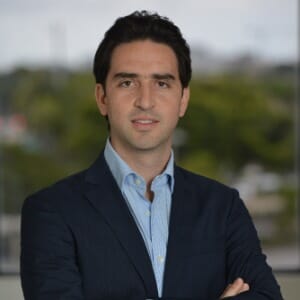 Managing PartnerGalium Capital
USA
Jacques is the Founder and Managing Partner of Galium Capital, where he actively manages over $600M of real estate properties in select US markets. Based in Miami, FL, Galium invests primarily in multifamily and office properties in the Southeast of the United States. Prior to Galium, Jacques spent seven years in The Boston Consulting Group, one of the top global strategy consulting firms. Jacques holds an MBA from Harvard Business School, and a BA in Finance from ITESM.


PresidentJavelin 19 Investments
USA
Jill Homan is President of Javelin 19 Investments, a Washington, DC-based real estate investment, development, and advisory firm and a leader in the new Opportunity Zone ("OZ") area. Ms. Homan has more than fifteen years' experience in real estate acquisitions, dispositions, development, financing, asset management and leasing totaling almost $500 million in total capitalization. Ms. Homan previously worked as vice president for Perseus Realty, where she was responsible for acquisitions, underwriting, assisting in the capitalization of ongoing projects, and managing due diligence processes. Additionally, Ms. Homan assisted in the formation and structure of a discretionary GP investment partnership and managed its investor relations.

Founder & Managing PrincipalEBG Acquisitions
USA
Joseph is a multifamily investments specialist leading group acquisitions of over $30MM in real estate and providing asset management services to a portfolio of 505 units and growing. He has a B.S. in Information Systems Engineering and is also currently enrolled with Texas A&M MBA program. He began his real estate investing in 2005, when he purchased their first investment property in Israel. In 2007 he relocated to Plano, Texas and in early 2008 started his US real estate investment journey with the purchase of a duplex in Plano. Since then, his portfolio has grown and strengthened to equity positions in multiple single family properties.

Executive Vice President InvestmentsRealstar Group
United Kingdom
A Senior Vice President with 20 years' real estate experience in institutions such as NHP Plc, Blackstone and now Realstar Group LLP. Involved in the acquisition of €4 billion assets over Europe in both none core and core asset classes and successful disposal of €2.7 billion of Assets. Lead the asset management and property management of over €2 billion of Assets and developed over €1bl of assets throughout Europe in her career to date. Kate enjoys creating value by managing the business plan from start to finish to maximise profit at every stage.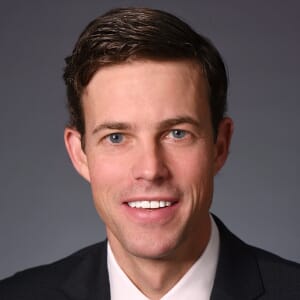 Managing DirectorLennar Multifamily Communities
USA
Kevin Harrell joined Lennar Multifamily Communities (LMC) in August 2019 as managing director, head of business development and investor relations. LMC is a wholly owned subsidiary of Lennar, the largest single-family home builder in the United States. Previously, Harrell worked in a similar capacity at Guggenheim Partners and GWL Realty Advisors.

Senior Investment ManagerCBRE Investment Management
Netherlands
Line is a Senior Director within the CBRE IM - Indirect team. Based in Amsterdam, she is responsible for performance, strategy, and investment decision making of European focused portfolios. Line is also a member of the investment team with a special focus on residential and alternative living sectors. She is responsible for sourcing, undertaking due diligence and executing new investment opportunities in the region, as well as investment monitoring and disposal.

CEO & Board DirectorI•RES
Ireland
Margaret is CEO and Board Director of IRES REIT, Ireland's leading private rental residential owner and operator with €1.5bn of assets. She is Chair of the Dublin City University Business School Advisory Board and is a former Non-Executive Director of Dalata Hotel Group plc, Birmingham Airport, Dusseldorf and Hamburg Airports, HSBC Security Servicces Ireland DAC. She has over 20 years of C Level and board director leadership experience She is a Fellow of Chartered Accountants Ireland and Chartered Director of IoD UK.

Senior Managing Director, EuropeGreystar
United Kingdom
Mark Allnutt is a Senior Managing Director and leads Greystar's vertically integrated platform in Europe. He is responsible for overseeing investment, development and operations in seven markets – Austria, France, Germany, Ireland, Spain, The Netherlands and United Kingdom – working with the country leaders to grow Greystar's presence across the region in both multifamily and student housing.

Mark has a wealth of experience in the management of multidisciplinary teams to deliver successful residential ventures. Prior to joining Greystar in 2014, Mark was Group Executive Commercial Director of Thames Valley Housing (TVH) and a founding director of Fizzy Living, the sovereign wealth fund-backed multifamily subsidiary of TVH.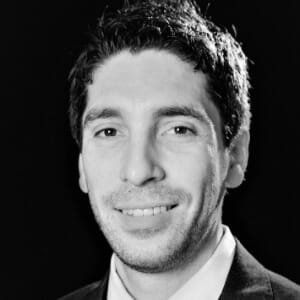 SVP, Capital MarketsThe John Buck Company
USA
Matthew directs JBC's capital markets efforts, with a focus on structuring and sourcing equity for JBC's direct and commingled investment vehicles. Prior to JBC, Matthew practiced law at Skadden, Arps, Slate, Meagher & Flom, where he focused on large complex real estate transactions for institutional investors.

Head of Residential DevelopmentCordia Management
Poland
Head of Residential Development of Cordia Poland, branch of Cordia International – part of the international Futureal Group based in Hungary, one of ten biggest development and investment groups in Central Europe. Cordia is active in Hungary and Romania, and since 2014 also in Poland. It consequently develops its portfolio of projects completed and in progress. In 2020 Cordia acquired a majority stake in Polnord S.A., a Polish development company. In April 2020, Michał Melaniuk has been entrusted with the function of the President of the Management Board at Polnord. In July 2020 r. he has also been appointed President of the Polish-Hungarian Chamber of Commerce, with Cordia being a founder member.

PartnerKeystone Investment Management
Denmark
Morten Schultz is founding partner of Keystone Investment Management that works with investment and asset management for international investors. Morten has worked in the real estate sector for 20 years as advisor and operating partner for a long range of international investors and been involved transactions throughout the Nordics. He has been part of developing +275,000 sq m of residential, +100,000 sq m of office space and headed transactions in the Nordics of +2.5 bn EUR.

Co-Founder & Managing DirectorAmro Real Estate Partners
United Kingdom
Raj is Co-Founder and Managing Director of Amro Real Estate Partners, a successful real estate investment firm specialising in the purpose built student housing and multifamily residential sectors with a track record of £350M GDV of schemes completed and under development in the UK and Europe. He graduated with a 1st class degree in Economics from the London School of Economics and holds a Masters Degree in Finance from Cambridge University. Raj began his career as a strategy consultant and has been a real estate investor for over twenty years.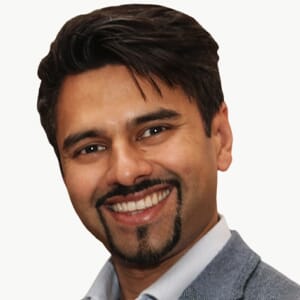 CEORespublica
United Kingdom
Ravi is CEO and founder of Respublica. Respublica is a vertically integrated developer and operator of hybrid BTR and Co Living assets that deliver member's convenience, value, and community at scale. They have 1000 apartments in development with a plan to grow to 10,000 over the next decade.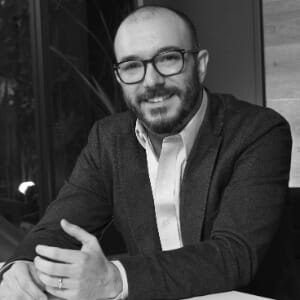 Co-Founder and CEO for Latin AmericaHasta Capital
Mexico
Rodrigo is Co-Founder and Chief Operating Officer of HASTA Capital. Prior to founding HASTA, Rodrigo was Managing Director for Greystar Real Estate Partners in Latin America, where he was responsible for all of Greystar's business activities in the region, including the company's Investment, Development, and Property Management divisions. Rodrigo graduated Magna Cum Laude with a Bachelor of Civil Engineering from The Cooper Union in New York and received an MBA with Distinction from the Harvard Business School. Rodrigo is a Founding Member of the Board of Directors of the Asociacion de Vivienda en Renta, A.C. (AVER), and a member of the National Multifamily Housing Council (NMHC).

Chief Executive Officer & FounderParadyme Funding
USA
A rising star in the world of California real estate, Ryan has literally done it all—from brokering a billion dollars in mortgage transactions to engineering and helming large scale construction projects. He was ranked a Top Producer in the country for five years and was the #1 Top Originator in California for four. But Ryan saw a different path moving forward and consequently decided that the country was ready for a brand new CRE investing mindset.

Co-Founder & Managing PartnerMarketSpace Capital
USA
Entrepreneur with extensive experience working in Energy, Technology, and Commercial Real Estate. I am passionate about building wealth, forming new relationships, continuing education and helping others achieve their goals.

Executive Vice President & COOLloyd Jones
USA
As the leader of Lloyd Jones Senior Living, Tod Petty draws upon his development and operations skills honed over a 30-year career within the senior housing industry. His experience encompasses all levels of senior housing from independent living through assisted living, memory care, and skilled nursing.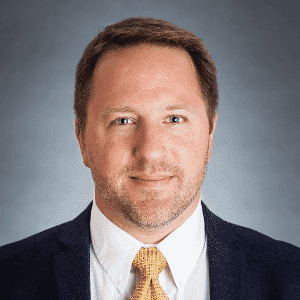 Senior Managing Director, South AmericaGreystar
USA
Thomas Livelli, Managing Director, Chile with Greystar Real Estate Partners ("Greystar"), manages multifamily (for-rent residential) real estate investment and development initiatives for Greystar in Chile and is spearheading the firm's continued growth in the region. Prior to this role, Mr. Livelli was Senior Vice President with Boston Andes Capital, a private equity real estate firm with offices in Boston, Bogotá, and Buenos Aires. Previously, as a Director of Clark Realty Capital, Mr. Livelli was responsible for the financing and development of large scale mixed-use and residential communities with an emphasis on affordable housing in Central America, where he worked closely with the Overseas Private Investment Corporation, a federal a

Head of Europe/UKLincoln Property Company
United Kingdom
Mr. Troy Javaher is currently Managing Director of UK/European operations for Lincoln Property Company (LPC). Lincoln Property Company was founded in Dallas in 1965 and has developed more than 14 million square meters of commercial projects and 220,000 multifamily units at a total cost of over $30 billion. Troy has a Master's degree in Real Estate from Columbia University in New York.

Executive MD, Investment ManagementGreystar
United Kingdom
Wes Fuller is an Executive Managing Director for Greystar and leads the company's Investment Management business, including Fund Management, Portfolio and Asset Management, and the Greystar Investor Relations team. Wes serves as a member of the Greystar Investment Committee and Executive Committee. He is a member of the Pension Real Estate Association, the National Multifamily Housing Association, the Association of Foreign Investors in Real Estate, and the Urban Land Institute. Wes received his bachelor's degree from Furman University in Biology and an MBA from the University of North Carolina's Kenan-Flagler Business School in Real Estate Finance.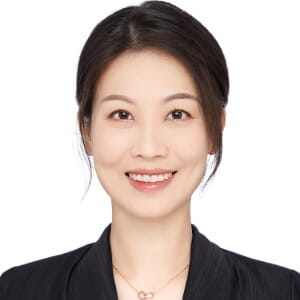 Investment ManagementChina Resources Land Limited
China

If you would like to become part of this committee
Tell us about you
Please describe below how you would like to get involved in the Committee and we will get back to you shortly.
Successful registration
GRI Senior Representative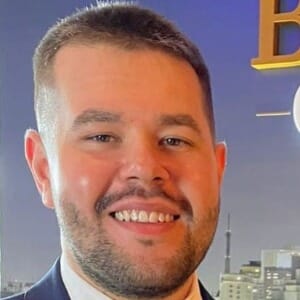 Ludwig
Production Manager, Real Estate Southern EuropeGRI Club
International Relations and Affairs Analyst and Economist at Faculdades de Campinas (FACAMP). Study abroad in France and Bachelor of Business Administration (BBA Program) at ICN Business School. Currently, Production Manager, Real Estate Southern Europe, Global Tech & Innovation at GRI Club. I'm an experienced conference/event producer with +4 years of experience in the real estate industry, producing local and global private gatherings for leading real estate players and companies. Responsible for the whole cycle of production activities, including project management, market research, program and business development, for online and face-to-face meetings. Brief work with commercial team and customer relationship.
+55 19 99281-2795
+55 19 3203-0645

The resilient multi-family housing market – 2022 Global Outlook

Multifamily Innovative Construction Techniques – Here to stay?
This eMeeting is exclusive
for Premium members
This event is exclusive for GRI members.