GRI Light Industrial & Logistics
Europe eSummit 2021
Identify new equity partners, debate transactions, resilient portfolio strategies, pricing and upcoming trends
Submit your interest (Non-members)
* Required fields
Our team will get in touch with you soon to confirm your participation
196 people are attending
Credit: Maxxyustas / Envato Elements
EVENT MANAGER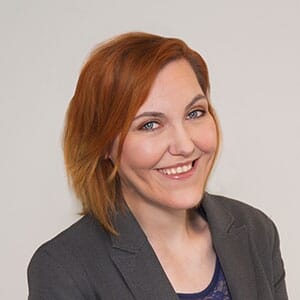 Kirsty Stevens
Kirsty Stevens
Global Head, Content & Production | Senior Director, UK Accounts
GRI Club
0787150599
12 years experience within conference production in infrastructure, tax, finance and real estate. Previously working with RICS for four years helping drive the global CPD rollout. I have been with GRI Club for over 4 years, from Sales Director, UK Markets Director, Content Director and now as Global Head of Content with Sales Specialty within our Europe and USA markets. Ask me about our European events,asset class specialisms and connecting wtih investors globally. BA Hons in Philosophy from Kings College London, hobbies include Rugby, Theatre Production and Time Out Tastemaker.
With transactions never better for Light Industrial & Logistics real estate and tenant demand growing, it seems the once ugly duckling is every investor's favourite swan. Yet, with yields becoming tighter and tighter, Brexit and Coronavirus disrupting global supply chains, what are the best strategies to advance new partnerships and find value in these asset classes?

Join the global GRIClub Platform to discuss such challenges and opportunities through candid peer to peer discussions. Navigate the current challenges presented by demand, purchasing and future trends.
Networking & Interactive Format
Our discussion co-chairs kick off the knowledge exchange. After that, you can join is as much or as little as you like; peer-to-peer, capital to product, and behind closed doors.
Plan your business meetings and network with the eSummit participants
Private, candid discussions designed to foster dealflow and interaction; not just the listed co-chairs, but everyone in the room
Arrange a video call, or check who's online right now (green highlighted headshot) to message instantly
Follow our matchmaking suggestions, with AI generated business leads based on your inputted preferences
Some participants from the past edition
20th April | 10:00 - 11:30
Europe Logistics & Light Industrial
Continued upswing, any black swans?
- Welcome Address & Key Trends Analysis: Survey questions and audience voting followed by feedback and analysis from the fireside chat hosts
- Opening Flash Data Presentation with Q&A
- Fireside Chat: Intimate and frank conversation with our discussion hosts
COVID Impacts on Supply Chains & Turning Nearshoring into Diversified Opportunities
E-Commerce - Demand on light industrial and logistics, follow the occupational markets - where are the new bright spots?
What does 2021 have in store for Europe?
Destination last mile! Investment reality vs trends
Strategy Battle! Core, Core+, Value Add or Spec?
Rise of JV's - How to compete for capital and equity?
20th April | 14:00 - 15:15
Equity & Capital
Tighter and tighter or 'spec' marks the spot?
Supply & Land Scarcity - How to find value in stock?
Raising Capital For Spec Dev & BTS - Institutional appetite, debt & JVs
Raising (Institutional) Capital - Where are capital streams coming from?
Asset Types - Last Mile, Bog Boxes & Light Industrial; what's the investors' darling?
Dry Powder - Plenty of money but nowhere to spend?
Yields - Still competitive or overpriced?
21st April | 08:30 - 09:30
France
Core Logistics vs Light Industrial Sub Sectors, where will the money go?
Location strategy - What's best to optimise logistics blueprint?
Paris Slowdown - Why are big ticket light industrial deals slow off mark?
Speculative Supply Increase - Which logistics products suit and where?
Letting Transactions - What's up, what's down?
*Smaller groups, designed for networking and connecting inbound capital with local markets.
21st April | 08:30 - 09:30
CEE Market Transparency
Rents, underwriting & where to invest?
Incoming Supply - Nearshoring boom or oversupplied playing field?
Financing - Struggle or success?
Which regions at what prices?
Rental Growth - Underwriting investor confidence?
Big Boxes vs City Light Industrial - What asset types will be the way to go?
*Smaller groups, designed for networking and connecting inbound capital with local markets.
21st April | 10:00 - 11:15
E-Commerce & Europe Expansion
Location, location vs product availability
Repositioning Retail - Long term growth or short fix?
Smart Investments - Follow the rent return fundamentals
E commerce penetration creating demand across Europe - What opportunities to buy, sell?
Product pricing vs availability and locations
Strategies in saturated markets? UK, France, Germany, Netherlands?
Spain, Italy, Czech & Portugal hidden gems?
21st April | 14:00 - 15:00
Germany Urban Supply
Land scarcity, on-shoring & yield compression a perfect storm?
Manufacturing Output & Investment Appetite - Out of crisis faster or more troubles ahead?
Land Scarcity & Yield Compression - Oversupply concerns or still room to grow?
How to handle yield compression? Expenses being driven down by German capital or still overpriced?
Urban Logistics and Super Light Industrial Deals - Mainstream or niche opportunities?
*Smaller groups, designed for networking and connecting inbound capital with local markets.
21st April | 14:00 - 15:00
UK
Buying boom, what's working and where?
eCommerce Saturation, Nearshoring & Supply Chain Challenges
London Deals - Pros & Cons
Strategic Locations - Which sub sectors strong and where?
Repurposing Distressed Retail - Quick fix for logistics boom, or long term yielding?
*Smaller groups, designed for networking and connecting inbound capital with local markets.
21st April | 15:15 - 16:15
Netherlands  Yields
Expenses being driven down by domestic capital or still overpriced?
Is further yield compression  overhyped?
Eco-Friendly Last Mile - How much is ESG impacting investor/developer appetite?
Pricing - Will the upwards pressure in secondary locations continue?
Rotterdam vs Amsterdam - Which occupational market demands are steering Grade A Industrial Stock?
Brexit Opportunities - Chance to reposition supply chains in favour for Netherland's market?
*Smaller groups, designed for networking and connecting inbound capital with local markets.
21st April | 15:15 - 16:15
Spain, Portugal & Italy
Value add vs new developments, what are the best entry strategies? 
Strategic Locations - Last Mile Light Industrial vs Large scale sites facilitating Western EU
Finding Value - Countries evenly matched or some more resilient?
Cold Storage, Food, Pharma, E-Commerce and Auto - What occupational demand drivers are fuelling products and pricing?
Capital Allocations - Challenges and opportunities
*Smaller groups, designed for networking and connecting inbound capital with local markets.
22nd April | 10:00 - 11:15
Occupational Market Shifts
How is the changing landscape permanently reshaping demand?
Customer Expectations - Innovation, Sustainability & Location
Unique customer solutions - How might BTS help improve operational and supply chain efficiency?
Last Touch® Logistics - Trend acceleration driven by changing consumer behaviors, but does demand justify the cost?
Urban Logistics, A Competitive Advantage – Rents, barriers and necessities
Highly Specialized Customer Needs - How wide is capital interest across logistics sub sectors like, light industrial, multi-level, cold-chain etc?
Supply Chain Resilience - Bracing for future disruptions, what do customers tell us today and what trends are shaping; stock buffering, nearshoring and structural change?
22nd April | 14:00 - 15:15
Futureproofing Through ESG 
Making modern urban life sustainable through the coming decades
 
Accommodating the Needs of Different Stakeholders
What Impacts Might e-Commerce Growth Have on Sustainability?
Understanding Labour Challenges & the Role of Investors
Location & Asset Evolution - Assessing the potentials of commercialising ESG
Long Term Benefits in Portfolio & Customer Retention
Agenda
Monday, November 29th
2021
Close
See complete schedule
09:00am - 10:00am
Some participants from the past edition
Become a Sponsor
Contact our team and check the sponsorship and exposure opportunities according to the strategy of your company.
Confirmed Participants
Plan your
business meetings
and
network
with the
eSummit participants
. Arrange a
video call
, or check who's online right (green highlight) now to message instantly.
Premium Members only
,
inquire here for an upgrade
.