Une série de discussions pour les décisionnaires du marché immobilier français
Credit: Dave Z / Shutterstock
EVENT MANAGERS

Directrice Relations ClientsGRI Club
France
Professional with extensive experience in multinational and global companies from the automotive industry and high-end commercial kitchen equipment sector, working in business development and distributor network management. Focused on achieving excellence in both sales and customer satisfaction.. Comunictes in French, English, Italien and Portuguese.

Cintia
GRI Club France DirectorGRI Club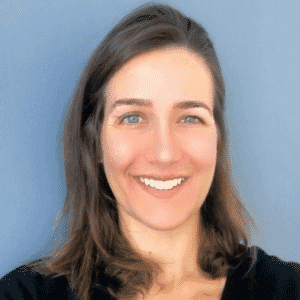 Maria
Portfolio DirectorGRI Club
Sales, Marketing and Business Strategy executive with 10 years of experience in large companies in the Media & Entertainment Market. Strategic business vision focused on customer experience, increasing the product efficiency and performance. Strong relationship skills and customer loyalty, always seeking to revenue increase and budget optimization.
À PROPOS DU FRANCE GRI 2024
France GRI est un événement destiné aux investisseurs, aux asset managers, aux promoteurs, aux prêteurs et aux autres dirigeants du secteur immobilier français. Il s'agit d'une réunion annuelle organisée autour de tables rondes et de sessions de networking transactionnelles, conçues pour faciliter les échanges d'affaires entre décisionnaires.

Grâce à un format unique de discussions collégiales, co-animées par des experts et des professionnels, le France GRI aborde notamment des aspects liés au financement, à l'investissement, et aux réglementations qui impactent le marché immobilier.

Chaque année, le France GRI accueille environ 150 participants, dont la moitié est composée des membres du GRI Club. Les non-membres peuvent y participer, par l'achat d'un ticket
Le format de discussion permet à tous les participants d'invervenir
Connaissance approfondie du secteur
Financement

Investissement

Tendances par typologie d'actifs

Réglementations locales et européennes
ESG et innovations


Quelques participants des éditions précédentes
Devenir Sponsor
Contactez notre équipe et découvrez les modalités de sponsoring et de visibilité en fonction de la stratégie de votre entreprise.
Opportunités de sponsorship
Include your information below to apply for sponsorship opportunities
Successful registration

Warsaw | Poland
With the largest commercial real estate team in Europe and one of the biggest worldwide, CMS is well positioned to help investors, funders, developers, landlords and occupiers navigate all aspects of the real estate market and maximise their assets. Whatever the size and scope of your project or deal, with almost 800 real estate lawyers in 42 countries we have the resources to meet your needs quickly and efficiently, offering expert advice. We have been active in real estate in our markets for decades, so we understand the culture, the economic context, the local legal context and the history.
This event is exclusive for GRI members.