The largest capital and equity marketplace for senior real estate players
Credit: Kiev.Victor / Shutterstock
Europe GRI is a get-together of senior investors, lenders and developers active in the European real estate market.
Much like a conversation in your own living room, the discussion format enables you to interact and engage. Quickly find the right partners for your business, build high value relationships, and continue the conversation afterwards.

Get to know our exclusive format
Past Editions' Keynote Speakers
Ed Parsons, Geospatial Technologist
Nathalie Palladitcheff, President & CEO
Laurent Clavel, Head of Research
Discussions will touch on
Finance &
Investment
Leading Real Estate Investors, Fund Managers, Lenders, Asset Owners, Developers
Real estate investors are gearing up to continue where they left off pre-pandemic. However, between supply chain disruptions, unrest and geopolitical tensions, questions arise.
ESG
Leading investors, Heads of ESG, Developers, Lenders, Asset Owners
Looking at the whole value chain, the ESG stream will have a closer look at climate and transitional risks, impacts on returns, measuring outcomes, as well as new developments and the embodied carbon elephant in the room.
Tech
CTOs, CIOs, Heads of Innovation, Data, Digital Transformation
With growing investments in private real estate tech companies and new market expectations for 2022, what does the future hold for innovation in Real Estate?
Asset Classes
Leading Investors, Asset Owners, Developers, Lenders, Operators
We will have a closer look at each asset class to understand where current opportunities lie, rental values and costs are behaving, as well as where future demand and trends are headed.
Country Specific
CEOs, Heads of RE, Managing Partners
Whether you are a domestic or inbound yield hunter, country-specific market discussions will take place in order to match capital to product, understand barriers to entry on a local level and meet the key movers and shakers.
Participants from last edition
LP Appetite | Investment Cycle | State of Europe | Cross Border Investments | Opportunistic Yields | Dry Powder | Fundraising | Debt Funds | Senior Debt | Alternative Finance
Safeguarding Portfolios | Measuring Outcomes | Capital Allocation Strategies | Measuring Embodied Carbon | Regulations
Life-Cycle, Maturity & Markets | Portfolio Management | Building and Diversifying Innovative Portfolios | Space & Digital Transformation | AI and Big Data Analytics | CRE & Living Innovative Portfolio Building | Financial Results | Future Challenges
Office Investments | Offices Demand/Rental Growth | Retail | Hotels | Alternative Commercial | Core Logistics Yields | Last Mile Assets | Logistics & Light Industrial Growth | Operational Residential | Affordable Housing | Multifamily & SFR Rental Growth | Fundraising for BTR
UK Buyers | CEE Rental Growth | Italy | Spain | Portugal Deals | Germany | Nordics Investment Landscape | Netherlands' Urban Growth Puzzle
"I've been so impressed by the caliber of participants who show up, it really is representative of top-level decision-makers. I think the networking has been fantastic. I really love the way that the day is organized with sessions intercourse by networking opportunities."
Rachel

Hodgdon
President & CEO
IWBI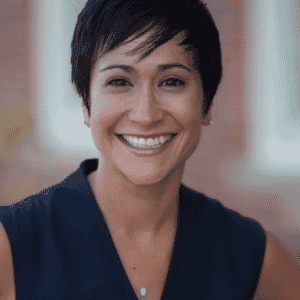 President & CEOIWBI
USA
Rachel joined the International WELL Building Institute (IWBI) in November 2016, bringing her broad sustainability expertise and her track record as a leading global advocate for green schools, movement building and social equity to IWBI's work to advance human health through better buildings, more vibrant communities and stronger organizations.  She was named president of IWBI in 2018 and CEO in November 2020.  With over 2.5 billion square feet of space registered, rated or certified in 97 countries, IWBI's evidence-based WELL offerings anchor an ecosystem of solutions that advance, measure and monitor real estate features that help people thrive.
"I can tell you that the return on investment on the membership is really high. The insights and the quality of networking you can achieve from this event is huge. I will keep on participating to GRI networking events and leverage this kind of partnership as much as possible."
Daniele

Russolillo
COO & Deputy CEO
Planet Smart City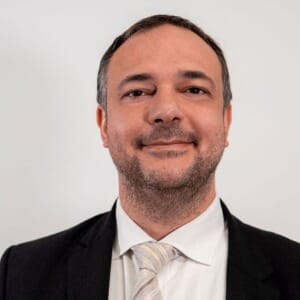 COO & Deputy CEOPlanet Smart City
United Kingdom
Daniele is an expert on energy and environmental services within smart urban environments, as well as on regulatory frameworks. He has over 16 years of experience managing projects in Europe, Africa and Asia and is a Senior Associate at the Institute for European Energy and Climate Policy Foundation.
"GRI is amazing because in one or two days you're able to probably make as many meetings as you are usually able to make in one or two months. It's a great place to discuss trends, to exchange ideas, to exchange opinions. What I like about it is that people are transparent, they are able to disagree on panels, which is, when you think about it, it doesn't happen often in other conferences.
Michael

Neuman
Vice president, investments, Europe
Ivanhoé Cambridge

Vice president, investments, EuropeIvanhoé Cambridge
France
After graduating from HEC Paris in 2008, Michael worked for 5 years at Unibail-Rodamco, in the office team. There, he held the position of senior investment and asset manager and was in charge of a ~1.5Bn€ portfolio in Paris and its region. Since 2014, Michael is Vice President, investments at Ivanhoé Cambridge Europe, and is responsible for sourcing and implementing investment activities in offices, retail, logistics and other classes of assets across major capital cities of Europe. Michael is also a member of the Royal Institution of Chartered Surveyors (RICS).
Become a Sponsor
Contact our team and check the sponsorship and exposure opportunities according to the strategy of your company.
Sponsorship opportunities
Successful registration
Summary of the last edition
By ESSEC Business School
This event is exclusive for GRI members.