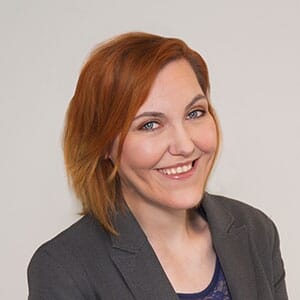 Kirsty Stevens
Kirsty Stevens
Partner
GRI Club
0787150599
12 years experience within conference production in infrastructure, tax, finance and real estate. Previously working with RICS for four years helping drive the global CPD rollout. I have been with GRI Club for over 4 years, from Sales Director, UK Markets Director, Content Director and now as Global Head of Content with Sales Specialty within our Europe and USA markets. Ask me about our European events,asset class specialisms and connecting wtih investors globally. BA Hons in Philosophy from Kings College London, hobbies include Rugby, Theatre Production and Time Out Tastemaker.

Rezwana
Project DirectorGRI Club
Rezwana is the Project Director at the GRI Club where she looks after the European market.
+44 7984 37 44 62
+44 20 7121 5060
What is a Club Meeting? How can I participate?
Our discussion co-chairs kick off the knowledge exchange. After that, you can join it as much as you like:
peer-to-peer, capital to product, and behind closed doors.

What is a Club Meeting
An in-person private meeting exclusive for Club Members. Spend time and participate in interactive discussions with the most senior players in the market.
Who can join
Senior investors, lenders, asset owners, and developers active in the real estate market. Exclusive event for members with a Bronze, Silver, Platinum, and Diamond level membership.

How to join
Click in "Join the event". If you're not a member yet, fill up the form for apply or upgrade your membership.
Meet our exclusive format.
GRI has no speakers, no presentations. Instead, you have a selection of closed-door discussions where everyone can participate.
Much like a conversation in your own living room, the dynamic environment allows you to engage with your peers in an informal and collegial setting.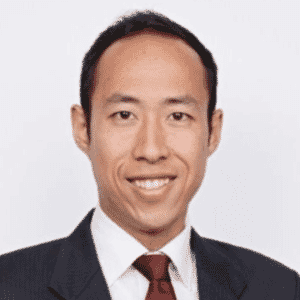 Head of AcquisitionsCrossbay
United Kingdom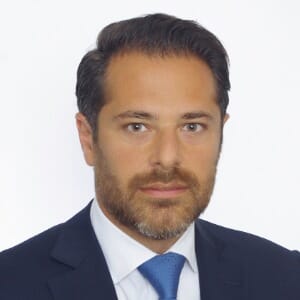 Chief Investment OfficerBrook Lane Capital
United Kingdom
Aziz Francis is CIO of Brook Lane Capital, an Investment and Asset Management platform focusing on real estate, credit and special situations with more than €700Μ of assets under management. Previously to Brook Lane Capital, Aziz was a partner at Spinnaker Capital in charge of European EM distressed and special situations. Aziz started his career at Morgan Stanley in the principal investments team in London. He studied at HEC in Paris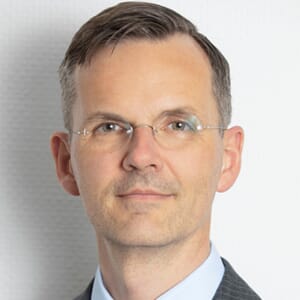 Managing PartnerLenwood Capital
Germany
Burkhard Schlickenrieder is Managing Partner of Lenwood Capital, a debt investment manager investing instititutional capital across the entire financing structure in mezzanine, junior and senior loans secured by real estate covering almost all asset classes. He has a backgroud in structured finance, investment banking and in the planning & construction business, with former positions as an architect and afterwards in the financial industry at Hypo Vereinsbank (HVB), Hypo Real Estate (HRE) and REFTA. Burkhard Schlickenrieder holds an MSc in Philosophy from the London School of Economics and Political Science (LSE) and a Diploma in Engineering/Architecture from Dortmund University.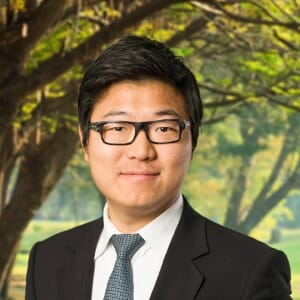 Head of EuropeJD Property
United Kingdom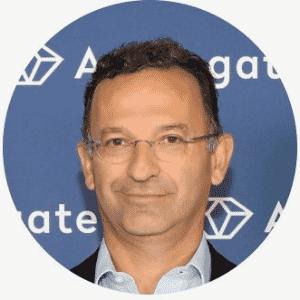 Founder & CEOAggregate Holdings
Luxembourg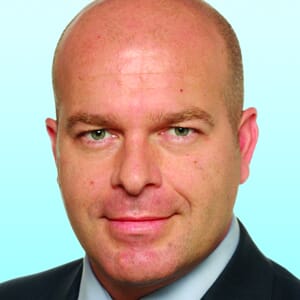 Head of Research, Global Capital Markets & EMEAColliers
United Kingdom
Damian has over 20 years of experience in the real estate industry living and working from various locations across EMEA including London, Dubai, Prague, Helsinki and Amsterdam. Damian is responsible for producing research for internal and external clients. His expertise helps to provide clients with global capital market trends and analysis, and connects them with strategic and actionable insights, such as the changing nature of global capital and the impact on global capital flows. Damian has produced numerous research papers and generated analysis of markets across all asset types - from residential to offices, retail to logistics and hotels to niche sectors such as life sciences, air cargo and data centres.

Managing DirectorRisanamento
Italy
Since 2009 he is Managing Director of Risanamento S.p.A, a property and development Company listed on the Milan Stock Exchange, with at present €1 billion of Assets Under Management and CEO of all the subsidiaries of the Group. As CEO of the subsidiaries, he sold in the last years assets for € 3.0 billion: Paris properties'portfolio for €1,5 billion, a prestigious building in New York for €0,3 billion and other Italian assets for €1,2 billion. He is the CEO of Milano Santa Giulia Spa, owner of Milano Santa Giulia mixed-use Development Project in Milan, 250,000 sqm already built and 400,000 sqm to be built - more than 50 per cent will be residential. Previously, he has been Head of the Real Estate Development by IPI.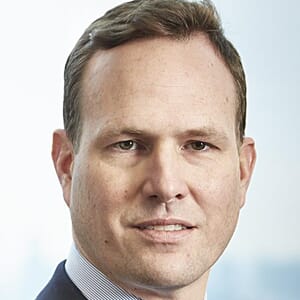 MD & Commercial RE Debt OriginationOaktree Capital
United Kingdom
Prior to joining Oaktree in 2019, Mr. Rich was a senior advisor to Oaktree's Real Estate group for three years. Before joining Oaktree, he was responsible for European Commercial Real Estate lending at Credit Suisse within the Asset Finance team, and served as a managing director for LNR Partners Europe. Mr. Rich began his career in commercial real estate with Goldman, Sachs & Co., before moving on to Deutsche Bank as a director and founding member of the European Commercial Real Estate Group..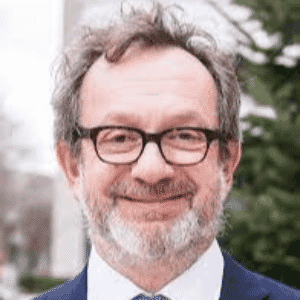 Founder - CEOSienna Real Estate Capital
France
Trained as a Civil Engineer, Didier Unglik is the Founder and Chairman of L'Etoile Properties and has over 30 years of experience in investment and development across Europe. L'Etoile Properties is an international property service provider established in Paris in 1990 and now maintains seven additional offices in London, Hamburg, Rotterdam, Madrid, Seoul, Singapore and Luxembourg.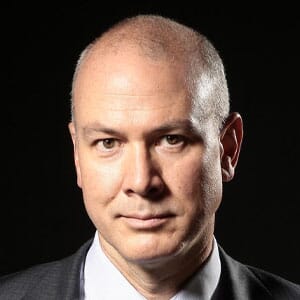 FounderShibui Capital
United Kingdom
Most recently George was Global Head of Hotels at Savills, and advised, transacted and oversaw the valuations of over €18bn of hotel, mixed-use CRE for banking, sovereign and private clients globally. Prior to leading the Savills team, George worked with JLL Hotels & Hospitality in London, CBRE Hotels in Asia Pacific, Hotel Partners in Orange County, California, and in various operational management positions including with Merivale Group in Australia. George holds a BSc. from Cornell University, and a Diploma in Hotel Administration from the Swiss Hotel Association Hotel Management School, "Les Roches". .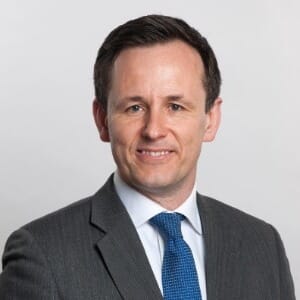 PartnerAdventum Fund Management
Malta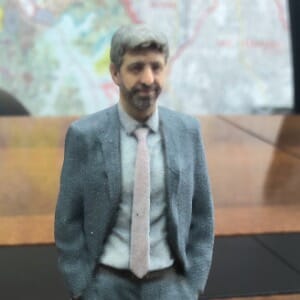 Managing DirectorAkylas Patrimonial
Brazil
Gustavo Nicolau is an economist graduated from PUC-SP and executive MBA from Ibmec (Insper). He was financial manager of an electrical engineering company with operations in infrastructure, shopping centers, hypermarkets and industries in Brazil, Argentina and Uruguay. He was also financial and administrative consultant for companies related to the real estate industry and family office, focusing on strategic, corporate and succession planning areas. Developed a residential development in partnership with a major player in the real estate market and established Akylas Patrimonial in the real estate development market.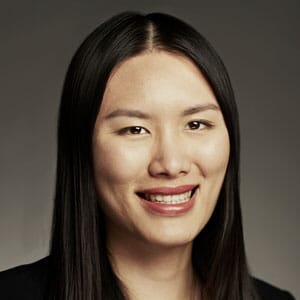 Founder / CEOTrue North Management
United Kingdom
Jill is currently building True North Management, a next-gen real estate platform creating a better way of living for today, tomorrow and the day after. Prior to that, Jill was the Chief Investment Officer at The Collective and was a member of the firm's Executive Committee. Prior to The Collective, she worked as Investment Director for Greystar Europe, where she sourced and managed a £1bn + student housing portfolio, and also in charge of the company's Asia growth strategy and investor relationships. Jill received her Bachelor of Economics from Peking University, China and MBA from Harvard Business School, United States.

Managing PartnerSpinnia
Spain
Joan is the Managing Partner of Spinnia, a leading real estate investment manager mainly focussed in Spain and Portugal, brewing opportunities for a broad base of international institutional investors in the industrial/logistics and hospitality sectors, eventually coinvesting in the opportunities. Joan holds a BA (UB, Barcelona), and an MBA-MIM (ESADE, Barcelona).
This eMeeting is exclusive
for Premium members
This event is exclusive for GRI members.