What is a Club Meeting? How can I participate?
Our discussion co-chairs kick off the knowledge exchange. After that, you can join it as much as you like:
peer-to-peer, capital to product, and behind closed doors.

What is a Club Meeting
An in-person private meeting exclusive for Club Members. Spend time and participate in interactive discussions with the most senior players in the market.
Who can join
Senior investors, lenders, asset owners, and developers active in the real estate market. Exclusive event for members with a Bronze, Silver, Platinum, and Diamond level membership.

How to join
Click in "Join the event". If you're not a member yet, fill up the form for apply or upgrade your membership.

CounselWolf Theiss
Poland

Head of AcquisitionsSTAM Europe
France
Alexandra Vaquin is Stam Europe's Head of Acquisitions. Prior to joining Stam Europe, Vaquin was a director at SG Real Estate Advisory (Société Générale Group), where she advised the group's clients (Société Générale Assurance, family office, private clients and corporates) in their real estate investment strategy (origination and execution) and asset management (sales, forward purchases/development contracts monitoring). Previously, she worked for more than 10 years for a pan-European real estate investment fund, Revcap, in London. As an associate partner, she was responsible for value-added real estate transactions through co-investments with local operating partners. She also worked in real estate debt management in London (LNR Partners)

Managing DirectorGoldman Sachs
United Kingdom
Ana is a managing director in the Merchant Banking Division responsible for sourcing executing and managing real estate investments across Europe. She joined Goldman Sachs in 2003 as an analyst and was named managing director in 2015. Ana earned a BS in Ec

MD of Loan Markets & SyndicationAareal Bank
Germany
Anna Ginkel has over 20 years of experience in international Real Estate Finance. Anna joined Aareal Bank in 2013 as Head of Loan Markets & Syndication. Before joining Aareal Bank and after working in various positions at Frankfurter Hypothekenbank (former Eurohypo), lastly being in charge of Syndication Execution & Agency, Anna was responsible for the set-up of the European Syndication desk at Westdeutsche ImmobilienBank. She has been directly involved in large-volume club-arrangements and syndication of a wide variety of real estate loans nationally and internationally. Anna Ginkel holds a degree in Economics of the J.W. Goethe University in Frankfurt (Germany).

Senior Vice PresidentApollo Global Management
United Kingdom

Chief Information OfficerGreenman
Ireland
Catherine Choo is chief information officer (CIO) at Greenman. She oversees the company and the Greenman Group's strategic technology, data and communication initiatives and the deployment of innovative technologies and programmes that create a competitive advantage for the company. Catherine has over 15 years' experience in communication and marketing, 10 of which have been in the real estate industry. Prior to becoming CIO of Greenman, she held the position of Head of Marketing at the company, building the company brand and message and gaining significant experience in the funding, purchase, and management of grocery real estate assets.

Head of Transactions France and BelgiumDWS
France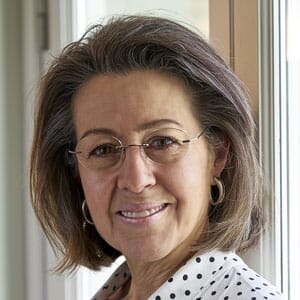 Managing Partner/ Director of Strategy and Corporate DevelopmentGrupo Azora
Spain
Cristina García-Peri is Senior Partner and Head of Strategy and Corporate Development for the Azora Group. Prior to joining Azora in 2011, she worked for 16 years in the investment- banking sector at both Merrill Lynch (2 years) and JP Morgan (14 years), where she held various positions across M&A and Equity Capital Markets, and for 10 year, she was Managing Director responsible for Corporate Equity Derivatives for EMEA as well as Equity Capital Markets for Spain and Portugal. Cristina holds a bachelor degree in Economics from ICADE (Spain) and an MBA from Harvard Business School (USA). Cristina is Board Member at Bankinter, a Spanish IBEX 35 banking institution as well as member of the INREV ESG Committee.

Investment DirectorQatari Diar
United Kingdom
Elle Xu joined Qatari Diar in 2014 and is the Investment Director at Qatari Diar Europe. In her role at QD, Elle has been responsible for originating new investment opportunities, structuring JVs, and raising debt finance for QD's existing projects in Europe. Elle has over 15 years of experience in real estate and investment banking. Elle is a Chartered Financial Analyst (CFA) and holds a Msc in Investment Management from Cass Business School.

Executive Director, Head of Asset MgmtAEW
Poland
Ewa Parys is Head of Asset Management in Central Europe. She joined AEW Europe in 2014 and is based in Warsaw, Poland. Ewa is responsible for 3 countries in the region: Poland, Romania and Czech Republic, and reports to Stephan Boenning – Head of Germany and Central Europe. Ewa has broad asset management and acquisition experience; prior to AEW Europe, she worked at Atrium Real Estate Poland (Gazit-Globe Group) and was responsible for more than 20 retail assets. Here she managed a €1bn+ portfolio, located in Poland and Latvia. Before Atrium, Ewa worked as Head of the Leasing Department and Centre Director for Meinl European Land and at Foras Holding A/S. Ewa is a graduate of Warsaw University, Kozminski University and AGH Kraków.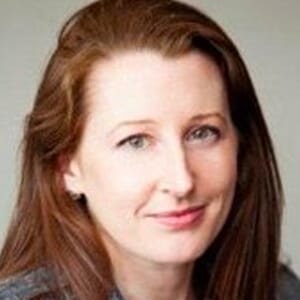 Managing Director, Debt Asset Mgmt EuropeStarwood Capital Group
United Kingdom
Irene Ryan is a Managing Director at Starwood Capital Group, London office and is responsible for the asset management of debt investments by Starwood's lending platform in Europe Since joining Starwood Capital in 2013, Ms. Ryan has managed the portfolio of loans held across multi-asset classes and European jurisdictions originated by Starwood Property Trust (NYSE: STWD) and Starwood European Finance Real Estate Finance (SWEF: LN). Prior to joining Starwood Capital Group, Ms. Ryan worked in a real estate focussed bank in London, holding a variety of lending roles from origination to loan restructuring and recovery. Before that, she gained her chartered accountancy qualification (ACA) while working at KPMG in Ireland.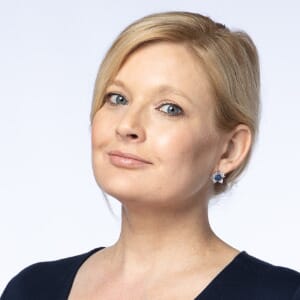 Managing PartnerBlue Tagus
Portugal
In 2013, following a decade of experience in the real estate financing sector, Katja (Ekaterina) Pazelskaya became a co-founder and managing director at Blue Tagus, Portugal. She is focused on translating investment strategies into tailor-made real estate investment programmes that work in geography-specific context. Next to that, Katja manages acquisitions, as well as creates real estate products adequate to the economic and market cycle. Before co-founding Blue Tagus, Katja had extensive experience in structuring and placement of funding and capital solutions for real estate loans portfolio. She was an Executive Director at ABN AMRO (Amsterdam / London) , overseeing a €120 billion real estate loan book.

Founder and PartnerKRF Capital
USA
KRF Capital is an investment advisory firm focused on a wide array of asset classes and sectors. With unparalleled execution for financial sponsors, public and private companies across a broad range of industry sectors and geographies. Our success is achieved because of our commitment and focus to provide and source strong investments. Our experience includes complex, challenging and innovative equity and credit mandates which we successfully execute. Our team has transacted from the perspective of the lender, borrower, seller and buyer given we have worked on the Buy-Side, Sell-Side and Advisory. We leverage our expertise to structure and negotiate optimal investments.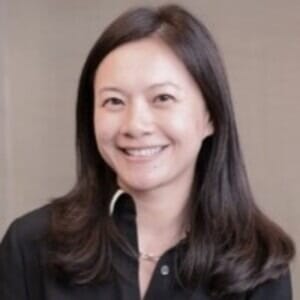 MD - Head of UK and IrelandMARK
United Kingdom
Lily Lin is a Managing Director responsible for acquisitions and asset management across the UK and Ireland. Prior to joining, Lily worked at Vanke from 2015 to 2020, where she established its UK platform as Managing Director. Previously, she worked at UBS in London across various UK and Pan European real estate funds, and at Ascendas, Singapore's first and largest industrial REIT, in Shanghai.
This eMeeting is exclusive
for Premium members
This event is exclusive for GRI members.