Discussion Leaders Include
Martina Martino
Operations Director
Natalie Howard
Head of Real Estate Debt
Rossitsa Koevska
Executive Director
Exclusive investor driven insights from senior women in real estate, finance and capital markets
Forge and strengthen business friendship with peers preluding the Europe GRI discussions
Relaxed and fun networking environment
The Club Meeting will precede the Europe GRI 2022
The largest capital and equity marketplace for senior real estate players

Partner, Head of Real Estate and Construction PolandCMS Law
Poland
Agata Jurek-Zbrojska is a qualified legal advisor and Head of the Real Estate and Construction Department at CMS – one of the largest real estate teams in Poland, comprising approximately 40 experienced lawyers For over twenty years Agata has successfully advised on the largest real estate transactions in Poland and on numerous cross-border projects, with particular focus on office, commercial, logistics and residential real estate at all stages of the investment process. In recent years she has advised on the first projects in the pioneering PRS

CounselWolf Theiss
Poland

PrincipalICG
United Kingdom

Head of AcquisitionsSTAM Europe
France
Alexandra Vaquin is Stam Europe's Head of Acquisitions. Prior to joining Stam Europe, Vaquin was a director at SG Real Estate Advisory (Société Générale Group), where she advised the group's clients (Société Générale Assurance, family office, private clients and corporates) in their real estate investment strategy (origination and execution) and asset management (sales, forward purchases/development contracts monitoring). Previously, she worked for more than 10 years for a pan-European real estate investment fund, Revcap, in London. As an associate partner, she was responsible for value-added real estate transactions through co-investments with local operating partners. She also worked in real estate debt management in London (LNR Partners)

PartnerCMS Francis Lefebvre
France
Aline Divo is a partner in the Real Estate Legal Department. She works in real estate law and in particular in the following areas: commercial leases, hotel leases, off-plan leases, building leases, business leases, transfers of lease rights, sales of operating assets, property sales, property development contracts, delegated project management contracts. She provides advice, drafts legal documents and acts in disputes. Aline has been advising both French and international clients for nearly 20 years. She is part of the editorial team of Francis Lefebvre's Commercial Leases and Property Management Handbook.

Managing DirectorGoldman Sachs
United Kingdom
Ana is a managing director in the Merchant Banking Division responsible for sourcing executing and managing real estate investments across Europe. She joined Goldman Sachs in 2003 as an analyst and was named managing director in 2015. Ana earned a BS in Ec Blackstone
United Kingdom

Managing Partner and Co-FounderPropTech1
Germany

Director of Operations - EMEAIWBI
USA
Ann Marie Aguilar earned her bachelor's degree in architecture from the New York Institute of Technology and received Chartered Environmentalist status in 2012. She is also a Fellow of the Royal Society of the Arts, member of the Sustainability Futures Group at the RIBA and a member of the Institute of Environmental Management and Assessment. Ann Marie Aguilar joined the IWBI team in 2016, and from a base in London oversees the day- to-day activities of IWBI Europe, Middle East and North Africa. She supports the business development and technical teams and is the first point of contact for clients and design teams interested in all applications of WELL Certification.

MD of Loan Markets & SyndicationAareal Bank
Germany
Anna Ginkel has over 20 years of experience in international Real Estate Finance. Anna joined Aareal Bank in 2013 as Head of Loan Markets & Syndication. Before joining Aareal Bank and after working in various positions at Frankfurter Hypothekenbank (former Eurohypo), lastly being in charge of Syndication Execution & Agency, Anna was responsible for the set-up of the European Syndication desk at Westdeutsche ImmobilienBank. She has been directly involved in large-volume club-arrangements and syndication of a wide variety of real estate loans nationally and internationally. Anna Ginkel holds a degree in Economics of the J.W. Goethe University in Frankfurt (Germany).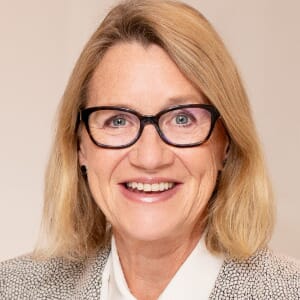 Managing DirectorGII Asset Management & Advisory GmbH
Germany
Anni made her way into the Real Estate Industry as a Banker. During the 1990's until 2007 she held various senior positions at Eurohypo in International Real Estate Lending. Between 2007 and 2019 she was Global Head of Real Estate Lending at DekaBank. Since then Anni is working on her own advising and consulting RE Investment Companies and PropTechs. For Companies undergoing a change process or for Start-Ups she acts as challenger and coach. Anni's priority is her Senior Advisor Role for Gulf Islamic Investments (GII), an UAE-based financial services Company regulated by ESCA.

Senior Director Capital MarketsPanattoni Europe - Madrid
Luxembourg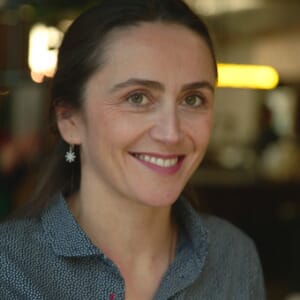 CEO & Co-founderConsiderate Group
United Kingdom
Benedetta is Managing Director & Co-founder of Considerate Group a specialist sustainability solutions company that drives responsible management across hospitality businesses. She has over 20 years' experience in the travel and hospitality space. Over the past 10 years she has been focusing on developing data technology & sustainability solutions for the sector thanks to her in-depth understanding of hotel operations and challenges as well as their need for technology driven solutions. Under her leadership, Considerate Group has been awarded two innovation competition grants by BEIS (UK Department for Business Energy and Industrial Strategy) in technology, which led to the development of their innovative mobile App
This eMeeting is exclusive
for Premium members
This event is exclusive for GRI members.