Co-host
Tuesday, September 13th
09:30 - 11:00 | Central European Summer Time (GMT+2)
Request your pass by including your information below
We have received your request, you will receive confirmation shortly.
13 people are attending
Credit: Marianna Ianovska / Shutterstock
EVENT MANAGER

Robinson Silva
Robinson Silva
Managing Director and Partner
GRI Club
+55 11 99955-5662
+55 11 2391 5583
Robinson Silva is director of the GRI Club, which brings together leading real estate and infrastructure players in more than 20 countries. He leads the club's real estate market division in the United States and Brazil, including conferences and exclusive activities to members in the residential, land development, malls, retail, hospitality, offices, industrial and logistics segments. He is also a moderator of debates with essential players of the market, economy, and politics. He has an extensive network of relationships and a broad experience in the American and Brazilian real estate industry and the financial and credit areas. He holds a degree in Public Relations and postgraduate degrees in Marketing and Project Management.  
The Brazilian real estate market has been through a huge expansion over the last years. Brazil is one of the most attractive countries for foreign investors compared to other emerging countries, and it has been counting with investments from large institutions such as CPP Investments, Brookfield, Ivanhoé Cambridge, GIC, Cadillac Fairview and others for several years.

GRI Club along with Apex-Brazil will bring together members and C-Level guests in a roundtable format to discuss new businesses and investment opportunities in the Brazilian real estate market, macroeconomic scenario, regulatory environment and successful cases of foreign investments in the country.

This is a unique opportunity to learn more about the Brazilian market and to connect with leaders in a high-level networking environment.
Participation is available exclusively by invitation.
Discussion | 09h30 - 11h00
BRAZIL - What is attracting international investors and how far are they willing to take risks?
Understanding the global investor's outlook on Brazil and their appetite for investment
Lessons from global emerging markets that can help understand the future of the Brazilian real estate sector
What sectors are safer or opportunistic for the investors?
The current political and economic conditions and their impact on the analysis of the medium and long-term opportunities in Brazil

Managing DirectorAkylas Patrimonial
Brazil
Gustavo Nicolau is an economist graduated from PUC-SP and executive MBA from Ibmec (Insper). He was financial manager of an electrical engineering company with operations in infrastructure, shopping centers, hypermarkets and industries in Brazil, Argentina and Uruguay. He was also financial and administrative consultant for companies related to the real estate industry and family office, focusing on strategic, corporate and succession planning areas. Developed a residential development in partnership with a major player in the real estate market and established Akylas Patrimonial in the real estate development market.

Head of InvestmentApex-Brasil
Brazil
J. Daniel, has worked with project finance abroad as an expat, overviewing the viability of projects under the FIDIC and IFC methodology. He also worked as Director of the FDI Department under the National Secretary of FDI Attraction in the Ministry of Tourism. Currently, he is the head of Investment Division I of the Brazilian Investment Promotion Agency–ApexBrasil. Daniel holds a Bachelor's Degree in International Relations (2006, Faculdades Jorge Amado), specialized in project management (Boston University Metropollitan College), has a Masters in International Business (Boston University), and two "latu sensu" post-grad courses, one in International Commerce (Fundação Instituto de Administração) and another in Economics – Austrian School

CFOPolo Multimodal Pecém Investimentos
Brazil
President of Polo Swiss Development AG - Co-founder & CFO of Polo Multimodal Pecém with consolidated experience gained in dynamic and complex international contexts. Pioneer and expert of new blockchain technologies in the financial sector and real estate developer.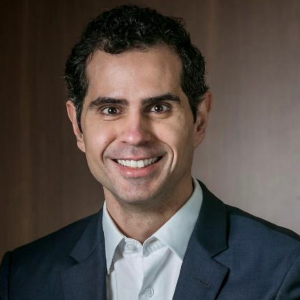 Sócio & Head de CréditoVectis Gestão
Brazil
Partner and Head of Credit of Vectis since 2016. Prior to joining Vectis, Mr. Mattos worked for 5 years at Credit Suisse in the Fixed Income Division, where he was responsible for leading the execution of fixed income structured transactions. Prior, he worked at JP Morgan in the Credit department, covering financial institutions in Brazil and in Latin America, and in the Investment Banking area, where he participated in several merger and acquisition and capital markets transactions. Mr. Mattos holds a bachelor's degree in Economics from the FEA-USP.
Meet our exclusive format.
GRI has no speakers, no presentations. Instead, you have a selection of closed-door discussions where everyone can participate.
Much like a conversation in your own living room, the dynamic environment allows you to engage with your peers in an informal and collegial setting.
Become a Sponsor
Contact our team and check the sponsorship and exposure opportunities according to the strategy of your company.
Sponsorship opportunities
Include your information below to apply for sponsorship opportunities
Successful registration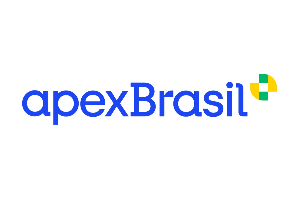 Brasilia | DF | Brazil
The Brazilian Trade and Investment Promotion Agency (Apex-Brasil) works to promote Brazilian products and services abroad, and to attract foreign investment to strategic sectors of the Brazilian economy. Apex-Brasil organizes several initiatives aiming to promote Brazilian exports abroad. The Agency´s efforts comprise trade and prospective missions, business rounds, support for the participation of Brazilian companies in major international trade fairs, arrangement of technical visits of foreign buyers and opinion makers to learn about the Brazilian productive structure, and other select activities designed to strengthen the country's branding abroad. Apex-Brasil also plays a leading role in attracting foreign direct investment (FDI) to Brazil, by working to identify business opportunities, promoting strategic events and lending support to foreign investors willing to allocate resources in Brazil.
Confirmed Participants

CFOPolo Multimodal Pecém Investimentos
Brazil
President of Polo Swiss Development AG - Co-founder & CFO of Polo Multimodal Pecém with consolidated experience gained in dynamic and complex international contexts. Pioneer and expert of new blockchain technologies in the financial sector and real estate developer.

This event is exclusive for GRI members.