Request a Call
If you wish to know more about GRI, please, fill out your information below, and we will get in touch with you
Successful registration
70 people are attending
EVENT MANAGER
Victor

Heimann
Portfolio & Account Manager - DACH -
GRI Club

+447933254030
+442071215067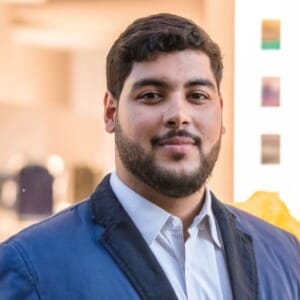 Victor
Portfolio & Account Manager - DACH -GRI Club
Account Manager & Business Development for the DACH Region
+44 07307 984285
+44 20 7121 5060
German Real Estate Markets 2021: Still on top or fighting to keep afloat?
While Germany seems to have tackled the pandemic outbreak and its consequences on the economy and subsequent real estate markets better than most countries, key challenges brought on by COVID and pre-pandemic returners might give German real estate investors, lenders and developers a headache in 2021. While prices are still rising and interest rates continue at an all time low, one might suspect that nothing much has changed since 2019, however, with a slower than expected recovery timeline and unemployment increasing, 2021 might be the time to face the music.
Will pricing adapt to a new post-COVID reality and what would that mean for core, opportunistic and development pipelines?
Now in its 15th year
, participants find the discovery process for sourcing deal flow is most advantageous by
welcoming the largest concentration of Private Equity Investors, Fund Managers, LP's Developers, Asset Owners, Operators and Lenders invested across all German regions and asset classes
. They will engage in a series of informal roundtables where everyone can participate, and navigate the current challenges presented by demand, purchasing and future trends.
Preisfindung in Deutschland
Weitere Anstieg trotz Pandemie oder Evaluations Albtraum?
Private Equity
Angehäuftes Kapital wie nie zuvor, aber kaum Produkte?
Langzeit Nachfragetrends
Neue Fundamentalfaktoren in Tech, ESG & Demographie?
Investment Cycle
Cyclical downturn vs structural shifts, how to adapt?
Debt Availability
All about asset classes or location?
Transactions & Finding Value
Post Covid risk curve too steep or easy ride?
Kapitalbeschaffung für Wohnimmobilien
Einkommensschaffender Sweetspot oder zu viel Konkurrenz?
Logistik Mietanstieg
Welche Regionen zu welchen Preisen?
Seniorenresidenzen
Gibt es neue Konzepte die den Mangel an Produkten lösen könnten?
Post COVID Arbeitsplätze
Angleichen der Nachfrage von Investoren, Betreibern & Pächtern
Core Offices
Investment appetite cooled or swift bounceback to glory?
Repurposing Retail - What's the magic formula for success?
Alternatives
Which assets are in vogue?
Some of the past edition participants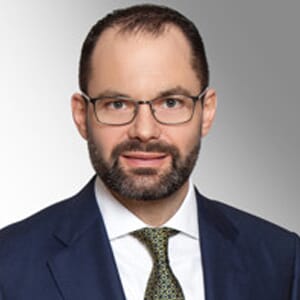 Andreas
Head of Research EuropeSavills
Germany
Andreas Trumpp MRICS is Head of Research & Strategy EU at Savills IM since February 2019. He is responsible for an analysis team in London, Milan, Munich & Stockholm. Between 2015 and 2019 he was Head of Research Germany at Savills IM and responsible for supporting the Investment & Fundraising teams of the strategic market analysis. From 2006 - 2015 he worked for Colliers International, from 2009 as Head of Research Germany. 2004 - 2006 he worked for project developers in the areas of location research and development & research. Since June 2014 he is MRICS. 2013 - 2019 he held a lectureship at the Technical University of Munich on the subject of "Real Estate Research & Location & Market Analysis".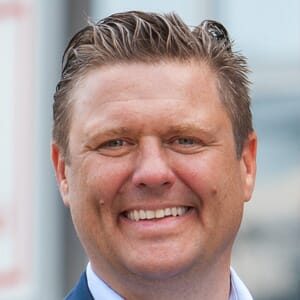 Angelus
Director, Head of Investor RelationsKaufland
Germany
Dr. Angelus Bernreuther has been with Kaufland since 2017, currently responsible for relationship management with institutional investors and the real estate industry in Germany. Before that he was head of location research and international clients for BBE Handelsberatung GmbH & in municipal consulting. Studies in geography at the University of Bayreuth as well as an additional real estate studies course at EIPOS at the TU Dresden laid the foundation for his activities in market research, location evaluation and project development for retail properties. He has many years of expertise in retail and real estate topics, gives lectures on leading congresses on current challenges and publishes specialist articles.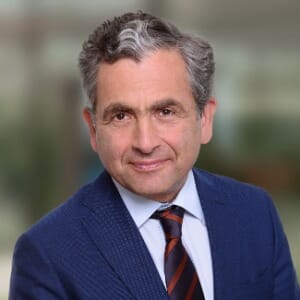 Assem
Head of International Real Estate FinanceBerlin Hyp
Germany
Assem El Alami is the Head of the International Real Estate Finance Sales Division of Berlin Hyp AG. As such he supervises four sales teams: Origination International Investors based in Berlin, as well as the offices in Paris, Amsterdam and Warsaw. Berlin Hyp's loan book accounts for approximately 25 bn EUR. Berlin Hyp provides financing for large scale property developments and real estate investments. Moreover, Berlin Hyp is member of the S-Finanzgruppe, the German saving banks group and acts as a center of competence for its 380 members. Being a law graduate, Assem has more than 20 years of experience in the real estate sector of which he has spent 10 years in France. He joined Berlin Hyp in 2010.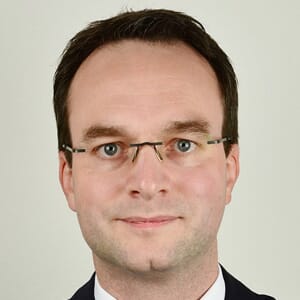 Bastian
Investment DirectorSAX Concept
Germany
Investments, Akquisition, Business Development, Due Diligence, Transaktions­management. Mehr als 15 Jahre Erfahrung in Führungspositionen der Bau- und Immobilienbranche. Bastian Bort war vor seiner Zeit bei der SAX-Gruppe in verschiedenen Führungspositionen bei der BAM Deutschland AG tätig.Unter anderem leitete er die Bereiche Investorenprojekte, Partnerschaftsmodelle & Digital Construction (BIM). Er verantwortete Betreuung & Akquisition von internationalen Großprojekten mit einem Gesamtvolumen von über 1 Mrd. EUR. Er studierte an der Universität Karlsruhe (KIT) Architektur, Planungs- und Bauökonomie. Er hat einen MBA mit Auszeichnung und den Schwerpunkten Real Estate Finance, Investment und Development der University California in Berkeley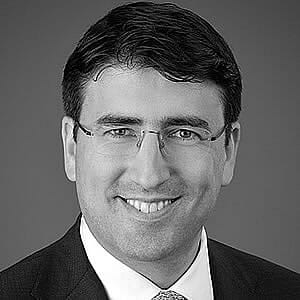 Ben
Managing DirectorRound Hill Capital
Germany
Ben Lehrecke is Managing Director at Round Hill Capital, responsible for European core residential and all asset classes German investments. Throughout his career of over twenty years in real estate, Ben Lehrecke has held numerous senior positions in acquisition, business development and management for the Pears Family Trust, KanAm Group, Tishman Speyer with a transaction track record of over €5bn. Ben holds a joined master in business management and engineering from Technical University Berlin and a master of real estate development from University of Southern California, Los Angeles.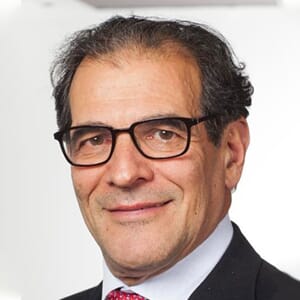 Bernd
ChairmanContinuum Capital
Germany
Knobloch studied Law & Business Administration and is admitted to the German Bar. From 1979 until 1991 he was a Managing Partner of Allgemeine Bautraeger GmbH Cederbaum. In 1991 he joined the Frankfurter Hypothekenbank and was Chairman of the Managing Board of Directors of Eurohypo AG until 2008. From 2006 until 2008 he was Member of the Board of Managing Directors of Commerzbank AG. From November 2008 until August 2009 Knobloch was Member of the Supervisory Board of Hypo Real Estate Holding AG. From 2009 until 2012 Knobloch was Board Member of Schörghuber Group. He is Non Executive Director of Palatium Investment Management Ltd. and Deputy Chairman of Citycon Oyj Helsinki and Gem. Hertie Stiftung. He is also Partner at Continuum Capital.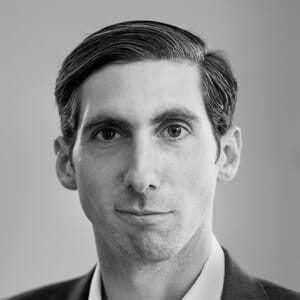 Brandon
Founding PartnerCastleforge Partners
United Kingdom
Brandon co-founded Castleforge Partners (formerly Mercer Real Estate Partners) in July 2010. Prior to founding Castleforge, Brandon worked for Westbrook Partners and Morgan Stanley Real Estate. Brandon has been involved in transacting over £1.5b of Real Estate asset value across the U.S. and Western Europe and has experience as both an advisor and an investor across a diverse range of investment types and asset classes. Castleforge Partners manages discretionary funds on behalf of a range of institutional investors and can invest across asset classes. It focuses thematically on select opportunity sets and seeks to generate high cash flow using operations.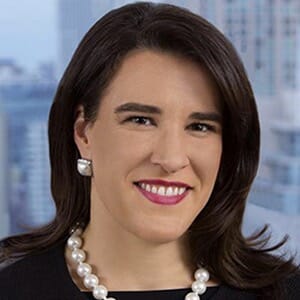 Carrie
Managing PartnerGreene Park Capital
USA
Carrie Hiebeler invests in international and domestic healthcare opportunities - including hospitals, clinics, MOB, research life sciences. Her previous role was at Ventas (NYSE: VTR) where she was responsible for strategic growth including international expansion, new investments including hospitals and Academic University healthcare real estate. She started her career at DLJ in Equity Research covering major multinationals. From 2005-2012 she was at Bank of America Merrill Lynch's healthcare Investment Banking Division. She has an undergraduate degree from Northwestern University in Biomedical Engineering as well as an MBA from The Wharton School at the of University of Pennsylvania where she majored in Finance & Healthcare Management.

Cedric
PineBridge Benson Elliot
United Kingdom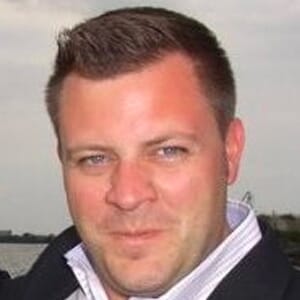 Christian
Head of Development and LettingP3 Logistics Parks
Germany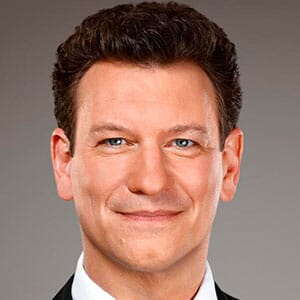 Christoph
Global Head RECredit Suisse
Switzerland
Dr. Christoph Schumacher has been appointed as Global Head Real Estate at Credit Suisse Asset Management as of June 1, 2017. Christoph served as Managing Director at Union Investment Institutional Property GmbH, Germany, in charge of the Institutional Business and a member of Union Investment's Real Estate Investment Committee. In January 2016, he became spokesman of the board of the German Property Federation "ZIA Region Nord". From 2005 to 2011, Christoph worked for Generali Real Estate, in Cologne, Luxembourg and Paris. Prior to that he was a lawyer for Linklaters in Berlin and London. He was previously a personal advisor/office manager to the minister of finance in Berlin.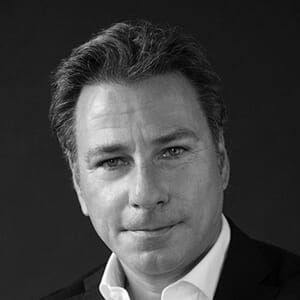 Dan-David
CEOGolla Capital
Germany
Dan-David Golla is one of the leading impact investment experts in Germany for investments in social infrastructure and demographic trends. As a pioneer, he constructed one of the first institutional investment funds for nursing homes and assisted living in Germany. With the foundation of AviaRent Capital Management S.à r.l. he established the company as the market leader in this asset class in Germany. During his time as CEO he also initiated the first and one of the largest investment funds for furnished apartments in Germany. Dan-David Golla decisively shaped the market and the concept of the new form of living, Microapartments. He also developed the largest kindergarten portfolio in Germany.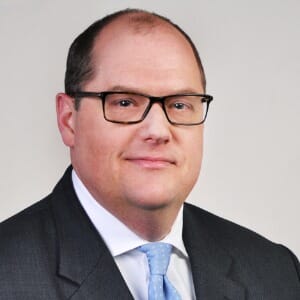 Danilo
Head of GermanyArrow Capital Partners
Germany
Danilo Hunker is responsible for managing the local office in Berlin and driving investment strategy and asset management for Germany. Danilo has over 20 years of experience in commercial real estate in Germany. He is former Head of Germany at Valad Europe /Cromwell Property Group, where he was responsible for the investment and asset management of a combined portfolio of up to €1bn, working very closely with some of the world's largest private equity businesses. Danilo holds an MBA in International Real Estate from Bauakademie Biberach and a Bachelor of Commerce (Real Estate) from the university of applied science in Berlin and is a Member of the Royal Institution of Chartered Surveyors.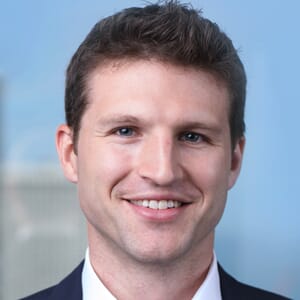 David
Executive Director, Debt OriginationsPGIM Real Estate Finance
Germany
David is an Executive Director responsible for debt origination of both senior and mezzanine across continental Europe. He joined the company in 2012 to help advise on the European debt initiative. Prior to his arrival, David worked with Deutsche Pfandbriefbank AG in London where he was part of their Global Real Estate Workout Group. Prior to that David held a restructuring role within the UK NAMA Unit - Anglo Irish Bank, also in London. David started his career in audit with KPMG based in Frankfurt, Germany. David received a BA (Hons) in Economics with German from The University of Nottingham and is a Chartered Financial Analyst charterholder.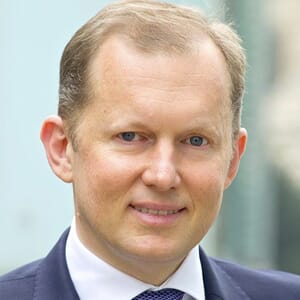 Dr.
Managing PartnerAlbulus
Germany
Ruprecht founded Albulus, an investment advisor to the Albulus CREDIT fund and several separately managed accounts, in 2011. Albulus is actively acquiring sub-performing and non-performing CRE loans on the secondary market with a focus on the DACH region. In 2004 together with the Soros Real Estate Partners he founded one of the first NPL investment platforms in Germany. Ruprecht has 25 years of real estate investment experience. His career started with Gerald Hines as a project manager for a major development in Berlin. He holds a diploma from Hochschule St. Gallen and a MBA from the University of Chicago. He holds a Ph.D. from the University of Vienna in BA, specializing in real estate.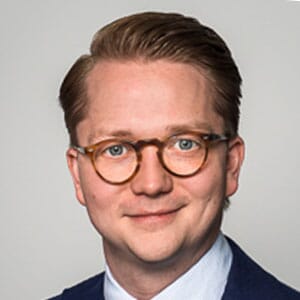 Dr.
Director Investments777 Capital Partners
Germany
Dr. Steffen Meinshausen ist Director und verantwortlich für den Bereich Investments der 777 Capital. Dr. Steffen Meinshausen hält einen Doktortitel im Bereich Corporate Finance vom Lehrstuhl Unternehmensfinanzierung des Fachbereichs Rechts- und Wirtschaftswissenschaften der Technischen Universität Darmstadt. Nach Stationen im Investment Banking/M&A bei Lazard & Co. sowie im Real Estate Private Equity bei Cerberus Capital Management und bei der CORESTATE Capital Group wechselte er 2020 zu 777 Capital.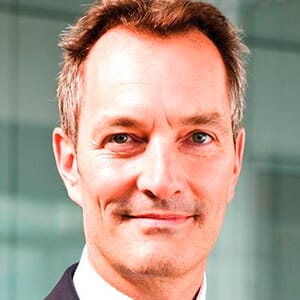 Gunther
MD, Head of Investment Transactions EUBarings Asset Management
Germany
Gunther Deutsch is Barings Head of Transactions Europe and Managing Director at Barings Germany. He is overseeing the investment markets Sweden, Finland, The Netherlands, Germany, Italy, Spain, France and the UK. Transaction volume executed over the last 3 years. 3 bn EUR of acquisistions and 2.25 bn EUR of dispositions. Prior to co-founding PAMERA in 2010 (before its acquisition by Cornerstone/Barings in 2014), Gunther Deutsch was founder and owner of the asset management platform Metis Asset Management GmbH in 2004. Previous to that, he spent 13 years in senior positions at Deutsche Bank (RREEF) and Jones Lang LaSalle (JLL) in Munich, Berlin and New York.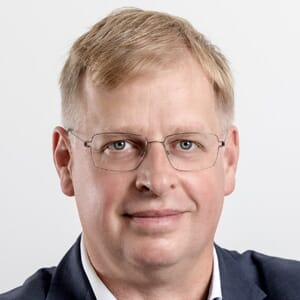 Hans-Peter
CEOEquilis Germany
Germany
Hans Peter Hähnlein ist seit mehr als 20 Jahren in den verschiedensten Bereichen der Immobilienwirtschaft tätig. Der Wahlberliner hat an den Universitäten Karlsruhe und Würzburg angewandte Wissenschaften studiert und einen Master in Bauingenieurwesen und Baumanagement. Nach langjährigem Engagement für einen internationalen Investmentmanager hatte Hans Peter Hähnlein zuletzt als Commercial Director dern Markteinstieg der HB Reavis in Deutschland betreut.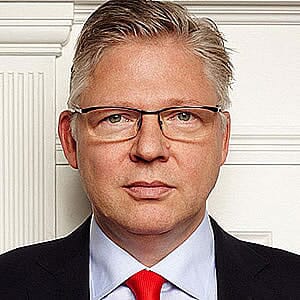 Hendrik
Board MemberBEOS AG
Germany
Born in 1964. Degree in physics from the Technical University of Berlin. Until 1997 Research. 1997-1999 Redevelopments in Berlin. 1999-2005 Managing partner of the Linie Projektmanagement GmbH & Co. KG. Since 2005 BEOS AG as head of acquisitions - since 2016 board member. Since 2009 Lectures at IREBS, DVFA, University of Wuppertal, TU Berlin, etc. Since 2017 head of crenet Deutschland e.V. Since 2019 Head Industrial & Logistics Swiss Life Asset Managers Germany. Since 2020 director BEOS Logistics GmbH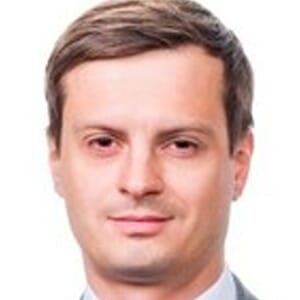 Holger
Head of the Western and Central EuropeKapitel
Estonia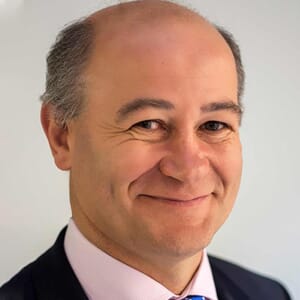 John
CEOGreenman
Ireland
John Wilkinson is CEO and founding member of Greenman. John has over 15 years' experience in real estate development and investment. Since managing the company from 2005, John gained a significant expertise in the selection, funding, purchase and management of German food and non-food retail warehousing. Since forming Greenman, the company has acquired and manages real estate projects to a value of €900m including Greenman OPEN, Germany's largest grocery focused retail RE fund. John is currently leading the execution of Greenman's European expansion, with the target of acquiring c.€175m of grocery dominated retail real estate in France and Spain during 2020.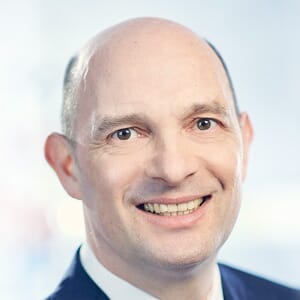 Jörg
Head of Sales Dept RE FinanceBerliner Volksbank
Germany
Mr Widhalm has been Head of Sales Department Real Estate Finance in the Berliner Volksbank eG since 2008. His responsibility lays at all corporate clients with more than 70 Mill. € revenue, the professional real estate market and the infrastructure market, including renewable energies. He is also Member of the Supervisory Board of the BBT, a company which consults many Berlin based companies owning residential properties, and of the VVBI Capital AG.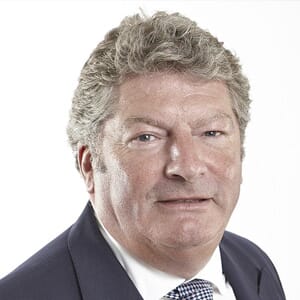 Kean
PartnerCatalyst Capital
United Kingdom
Kean Hird oversees Catalyst Capital's activities in Germany and Poland along with fund raising and investor relations. Catalyst Capital purchases, develops and manages a significant portfolio of retail, office and industrial assets in Europe. Since its inception, Catalyst Capital has invested more than €7 billion in 60 real estate transactions in nine countries and has approximately €1.7 billion of assets under management. Kean began his career at Townsend Thoresen Properties and then subsequently spent 13 years with Imry Group Plc, before becoming MD and principle shareholder of Frame Investments.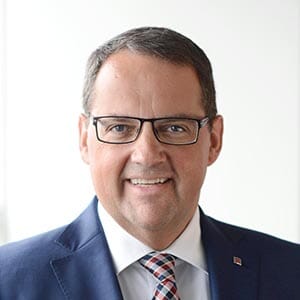 Klaus
Catella Project Management
Germany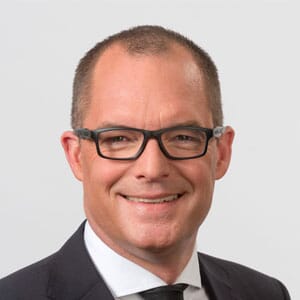 Markus
Head REF Germany Inst. & Private Equitypbb Deutsche Pfandbriefbank
Germany
Markus Wehnelt is a Managing Director and Head of Real Estate Finance Germany Institutional and Private Equity Clients for Germany at pbb Deutsche Pfandbriefbank AG. He has many years of experience in complex structured real estate financing transactions. In the past years, Markus and his team successfully closed a large number of lending transactions with a focus on Germany, Austria and Switzerland.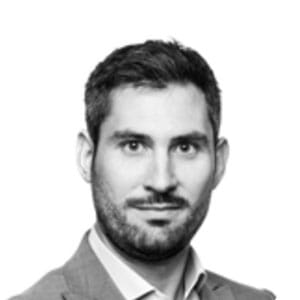 Matteo
PrincipalCain International
United Kingdom
Matteo is a Principal at Cain International, and is responsible for real estate financing across Europe. Prior to joining Cain International, Matteo was Vice President of European Real Estate at Citibank, and has also held positions at Santander and RBS.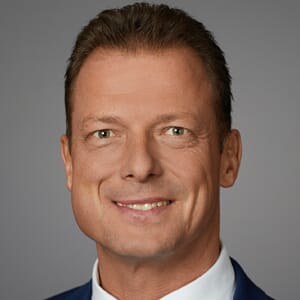 Michael
Managing DirectorNuveen Real Estate
Germany
Michael's responsibilities include fund raising and relationship management of new and existing institutional clients in Germany, and Austria. He works closely with the asset management and the business development teams on the development of new products. Before he joined the company in 2008, Michael worked at Aberdeen Group Germany as director of institutional clients. Previously, he was a founding member and responsible for institutional sales for Commerz Real. Michael has raised capital for 12 specialist funds and segregated mandates from German institutional investors.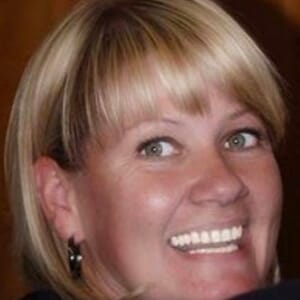 Nadine
Managing DirectorPrimonial Immobilien GmbH
Germany

Nebil
Co-Owner & Managing PartnerGriffin Real Estate
Poland
Nebil Senman is Co-Owner and a Managing Partner of Griffin Real Estate, the largest and most active investment manager in private equity real estate in CEE with equity invested over EUR 2BN and AuM of over EUR 5BN. Previously, Nebil was heading for nine years Oaktree's German and Polish real estate investments and operations, leading transactions an setting-up new platforms worth several billion Euro. Before joining Oaktree, Nebil spent eight years within the real estate advisory and corporate finance division at Ernst & Young Real Estate (previously Arthur Andersen) where he held different managerial positions.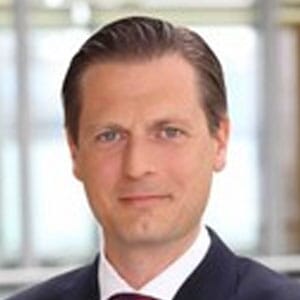 Ola
Director Loan Markets & SyndicationAareal Bank
Germany
Ola Bernow has 17 years of experience in real estate and real estate finance. Since re-joining Aareal Bank in 2019, Mr. Bernow has focussed on large loans in North America, Europe and Asia as well as structured exit solutions. Previously, Mr. Bernow spent two years in JLL's capital market business and ten years at ABN AMRO and later The Royal Bank of Scotland's real estate group, lastly overseeing the German real estate business. Mr. Bernow received a Diploma in Business Administration from University of Mannheim, Germany.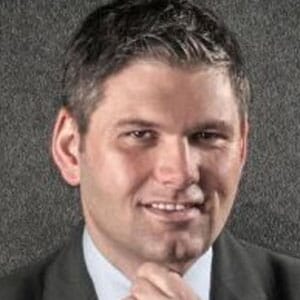 Oliver
Head of Team Western EuropeHYPO NOE Gruppe Bank
Austria
He has over 20 years of experience in Finance & Banking. 12 years as Deputy Head of Corporate Finance and Head of Real Estate and Project (Volksbank International/Sberbank Europe), 3 years as Deputy Head of Credit Department in an Italian cooperative bank (Raiffeisen) Private Wealth and Asset Management in an Austrian bank for Italian and German private clients (BAWAG) Project manager of several banking related key projects (bank license application, sale of banking group), several supervisory board mandates in CEE subsidiaries. Business Development Manager for a Multi-Family Office (Carey – Group) Investment Director (NPL) in Intrum Austria Since 2018: Real Estate and Project Finance in HYPO NOE Landesbank für Niederösterreich und Wien AG.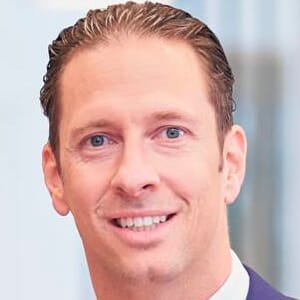 Robert
Managing PartnerHeureka Development GmbH
Germany
Robert Waidhaas is a co-founder and managing partner of Heureka Real Estate GmbH and Heureka Development GmbH. He is primarily responsible for financing and commercial project controlling. Corporate management and human resources are jointly led by the two managing directors. Before founding Heureka, Robert worked for major international banks. Inter alia, he set up a department for structured equity investments in the German-speaking market for an American bank. Robert Waldhaas has a degree in Business Studies from the Vienna University of Economics and Business Administration. He is also a Real Estate Economist (IREBS).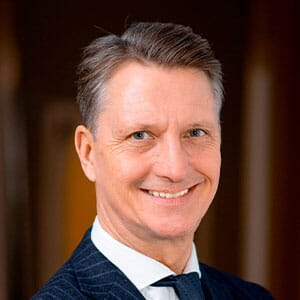 Stefan
GeschäftsführerKlingsöhr Projektentwicklung
Germany
Stefan Klingsöhr is Managing Partner of Klingsöhr Group, Berlin. He has more than 20 years of experience in real estate management and business administration services for institutional and private investors, covering the asset classes "residential", "commercial", and "healthcare." Prior to the formation of Klingsöhr Group, Stefan Klingsöhr headed the fund concepts division at Dr. Böckmann & Partner. Afterwards, he was head of the project development division at Rentaco AG.

Stefan
Managing DirectorCerberus
Netherlands
Stefan Walldorf is a Managing Director in Cerberus' European Real Estate Group and a member of the Cerberus NPL Committee, Real Estate Committee, and Real Estate Debt Committee. Since joining Cerberus in 2006, Mr. Walldorf has led a wide range of transactions in Europe, including acquisitions of commercial properties, restructurings and loan portfolios. He is currently overseeing the built-up of Cerberus' EUR 3bn Strategic Industrial Real Estate (SIRE) platform across Europe. Prior to joining Cerberus, Mr. Walldorf worked in Eurohypo's structured real estate finance division focusing on multinational and institutional clients and structuring financing transactions in commercial and residential real estate.

Stefan
Managing Partner4 Friends Investment
Germany
Stefan is a founding partner of 4 Friends Investment Group (4FI) and responsible for the general strategy, acquisition and structuring as well as member of the investment committee. 4FI is a privately held investment manager with a focus in the sectors health & lifestyle and real estate combining both platform and corporate investments. Through different subsidiaries 4FI has acquired real estate in continental Europe in excess of 700mn EUR and has invested into five different platforms. Prior to 4FI, Stefan founded ACREST Property Group, Germany's largest non captive retail asset manager and worked for companies such as TishmanSpeyer or Tenkhoff Properties. He is an active member of ULI and ZIA.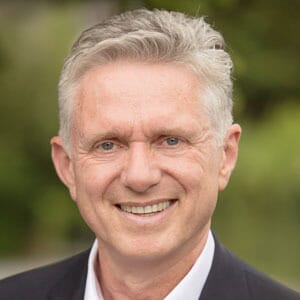 Wolfgang
Vertreter des Standortes, Manager SalesDeutsche Kreditbank
Germany
Deutsche Kreditbank AG with its 3.300 employees and a balance sheet of bn 77EUR belongs to the TOP-20 banks of Germany. More than EUR 60 bn are allocated to Real Estate Financing of residential used properties. Thereby DKB AG is one of the most important donor of housing companies and residential investing investors. With his longstanding experience in the field of Real Estate Financing of professional market players Wolfgang Marschall has been working successfully in the banking industry in the Frankfurt area since more than 30 years. Before working for Deutsche Kreditbank AG the business and communication economist had worked as a director for SEB AG, SEB Hypothenbank AG, Head of Deutsche Hypo AG Frankfurt and BfG Bank AG.
Meet our exclusive format.
GRI has no speakers, no presentations. Instead, you have a selection of closed-door discussions where everyone can participate.
Much like a conversation in your own living room, the dynamic environment allows you to engage with your peers in an informal and collegial setting.
Become a Sponsor
Contact our team and check the sponsorship and exposure opportunities according to the strategy of your company.
Sponsorship Opportunities
* Required fields
Successful registration