Student housing, BTR, social e senior housing, home offices e short term
rents - dove si incontrano domanda e offerta?
16 febbraio 2022
15:00 - 16:00  |  Central European Time (GMT+1)
Join the online version by applying for a courtesy membership
Successful registration
25 people are attending
Credit: Rita Michelon / Pixabay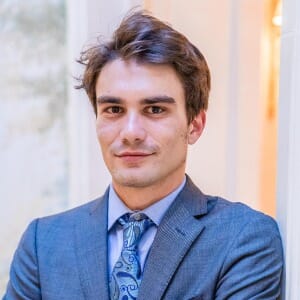 Edoardo
Club ManagerGRI Club
I'm managing the GRI Real Estate Club Italia between London and Milan. I joined GRI after 3 years in the management and strategic communication fields spanning between multinational and startup environments in France, Italy and UK. Graduated in Business & Economics at Alma Mater Studiorum in Bologna, Italy.
Il lavoro da remoto e la pandemia hanno aumentato la domanda di Alternative Housing, creando nuove tendenze nello spazio residenziale.

Prima dello scoppio della pandemia, il mercato immobiliare italiano continuava a crescere costantemente. A causa del COVID-19 c'è stata un'inversione, tuttavia ad oggi i dati segnalano una ripresa promettente.

Il classico spazio residenziale non corrisponde alla nuova domanda in cerca di servizi, comfort, comunità e flessibilità; aprendo la strada a nuovi trend abitativi e ad uno spostamento della domanda verso il mercato degli affitti, degli studentati e di asset con più servizi integrati.
In questo club meeting, affronteremo le tendenze chiave e l'impatto finanziario e tecnologico di alloggi alternativi per i proprietari di asset e investitori. Questo incontro riunirà investitori, sviluppatori, operatori e proprietari di asset per rivalutare le strategie per rimanere competitivi e garantire che l'offerta sia adeguata alla nuova domanda.


Diventa sponsor
Contatta il nostro team e scopri le nostre opportunitá di sponsorship e di visibilitá secondo la strategia e necessitá della tua azienda
Sponsorship opportunities
Successful registration