Credit: elxeneize / Envato Elements

04, 05 e 06 de maio
Brasilia Time (GMT-3)
Solicite o seu convite
Participação é restrita a Membros do Clube e eMembers.
Se preferir entre em contato conosco por email, mande para [email protected].
Nosso time entrará em contato com você para confirmar a sua participação
111 people are attending
EVENT MANAGER

Lucas
Club Director Brazil & USAGRI Club
Lucas Tortelli is an executive with solid knowledge about hospitality and real estate industries, with more than 15 years of experience in leadership roles, he has been leading hotel teams of different markets and sizes, as well as leading some of the main real estate entities in Brazil.

He is Club Director of the GRI Club for Brazil and United States markets, developing a high-level networking environment and helping to gather the world's leading Real Estate players across the globe. He is also the Business Development Director of Smartus, a content based company with the mission of sharing the best practices and reliable information about the Real Estate industry for emerging markets.
+5511993752528
+5511993752528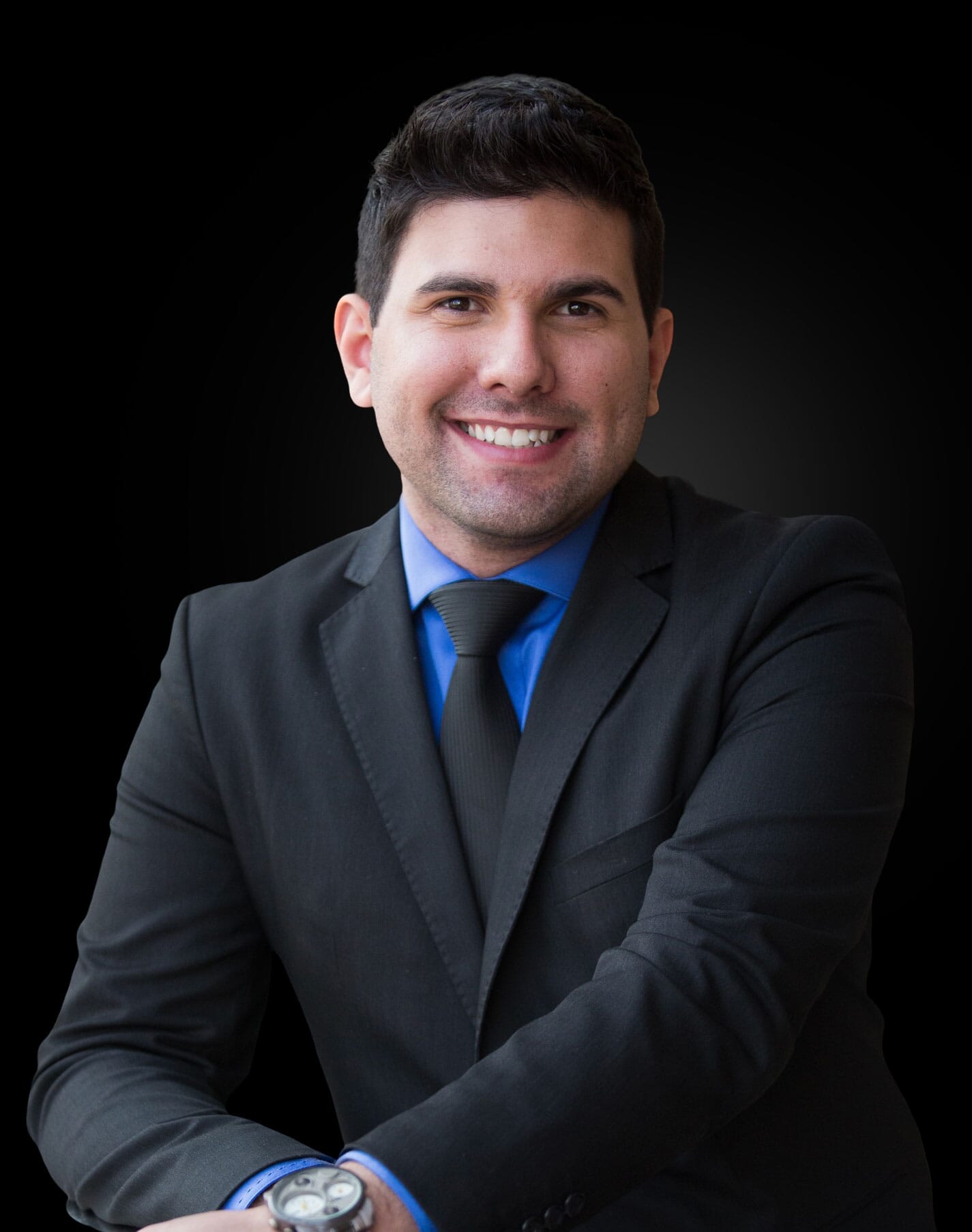 Robinson Silva
Robinson Silva
Partner, Real Estate - USA & Brazil
GRI Club
+55 11 99955-5662
+55 11 2391 5583
Robinson Silva is director of the GRI Club, which brings together leading real estate and infrastructure players in more than 20 countries. He leads the club's real estate market division in the United States and Brazil, including conferences and exclusive activities to members in the residential, land development, malls, retail, hospitality, offices, industrial and logistics segments. He is also a moderator of debates with essential players of the market, economy, and politics. He has an extensive network of relationships and a broad experience in the American and Brazilian real estate industry and the financial and credit areas. He holds a degree in Public Relations and postgraduate degrees in Marketing and Project Management.  
Com o objetivo de debater sobre novos modelos de negócio e como será o futuro da moradia no Brasil, os membros de Real Estate Brasil do GRI Club se reunirão nos dias 04, 05 e 06 de maio para o GRI Residencial para Renda eSummit 2021. Em 03 dias de sessões online, discutiremos tendências do setor, novos desenvolvimentos, perspectivas e aprendizados, além de novas oportunidades de negócio que o setor terá nos próximos meses frente à sua consolidação no País.
Networking & Formato Interativo
Nossos co-chairs iniciam a rodada de discussão e troca de conhecimentos. Depois disso, você pode participar da forma como quiser; de pessoa para pessoa, entre colegas sênior do setor à portas fechadas.
Planeje suas reuniões comerciais e faça networking com os participantes dos eSummits
Discussões privadas e informais, destinadas a fomentar a interação e troca de experiências; não apenas com a participação dos co-chairs, mas de todos na sala
Organize uma chamada de vídeo, ou verifique quem está online agora (fotos destacadas em verde) para enviar uma mensagem instantânea
Siga nossas sugestões de matchmaking, com leads comerciais gerados por IA com base em suas preferências
4 de maio | 09:00 - 10:00 | Brasilia Time (GMT-3)
Consolidation of the Multifamily Model in Brazil
Good winds ahead?
Demand, Development, and Price

- Where are the opportunities for the Multifamily asset class?

Accelerated Trends

- What to expect in the medium and long term for the Brazilian market?

Rising Markets

- Which are worth highlighting and how to achieve economies of scale?

International Investments

- What do international investors expect from the Multifamily segment?
5 de maio | 09:00 - 10:30 | Brasilia Time (GMT-3)
Mercado de Residencial para Renda e Estruturação Financeira
Como estruturar projetos rentáveis? 
Levantando Capital - Quais estruturas financeiras levar em consideração ao buscar o desenvolvimento e investimento em novos projetos? 
Fluxos de Capital - As Joint Ventures entre investidores domésticos e internacionais são o destaque para o futuro? 
Investimentos Internacionais - Como os fundos enxergam a estratégia de médio-longo prazo no mercado brasileiro?
6 de maio | 09:00 - 10:30 | Brasilia Time (GMT-3)
Gestão e Operação de Ativos
Quais os desafios impostos ao modelo?
Maior Atração - Incorporadora e Fundos enxergando cada vez mais o mercado de aluguéis? 
Desenho, Locação e Administração dos Imóveis - Quais os diferenciais na gestão e operações dos ativos? 
Marco Regulatório e Desafios Jurídicos - Quais desafios a serem superados em relação à lei do inquilinato?

Carolina
CEOJFL Realty
Brazil
Carolina Burg atuou em diversos bancos e multinacionais, como Alcoa e Citibank, além de participar do IPO das empresas Rossi Residencial e Brookfield, onde foi vice-presidente de planejamento estratégico e relações com investidores. Em 2011, ingressou como sócia no Banco Brasil Plural, responsável por investment banking real estate e conheceu o empresário Jorge Felipe Lemann. Juntos perceberam uma mudança comportamental no mercado imobiliário e uma demanda por uma nova maneira de morar. Diante deste cenário, em 2015 fundaram a gestora de ativos imobiliários JFL Realty, da qual a JFL Living faz parte e é uma empresa pioneira em moradia long stay de alto padrão no Brasil.

Rodrigo
Co-Founder and COOHasta Capital
Mexico
Rodrigo is Co-Founder and Chief Operating Officer of HASTA Capital. Prior to founding HASTA, Rodrigo was Managing Director for Greystar Real Estate Partners in Latin America, where he was responsible for all of Greystar's business activities in the region, including the company's Investment, Development, and Property Management divisions. Rodrigo graduated Magna Cum Laude with a Bachelor of Civil Engineering from The Cooper Union in New York and received an MBA with Distinction from the Harvard Business School. Rodrigo is a Founding Member of the Board of Directors of the Asociacion de Vivienda en Renta, A.C. (AVER), and a member of the National Multifamily Housing Council (NMHC).

Tom
MD, South AmericaGreystar
USA
Thomas Livelli, Managing Director, Chile with Greystar Real Estate Partners ("Greystar"), manages multifamily (for-rent residential) real estate investment and development initiatives for Greystar in Chile and is spearheading the firm's continued growth in the region. Prior to this role, Mr. Livelli was Senior Vice President with Boston Andes Capital, a private equity real estate firm with offices in Boston, Bogotá, and Buenos Aires. Previously, as a Director of Clark Realty Capital, Mr. Livelli was responsible for the financing and development of large scale mixed-use and residential communities with an emphasis on affordable housing in Central America, where he worked closely with the Overseas Private Investment Corporation, a federal a

Ken
Founding PartnerVBI Real Estate
Brazil
Ken Wainer é cofundador da VBI Real Estate e tem estado envolvido em todos os seus investimentos desde a concepção. Antes, foi sócio fundador da Vision Brazil, responsável por estabelecer a prática de real estate equity. Sua experiência inclui 20 anos de gestão de investimentos e assessoria para M&A em Nova York e São Paulo. É formado em Administração por Harvard e tem MBA pela MIT Sloan School of Management.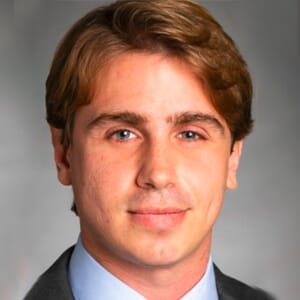 Kim
Global DevelopmentGreystar
USA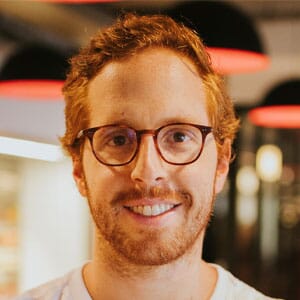 Rafael
Sócio-FundadorYuca
Brazil
Rafael Steinbruch é sócio-fundador da Yuca,uma proptech de gestão de imóveis residenciais para locação. Era membro do time de investimentos da Starwood Capital Group,um fundo global de investimento em real estate com mais de US$60 bilhões de patrimônio sob gestão. Rafael foi responsável pela gestão dos investimentos na América Latina e pela prospecção de novos negócios nos Estados Unidos. Antes de se juntar a Starwood Capital Group em 2014, fazia parte do time de investimentos da G5 Evercore Private Equity,responsável pela prospecção e análise de investimentos na área de varejo e tecnologia.Iniciou sua carreira no grupo de fusões e aquisições e mercado de capitais do Banco Morgan Stanley.Membro do Conselho de Administração da LOG Commercial Allan
CEOCharlie
Brazil
Graduado em Engenharia de Produção pela Poli - USP, com passagem pela ETSEIB - Universitat Politécnica de Catalunya. Iniciou sua carreira em consultorias renomadas e multinacionais, como Accenture, Webb Business e Integration Consulting, tendo participado de projetos na Unilever, Nokia, Saint Gobain, além de experiência em Marketing pela Cadbury Adams. Atuou no mercado financeiro pelo Patria Investimentos como Associate em Private Equity, participando do closing e gestão de uma das empresas adquiridas pela Anhanguera, instituição investida de um dos fundos. Em 2007 se juntou ao Flavio Ghelfond para empreender e trazer inovação ao segmento imobiliário e hoteleiro, culminando no lançamento do Charlie em 2020.

Felipe
Partner & FounderNext Realty
Brazil
Sou engenheiro civil por profissão e empreendedor por vocação. Iniciei minha carreira profissional na construtora Camargo Correa e posteriormente trabalhei na Athie Wohnrath onde implantei o braço de criação de obras industriais. Em 2018 após um profético sonho, decidi que era a hora de empreender e junto a dois sócios fundei a Next Realty. A incorporadora chega ao mercado imobiliário paulistano com o objetivo de construir projetos residenciais boutiques nos bairros da Vila Nova Conceição, Jardins e Itaim Bibi, principalmente em terrenos compactos de 300 m2 a 500 m2.

Juliano
CEO e Co-fundadorUliving
Brazil
Co-fundador e CEO da ULIVING Brasil desde 2012, empresa especializada em desenvolvimento e operação de empreendimentos voltados para residência de estudantes. Engenheiro Civil formado pelo Instituto Mauá de Tecnologia, com Pós-graduação em Gestão e Estratégia de Empresas pela UNICAMP, e especializações em Direito Imobiliário e Gerenciamento de Projetos. Iniciou sua carreira como engenheiro de obras, possuindo experiência em obras verticais e horizontais de grande porte. Possui uma longa experiência no mercado imobiliário, tendo assumido cargos de liderança em empresas como Rossi Residencial, Inpar S/A, JHSF e outras.

Maxime
FounderIlion Partners
Brazil
Maxime é um investidor especializado em desenhar e executar projetos imobiliários de impacto urbano. É sócio fundador da Ilion Partners. Desde 2014, a Ilion realizou 12 investimentos no Centro expandido de São Paulo e se tornou um dos principais especialistas em retrofit na cidade. Entre 2005 e 2014, Maxime completou transações imobiliárias na Europa e nos Estados Unidos, principalmente na área comercial, com valor cumulado de U$ 400 m (como investidor/incorporador) e U$ 1,5 bi (como advisor). Maxime é formado em Administração de Empresas pela HEC Paris, com intercâmbio na FGV, em São Paulo.

Paulo
Sócio-Fundador e COOYuca
Brazil
Worked at the Growth Equity team within Patria (Blackstone LatAm Affiliate), covering numerous sectors such as real estate, healthcare, and food & beverage. He worked as an investment manager, as well as director and board member of portfolio companies. Paulo earned his MBA at The Wharton School, focusing his studies on Real Estate and Data Analytics.

Roland
CEOBonadona Hotel Consulting
Brazil
ROLAND DE BONADONA, há 30 anos no Brasil, foi o inspirador da visão estratégica e mentor do projeto que conduziu o Grupo Accor na liderança avançada do mercado hoteleiro. Anima hoje a BHC consultoria, dedicada a assessoria estratégica para dirigentes de redes hoteleiras e investidores do setor. E mestrado em Administração pela Universidade Paris IX e PGA no Insead. É cofundador do FOHB, foi presidente da Câmara de Comércio França-Brasil, membro do Núcleo de Altos Temas do Secovi-SP. e membro da Academia Brasileira de Eventos e Turismo.

Thomaz
Co-founder & CEONomah
Brazil
Torne-se um patrocinador
Entre em contato com nossa equipe e conheça as oportunidades de destaque que melhor se adequa a sua estratégia comercial.
Oportunidades de patrocínio
* Required fields
Successful registration