Submit your interest
If you wish to know more about GRI, please, fill out your information below, and we will get in touch with you.
Successful registration
90 people are attending
EVENT MANAGER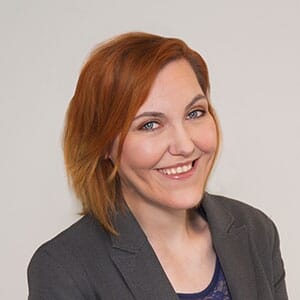 Kirsty Stevens
Kirsty Stevens
Partner
GRI Club
0787150599
12 years experience within conference production in infrastructure, tax, finance and real estate. Previously working with RICS for four years helping drive the global CPD rollout. I have been with GRI Club for over 4 years, from Sales Director, UK Markets Director, Content Director and now as Global Head of Content with Sales Specialty within our Europe and USA markets. Ask me about our European events,asset class specialisms and connecting wtih investors globally. BA Hons in Philosophy from Kings College London, hobbies include Rugby, Theatre Production and Time Out Tastemaker.
How can UK & European Real Estate markets reset,
rethink and recover post COVID, now and stabilise in the long term?
At the heart of the annual British & Irish GRI conference, through the special request of GRI Club Europe Members, this in person event aims to aid the discovery process for sourcing deal flow and get back on track post COVID through frank conversations on capital, demand and risk/reward. We will welcome UK Private Equity Investors, Fund Managers, LP's Developers, Asset Owners, Operators and Lenders invested across all Europe regions, risk profiles and asset classes, to engage in a series of informal roundtables where everyone can participate.
Agenda
Close
See complete schedule
02:30pm - 03:45pm
Post COVID Investment Cycle
Down turn values or up runs inflation?
GDP, interest rates & unemployment - Will the market cool or ramp up?
Inflation Risk - Increased concerns or not much to worry about?
USA, APAC and Europe Capital Flows -Where is the capital coming from?
Has COVID changed pricing & leveraging and is it rational?
Europe Assets - Flight to core or alternatives in the driving seat?
Europe Regions - Finding Equity Partners & Adjusting Risk Profiles
04:30pm - 05:30pm
UK Deals Post Covid
Boom or doom?
Thin liquidity, how to get buyers kicking again?
Covid Accelerated Habits - which assets benefit, which fail?
LP/GP Partnerships - Widening Bid & Ask gap, Are All Bets Off?
Refinancing Deals, Underwriting & Adjusting to Pricing
Capital Commitments From End Investors; Traditional & alternative dealflows
Development Deals - What Makes Sense?
Europe Opportunistic & Value Add
How to get rational pricing back?
Value Add Markets in Europe - How to identify future projects and ensure their quality and profit?
Rates & Yields - When and how can we ensure profitability of those deals?
Private Equity - Dry powder impact on risk and price anticipation?
Banks' Appetite & Lending Confidence - Why does the crisis impact banks' involvement in opportunistic and value add projects? 
Asset Conversions & Managing to Core - Solution to rise up yields in what and where?
Forward Funding & Refinancing the only way forward?
NPLS - Bargains here or still waiting for the bottom?
Close
See complete schedule
09:00am - 10:00am
Opening Keynote
Fireside Chat Interview
James Seppala is a Senior Managing Director in the Real Estate Group and the Head of Real Estate Europe, based in London. Since joining Blackstone in 2011, Mr. Seppala has been involved in a number of Blackstone's investments across Europe, including Logicor, OfficeFirst, Sponda, and Mileway. Prior to joining Blackstone, Mr. Seppala was a Vice President at Goldman Sachs & Co, where he spent 10 years focused on equity and debt investment opportunities in Europe and the United States on behalf of Goldman Sachs's real estate private equity group. Mr. Seppala graduated magna cum laude from Harvard College in 2001.
10:30am - 11:15am
Operational Resi
High demand, where's the downside risk?
Post COVID Risk Profiles - Is the alternative market liquid and creating mainstream opportunities for investors?
Deal Volumes & Allocations Increasing - How to capture the upside?
Pricing Operational Assets - Where's the downside risk?
Blurred Lines - Is hospitality the new residential?
Student Housing & Co-Living - Money spinner?
Care Homes & Retirement Assets - Best to back fundamentally but challenges with operator partnerships?


Raising & Allocating Capital
Which EU cities winners, which losers?
Raising Capital - Where is the capital coming from and will equity pour only in core assets?
All about Location or are Asset Classes the Main Deciding Factor?
Allocation Game - Too soon or opportunities en masse?
Institutional Investment Appetite - What's changed, what's staying the same?
Lack of Product - No shortage of capital but nowhere to invest?
ESG Considerations
Aligning net zero carbon with investment growth
Reporting Sustainability & Impact Investment as Key Non-Traditional Real Estate Investment Factors?
Social Impact Value Returns - How to benchmark and measure impact for business sense?
Shared Value - Increasing business value through ESG & tech considerations
11:45am - 12:45pm
Logistics & Light Industrial Rental Growth
E-commerce party or supply chain jam?
Ecommerce penetration creating demand across Europe - What opportunities to buy, sell?
Finding Product - Availability, price and locations
Brexit Battleground - France, Ireland & Benelux in prime position?
Occupational Market Drivers Impact on BTS & Acquisitions - Cold storage, retail, food and automotive
Strategies in saturated markets? UK, France, Germany, Netherlands?
Spain, Italy, Czech & Portugal hidden gems?
Workspace
Status quo or vacancies & repurposing?
Return to Work - What to do with vacant space and tenant retention?
Tenant Demand - WFH v creating attractive workplace destinations
Structural, Social & COVID accelerated demand drivers - How to create value in the now normal?
Sustainable Income Streams in Digital Age - Ensuring offices isn't the next retail
Flex Operators - Who to partner with or do it yourself?
Tenant Mix - Corporates, SMEs & startups; where do they fit in & when are they returning to the office?
01:45pm - 02:45pm
London
Is the bloom off the rose?
Global Capital - Still on top or new pecking order?
New deals & Risk Exposure - Any changing to lending and finance?
Bid & Ask Gap - Wider or closing back?
Post Brexit, Post Vaccines - Are capital markets too happy?
Strategies to Capitalise on Value-Add & Opportunistic Investment
Institutional Investor Appetite - Which asset classes are providing greeted ROI?
Debt & Finance Recovery
Down goes Bankers' Appetite, Up Goes the Forward Funding?
How has COVID Changed Debt Pricing & Leveraging?
Development Finance - New opportunity to pick slack from banks exiting?
Pricing up Different Geographies
Forward Funding - Equity now, debt later?
Which Asset Classes are Lenders Still Looking at?
Banks, Debt Funds, Mezz - Any upsides to more risk & higher prices?
03:15pm - 04:15pm
Regenerating Regions Through Value Add
Repurposing Assets vs New Development Deals
Institutional Appetite - Flight to London or regional opportunities never better?
Distressed Buyers - Are local authorities ones to watch?
Commercial Core & Value Add - Repurposing Assets vs New Development Deals
Placemaking and Future of Urban Areas - How has COVID transformed the game?
Connectivity, Demand & Community - Need to rethink public, private partnerships?
Long Term Strategies For Obsolete Retail Space - Resi vs commercial uses 
Hospitality, F&B, Leisure
Short term shocks over, what's next?
Buyers - Distressed wave or recovery possible through acquisitions?
Sellers - Pricing makes sense right now?
Lenders - What are they backing and why?
Operators - Back in the driving seat?
Europe Regions - Which markets are quick to recover?
04:40pm - 05:30pm
Future of Real Estate
Can tech meet the needs of the modern occupier?
Demographics - Urban density, reshaping space and community placemaking, can the deals attract institutional backing?
Tech Solutions for New Consumer Demands - Creating experiences, connectivity & communities
Gen Z vs an Aging Population - Catering to needs across the demographic scale
Retail Obsolescence
Creating opportunities, when to Strike?
Winning Retail - Repurpose or rethink tenant partnerships?
Risk Positioning - Only for opportunistic players?
Financing - Any lenders in the game or all about equity?
Which Concepts to Bet on - Food anchored retail, high street or shopping malls?
Distressed & Obsolete Assets - What redevelopment opportunities are out there?
Meet our exclusive format.
GRI has no speakers, no presentations. Instead, you have a selection of closed-door discussions where everyone can participate.
Much like a conversation in your own living room, the dynamic environment allows you to engage with your peers in an informal and collegial setting.
Become a Sponsor
Contact our team and check the sponsorship and exposure opportunities according to the strategy of your company.
Sponsorship opportunities
Successful registration

Neuilly-Sur-Seine | France
CMS Francis Lefebvre Avocats is one of the leading international corporate law firms. It is ranked 2nd largest law firm in France by revenue. Its deep roots, unique positioning and highly recognised expertise enable it to deliver innovative, high-value-added solutions in Tax, Business, Corporate and Employment law. CMS provides a wide range of expertise across 19 expert practice and sector areas including Banking and Finance, Commercial, Competition, Corporate, Dispute Resolution, Employment, et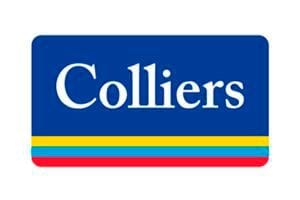 Warsaw | Poland
Colliers (NASDAQ, TSX: CIGI) is a leading diversified professional services and investment management company. With operations in 68 countries, our more than 15,000 enterprising professionals work collaboratively to provide expert advice to maximize the value of property for real estate occupiers, owners and investors. For more than 25 years, our experienced leadership, owning approximately 40% of our equity, has delivered compound annual investment returns of almost 20% for shareholders. In 2019, corporate revenues were more than $3.0 billion ($3.5 billion including affiliates), with $33 billion of assets under management in our investment management segment.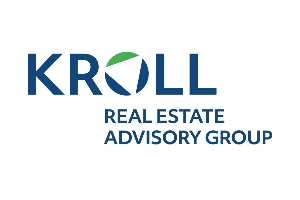 Milan | Italy
Kroll Real Estate Advisory Group (REAG) provides real estate advisory services tailored to meet the requirements of specific jurisdictions and aims to develop and increase the value of individual assets or properties. REAG has a network of over 750 professionals across Europe. Kroll provides proprietary data, technology and insights to help our clients stay ahead of complex demands related to risk, governance and growth. Our solutions deliver a powerful competitive advantage, enabling faster, smarter and more sustainable decisions. With 5,000 experts around the world, we create value and impact for our clients and communities.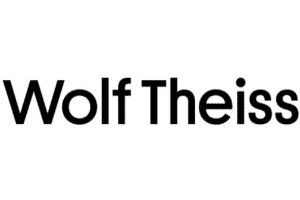 Warsaw | Poland
Wolf Theiss is one of the leading law firms in CEE and SEE. We have built our reputation on a combination of unrivalled local knowledge and strong international capability. We opened our first office in Vienna 60 years ago. Our team now brings together over 340 lawyers from a diverse range of backgrounds, working in offices in 13 countries throughout the CEE and SEE region. Over 80% of our work involves cross-border representation of international clients, and we offer full range of services.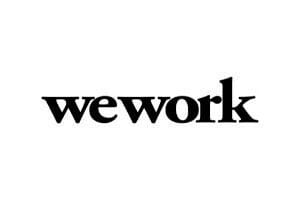 London | United Kingdom
WeWork is a global network of workspaces where companies and people grow together. We transform buildings into dynamic environments for creativity, focus, and connection. More than just the best place to work, though, this is a movement toward humanizing work. We believe that CEOs can help each other, offices can use the comforts of home, and we can all look forward to Monday if we find real meaning in what we do.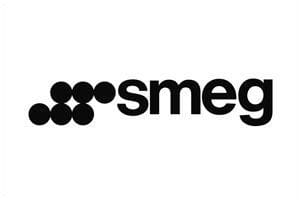 Lisbon | Portugal
Smeg is an Italian manufacturer of designer appliances. Appliances designed with the collaboration of top architects worldwide. This combination of performance, style and attention to detail is the perfect expression of products made in Italy.