Request a Call
If you wish to know more about GRI, please, fill out your information below, and we will get in touch with you.
Successful registration
19 people are attending
EVENT MANAGER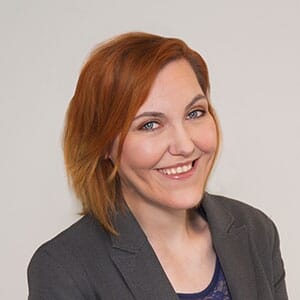 Kirsty Stevens
Kirsty Stevens
Global Head, Content & Production | Senior Director, UK Accounts
GRI Club
0787150599
12 years experience within conference production in infrastructure, tax, finance and real estate. Previously working with RICS for four years helping drive the global CPD rollout. I have been with GRI Club for over 4 years, from Sales Director, UK Markets Director, Content Director and now as Global Head of Content with Sales Specialty within our Europe and USA markets. Ask me about our European events,asset class specialisms and connecting wtih investors globally. BA Hons in Philosophy from Kings College London, hobbies include Rugby, Theatre Production and Time Out Tastemaker.
Over a year on from the start of the global pandemic, Real Estate Investors might finally turn attention to recovery and capital activity. Opportunities to reposition and buy distressed assets are in abundance, and dry powder stored up will have to start trickling through. Yet so many challenges caused by COVID remain; the acceleration of tech, ESG and tenant demands on certain asset classes, a global debt problem and pricing still unclear; it feels we might be underwriting in the dark.
How can European Real Estate reset, rethink and recover post COVID, now and stabilise in the long term?
Through the special request of GRI Club Europe Members, this summit aims to aid the discovery process for sourcing deal flow and get back on track post COVID through frank conversations on capital, demand and risk/reward. We will welcome Private Equity Investors, Fund Managers, LP's Developers, Asset Owners, Operators and Lenders invested across all Europe regions, risk profiles and asset classes, to engage in a series of informal roundtables where everyone can participate.
Post COVID Investment Cycle
Down turn values or up runs inflation?
Europe Opportunistic & Value Add
How to get rational pricing back?
LP/GP Partnerships
What's changed, what's staying the same?
Raising & Allocating Capital
Which EU cities winners, which losers?
Alternatives
Flight to quality or their time is now?
Workspace
Status quo or vacancies & repurposing?
Logistics & Light Industrial Rental Growth
E-commerce party or supply chain jam?
BTR Resilience
United Investors, Developers & Operators or worlds apart?
Debt & Finance Recovery
How to remain competitive?
Core Offices Reset
Pricing, demand & investment fundamentals
Hospitality, F&B, Leisure
Short term shocks over, what's next?
Retail Obsolescence
Creating opportunities, when to Strike?
Dealflow Recovery
Thin liquidity, how to get buyers kicking again?
Ireland
Global liquidity here to stay or passing fling?
London
Is the bloom off the rose?
UK Regions
Value add gamechanger or back in the shadows?
PRS & BTR
Stamp Duty deal surge vs long term fundamentals
Gamechanging Fundamentals
Tech, ESG & Demographics the new pillars?
Confirmed Co-Chairs include:

Andrea
MD, Co-Head of EMEA RE FinanceGoldman Sachs
United Kingdom
Andrea Bora is a Managing Director in Goldman Sachs Real Estate Finance team, he is located in London and co-heads the firm's EMEA CRE debt team, focusing on distribution. Andrea joined the firm from Morgan Stanley where he worked for 7 years in CRE finance mainly within the ELOC CMBS program and prior to that he was for 5 years at Bear Stearns on a similar role. Andrea has extensive experience in all aspects of CRE finance including origination, structuring and distribution. From his current role Andrea has recently run distribution of debt transactions in various jurisdictions including UK, Germany, France, Spain, Italy, Benelux and Poland.

Andrew
Founding PartnerRevcap
United Kingdom
Andrew was a founding partner of Revcap in 2004 and is a member of the Revcap Investment Committee. He takes overall responsibility for investments and capital raising at the firm. Andrew was formerly a managing director and head of the European real estate principal transactions business at Lehman Brothers and a solicitor at Clifford Chance in the Property Finance Group. Andrew has a BA (Hons) in Law and French from the University of Sussex and a postgraduate licence in EU law from the Université Libre de Bruxelles. Andrew is a fluent French speaker.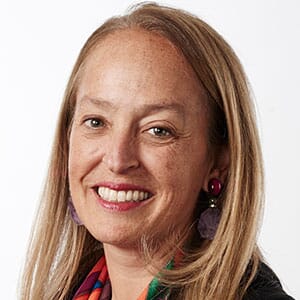 Audrey
Head of FundraisingKennedy Wilson
United Kingdom
Audrey Klein is the Head of Fundraising for Kennedy Wilson Europe. Prior to this she held Head of Fundraising roles at several firms but is best known for starting the European business out of London for the Park Hill Real Estate Group, a Division of Blackstone, which she ran for 9 yrs. Prior to joining Park Hill, she ran her own business for 5 yrs marketing alternative asset funds across all asset classes including private equity, real estate and hedge funds to European investors comprised of pension funds, banks, family offices and high net worth individuals. She is a graduate of Northwestern University's Kellogg School of business where she received an MBA, and is also a graduate of Emory University with a degree in Economics.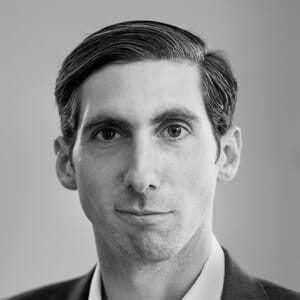 Brandon
Founding PartnerCastleforge Partners
United Kingdom
Brandon co-founded Castleforge Partners (formerly Mercer Real Estate Partners) in July 2010. Prior to founding Castleforge, Brandon worked for Westbrook Partners and Morgan Stanley Real Estate. Brandon has been involved in transacting over £1.5b of Real Estate asset value across the U.S. and Western Europe and has experience as both an advisor and an investor across a diverse range of investment types and asset classes. Castleforge Partners manages discretionary funds on behalf of a range of institutional investors and can invest across asset classes. It focuses thematically on select opportunity sets and seeks to generate high cash flow using operations.

Brooks
PartnerKew Capital
United Kingdom
Brooks has over 20 years of private equity experience. Brooks currently leads real estate investing for Kew Capital LLP, a large single family office based in London. Prior to Kew, Brooks led real asset investments for the Bain Capital family office based in Boston. Earlier in his career, he worked as a senior private equity real estate executive and led over nine million square feet of development. Brooks earned an MBA with Distinction from Harvard Business School and a dual degree in Economics and Political Science with Honours and Distinction from the University of North Carolina at Chapel Hill, where he was a Morehead Scholar.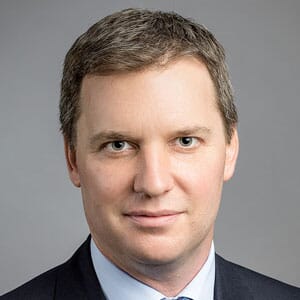 Christian
Managing PartnerValor Real Estate Partners
United Kingdom
Christian Jamison is the managing partner of Valor Real Estate Partners LLP ('Valor'), a pan-European industrial platform, headquartered in London, focused on urban/infill industrial and logistics properties. Founded in 2016 by Christian and his partners, Valor is a full-service development management and investment business with offices in London and Paris. The company currently manages a 75 asset portfolio totalling approximately 6 million sq. ft on behalf of global investors. Prior to Valor, Christian established and served as CEO of Delin Property until 2016 and previously held senior roles at JP Morgan, GE Capital and Credit Suisse.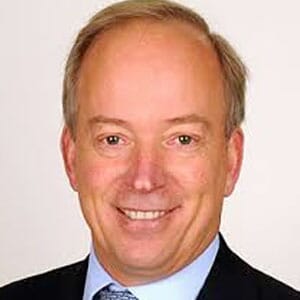 Colin
ChairmanPradera
United Kingdom
Co-founder and now Chairman of a specialist shopping centre and retail park investment management company active in Continental Europe, China and the U.K.

David
ChairmanFreemasons Pension Scheme
United Kingdom
Former Head of Pensions at London Transport, David has wide experience of all aspects of pensions. He is chairman of Trustees for two pension funds and was an independent Trustee of SAUL (University of London scheme). David graduated from Oxford University with a degree in Mathematics. After qualifying as an Actuary, he spent 15 years as Finance Partner of a stockbroker, specializing in providing investment advice to pension funds, particularly on Bonds. He co-wrote the Institute of Actuaries investment textbook. He is currently working as an Independent pensions / Investment Consultant, chairing pension training courses and is the Chief Examiner and Tutor for Pensions Risk Management for the Association of Corporate Treasurers (ACT).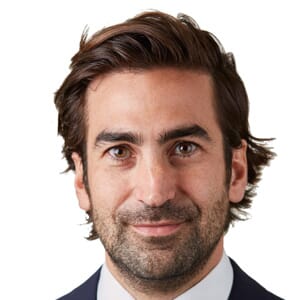 David
Global Managing PartnerThor Equities
United Kingdom
David is Global Managing Partner and Global Head of Logistics Acquisitions at Thor Equities. Previously David was a European director with The Blackstone Group's European logistics platform, Logicor. He was involved in over €3bn of transactions in over 10 countries across Europe and was responsible for the valuations of the €13bn platform sold to China Invesment Corporation (CIC). David received an Executive MBA from the University of Cambridge, where he and peers formed Lookfit, an avatar / augmented reality based startup, focussing on solving the issue of reverse logistics.

Gavin
Founding PartnerDeutsche Finance International
United Kingdom
Gavin Neilan is a Founding Partner, Head of Investments and Member of the Investment Committee of Deutsche Finance International or DFI, a pan-European private equity platform with over €2.4 billion AUM. The firm pursues value add and opportunistic research driven strategies seeking to generate superior risk-adjusted returns through deep value investing, capitalising on trends and transforming investments through active asset management. Gavin has over 20 years' of industry experience as a business owner, investor, financier and lawyer. He has been involved in more than €5 billion of transactions and has extensive cross border expertise, having operated in over 30 markets across Europe, the America, Africa and the Middle East.

Gregg
Principal, Head of IberiaBenson Elliot
United Kingdom
Gregg has 17 yrs of experience in the real estate industry and joined Benson Elliot in 2011 as head of Iberia, where he is responsible for managing, originating and analysing new investment opportunities in Spain & Portugal. Prior to Benson Elliot, Gregg was part of the investment team at Colony Capital, where he worked on debt and equity transactions across Europe. Earlier in his career, he was a consultant advising clients on the market and financial feasibility of hotel and residential developments across the U.S., Asia, LATAM and the Caribbean. He received his BA from Dartmouth College, an MA in International Affairs from the Lauder Institute at the University of Pennsylvania and an MBA from the Wharton School. He is fluent in Spanish.

Ian
CEO & FounderAdderstone Group
United Kingdom
Ian Baggett (BSc (Hons) PhD) - is the CEO founder of Adderstone Group property development organisation, based in Newcastle upon Tyne. Adderstone Group was founded in 1999 and is now one of the UK's fastest-growing privately owned property businesses. Adderstone Group invests in and develops residential and commercial property, mainly in the North East of England. We are looking forward to forging direct relationships with funds or private investors seeking value in the north of England. We also now have a London office providing great value development management and construction contracting services from our North East cost base to the London market.

Jacopo
Real Estate InvestmentsAngelo Gordon
United Kingdom
Jacopo Burgio joined Angelo Gordon Europe in 2016 and focuses on real estate investment opportunities in France, Spain and Hospitality. Prior to joining the firm, Jacopo worked for over 3 years at Blackstone in London, in the Real Estate team, and began his career at Jefferies where he worked in their Real Estate Investment Banking and M&A Groups. Jacopo holds a Bachelor of International Economics from Bocconi University in Milan and he is fluent in French, Italian, Spanish and English.

James
PartnerTPG
United Kingdom
Mr. Piper is a Partner based in London and a member of TPG Real Estate's Investment Committee. Prior to joining TPG, he was a Partner in the Real Estate Group at Ares Management, where he spent 12 years, before which he was a member of the European Mergers & Acquisitions Group at Credit Suisse. He received a Masters degree in Physics from the University of Cambridge, where he graduated with First Class Honours. Mr. Piper serves on the board of Arlington Business Parks, a UK-based owner and manager of high quality office parks. He is also a trustee of the Royal Trinity Hospice, a charity providing care and support for those with life-limiting conditions in London.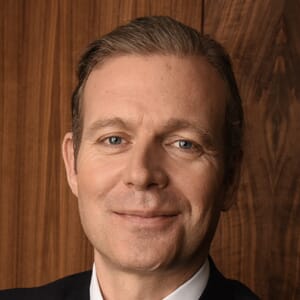 John
Founder partner & CEOApache Capital Partners
United Kingdom
John Dunkerley, is a founder of Apache Capital Partners and has over 25 years' experience in property and investment management. John is a qualified Chartered Surveyor and for a period of 12 years, John worked for Jones Lang Wootton and Fletcher King, specialising in UK wide investment before building London & Capital's expanding property division. In 2008, together with Richard Jackson, John established Apache Capital Partners, a business that is structured to take advantage of the current market conditions, specialising in investing on behalf of Middle Eastern investors into the UK. Apache Capital now manages in excess of £500m of assets with a pipeline which takes AUM to £1.4bn.

Lissa
Managing DirectorBerkeley Capital Group
United Kingdom
Lissa Engle is Managing Director at Berkeley Capital Group ['BCG'], an agile, innovative, turnkey partner on sustainable hospitality investments and developments across UK & Europe. New to 2021, BCG is pursuing a programmatic investment approach and seeking a global investor to partner with on opportunistic & value add hospitality deals. Lissa guides strategic direction of investments, including critical aspects of origination, underwriting, execution and asset management. Prior to CRE, she worked in US & Europe in Strategy Consulting & Private Equity. She speaks French, German & Italian and holds a BA from Dartmouth College & MBA from INSEAD. Lissa chaired Hospitality Committee & now chairs Sustainable Hospitality Committee.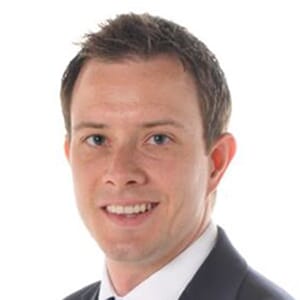 Lorcain
Head of LendingStarwood Capital Group
United Kingdom
Lorcain Egan is Head of Lending, Europe for Starwood. Mr. Egan is responsible for debt origination and asset management for Starwood's lending platform in Europe. Since joining Starwood in 2013, Mr. Egan has structured and executed financings totaling $1.8bn and whilst working in Capital Markets for Starwood between 2013 and 2017 he secured $4.4bn of financing for Starwood's equity acquisitions across Europe. Prior to joining Starwood Capital, Mr. Egan was a Vice President at Barclays Bank where he worked in their Structured Property, Debt Finance team. In this team, Mr. Egan focused on originating real estate debt opportunities for Barclays. Mr. Egan holds a degree in Law & Economics from the University of Ulster.

Lorna
Director, Capital MarketsDelancey
United Kingdom
Ms Brown is an established real estate professional with over 20 years' experience investing, structuring and managing UK real estate investments in both debt and equity and across a range of asset classes. Prior to joining Delancey she held senior roles in Blackstone Real Estate, Legal & General Investment Management and RBS where she focussed on UK debt and equity investments. Having recently joined Delancey Ms Brown is responsible for Capital Markets, which includes underwriting and evaluating new and existing investments, capital raising and sourcing financing for real estate investments on behalf of Delancey clients. She also oversees the group's lending relationships across Banks, Insurers and debt funds.

Mark
Senior Managing Director, UKGreystar
United Kingdom
Mark Allnutt is a Senior Managing Director and leads Greystar's vertically integrated platform in Europe. He is responsible for overseeing investment, development and operations in seven markets – Austria, France, Germany, Ireland, Spain, The Netherlands and United Kingdom – working with the country leaders to grow Greystar's presence across the region in both multifamily and student housing.

Mark has a wealth of experience in the management of multidisciplinary teams to deliver successful residential ventures. Prior to joining Greystar in 2014, Mark was Group Executive Commercial Director of Thames Valley Housing (TVH) and a founding director of Fizzy Living, the sovereign wealth fund-backed multifamily subsidiary of TVH.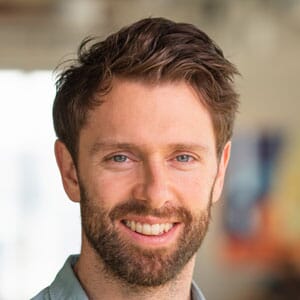 Patrick
Head of International Real Estate - EMEA & APACWeWork
United Kingdom
Patrick is Executive Vice President of Real Estate at WeWork. He currently heads WeWork's European real estate expansion. He holds a MBA from Columbia University and is originally from London.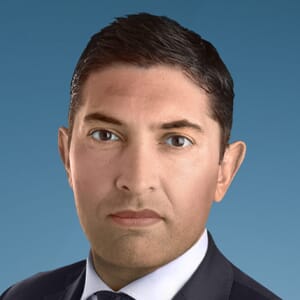 Paul
Managing Director & CEO EuropeHarrison Street Real Estate Capital
United Kingdom
Mr. Bashir joined the firm in 2020 and is Chief Executive Officer of Europe. In this role Mr. Bashir leads the expansion of Harrison Street's European strategies and he is also responsible for overseeing and growing the firm's team of professionals across the U.K. and Europe. Mr. Bashir brings over 20 years of experience in private equity real estate, operations and corporate finance to Harrison Street. Prior to joining Harrison Street, Mr. Bashir was most recently President and Chief Operating Officer at Round Hill Capital, a real estate investment and asset management firm with a global footprint. While at Round Hill Capital, he managed a business with an $8+ billion portfolio as well as a team of 260 people across 15 offices.

Rebekah
Head of Business DevelopmentLondon & Regional Properties
United Kingdom
Rebekah heads Business Development at MARCOL, a UK family office and investment firm, to introduce new business growth opportunities and investor relationships across a diverse range of sectors in private equity and real estate.Prior to joining MARCOL, Rebekah worked at M7 as Divisional Director in the investor relations and capital raising team. Previously, she held various senior roles at CBRE in New York and London before moving to Cushman & Wakefield as a Partner in the London-based cross border capital markets team with primary responsibility for capital flows from North America into Europe.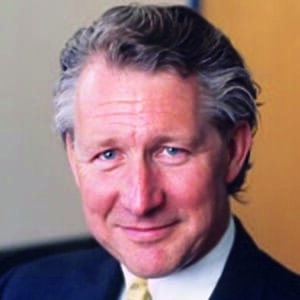 Roger
Partner & Head of Real Estate, EuropeApollo Global Management
United Kingdom

Tom
Managing Director, Ingenious Real EstateIngenious Real Estate
United Kingdom
Tom Brown is Managing Director of Ingenious Real Estate. He joined as head of property lending in 2016 following a 27 year career at RBS and was promoted to the Ingenious board during 2018. Tom now oversees a team of 11 and an asset backed loan book of £300m deployed across development and bridging. He is also responsible for a number of joint venture equity investments. Tom has been involved in the financing of real estate for over 20 years and has through the cycle experience across a number of asset classes.
Agenda
Close
See complete schedule
14:00 - 14:30 | Registration & Networking
14:30 - 15:45 | Plenary Session
15:45 - 16:30 | Networking
16:30 - 17:30 | Discussions
17:30 - 18:15 | Welcome Drinks
Close
See complete schedule
09:00 - 10:00 | Discussion
10:00 - 10:30 | Networking
10:30 - 11:15 | Discussions
11:15 - 11:45 | Networking
11:45 - 12:45 | Discussions
12:45 - 13:45 | Lunch
13:45 - 14:45 | Discussions
14:45 - 15:15 | Networking
15:15 - 16:15 | Discussions
16:15 - 16:40 | Networking
Meet our exclusive format.
GRI has no speakers, no presentations. Instead, you have a selection of closed-door discussions where everyone can participate.
Much like a conversation in your own living room, the dynamic environment allows you to engage with your peers in an informal and collegial setting.
Become a Sponsor
Contact our team and check the sponsorship and exposure opportunities according to the strategy of your company.
Sponsorship opportunities
* Required fields
Successful registration

Neuilly-Sur-Seine | France
CMS Francis Lefebvre Avocats is one of the leading international corporate law firms. It is ranked 2nd largest law firm in France by revenue. Its deep roots, unique positioning and highly recognised expertise enable it to deliver innovative, high-value-added solutions in Tax, Business, Corporate and Employment law. CMS provides a wide range of expertise across 19 expert practice and sector areas including Banking and Finance, Commercial, Competition, Corporate, Dispute Resolution, Employment, et

Warsaw | Poland
Colliers International (NASDAQ, TSX: CIGI) is a leading diversified professional services and investment management company. With operations in 68 countries, our more than 15,000 enterprising professionals work collaboratively to provide expert advice to maximize the value of property for real estate occupiers, owners and investors. For more than 25 years, our experienced leadership, owning approximately 40% of our equity, has delivered compound annual investment returns of almost 20% for shareholders. In 2019, corporate revenues were more than $3.0 billion ($3.5 billion including affiliates), with $33 billion of assets under management in our investment management segment.

Milan | Italy
The Duff & Phelps Real Estate Advisory Group (REAG) provides real estate advisory services tailored to meet the requirements of specific jurisdictions and aims to develop and increase the value of individual assets or properties. REAG has a network of over 750 professionals across Europe. Duff & Phelps is the premier global valuation and corporate finance advisor with expertise in complex valuation, dispute and legal management consulting, M&A, real estate, restructuring, governance and regulatory consulting. The firm's more than 2,000 employees serve a diverse range of clients from offices around the world.

Warsaw | Poland
Wolf Theiss is one of the leading law firms in CEE and SEE. We have built our reputation on a combination of unrivalled local knowledge and strong international capability. We opened our first office in Vienna 60 years ago. Our team now brings together over 340 lawyers from a diverse range of backgrounds, working in offices in 13 countries throughout the CEE and SEE region. Over 80% of our work involves cross-border representation of international clients, and we offer full range of services.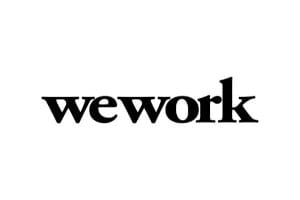 London | United Kingdom
WeWork is a global network of workspaces where companies and people grow together. We transform buildings into dynamic environments for creativity, focus, and connection. More than just the best place to work, though, this is a movement toward humanizing work. We believe that CEOs can help each other, offices can use the comforts of home, and we can all look forward to Monday if we find real meaning in what we do.

Lisbon | Portugal
Smeg is an Italian manufacturer of designer appliances. Appliances designed with the collaboration of top architects worldwide. This combination of performance, style and attention to detail is the perfect expression of products made in Italy.