​Deutschlands Immobilien Ausblick 2022 - Vorbei mit den Goldenen Jahren?
27. Januar
16:00 - 17:00 | Central European Time (GMT+1)
Nehmen Sie an diesem Event teil, wenn Sie sich für eine kostenfreie Mitgliedschaft anmelden.
Diese Mitgliedschaft beinhaltet kostenlosen Zugang zu unserer internationalen Community, in der Sie sich mit mehr als 10.000 Mitglieder vernetzen können und an jedem unserer kostenlosen online Meetings teilnehmen können.
Successful registration
46 people are attending
Credit: Elxeneize / Envato Elements
Julia

Haugg
Production Director
GRI Club
Victor

Heimann
Portfolio & Account Manager - DACH -
GRI Club

Julia
Production DirectorGRI Club
+447933254030
+442071215067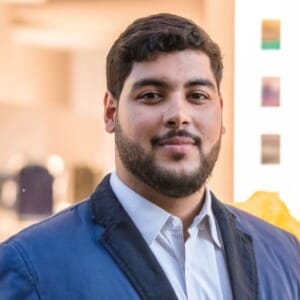 Victor
Portfolio & Account Manager - DACH -GRI Club
Account Manager & Business Development for the DACH Region
+44 07307 984285
+44 20 7121 5060
​Deutschland Immobilien und Kapitalmärkte scheinen Resilienz und eine schnelle Erholung von den Pandemie Auswirkungen der letzten 18 Monate zu zeigen.

Transaktionen und Investitionen weil geringer in Volumen scheinen langsam wieder Fahrt aufzunehmen, während Investoren ihre Zuversicht in die Märkte beibehalten. Preise haben sich bisher wenig verändert und einige Stimmen werden bereits lauter, dass Notleidende Assets kaum auf den Märkten erscheinen werden. ​Aber mit der Aussicht auf potentielle weitere Lockdowns und mit einer neuen Koalition im neuen Jahr, wie werden die Märkte reagieren und was ist die Aussicht für den deutschen Gewerbeimmobilienmarkt in 2022? ​

​Dieses online eMeeting wird die führenden Immobilieninvestoren​, Besitzer, Kreditgeber und Projektentwickler zusammenbringen, um den deutschen Gewerbeimmobilienmarkt zu diskutieren mit Fokus auf Preisentwicklungen, Investitionen & Transaktionsverhalten, Crossborder Kapital, Risiko Rendite und Evaluationen.
Einige der Diskussionsthemen
​Investitionen & ​Transaktionen - ​Erneuter upswing ​oder zu viel Volatilität?

​Crossborder ​Kapital - ​Kanada, USA, APAC; ​wer schaut nach Deutschland​? 

Top 7 & ​darüber hinaus - ​Neue Preise und Nachfrage verstehen

​Evaluationen - ​Gewinner & ​Verlierer; ​wird ESG ​die neue Hauptmetrik werden?

Asset​klassen ​- ​Welche Regionen ​​haben die besten Chancen?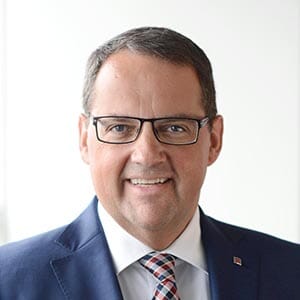 Managing PartnerCatella Project Management
Germany
Klaus joined the European Catella Group in 2008 as Managing Director and is responsible for all real estate development projects in Germany. In 2015 Catella Project Management (CPM) was founded as an independent division direct linked to the Stockholm headquarter of Catella. Meanwhile CPM has realised or initiated project volumes of approx. 1.8 b EUR in commercial and residential properties. As Managing Partner Klaus is one of the shareholders of these development projects. The set-up of all Catella projects is based on sustainable and long-term oriented investments. Consequently the economic and ecological goals must be combined.

Senior Economist, Head of Commercial TrendsBerenberg Bank
Germany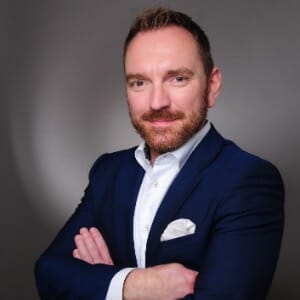 Head of Innovation and SustainabilityING Bank
Germany
Alexander Piur is responsible for Sustainability and Innovation for the global Real Estate Finance activities of ING Wholesale Banking, with local presence in APAC, EMEA and US. He has more than 20 years of experience in the real estate financing markets in Germany and Europa. Prior joining ING, he worked for several banks in Munich. Alexander is a member of IMMOEBS, has a degree as Immobilienökonom from the International Real Estate Business School in Regensburg and holds a B.Sc. in Finance and Management from the Frankfurt School of Finance and Management.

CEOKlépierre Management - Germany
Germany

VP, Head of Capital DeploymentPrologis - Germany
Germany
Die nächste physische Konferenz
Werden Sie Sponsor
Sponsorship Opportunities
Successful registration
This event is exclusive for GRI members.