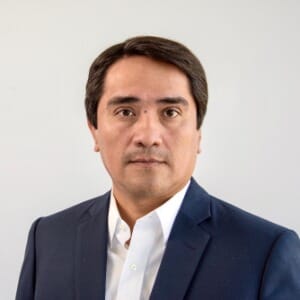 Principal Investment Officer, Infrastructure and EnergyIDB Invest
USA
I am a seasoned business executive with 20 years' experience leading the origination, structuring and management of principal and syndicated investments, including structured debt, mezzanine, and private equity. I am passionate about serving my clients, while structuring investments that adequately balance risk and return.

My areas of expertise include Energy, Infrastructure, and Extractives (Oil, Gas & Mining). I have arranged syndicated loans and mezzanine/equity investments across Latin America, Asia, and Eastern Europe. Currently, I lead business origination and structuring for IDB Invest in the Infrastructure and Energy space of Peru and Bolivia.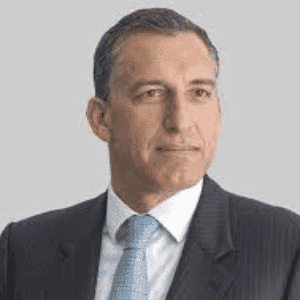 PartnerCuatrecasas - Peru
Peru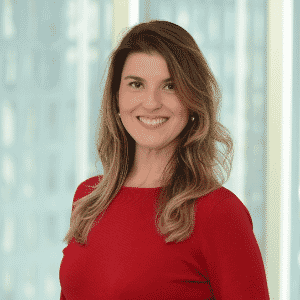 Partner - InfrastructureBMA Advogados
Brazil
A experiência de Ana Cândida envolve vários temas de direito administrativo: licitações e contratos administrativos, concessão de serviços públicos, parcerias público-privadas, empresas públicas e sociedades de economia mista, improbidade administrativa, responsabilidade fiscal, investimento social corporativo, setores regulados, processos administrativos perante órgãos públicos e entidades de controle. Participou de grandes projetos de infraestrutura relacionados aos setores de aeroportos, portos, ferrovias e saneamento básico. É referenciada em relevantes guias jurídicos, como Chambers & Partners - Latin America e The Legal 500, além de possuir a certificação CP³P-F, concedida pelo APGM Public–Private Partnerships Certification Program™.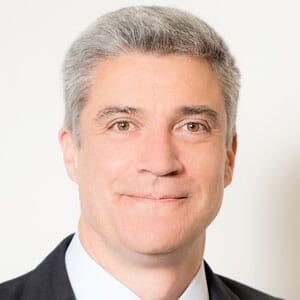 General ManagerSiemens Energy Brasil
Brazil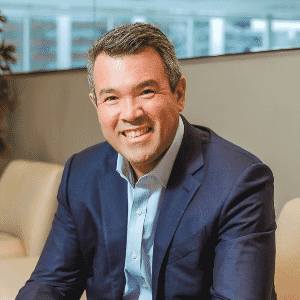 Country Director, BrazilACCIONA - Brasil
Brazil
Diretor País da ACCIONA Infraestructuras no Brasil, é Engenheiro Civil com MBA em Gestão Empresarial e Comercial. Iniciou sua carreira como Engenheiro de Obras na Andrade Gutierrez, onde atuou por 17 anos e foi Diretor do Mercado América Latina, respondendo pela gestão comercial e operacional dos projetos da companhia na Argentina, Venezuela, Peru, entre outros. Também atuou por dois anos como Diretor Executivo para a região do Cone Sul na Pentech, multinacional atuante em projetos EPC de energia e obras industriais. Na ACCIONA, contando com sua visão estratégica e experiência na gestão de contratos, é responsável pelo desenvolvimento de negócios nas áreas de construção, concessões, industrial, água e serviços.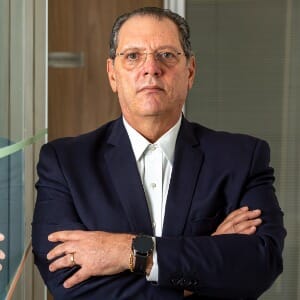 Vice-president of Public Relations - Latin America and the CaribbeanHuawei
Brazil
With over 30 years of experience in the ICT field, Atílio is an electronic engineer from FAAP, postgraduate in Computer Science and an MBA in Economics and Government Relations from USP (University of São Paulo). The executive has already worked as a Network and Data Center manager at Prodam - SP, passing by multinationals such as Cabletron, Enterasys and CISCO, where he was responsible for the Regional Sales Department. With Huawei for 5 years, the world's leading Chinese ICT company operating in Brazil for 23 years, Atílio has contributed to building partnerships that leverage Brazil's digital transformation, through Huawei's connectivity expertise.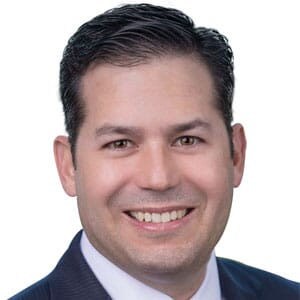 Socio, Lider del área de Energia/InfraBaker McKenzie
Mexico
Dirige el Grupo de Práctica de Energía, Minería e Infraestructura de Baker McKenzie en México. Maneja todos los asuntos legales relacionados con el desarrollo de bienes raíces, minería, infraestructura y grandes proyectos, y asesora a clientes en el desarrollo de proyectos relacionados con electricidad, petróleo, gas, combustibles, agua, desechos, GLP, GNL, biocombustibles, eficiencia energética. y licitaciones públicas convocadas por agencias gubernamentales mexicanas. Benjamín también representa a clientes ante las autoridades y agencias reguladoras en asuntos relacionados con permisos para proyectos de energía, y asesora a clientes en asuntos marítimos y de navegación, debida diligencia, contratos y financiamiento, asuntos regulatorios.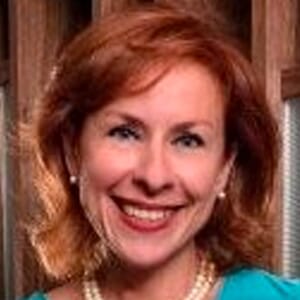 Directora de Finanzas y CapitalMarhnos
Mexico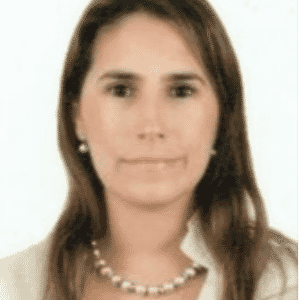 Presidenta del DirectorioCOFIDE
Peru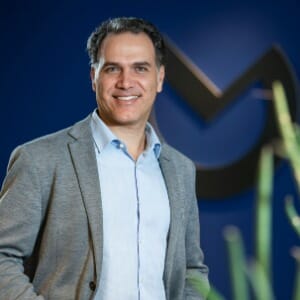 CEOBMPI
Brazil
Formado em Engenharia Civil pela Universidade Federal de Minas Gerais, iniciou sua carreira no mercado financeiro no Banco Opportunity. Antes de ingressar no mundo da infraestrutura, foi Diretor Geral do Internet Group, empresa formada pelos provedores: iG, BrTurbo e iBest. Em 2009 se juntou a Angra Infra, onde como Managing Partner da gestora fez vários investimentos nos mais diversos setores da infraestrutura. Em 2013, fundou a Barbosa Mello Investimentos, holding de investimentos em Infraestrutura. Atualmente, a empresa possui investimentos nos setores de Saneamento, Energia, Infra Social e Transportes.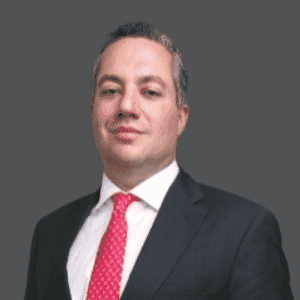 PartnerMayer Brown Tauil & Chequer - Brazil
Brazil
Possui experiência assessorando clientes brasileiros e estrangeiros no desenvolvimento de projetos de infraestrutura, energia, petróleo e gás, e mineração, e em operações de fusão e aquisição nesses setores, bem como em concessões, parcerias público-privadas (incluindo PMIs) e compras governamentais. Atua também em financiamento de projetos, negociação de incentivos fiscais e questões regulatórias. Foi advogado estrangeiro no Cleary Gottlieb Steen & Hamilton e sócio do escritório americano Mayer Brown. É professor em cursos de pós-graduação na Fundação Getulio Vargas (FGV) e Fundação Instituto de Pesquisas Econômicas (Fipe).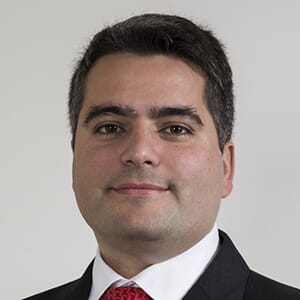 CEOAtlas Renewable Energy
USA
Carlos Barrera (Ucho) is currently CEO of Atlas Renewable Energy. Before joining Atlas Renewable Energy, Ucho worked at SunEdison for six years, as Managing Director & VP for Latin America where he grew the business from scratch to invest $1bn in a span of 4 years, and develop 500MW+ of projects financed and constructed. Prior to that time, Ucho was at BP in multiple executive roles across Oil & Gas, Cleantech Venture Capital, and Alternative Energy in London, Australia, China and Madrid. Ucho holds an Engineering degree from Lehigh University, a PLD certificate from Harvard University, and an Executive MBA from Kellogg, Northwestern University.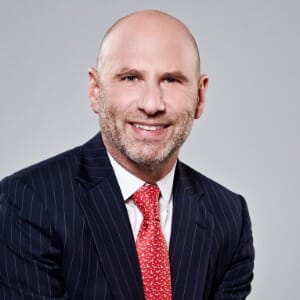 CEOCorporación Interamericana para el Financiamiento de Infraestructura, S.A. - CIFI
Panama
César Canedo-Arguelles es el director general de CIFI, la principal institución financiera no bancaria de América Latina y el Caribe en el campo de las infraestructuras y la energía. Es miembro fundador de CIFI y dirige el desarrollo global de la empresa, especialmente las actividades de asesoría, financiación y gestión de fondos. Hasta hoy, la compañía ha participado en más de 160 proyectos con una inversión total de $ 1.3 mil millones en la región.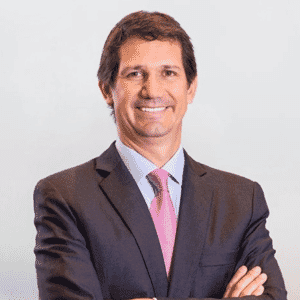 Head de PortafolioUnión para la Infraestructura
Peru
César Ramirez tiene un MBA en Kellog School of Management, MPA en la Kennedy School of Government Harvard. Tiene más de 20 años de experiencia en inversiones. Ex Director Gerente de Petroperú, antes de comenzar en Credicorp trabajó como director general en Trafigura Colombia, ING Funds, fue vicepresidente en AIC International Investments y ocupó el puesto de especialista en inversiones en IFC.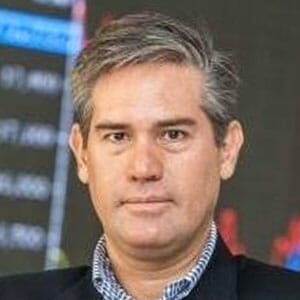 Head de Corporate BankingBCP - Banco de Crédito del Perú
Peru
Economista por la Universidad de Lima (Peru) y MBA por la Universidad de Alcala de Henares (España).Trabaja en el Banco de Credito del Peru desde Abril de 1996, ha desempeñado diferentes funciones en el mundo de la banca mayorista (Wholesale Banking) en áreas como Banca Corporativa, Banca Empresarial, Negocios Transaccionales y BCP Miami Agency. Ha tenido posiciones relevantes en el banco como Managing Director en BCP Miami Agency (Junio 2016-Junio 2019), Director en Banca Corporativa (Julio 2012 – Mayo 2016) y VP de Negocios Transaccionales (Octubre 2008 – Junio 2012). Desde julio del 2019 es el Head de Banca Corporativa Peru teniendo a su cargo todo el negocio corporativo en el mercado peruano.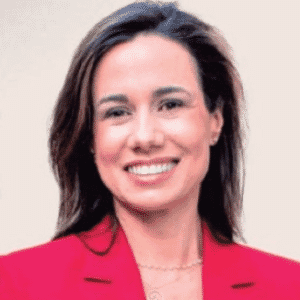 Cristina
Pardo de Vera Posada
CEOR&Q Concesiones e Infraestructura
Chile
Cristina se unió a R&Q en 2015 como Head de PPP Investment. Tiene título en Economía por la Universidad de Santiago de Compostela y un Master en Infrastructure Management por la Universidad Politécnica de Madrid. Antes de unirse a R&Q, Cristina ejerció en varios países de África, Asia, Europa y América como CEO de compañías multinacionales de ingeniería y asesoró bancos, IFIs e inversores en proyectos de infraestructura, con notable especialización en estructuras PPP. Cristina también se desempeñó como Strategic Director para Ayesa en España y actualmente es parte del Commercial Board de R&Q Group en Chile. Hoy, Cristina gestiona en Chile un portafolio de inversión en infraestructura de más de US$ 1.000 Mill.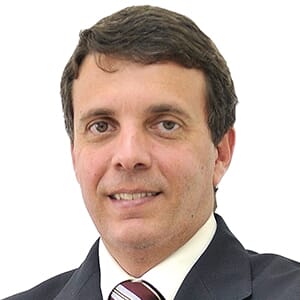 CEOFonte Nova Negócios e Participações
Brazil
Dênio Cidreira is President of Itaipava Arena Fonte Nova. He is a chemical engineer graduated from UFBA and holds an MBA from FGV and Cranfield (England). He also took the Harvard Business School Product Innovation Leadership Course and the IBGC Management Advisor Course. He previously held positions in the Odebrecht Group, which he joined as Braskem's New Business Manager and gained executive experience by being part the board of several companies within the group: Santo Antonio Energia, Odebrecht Ambiental (currently BRK Ambiental) and Odebrecht Properties.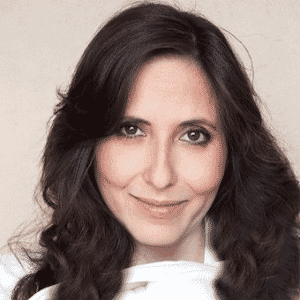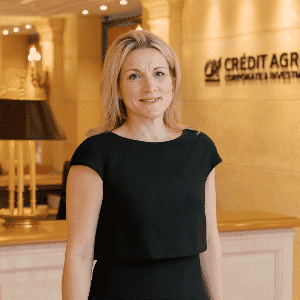 Managing Director, Head of Project Finance - Energy & Infrastructure Group Latin AmericaCrédit Agricole - CIB - New York
USA
Dorothée has over 17 years experience in Structured Finance, across a variety of regions. Prior to joining the Energy and Infrastructure Group Latam team in NY in 2016 as a Managing Director, she was based in Paris/London and led a number of relevant infrastructure projects in Continental Europe, the UK and Middle East, including advising and structuring of public-private parnerships and concessions contracts. She is now responsible for origination and execution of project finance transactions in the infrastructure, P&U and natural resources sectors, across Latin America. She is graduated with ESCP Europe Business school (France), and is fluent in French, Spanish and English.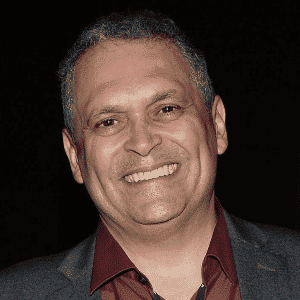 VP of Institutional Relations, Communication and SustainabilityMonte Rodovias
Brazil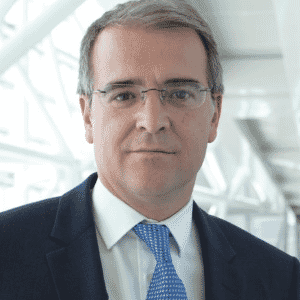 Director General, LatinoaméricaCDPQ - Caisse de dépôt et placement du Québec - Mexico
Canada
Jordi Tasias is a Managing Director in the Private Equity team. He heads the Mexico office from which he oversees the activities in Latin America (outside of Brazil), including CDPQ's private equity activities. He also supports the Infrastructure team's business development activities. Mr. Tasias joined CDPQ in April 2018 as a Senior Director, Strategic Partnerships in the Growth Markets team. He has almost 20 years of experience in investment banking in Europe and Latin America. He spent much of his career at BBVA in Spain and Mexico, where he led the Mergers and Acquisitions and Capital Markets teams. Before that, he worked at KPMG Corporate Finance in Madrid and London, and at Clairfield M&A Advisors in Barcelona.

Principal, AméricasARUP - US
USA
Jorge Valenzuela es Principal de Arup con más de 20 años de experiencia en inversiones, gestión de activos, y gerencia de proyectos en los sectores de infraestructura y bienes raíces. Jorge se especializa en asesoría financiera y técnica para el desarrollo, inversión, y financiamiento de proyectos de infraestructura pública e inmobiliarios. En Arup, Jorge lidera el equipo de consultoría en Asociaciones Público-Privadas (APPs) y Project Finance para San Francisco y América Latina, y ha dirigido proyectos en Argentina, Brasil, Colombia, Ecuador, Estados Unidos, Honduras, Perú y Uruguay. Jorge ha participado en más de 25 transacciones de infraestructura con un valor agregado en exceso de US$15,000 millones.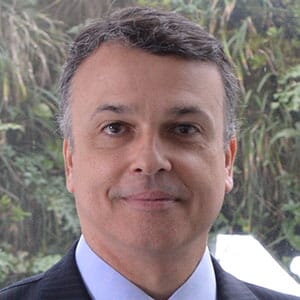 Senior PartnerVinci Partners
Brazil
Sr Souza é sócio da Vinci Partners desde sua fundação, e foi gestor do FIP Brasil Energia no Banco Pactual até 2009. Na Vinci, foi responsável pelo monitoramento do investimento em Equatorial Energia até 2015, membro do conselho de administração da Celpa (Centrais Eletrica do Para), Cecrisa, e ainda é conselheiro de administração do Grupo CBO. Sr. Souza é engenheiro eletricista pela Escola Federal de Engenharia de Itajubá (EFEI) e possui MBA, com concentrações em finanças e contabilidade corporativa pela University of Rochester, New York, onde recebeu a distinção Beta Gamma Sigma.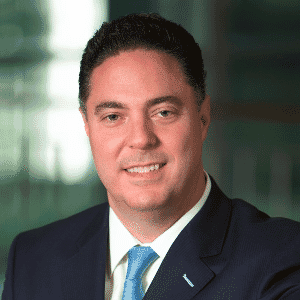 Managing DirectorBlackRock - Mexico
Mexico
Mr. Zertuche has over 16 years of experience investing in Mexican real assets. He is former Vice-President of I2, the leading infrastructure investment manager in Mexico acquired by BlackRock in October, 2015. His prior experience is in investment banking, including M&A, debt and equity capital markets transactions, asset management, strategy and operations. Mr. Zertuche was a founder of Infraestructura Institucional ("I2") in 2010, and served as Chief Financial and Investment Officer since its inception in 2010. Prior to founding Infraestructura Institucional, Mr. Zertuche served as Chief Investment and Control Officer of Mexico Retail Properties ("MRP Group"), which he co-founded in October 2002.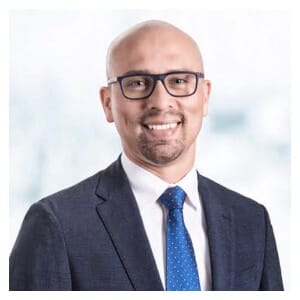 Chief Investment OfficerProfuturo AFP
Peru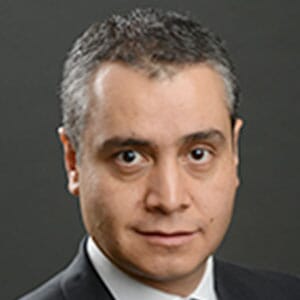 Managing Director, Latin AmericaCIBC
Colombia
Julian Torrado is responsible for the representation of CIBC Capital Markets in Colombia, including comprehensive product marketing and the origination plan for Corporate and Investment Banking transactions. These include M&A, Equity and Debt Capital Markets, Derivatives and tailored Transactional Banking Solutions. From 2012 to 2014, Mr. Torrado was Managing Director and Head of Corporate Clients Coverage for a Spain-based international financial group in Colombia. Mr. Torrado holds a law degree from the Colegio Mayor de Nuestra Senora del Rosario and received a Specialization Degree in Financial and Stock Law from the Universidad de Los Andes. Mr. Torrado is also FINRA Registered (Series 7 and Series 63).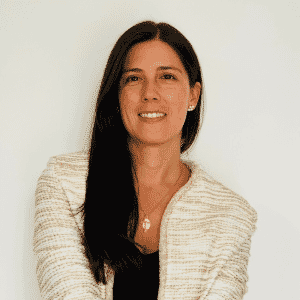 Business Development DirectorROADIS - Colombia
Colombia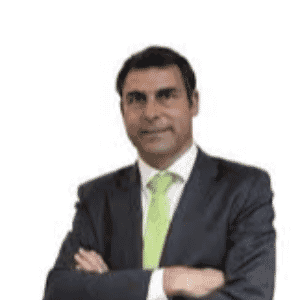 Director Operations AmericaSacyr S.A. - Spain
Colombia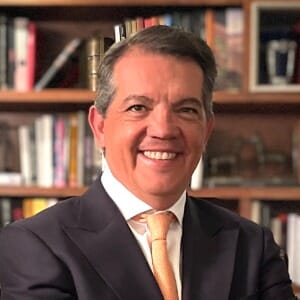 Director GeneralAinda Energía & Infraestructura
Mexico
Licenciado en Economía por el MIT, cuenta con una Maestría en Administración Pública por la Universidad de Harvard. Ha ocupado cargos públicos y privados relacionados con el sector de infraestructura, entre los que destacan: Director General de Estudios de la Secretaría de Agricultura y Recursos Hidráulicos (1993–1994), socio fundador de Análisis y Desarrollo de Proyectos (ADP), Subsecretario de Transportes de la SCT (2006–2008), Jefe de la Unidad de Cambio Estructural de la SCT (2008–2009), Oficial Mayor de la Secretaría de Gobernación (2009–2010), Director General de GBM Infraestructura (2010–2015), Presidente del Consejo de Administración de Aeropuertos y Servicios Auxiliares (ASA) y Miembro Suplente del Consejo de PEMEX (2006-2007).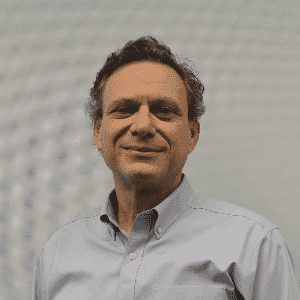 CFO AmericasDP World Americas
USA
CFO of DP World Americas since 2018. Prior to DP World Americas, was acting CEO (2017) and CFO of Odebrecht Transport S.A. (from 2010 to 2018) and CFO of Rede Energia (2008). Before that had worked for almost 20 years in wholesale and investment banking holding several senior and executive positions at Unibanco, HSBC, BBM, BofA and Chase Manhattan both in Brazil and the United Kingdom. Board member of several companies in Argentina, Peru, Chile, Brazil and the Dominican Republica. Holds a degree in Economics from Pontifícia Universidade Católica do Rio de Janeiro and Executive MBA from Fundação Getúlio Vargas Sao Paulo.

Marilene
Ramos Múrias dos Santos
Grupo Águas do Brasil
Brazil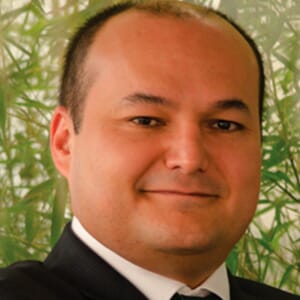 PresidenteOdinsa
Colombia
Mauricio Ossa Echeverri es presidente del Grupo Odinsa. Anteriormente, trabajó como vicepresidente para la región del Caribe y representante legal de Cementos Argos y como gerente de Negocios Industriales y gerente nacional de Marketing. Estudió Administración de Empresas y especialización en Marketing Internacional en la Universidad EAFIT (Medellín). También realizó el Programa de Manejo Avanzado de la Universidad de La Sabana (Bogotá) y el Programa de Manejo de la Dirección Ejecutiva de la Escuela de Administración Kellogg (Illinois).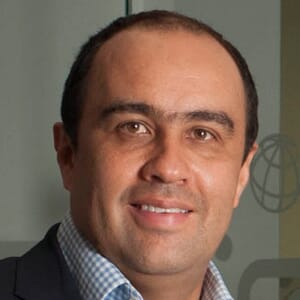 CIO – Energy Sector LeadIFC - International Finance Corporation - Colombia
USA
Tiene más de 15 años de experiencia estructurando financiamiento para proyectos de energía, gas, transporte y agua en América Latina y el Caribe. Actualmente es Jefe de Operaciones de Inversión dentro del grupo de Infraestructura y Recursos Naturales de América Latina de IFC, liderando los esfuerzos de la IFC en Centroamérica, el Caribe y las regiones andinas. Antes de unirse a IFC en 2005, trabajó en CAF y Citigroup. Tiene una licenciatura en ingeniería civil de la Universidad de los Andes en Colombia y una Maestría en Administración de Empresas de la Universidad McGill en Montreal.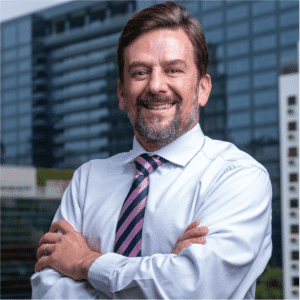 CEOOPY Health
Brazil
More than 20 years of top management experience over complex assets and businesses, taking part and leading several M&A processes on different industries. Strong experience in infrastructure industry, specially on startup and turnaround processes, taking active participation on real estate, road operation, energy and sanitation markets. Specialties: Strategic and financial planning; Long-term contracts management; Team leadership; Negotiation; Improvement of corporate reputation; Start-up and turnaround processes leadership.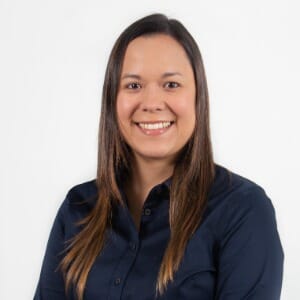 Socia, InfraestructuraGómez-Pinzón
Colombia
Abogada de la Universidad de los Andes y cuenta con una especialización en Gestión Pública e Instituciones Administrativas de la misma Universidad. Realizó sus estudios de maestría en el área de Análisis económico del derecho en la Universidad de Boloña-Italia y en la Universidad de Aix-Marseille en Francia. Parte del equipo de Administrativo, Constitucional e Infraestructura. Antes de unirse a nuestra firma, se desempeñó en diferentes cargos públicos como Directora Jurídica en la Secretaría Distrital de Movilidad de Bogotá, Asesora en la Unidad para la Consolidación Territorial y Asesora del despacho del Ministro en el Ministerio de Transporte y el Ministerio de Comercio, Industria y Turismo.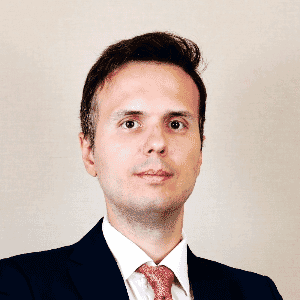 Senior Vice President - Infrastructure Private EquityGIC - Government of Singapore Investment Corporation - Brazil
Brazil
Twelve years of experience investing in public and private equities in LatAm. Sector experience includes consumer, education, retail, healthcare at Warburg Pincus and infrastructure at GIC. He is responsible for origination and execution of transactions in the Digital Infrastructure and Transportation & Logistics sub-sectors as well as regional lead for high yield infrastructure debt in South and Central America.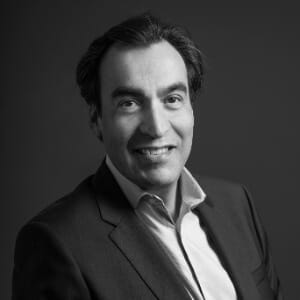 Director GeneralAleatica México
Mexico

Head of WM Latam & Country Head UBSGroupUBS - Brazil
Brazil
Presidente do UBS no Brasil, Sylvia responde por todas as linhas de negócio, incluindo a maior corretora do país, Investment Banking e Wealth Management. Foi responsável pelos negócios de Varejo, Seguros, Asset Management e Wealth Management do Banco HSBC para a América Latina. Ingressou no HSBC e ocupou vários cargos, incluindo CEO da área de Asset Management para as Américas e Mercados Emergentes. Começou sua carreira no Citigroup no Brasil e com atuação nos Estados Unidos, Europa e Ásia. É Engenheira Agrônoma pela USP e possui MBA pela Columbia University. Membro do Board da Edenred, multinacional Francesa, e da Brazil Foundation e faz parte do Conselho de Empresários do Instituto Ayrton Senna e do CEO Task Force on Early Childhood.
El club exclusivo y único para tomadores de decisiones en el mercado inmobiliario.
Solicitar informações sobre a participação
Successful registration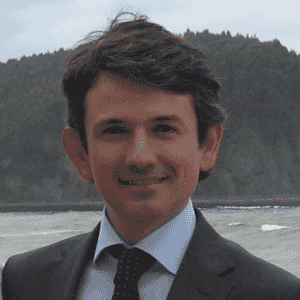 Chief Investment OfficerCELEO
Brazil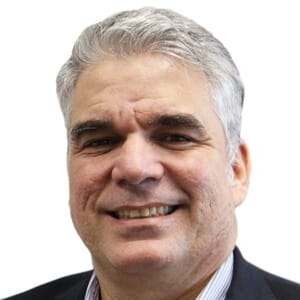 CFOEnel Américas
Chile
Aurelio Bustilho de Oliveira holds a degree in Business Administration and an MBA from Coppead / UFRJ with a major in Competitive Intelligence. He has also taken additional extension courses at Harvard Business School (Executive Program in Energy Management) and Chicago Booth (CFO Program). Mr. Bustilho joined the Enel Group in April 1999 as the administrative and financial manager of the company then known as Centrais Elétricas Cachoeira Dourada S.A. Subsequently, he held the position of CFO of Enel Brasil until his appointment as manager of Administration, Finance and Control of Enel Américas.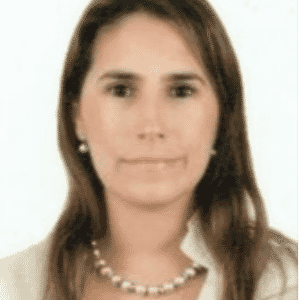 Presidenta del DirectorioCOFIDE
Peru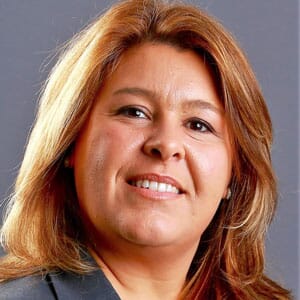 VP of Corporate Affairs and RegulationsBRK Ambiental
Brazil
Daniela Sandoval, Vice-President of Corporate Affairs and Regulations of BRK Ambiental, has served for more than 20 years in leadership and board positions in sanitation, energy and petrochemical companies as well as in private practice. She is also VP of ABCON (Association of Private Sanitation Companies) and Member of the Consulting Council of ABDIB (Brazilian Association of Infrastructure and Basic Industries). Daniela has a legal degree from USP (University of São Paulo), LL.M from New York University, CORe – Credential of Readiness in Business from HBX - Harvard Business School and Compliance Certification (CCEP) from CCB – Compliance Certification Board.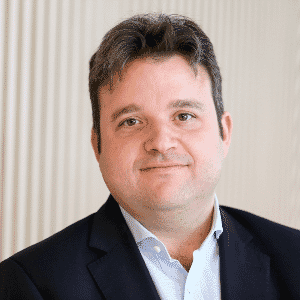 Director GeneralROADIS - Mexico
Mexico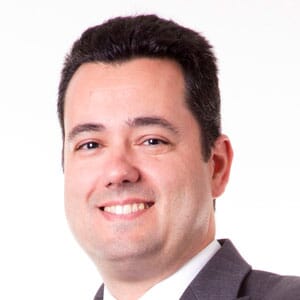 CEO CCR RodoviasGrupo CCR
Brazil
Eduardo es ingeniero y posgraduado en Finanzas e inició sus actividades en el Grupo CCR en 2000 actuando en el área financiera. Pasó por tesorería, relaciones con inversionistas y, luego, por el área de desarrollo de nuevos negocios. Fue director presidente de CCR ViaOeste y de CCR RodoAnel y actualmente es presidente de CCR Aeroportos.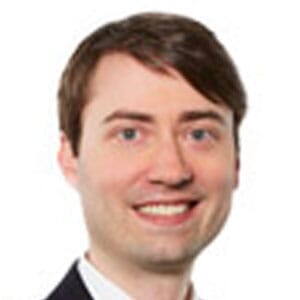 Senior PrincipalOntario Teachers' Pension Plan
Canada
John Kaye es miembro del equipo de infraestructura de América Latina y miembro de la junta directiva de la compañías chilenas de agua regulada, Essbio y Esval. John tiene una variedad de experiencia en transacciones en los sectores de servicios públicos, transporte y energía desde su permanencia en Ontario Teachers. Se unió al equipo de infraestructura a tiempo completo en 2008 después de completar una pasantía con Ontario Teachers en el verano de 2007. Anteriormente, fue analista de banca de inversión en National Bank Financial. John obtuvo un BBA y un B.Sc. de Bishop's University, y un MBA de la Rotman School of Management. Es titular de la Carta CFA.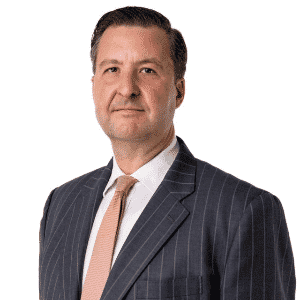 CEOInfracorp
Peru
Leading the Infrastructure platform at one of Latam's largest conglomerate. Building on 25+ years experience working across the Americas and Europe driving superior returns, transforming, rightsizing, turning around and restructuring portfolio companies, including distressed assets, exits and special situations. Current portfolio includes ports, logistics and energy • Track record forming PE Funds, creating investment platforms with institutional investors and multinationals in challenging markets, managing government relations and creating value out of partnerships • Success opening new markets, growing existing businesses and originating deployment opportunities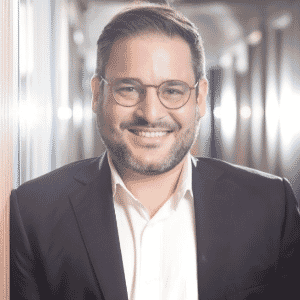 CEOOrigem Energia S.A
Brazil
Executive with experience in the origination, analysis, investment and overseeing companies in various sectors.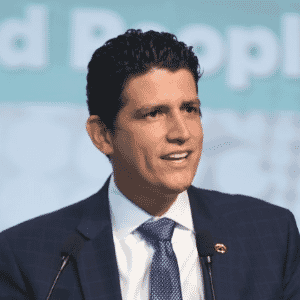 Marcelo
Sampaio Cunha Filho
Regulatory Affairs DirectorVale
Brazil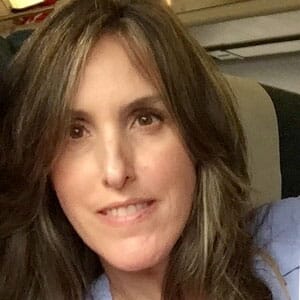 Country Manager, ColombiaNatixis - Colombia
Colombia
Responsable de la estrategia de Natixis en Colombia, buscando la originación de negocios de banca de inversión, emisión de bonos, sindicaciones, financiación de proyectos, mercados globales, consecución y mantenimiento de clientes corporativos, instituciones financieras y de proyectos, en Colombia, Ecuador y Panamá. Es miembro de la Junta Directiva de Women in Connection in Colombia, trabaja para la igualdad de género en el país buscando una mejor sociedad. Anteriormente, se ha desempeñado como Country Manager de Compass Group en Colombia (2011-15) y Gerente de Tesorería de HSBC (2006-11), entre otras posiciones en el sector financiero.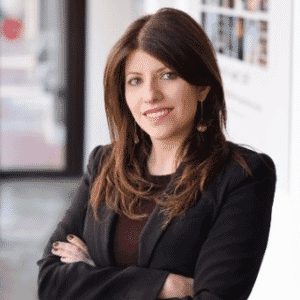 Investment DirectorMeridiam
USA
Mariana has over 15 years of experience as an infrastructure and energy professional. She is an Investment Director in Meridiam's New York office where she focuses on business development in Latin America. Within her role, Mariana has been involved in several public bid procurements for district energy and transportation projects, as well as private developments in the transition energy sector, leading all phases of the investment process. Prior to joining Meridiam, Mariana was a vice president at Macquarie in the infrastructure and energy team where she was responsible of transaction execution and financial structuring for projects in the Americas, with a focus in Colombia and Mexico. Roads Concessions DirectorEcoRodovias Infraestrutura e Logística
Brazil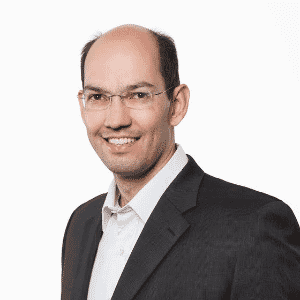 Managing Director and Co-Head of InfrastructureIG4 Capital
Brazil
He is a member of the Infrastructure Investment committee and responsible for new investments and relationships with IG4 LPs and co-investors. He was a Director at Ontario Teachers Pension Plan Infrastructure and Natural Resources group where he led the origination, execution and asset management of new investments. He was also a non-executive board member of the Birmingham airport in the UK and Koole Terminals in the Netherlands. He was an Associate at Brookfield Asset Management Private Equity team and was involved in the execution of new investment opportunities across real estate, private equity, and infrastructure. He holds an MBA from the University of Toronto and a Bachelor of Mechanical Engineering from FEI.
This eMeeting is exclusive
for Premium members
This event is exclusive for GRI members.