GRI Club's Committees set the professional standard for peer-to-peer knowledge sharing in order to identify new trends, capitalise on growth opportunities and aid deal flow discovery worldwide.
The GRI Brazil Legal Committee meets regularly to share insights and come up with priority agendas in the legal and regulatory affairs that impact the infrastructure sector in Brazil, in order to contribute and deepen the debate about how to increase investments and legal certainty within the business environment.

Partner - InfrastructureBMA Advogados
Brazil

Director of Construction & InfrastructureMarsh
Brazil
André Dabus is Director of Construction & Infrastructure of Marsh Brazil, Insurance broker authorized by Susep and lawyer formed by PUC-SP. Certification CP3P-F by APMG Internacional, he holds a postgraduate degree in Infrastructure Law from the FGV- SP and an executive MBA from Fundação Don Cabral. He is also a professor of the MBA of Insurance and Reinsurance Law of ESSP- Escola Superior de Seguros Privados and Professor of the MBA PPPs and Concessions - FESP-SP /LSE.

Partner - Infrastructure and EnergyVeirano Advogados
Brazil
Daniel Engel has significant experience in providing legal advice to national and foreign companies in infrastructure contracts in the various phases of projects (from greenfield to implementation, restructuring and claims management), in project finance, M&A transactions involving infrastructure and energy assets, as well as in public contracts and regulatory aspects of several industries.

Eduardo
Hayden Carvalhaes Neto
PartnerLefosse Advogados
Brazil
Eduardo Hayden Carvalhaes Neto holds a PhD and a Master's Degree in Public Law issued by the University of São Paulo, graduated in Law at the São Paulo Catholic University and is the partner responsible for the Public Law and Regulation of LEFOSSE. His work focuses in concessions, PPPs, concessions, public procurement, public services and regulated markets (energy, aviation, logistics, transportation, telecoms, mining, roads, airports, seaports, construction and O&G, among others). He is the President of the Brazilian Association of IT and Communications (ABDTIC) and a member of the International Bar Association and of the Brazilian Bar Associations at São Paulo, Rio de Janeiro and Brasília.

SócioTozziniFreire Advogados
Brazil

PartnerQueiroz Maluf Advogados
Brazil
Graduate of the PUC/SP. Master and Doctor at Administrative Law by PUC/SP.Post-graduated in International Mediation by Queen Mary University.Professor at PUC/SP and PUC-COGEAE. Member of the Dispute Boards Comission of CAM-CCBC. Recognised as one of the main lawyers in the Public Law area in Brazil, by the Chambers and Partners Latin America guide. Nominated as a reference in the Administrative Law area in Brazil, by the LACCA. Extensive expertise in the Regulatory and Administrative Law area, with an emphasis on Biddings, Public Bids, Regulation, Expropriation, Administrative Agreements in general, Balance Claims, Expression of Interest Procedures, Public-Private Partnerships, Public goods and Projects structures in the Infrastructure area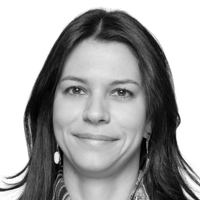 PartnerMattos Filho Advogados
Brazil
Partner at Mattos Filho Advogados, a leading full service law firm in Brazil. Professional practice focuses primarily on the representation of developers, private equity firms, infrastructure players and financial institutions in a wide range of water and sanitation, logistics (including airports, roads, railways and ports), urban mobility and renewable energy and other infrastructure-related projects in Brazil. Particular expertise in representing investors focusing on financing, project development and M&A activities in the infrastructure and energy sectors. Experience in concessions and public-private partnerships.

PartnerMachado Meyer Advogados
Brazil
Mauro advises domestic and international clients in a broad range of matters involving Infrastructure & Energy, including mergers, acquisitions, project finance, PPP, public and regulatory issues. Mauro has significant experience in the ports, transportation, power and oil & gas sectors. He also has extensive experience representing companies in structuring complex PPPs arrangements, and mergers and acquisitions of regulated sectors.

LatAm Head of Energy, Mining, InfraTrench Rossi Watanabe
Brazil
J. Roberto Martins is recognized as a leading lawyer in the Energy & Natural Resources areas in Brazil. Mr. Martins advises on mergers, acquisitions, divestments, privatization and post-privatization deals involving major Brazilian energy and infrastructure companies. He has been leading major privatizations, concessions, mergers, acquisitions and greenfield development projects in the power, natural gas, steel, sanitation, ports, toll roads and general infrastructure.

Rodrigo
Machado Moreira Santos
SócioMadrona Fialho Advogados
Brazil
If you would like to become one of our committee members, please include your information and apply to join below
Tell us about you
Please describe below how you would like to get involved in the Committee and we will get back to you shortly.
Successful registration

Moisés
Executive Director, Global InfrastructureGRI Club
This eMeeting is exclusive
for Premium members
This event is exclusive for GRI members.