GRI Club's Global Committees set the professional standard for peer-to-peer knowledge sharing in order to identify new trends, capitalise on growth opportunities and aid deal flow discovery worldwide.
Curated purely by members, spanning countries in America, Europe and Asia Pacific, and across all infrastructure sectors, this global committee meets to share the current sentiment, investment appetite and debate where the market is going.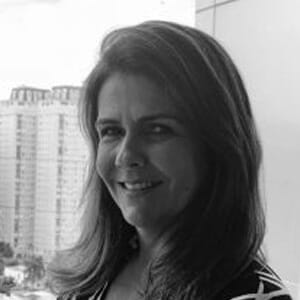 PartnerBF Capital
Brazil
Engenheira Química pela UFRJ e MBA em Finanças Corporativas pelo IBMEC Rio de Janeiro. Nos últimos anos ocupou cargos executivos na gestão de risco e operações estruturadas em bancos de investimentos. Ainda conta com experiência em áreas relacionadas à assessoria em M&A e relações com investidores. Commercial HeadSBA Communications Corporation
USA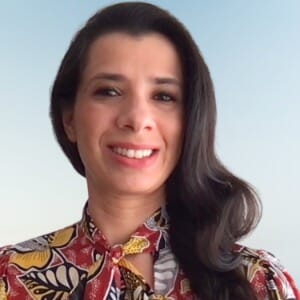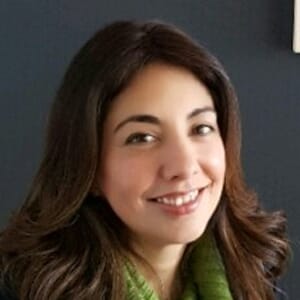 Directora de Sindicaciones y Portafolio MonitoringBanco Sabadell
Mexico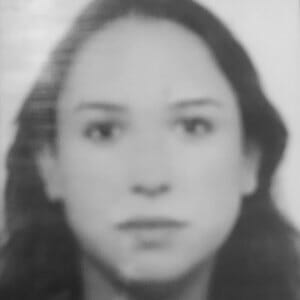 Head of Credit Risk- Corporate & Investment BankingBanco Santander
Mexico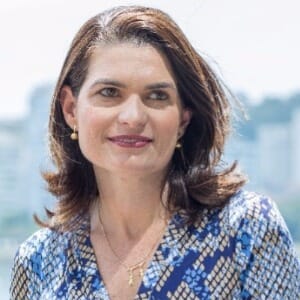 Chief Energy & Trading OfficerGrupo Light
Brazil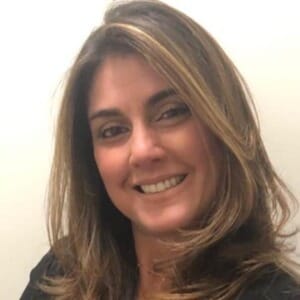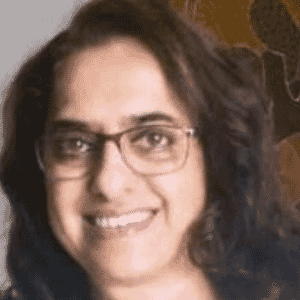 Executive Director - Direct InvestmentsNIIF
India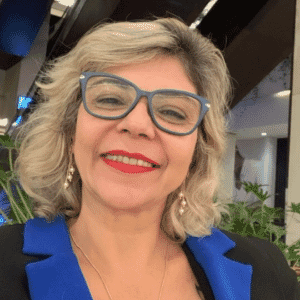 Diretora de ControladoriaEcoRodovias Infraestrutura e Logística
Brazil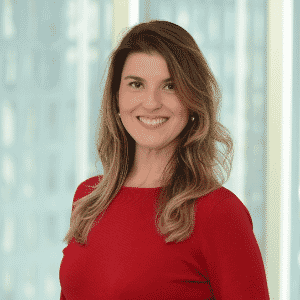 Partner - InfrastructureBMA Advogados
Brazil
Ana Cândida experience involves various Administrative Law matters: public procurement and government agreements, concession of public services, public-private partnerships, public companies, administrative corruption, accountability and fiscal responsibility, corporate social investment, regulated sectors, administrative proceedings with public and controlling entities (Audit Courts and Comptrollers).She participated in relevant infrastructure projects related to airport, port,railway and water and sewage sectors. She is internationally referenced in relevant legal guides, such as Chambers & Partners Latin America and The Legal 500. She is also CP³P-F certified, that's granted by the APGM Public–Private Partnerships Certification Program.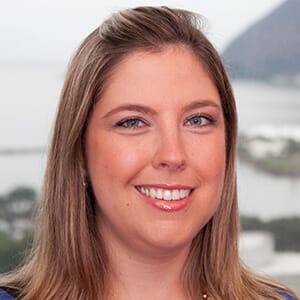 PartnerVeirano Advogados
Brazil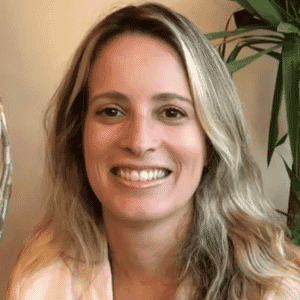 Diretora - PernambucoBRK Ambiental
Brazil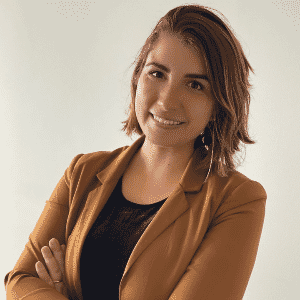 CFONatural Energia Participações
Brazil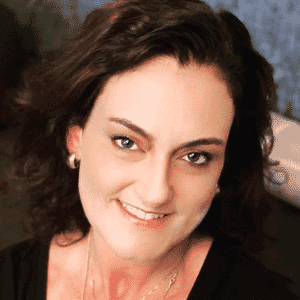 DirectorALR Aviation Consulting
Brazil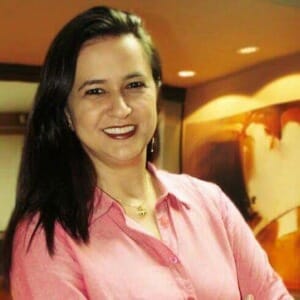 Finance & Administrative DirectorPacto Energia
Brazil Directora Gestión Estrategia CorporativaISA
Colombia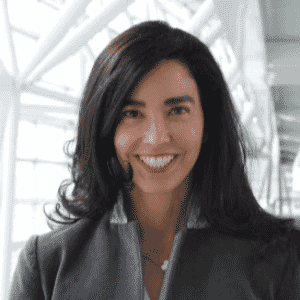 Head of Global M&A Energy Transition - RenewablesCEPSA
Spain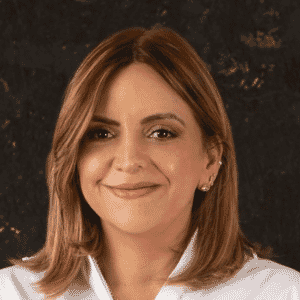 Airports Technical Managing DirectorOdinsa
Colombia
Andrea has more than 20 years of work experience in managing positions in highways and airports projects, which also includes experience working in the UK with an international company. For the past 14 years, Andrea has been involved in airports, planning, design, development and construction. As part of the Bogotá Airport Management Team, Andrea was the Chief of Construction of the latest terminal expansion, new platforms construction and the runway compliance works which involved coordination with the Aviation Civil Authority, Government Agencies and other third parties. Nowadays, Andrea oversees and leads the technical aspects of the new airports that Odinsa is engaging under the PPP scheme.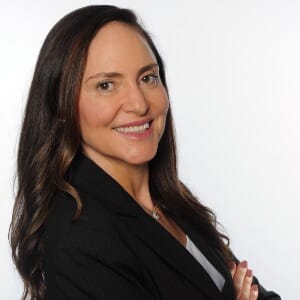 CFO & Investor Relations OfficerEcoRodovias Infraestrutura e Logística
Brazil
She holds a degree in business administration and an MBA in finance and has solid experience in the area. She worked for companies such as Banco Santander, AES Eletropaulo and Suzano Papel e Celulose. It is important to mention that her resume includes the award as the best IR Professional of transportation sector in Latin America and the pulp and paper sector in Latin America granted by the Institutional Investor Magazine, and the participation as a member of the Board of Directors of CEMIG, between 2004 and 2008. She currently holds the position of CFO & Investor Relations Officer at Ecorodovias.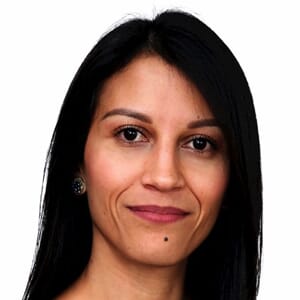 Senior Investment ManagerJohn Laing
Colombia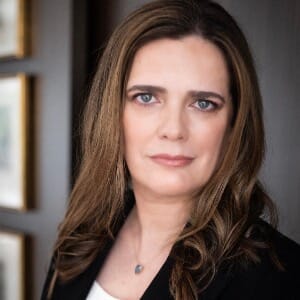 Diretora de investimentosCurrently Unaffiliated
Brazil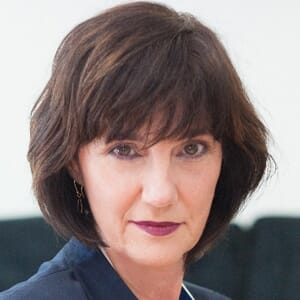 CEO Fortaleza & Porto AlegreFraport
Brazil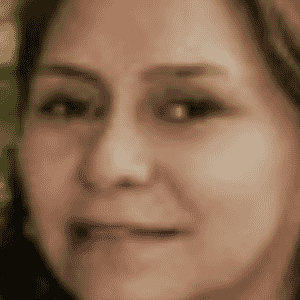 Directora de Licitaciones y PresupuestosConstructora Conconcreto S.A.
Colombia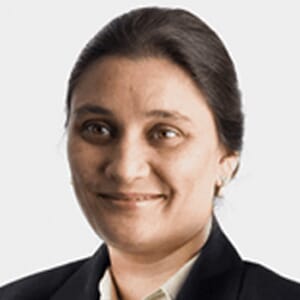 Partner -Managing Director3i India Private
India
Anjali is Partner, Managing Director India. She joined 3i in 2007 from ICICI Bank where she was part of the project finance group. Anjali has more than 26 years of experience having worked in the areas of project financing, debt and equity syndication, restructuring and investment banking in her prior assignments at ICICI Bank, Asset Reconstruction Company (India) Ltd., KPMG and SBI Capital Markets. She holds an MBA from Indian Institute of Management, Ahmedabad and a Bachelor's Degree in Science from Gujarat University.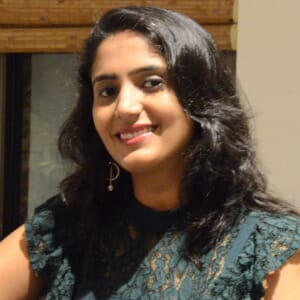 Strategy ( ESG, Transformation, Investments )ROADIS
India
Anjali is a strategy & transformation professional at ROADIS India. In her career spanning 15 years, she has handled multiple roles at ROADIS ranging from M&A/ Investments, planning to project financing. She is currently leading the ESG function for ROADIS India; apart from initiatives in Technology & Innovation. Prior to ROADIS, she has worked with Hochtief and Goldman Sachs in infrastructure & renewable energy segments. She holds an MBA from IISc, Bangalore and an Engineering degree in IT from Delhi University. Diretora FinanceiraGDE Energia
Brazil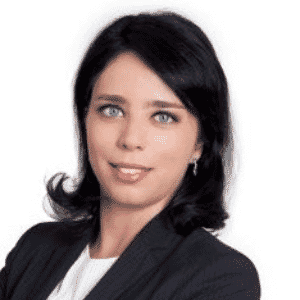 Compliance DirectorExus Partners
Brazil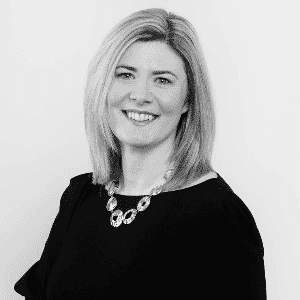 European Head of InfrastructureMetLife Investments
United Kingdom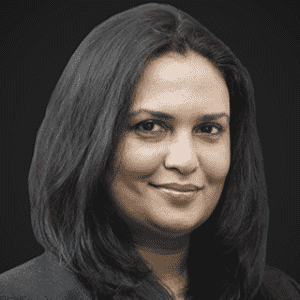 Executive Director, Head of LegalEverSource Capital
India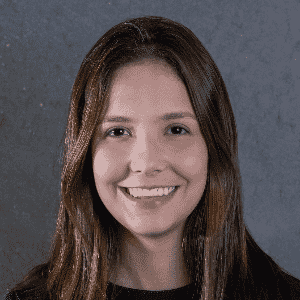 Diretora associadaBTG Pactual
Brazil
Beatriz Souza é Diretora Associada do BTG e head do Time de Relações com Investidores da divisão de Capital Privado. Ela está no Time BTG Pactual há quatro anos. Beatriz é formada em administração de empresas pela Fundação Getulio Vargas (FGV), e atualmente está cursando mestrado em Gestão Internacional pela FGV.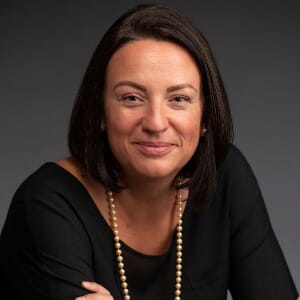 PartnerTourmaline Group
USA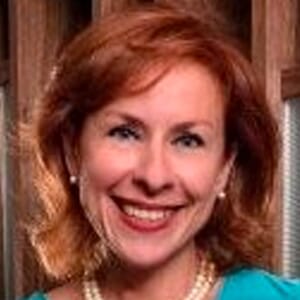 CFOMarhnos
Mexico
With more than 20 years of experience in Finance, advisory and fund management, Ms. Rodriguez has been actively involved in the capital raising, originating, structuring and execution of over US$6.5 billion of debt and equity transactions in real estate and infrastructure in various countries of Latam and the US. Ms. Rodriguez is currently CFO at Marhnos, a leading Mexican company, with more than 6 decades of experience specialized in real estate and infrastructure projects. Prior to Marhnos, Ms. Rodriguez was Managing Director of the Banyan Tree Mexico Hospitality Fund.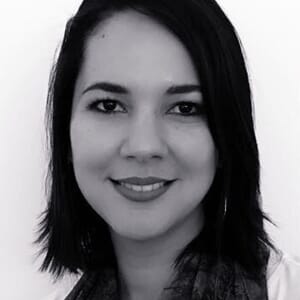 Operations DirectorBahiaInveste
Brazil
Profissional com mais de 12 anos de experiência e competências nas áreas de Concessões e PPPs, Estruturação de Projetos de Infraestrutura, Gestão Pública, Gestão de Contratos, Gerenciamento de Projetos, Licitações, Direito Público e Governança. Atuou na estruturação dos seguintes projetos: PPP do VLT do Subúrbio; Concessão da Fiol; Fundo de Investimento Imobiliário da Bahia; Fundo de Estruturação de Projetos da Bahia; PPP da Ponte Salvador-Itaparica; Concessão da CEASA; PPP do Sistema Viário BA052; PPP do Sistema Metroviário de Salvador e Lauro de Freitas; Concessão do Sistema Viário Ba093; PPP do Hospital do Subúrbio; PPP do Hospital Couto Maia; PPP de Diagnóstico por Imagem; PPP da Arena Fonte Nova; Fundo Garantidor Baiano de PPP-FGBP ...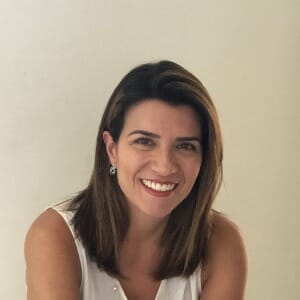 ControllerJohn Deere
Brazil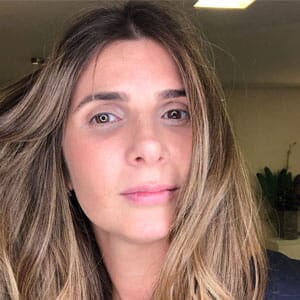 Project ManagerPattac Empreendimentos e Participações

Head of Investor RelationPetrobras
Brazil Senior Vice PresidentCubico Mexico
Mexico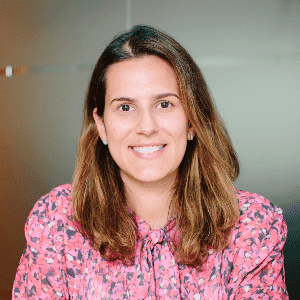 COOPerfin Investimentos
Brazil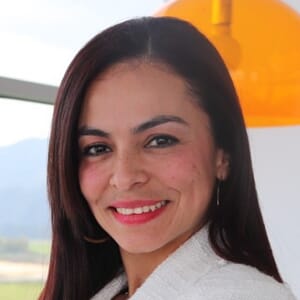 Chief Construction OfficerRed de Energía del Perú
Peru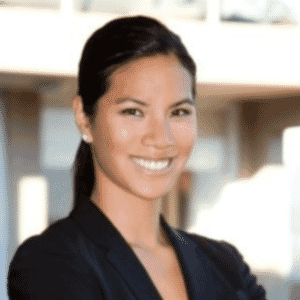 Investor Relations Director, Infrastructure InvestmentsColonial First State Investments
Australia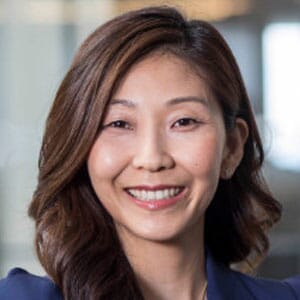 Senior Vice PresidentPrudential Capital Group
USA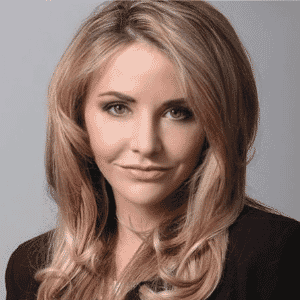 Senior BankerFieldstone
United Kingdom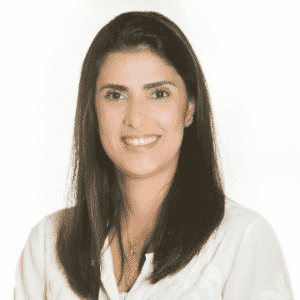 Executive Vice PresidentVibra Energia
Brazil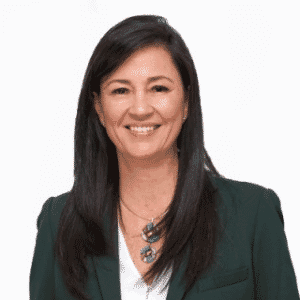 Managing PartnerExagon Impact Capital
USA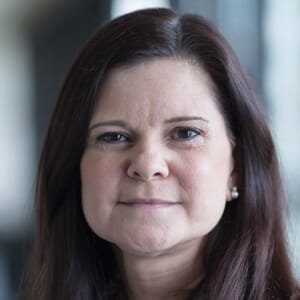 PartnerH2Gov
Brazil
Head of TozziniFreire's Administrative Law practice group, Claudia has a deep knowledge of public sector-related matters. She works on issues related to bids, contracts and administrative covenants, public service concessions, public-private partnerships and governmental permits, as well as administrative laws and regulations such as the Fiscal Responsibility Act. With a thorough knowledge of public-private relations and broad experience in the infrastructure sector, she has worked on many of Brazil's largest infrastructure projects. She is recognized as a leading lawyer in Chambers Latin America, Legal 500, Latin Lawyer 250, among others.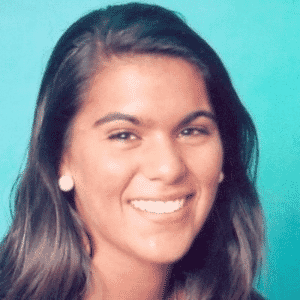 Portfolio Manager Alternative Assets & SBICEVIDA
Chile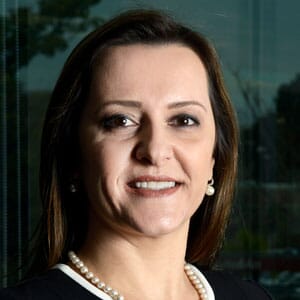 CTO / Digital TransformationCCR
Brazil
Master in Production Engineering, International MBA in Business, Postgraduate in Project Management, Risk Management and Compliance and Graduation in Mathematics. CTO / Digital Transformation Officer. Former CEO at CCR Airports, leading business in Brazil, Latin America, Caribbean and the USA. Former CEO of the Highway Concessionaire CCR AutoBAn, CCR Group´s CIO and Director at EngelogTec, the Group's technology excellence center. Also acts as a Chairwoman and Board Member in national and international businesses. With over 20 years professional experiences in infrastructure sector, such as Airports, Highways, Urban mobility, including major business transformation projects and consultancy at the beginning of the career. Diretora JurídicaGreat Energy
Brazil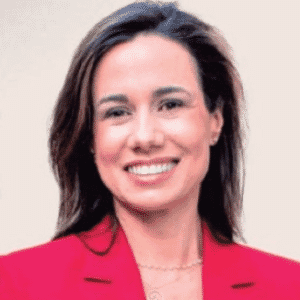 Cristina
Pardo de Vera Posada
CEOR&Q Concesiones e Infraestructura
Chile
Cristina joined R&Q in 2015 as a Head of PPP Investment. She holds an Economy degree from the University of Santiago de Compostela and a Master´s degree in Infrastructure Management from the Polytechnic University of Madrid. Prior to joining R&Q Cristina worked in several countries in Africa, Asia, Europe and America as CEO of multinational engineering companies and advised Banks, IFIs and Investors in infrastructure projects, with a remarkable specialization in PPP structures. Cristina also served as Strategic Director for Ayesa in Spain and now is part of the Commercial Board of R&Q Group in Chile. Today Cristina manages a portfolio of infrastructure investment of more than USD 1,000 Mill in Chile.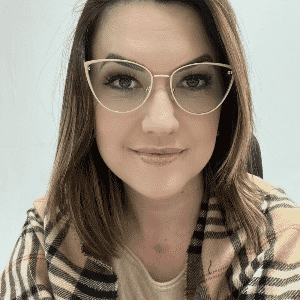 Secretária Municipal de Concessões e ParceriasPrefeitura Municipal de Palhoça
Brazil
Graduated in Public Administration from ESAG / UDESC in 2009 and accredited holder of a MBA from UFSC. Administration Officer for the City of Palhoça since 2014. Coordinator of the Palhoça + Efficient Program and responsible for conducting the Concession and Public-Private Partnerships projects in the Municipality. Manager of the largest PPP in the State of Santa Catarina in the area of ​​Public Lighting. Founder of City Hall's Innovation Laboratory, which conducts social, technological and strategic management projects. Responsible for the management of software contracts and creator of digital communication at City Hall. In 2013 she was Administrative Director of Civil Defense for the State of Santa Catarina, leading

Partner, InfrastructurePosse Herrera Ruiz
Colombia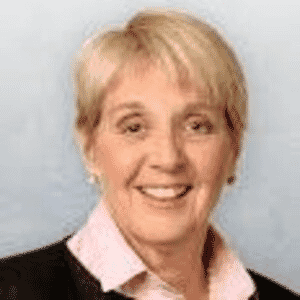 Chairperson, Advisory CommitteeExagon Impact Capital
USA
Cynthia currently serves as Chair of the Advisory Board for Exagon Impact Capital. She also serves as a Director and Chair of the Investment Committee for ICMA-RC, a not for profit organization dedicated to the retirement for essential workers. In 2014, she retired as Executive Vice President, Head of Manager Research, Performance Analytics, and Investment Solutions at BNY Mellon Investment Management. At BNY Mellon, she was responsible for performance oversight, due diligence, and analysis of investment performance across BNY Mellon Investment Management with $1.6 trillion in AUM.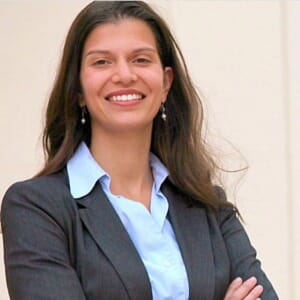 Business Development Director BrazilPowertis
Spain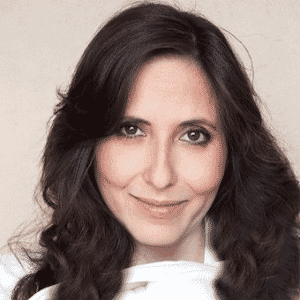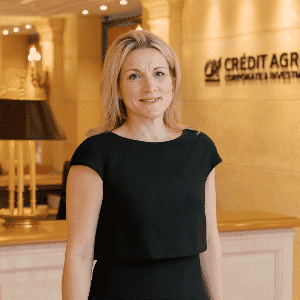 Managing Director, Head of Project Finance - Energy & Infrastructure Group Latin AmericaCrédit Agricole
USA
Dorothée has over 17 years experience in Structured Finance, across a variety of regions. Prior to joining the Energy and Infrastructure Group Latam team in NY in 2016 as a Managing Director, she was based in Paris/London and led a number of relevant infrastructure projects in Continental Europe, the UK and Middle East, including advising and structuring of public-private parnerships and concessions contracts. She is now responsible for origination and execution of project finance transactions in the infrastructure, P&U and natural resources sectors, across Latin America. She is graduated with ESCP Europe Business school (France), and is fluent in French, Spanish and English.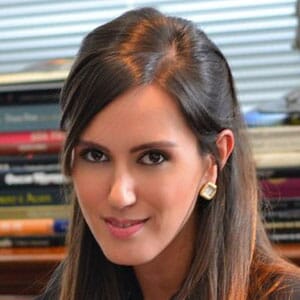 Commercial DirectorConasa
Brazil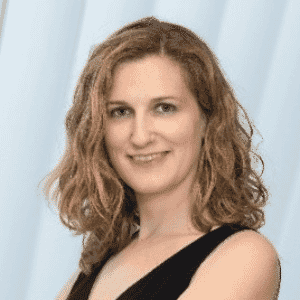 EU & Innovation DirectorROADIS
Spain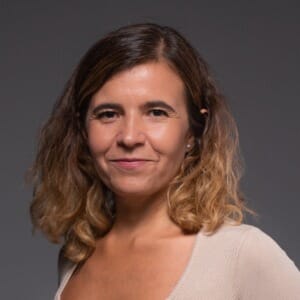 Transformation OwnerDistrocuyo
Argentina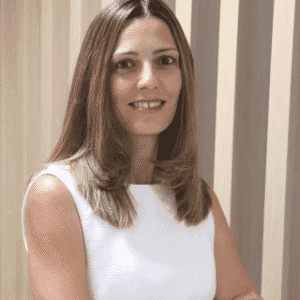 Directora General del Negocio de AguaSacyr
Spain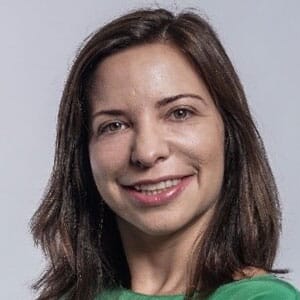 Global Head Infra for Water and GasMexichem Wavin CEOCCI Concessões e Construções
Brazil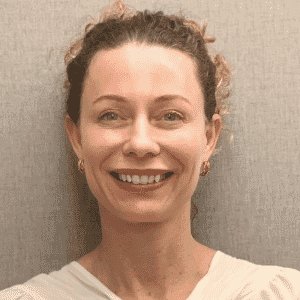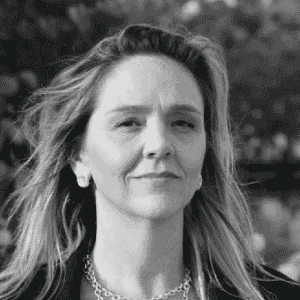 Director, Airport OperationsVINCI Airports
France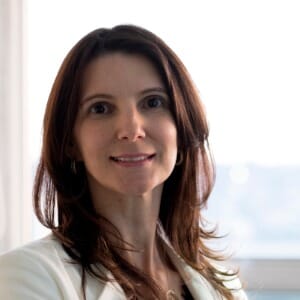 Diretora de Novos NegóciosAegea Saneamento
Brazil
Graduada em Engenharia Civil pela Universidade do Rio Grande do Sul (UFRGS) especializou-se em Gestão de Projetos e Gestão de Infraestrutura pela Fundação Getúlio Vargas (FGV). De 2008 a 2010 atuou na CIBE Participações e Empreendimentos S.A., grupo especializado em obras e projetos de infraestrutura, na área de planejamento & Controle, com especial enfoque em orçamento e acompanhamento de performance dos ativos. Atualmente é Diretora de Novos Negócios da Aegea Saneamento onde ingressou como Gerente de Planejamento & Controle em 2011.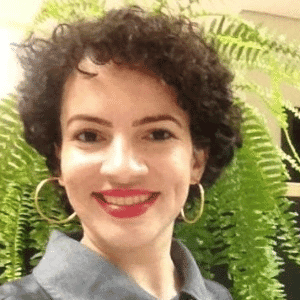 Superintendente de Desenvolvimento de ModaisSINFRA - Secretaria de Estado de Infraestrutura e Logística de Mato Grosso
Brazil Head of LegalIridium Concesiones de Infraestructura
Peru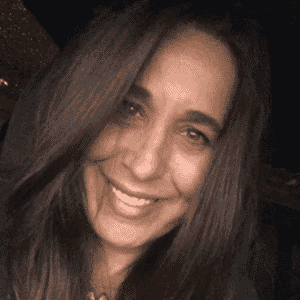 Corporate Affairs DirectorLATAM
Brazil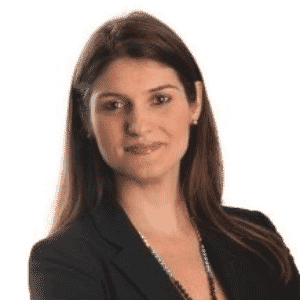 Diretora de Novos NegóciosHidrovias do Brasil
Brazil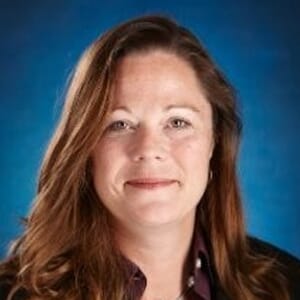 Senior VP InfrastructureGIC - Government of Singapore Investment Corporati
USA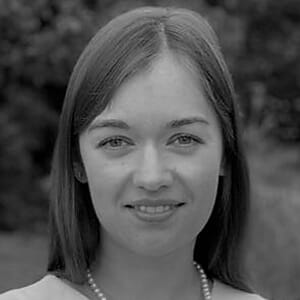 PrincipalCPP Investments
United Kingdom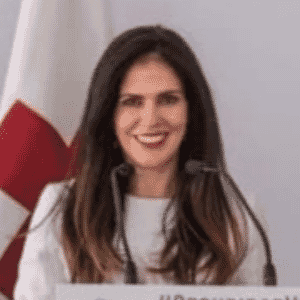 Global Communications DirectorAleatica México
Mexico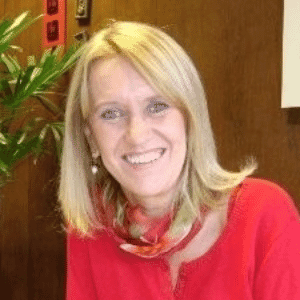 Jeanette
Halmenschlager Lontra
Presidente e Diretora de OperaçõesBadesul Desenvolvimento
Brazil Directora de inversionesNexus Capital Partners
Colombia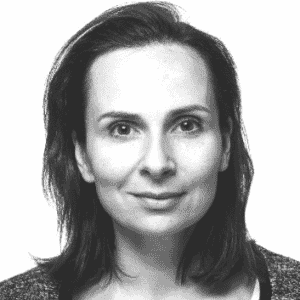 Senior Vice President, Risk Management and ComplianceBrookfield Asset Management - Brazil
Brazil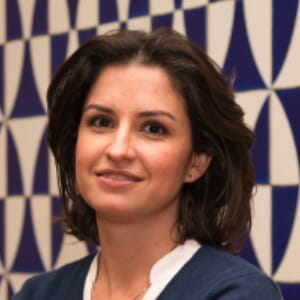 Head of Business DevelopmentCCR
Brazil Executiva e AcionistaFram Capital
Brazil

Head of Rail, South AsiaMaersk Line - India
India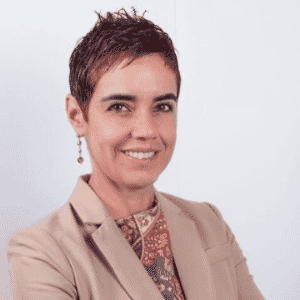 Sub Gerente de Recursos FinancierosRed de Energía del Perú
Peru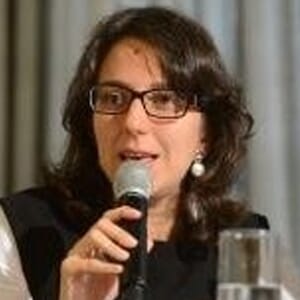 PartnerJive | Mauá
Brazil
Karla Bertocco Trindade has more than 15 years of leadership experience in the infrastructure industry in Brazil. In 2019 served as managing director of the Government and Infrastructure division at BNDES – Brazilian Development Bank, and prior to this position was the CEO of SABESP – São Paulo Water and Sanitation Company (2018), a mixed capital company responsible for providing services to more than 25 million people in the state of São Paulo. She was also Undersecretary for Partnerships and Innovation at the São Paulo State Government (2015-2018), in charge of PPP's and privatizations in different sectors, and before director of Artesp and Arsesp. She joint Maua in 2020 and is also a Board member at Corsan/RS and Orizon/resíduos.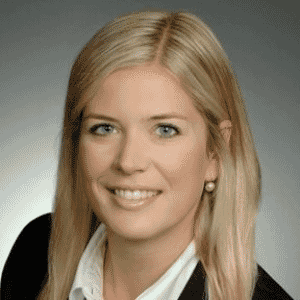 Managing Director - Infrastructure EquityManulife Capital
Canada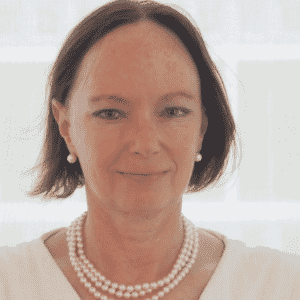 Managing DirectorFitch Ratings
USA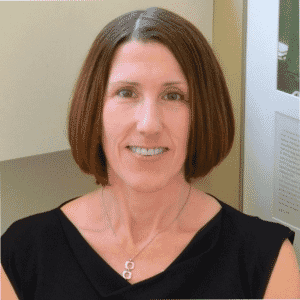 Senior Portfolio Manager Real AssetsUniversity of Chicago Endowment
USA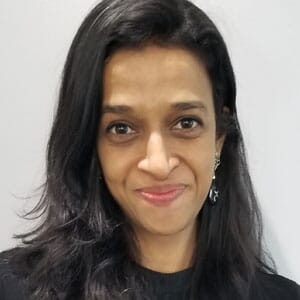 Managing Director- InfrastructureCPPIB
India
Kavita Saha is Senior Principal, Infrastructure, CPPIB and is responsible for evaluating and executing infrastructure investments in India. She has over 24 years' experience in infrastructure advisory, financing and investments with Indian and international institutions, including JP Morgan, Barclays, IL&FS and IDBI. Prior to joining CPPIB, she was Managing Director in the Asian Infrastructure Fund, part of JP Morgan's Global Alternatives Platform where she was responsible for investing in infrastructure projects in India in sectors such as roads and power. Kavita is a CFA and MBA from Faculty of Management Studies, Delhi University.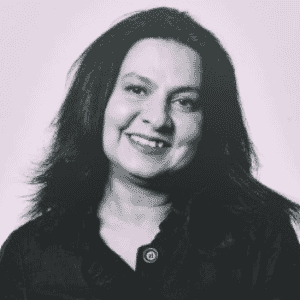 COONoida International Airport Ltd.
India Head of Division, Public SectorEuropean Investment Bank
France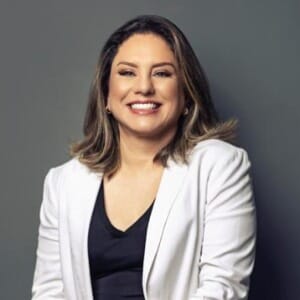 International Affairs Manager3R Petroleum
Brazil

CFOGrupo Cerro - Chile
Chile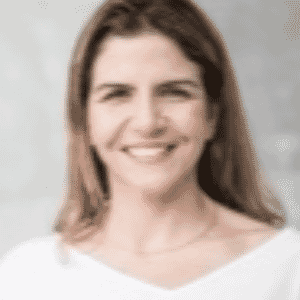 Country ManagerEquinor
Brazil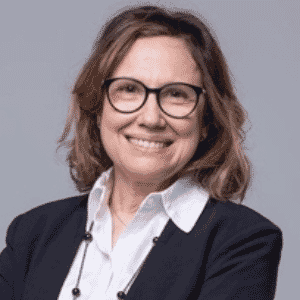 Head of Supply ChainCPFL Energias Renováveis
Brazil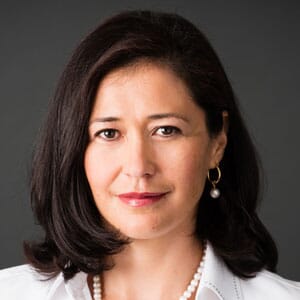 Managing Director Principal - U.S. Lead for Energy and IndustrialsVivid Economics
USA
Dr. Diaz is an energy industry, economic, financial, policy, and regulatory expert consultant specialized in LNG, natural gas, oil and electric generation. She has expertise in market and commercial analysis of fossil fuel and renewable energy in emerging markets. She is bilingual in English and Spanish and also proficient in Portuguese. Dr. Diaz has worked in energy related ventures globally, including strategic and dispute work in North America, Central and South America, Europe, the Middle East and has participated in case studies involving Brazil and China. In the fossil fuels area, Dr. Diaz has worked in wide variety of LNG project engagements in North America, South America, Europe and the Middle East providing research and analysis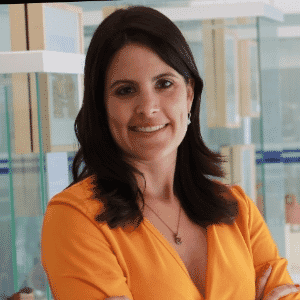 Directora de Sostenibilidad & ComunicacionesCálidda
Peru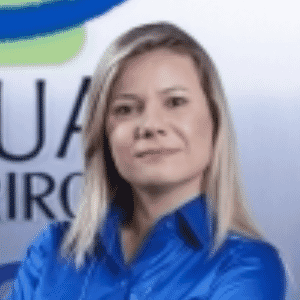 Diretora JurídicaAegea Saneamento
Brazil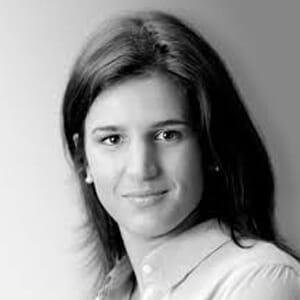 PartnerManesco Advogados
Brazil
Concentrates her practices in public law, especially regarding infrastructure transactions. Provide legal support in government contracts (RFP and unsolicited proposal; PPP; concessions), EPC, regulatory. CP3P-F.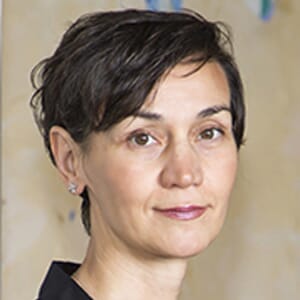 Non Executive Board DirectorGlobalvia
Spain
Mar Beltran is a Director of the Board of Globalvia and Member of the Climate Infrastructure Partnership Forum. A non executive director and a Member of the Australian Institute of Company Directors with extensive experience in public and private infrastructure boards. A regular member of the Remunerations and Audit and Risk Committees of the Board, I have worked for over a decade in both Europe and the Asia Pacific. With experience in international policy for both the public and private sectors and have extensive investment experience across equity and debt. Degree in Aeronautical Engineering in Madrid and Executive MBA at Australia Graduate School of Management (AGSM).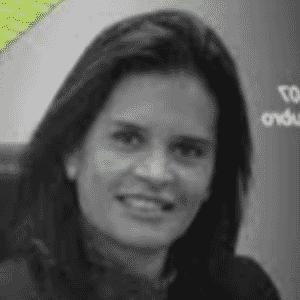 Diretora de Risco e Gestão CorporativaBDMG - Banco de Desenvolvimento de Minas Gerais
Brazil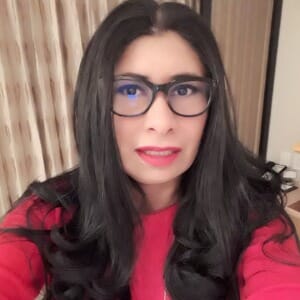 Head of Regulatory AffairsEnel Green Power - Guatemala
Guatemala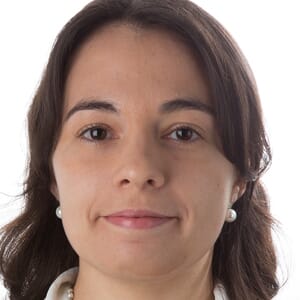 Brazil Head of ResearchCredit Suisse
Brazil
Maria Carolina Carneiro is the Head of Latam Utilities in Credit Suisse and has over 15 years of experience in the Utilities sector and more than 10 years in the financial markets. She was ranked #1 in II Magazine in 2020, 2019, 2018, 2017 and 2016, covering companies in Brazil, Argentina, Chile and Mexico. Previously, she worked as the Head for Latam Utilities at Santander (2009-2018), analyst at Raymond James (2008-2009) and Bradesco (2006-2008). She also has experience as energy consultant researcher (UFRJ Energy group; 2003-2006). Carolina Carneiro has a MSc in Economics from UFRJ and a bachelor degree in Economics from UERJ.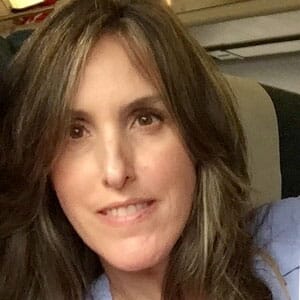 Senior Country Manager, BrazilNatixis - Brazil
Colombia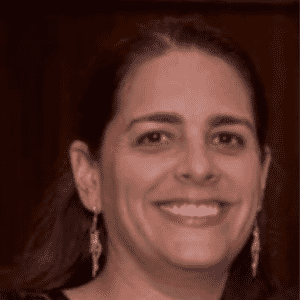 Jefe de NegociosMetro de Medellin
Colombia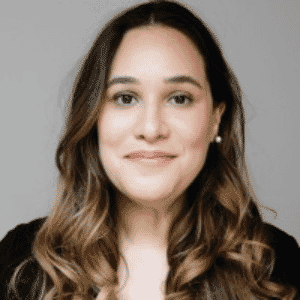 Head of ESG & HSAtlas Renewable Energy
USA
María José is the Head of ESG For Atlas Renewable Energy. She leads the Environmental & Social Governance aspects of Atlas's projects across Latin America, as well as the approach to responsible investment. She recently worked for Engie Mexico, leading and supervising compliance with IFC Performance Standards and Equator Principles for their Renewable Generation portfolio and Oil & Gas assets. In her previous role, she oversaw the design and implementation of both the Stakeholder Engagement and Social Impact Investment strategies for an 854 km natural gas pipeline owned by a PEMEX Holding (Mexican state-owned petroleum company). María holds a Sociology degree from the National Autonomous University of Mexico.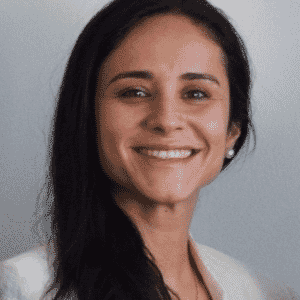 HR & Corporate Affairs DirectorCerro Dominador
Chile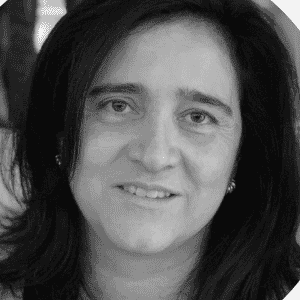 Senior Investment OfficerIFC
Colombia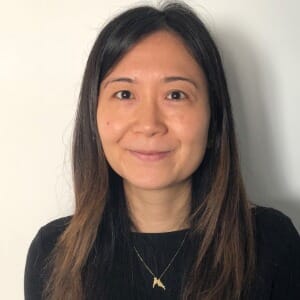 PrincipalCPP Investments
Brazil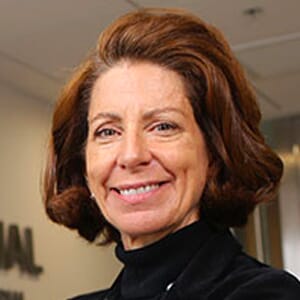 Director for BO, CH, EC, PEThe World Bank
Peru
Marianne Fay, an economist specializing in sustainable development, is the new World Bank director for Bolivia, Chile, Ecuador and Peru. She has 25 years' experience in different regions of the world, contributing to knowledge on and the search for development solutions in the areas of infrastructure, urbanization, climate change, green growth and poverty reduction. As director, she is responsible for the World Bank's strategic partnerships with the four countries, and for supervising the portfolio of projects and operations in each country. Previously, she was a World Bank chief economist for sustainable development and a chief economist for climate change. Deputy Chief Executive OfficerSTOA
France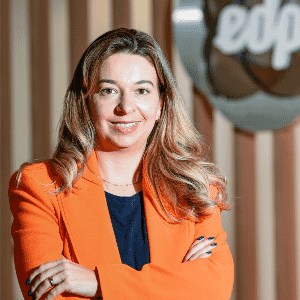 Head of Investor RelationsEDP
Brazil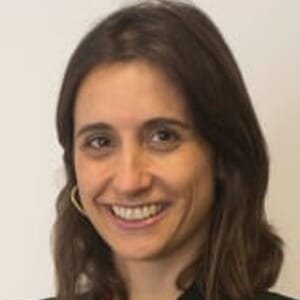 PartnerVieira Rezende Advogados
Brazil
Marina has extensive experience in financing structuring. She advises banks and companies on complex transactions including international lending, project finance in regulated sectors and debt securities issues in the capital market. She is recognized for her pro-deal attitude in negotiations, representing the interests of her clients. She is positioned among the leaders in her practice in Brazil, in the areas of Banking, Finance and Projects, by international rankings and publications specialized in the legal market, such as: LatinLawyer; IFLR1000; and Leaders League. Recently, she was granted two "Deal of the Year" awards for the financing transaction regarding the expansion project of the Salvador Int. Airport.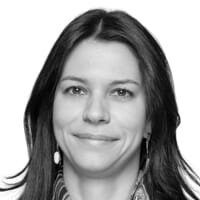 PartnerMattos Filho Advogados
Brazil
Partner at Mattos Filho Advogados, a leading full service law firm in Brazil. Professional practice focuses primarily on the representation of developers, private equity firms, infrastructure players and financial institutions in a wide range of water and sanitation, logistics (including airports, roads, railways and ports), urban mobility and renewable energy and other infrastructure-related projects in Brazil. Particular expertise in representing investors focusing on financing, project development and M&A activities in the infrastructure and energy sectors. Experience in concessions and public-private partnerships.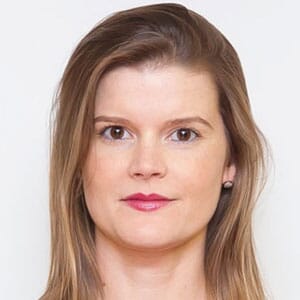 Executive DirectorIDB
Brazil Chief Marketing OfficerSterlite Power
India Directora JurídicaEgis
Colombia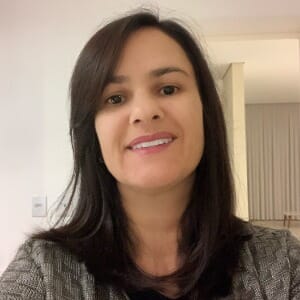 DiretoraSiemens Energy Brasil
Brazil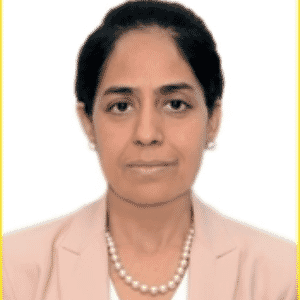 Partner - Leader Infrastructure, Tax & Regulatory servicesEY
India
Neetu is a Partner & leads the Infrastructure sector at EY India from a Tax and Regulatory perspective. In the capacity of a tax expert, brings onboard more than two decades of experience in advising clients in the infrastructure sector including Transportation & Logistics, Ports, Roads, Oil & Gas, Shipping, SEZs, etc. She has advised various MNCs on inbound and outbound transactions, contract/investment structuring, represented clients before Government/Appellate authorities. Neetu is a qualified Chartered Accountant - Institute of Chartered Accountants of India. She has co-authored a Chapter in the 'International Taxation – A Compendium' published by Chamber of Tax Consultants. Official Leader InvestmentsIDB Invest
Colombia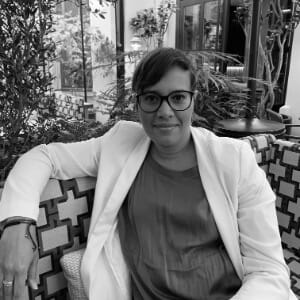 Head of Legal - International M&A / Project FinanceGroupe ADP
France
Passion for infrastructure industry. Willing to be a game changer and to shape the infrastructure of the future. Highly experienced in structuration and negotiation of complex infrastructure projects (PPP, concessions, real estate development, setting up funds, etc...). Executive DirectorSantander Bank
USA Country DirectorThe World Bank
Brazil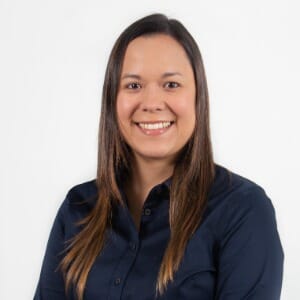 Partner, InfrastructureGómez-Pinzón
Colombia
Lawyer of Los Andes University admitted to practice in 2007, Specialist in Public Management and Administrative Institutions, and Master in Law and Economics (Universita di Bologna/Aix-Marseille Université -EMLE European Master in Law & Economics). Recipient of the Colfuturo scholarship (2014). Paola is a member of the Administrative, Constitutional and Infrastructure Team. Prior to joining our law firm, she was working as a legal advisor of the Minister of Commerce, Industry and Tourism and has experience as public server in national and local institutions as a Legal Chief or Legal advisor. Her practice focuses on administrative procedures, in constitutional and contentious administrative lawsuits, public policy design, public affairs. Internal Legal ManagerPetrotal Perú
Peru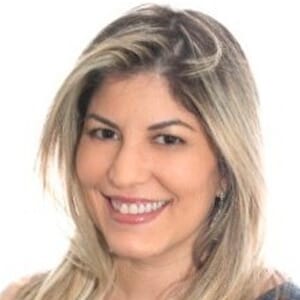 DirectorBAMIN - Bahia Mineração S/A
Brazil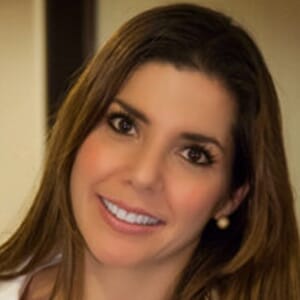 Vicepresidente de Asuntos Corporativos y EstrategiaETB - Empresa de Telecomunicaciones de Bogotá
Colombia Head of Investor RelationsSAAM
Chile Vice President Energy, Infra & TMT na INGING
Brazil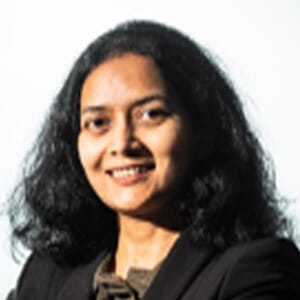 Senior Vice President & Head - ESGGEF Capital Partners
India
Raakhee Kulkarni is currently working as Vice President & Head – Environmental, Social, Governance (ESG) at GEF Capital Partners and is based in Mumbai. Prior to GEF, she was employed with ERM India for a span of 13 years and was leading the Transaction Services Practice. Raakhee has close to 20 years of combined experience largely within the consulting sphere and for the past two years in the private equity industry. Her experience involves projects in the sustainability domain covering environmental, health and safety. Her core competencies include transaction associated due diligence, liability assessment, compliance auditing and environmental risk assessment. VPAditya Birla Renewables
India Project Director LatamVinci Concessions
Colombia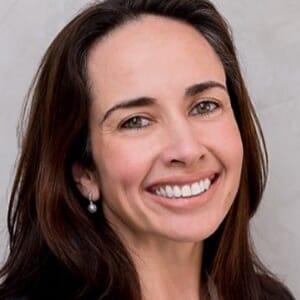 Investment OfficerIFC
Brazil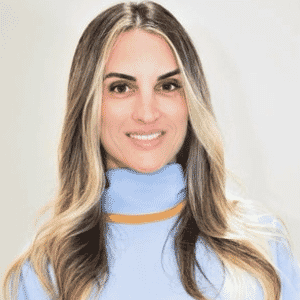 Vice PresidenteBMG Seguros
Brazil Jefa de Asuntos CorporativosSky Airline
Chile Trade CommissionerEmbassy of Canada
Chile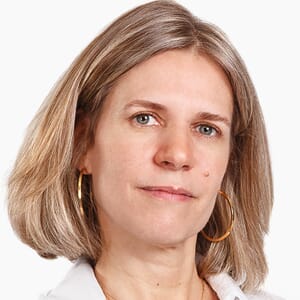 Souza Okawa advogados
Brazil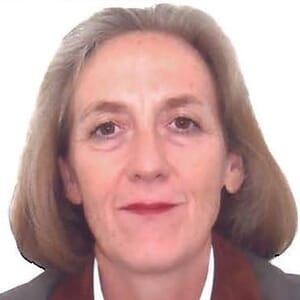 Vice President of Corporate FinanceInkia Energy
Peru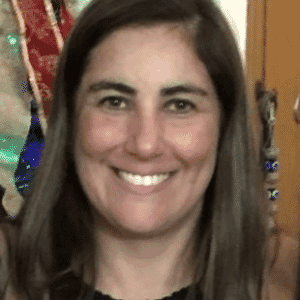 Investment Principal OfficerIDB
USA SuperintendenteCEMIG
Brazil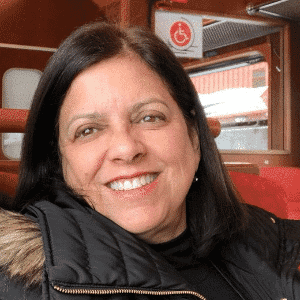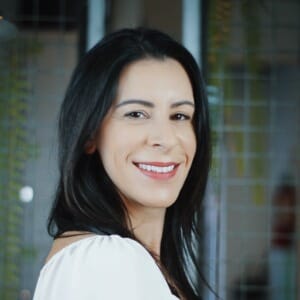 Chief Compliance officerCGN Brasil Energia
Brazil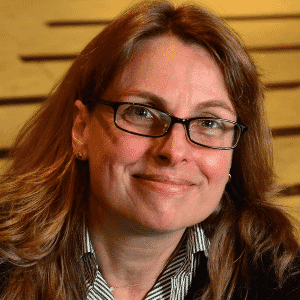 Infrastructure SuperintendentAon
Brazil
Economist and Attorney at Law, post-graduated in Business Administration at Fundação Getúlio Vargas and Risk Management at IBMEC-RJ. 30 years experience in insurance market with major insurance companies and brokers. Currently working at Aon Risk Solutions as the head of the Construction & Infrastructure and Power & Utilities industry verticals. Solid experience in the insurance and reinsurance market, dedicated to providing risk advisory services, design and placement of Insurance Programs for large infrastructure risks related to Surety bonds, Construction All Risks, Property and Casualty insurances. Expert in: Insurance and Reinsurance solutions for Infrastructure, Project Finance, Risk Management and Advisory.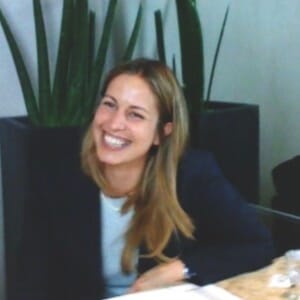 Chief Sustainability OfficerJaguar Exploración y Producción
Mexico
Solution-focused executive with international experience in developing and executing sustainability strategies in the energy and building materials industries, focused at supporting responsible and effective business delivery while building shared value through innovative solutions. Career includes a blend of experience in strategy consulting, sustainability, government affairs, public policy, social impact and inclusive stakeholder engagement strategies. Passion for co-creating and implementing integrated impact strategies that connect us to a common purpose, unlock opportunities and bring new powerful insights. Legal VicepresidentISA
Colombia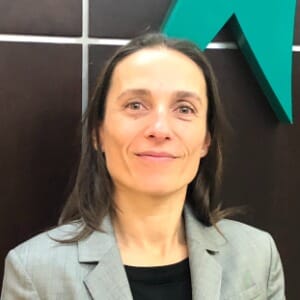 Director Corporate CoverageBNP Paribas
Mexico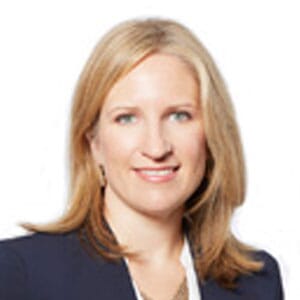 Head of Latam for InfrastructureOntario Teachers Pension Plan
Canada
Stacey Purcell joined the Infrastructure Group in 2005 and is a member of the Latin America Infrastructure team. She has been involved in a number of transactions including the acquisitions of Essbio, Nuevosur, Esval and Saesa. Stacey has served on the boards of Essbio, Esval, Saesa, AndesCan and Bristol Airport. Prior to joining Ontario Teachers', she was a part of the corporate development team at Enbridge Inc. and a financial analyst at Enbridge Gas Distribution. Stacey earned a B.Comm. at Dalhousie University. She is a Chartered Business Valuator and a graduate of the Institute of Corporate Directors.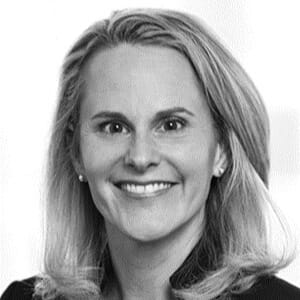 Founder Managing Partner & Portfolio ManagerCapital Innovations Infrastructure Partners
USA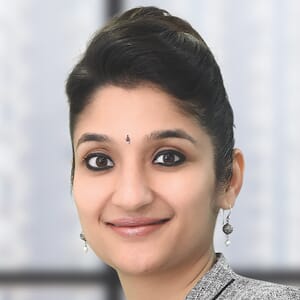 Founder and DirectorSolarArise
India
Tanya Singhal is the Founder and Director of SolarArise. SolarArise is a unique Solar PV asset management firm that owns & operates large-scale grid-connected solar projects. In 2010, after spending 4 years at Strategy Consulting at the Boston Consulting Group and working across sectors, she decided something was needed to be done to make clean solar energy an affordable reality in India. Thus started her entrepreneurial journey and SolarArise was born. Tanya, together with her co-founders, has raised over Rs 400 Cr of equity from marquee investors and Rs 800 Cr of debt. SolarArise has successfully built and operating sustainable solar PV plants of 230 MWp across remote villages in India. Director of Legal & ComplianceTeresa A Gallegos
Mexico Head of Portfolio ManagementIridium Concesiones de Infraestructura
Peru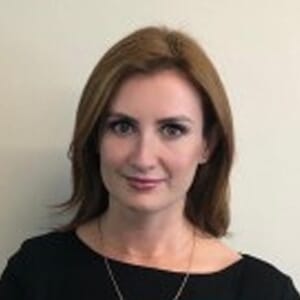 CFOAinda Energia & Infraestructura
Mexico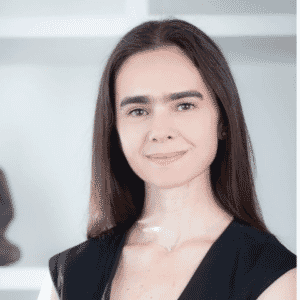 Global Director of Sustainability and User ServiceAleatica México
Mexico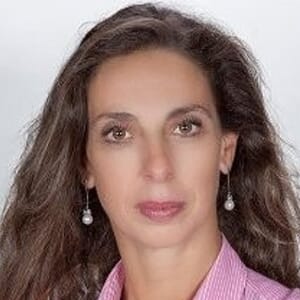 Legal DirectorCurrently Unaffiliated
Brazil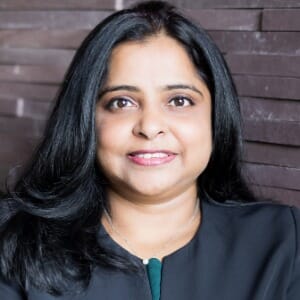 PartnerSamvad Partners
India
Vineetha MG is one of the founding partners of Samvād Partners and is based out of Mumbai. She has more than 15 years' experience in advising clients on private equity investments, cross- border and domestic M&A, and banking and financing transactions. She is recommended and ranked in Chambers& Partners Asia Pacific, Legal 500 and Global Law Experts. She was awarded by the Acquisition International Global "Most Influential Women in Private Equity Investment 2018 " - India. She is included in "The A List - India's Top 100 Lawyers", based on extensive research conducted by India Business Law Journal. (IBLJ 2018) and has been recognized by Insight Success magazine as "The Top 10 Powerful Lawyers in 2018".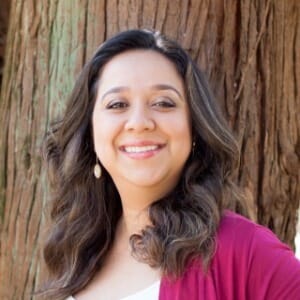 Diretora JurídicaIbitu Energia
Brazil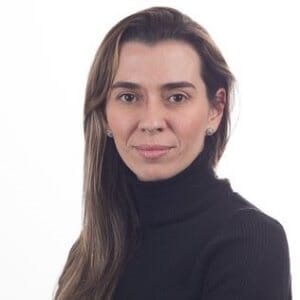 Vivianne
Magalhães Rodrigues
Legal Affairs, Compliance and CAORIOgaleão
Brazil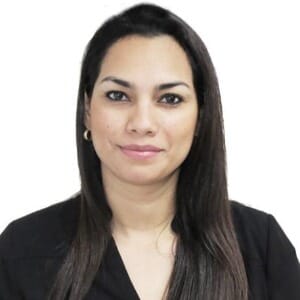 CMOGrupo Marítimo
El Salvador Finance VPMetro Línea 1
Colombia