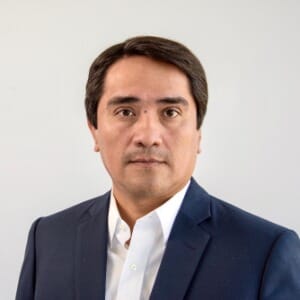 Principal Investment Officer, Infrastructure and EnergyIDB Invest
USA
I am a seasoned business executive with 20 years' experience leading the origination, structuring and management of principal and syndicated investments, including structured debt, mezzanine, and private equity. I am passionate about serving my clients, while structuring investments that adequately balance risk and return.

My areas of expertise include Energy, Infrastructure, and Extractives (Oil, Gas & Mining). I have arranged syndicated loans and mezzanine/equity investments across Latin America, Asia, and Eastern Europe. Currently, I lead business origination and structuring for IDB Invest in the Infrastructure and Energy space of Peru and Bolivia.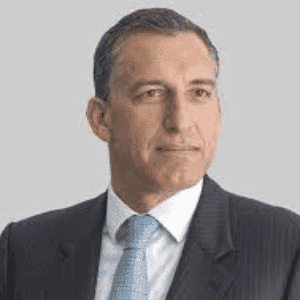 PartnerCuatrecasas - Peru
Peru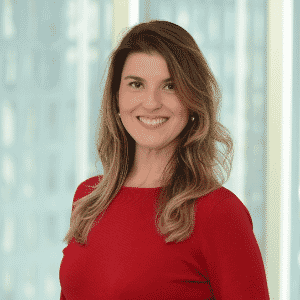 Partner - InfrastructureBMA Advogados
Brazil
Ana Cândida experience involves various Administrative Law matters: public procurement and government agreements, concession of public services, public-private partnerships, public companies, administrative corruption, accountability and fiscal responsibility, corporate social investment, regulated sectors, administrative proceedings with public and controlling entities (Audit Courts and Comptrollers).She participated in relevant infrastructure projects related to airport, port,railway and water and sewage sectors. She is internationally referenced in relevant legal guides, such as Chambers & Partners Latin America and The Legal 500. She is also CP³P-F certified, that's granted by the APGM Public–Private Partnerships Certification Program.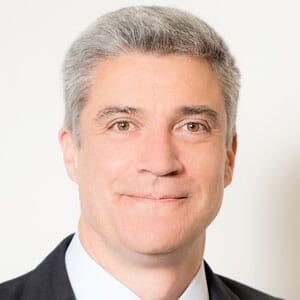 Senior Vice President for Latin America and Vice President BrazilSiemens Energy Brasil
Brazil
André Clark began his career in the Pulp&Paper industry in 1995. He has 17 years of experience in Energy, Oil&Gas, Manufacturing, Logistics and Infrastructure areas. He was CEO of Acciona for Brazil, Bolivia, Uruguay and Paraguay. Now, Mr Clark is the President and CEO of Siemens Brazil, since November, 1st, 2017. He holds Bachelor's Degree in Chemical Engineering from Universidade de São Paulo (USP) and MBA in Finance and Operations Management from New York University Stern School of Business.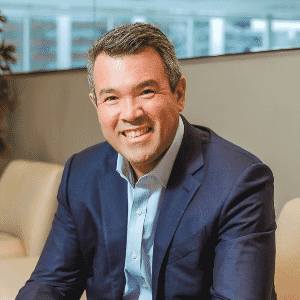 Country DirectorACCIONA
Brazil
Country Director of ACCIONA Infraestructuras in Brazil, he is a Civil Engineer with an MBA in Business and Commercial Management. He began his career as a Construction Engineer at Andrade Gutierrez, where he worked for 17 years and was the Director of the Latin America Market, responding to the commercial and operational management of the company's projects in Argentina, Venezuela, Peru, among others. He also worked for 2 years as Executive Director for the Southern Cone region at Pentech, a multinational company of EPCenergy and industrial projects. At ACCIONA,with his strategic vision and experience in contract management, he is responsible for developing business in the areas of construction, concessions, industrial, water and services.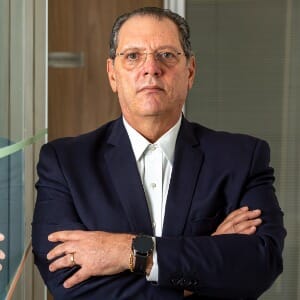 Vice-president of Public Relations - Latin America and the CaribbeanHuawei
Brazil
With over 30 years of experience in the ICT field, Atílio is an electronic engineer from FAAP, postgraduate in Computer Science and an MBA in Economics and Government Relations from USP (University of São Paulo). The executive has already worked as a Network and Data Center manager at Prodam - SP, passing by multinationals such as Cabletron, Enterasys and CISCO, where he was responsible for the Regional Sales Department. With Huawei for 5 years, the world's leading Chinese ICT company operating in Brazil for 23 years, Atílio has contributed to building partnerships that leverage Brazil's digital transformation, through Huawei's connectivity expertise.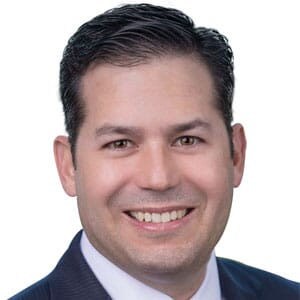 PartnerBaker McKenzie
Mexico
Benjamín Torres-Barrón leads Baker McKenzie's Energy, Mining & Infrastructure Practice Group in Mexico. He handles all legal matters related to the development of real estate, mining, infrastructure and major projects, and advises clients on the development of projects relating to electricity, oil, gas, fuels, water, waste, LPG, LNG, biofuels, energy efficiency and public bids called by Mexican government agencies. Benjamín also represents clients before the regulatory authorities and agencies in matters regarding permitting for energy projects, and advises clients on maritime and navigation matters, due diligence, contracts and financing, as well as regulatory issues.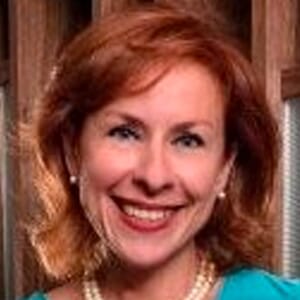 CFOMarhnos
Mexico
With more than 20 years of experience in Finance, advisory and fund management, Ms. Rodriguez has been actively involved in the capital raising, originating, structuring and execution of over US$6.5 billion of debt and equity transactions in real estate and infrastructure in various countries of Latam and the US. Ms. Rodriguez is currently CFO at Marhnos, a leading Mexican company, with more than 6 decades of experience specialized in real estate and infrastructure projects. Prior to Marhnos, Ms. Rodriguez was Managing Director of the Banyan Tree Mexico Hospitality Fund.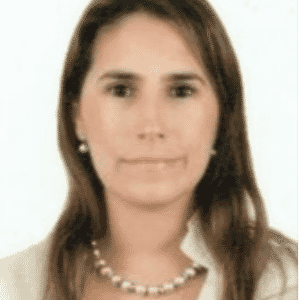 Presidenta del DirectorioCOFIDE
Peru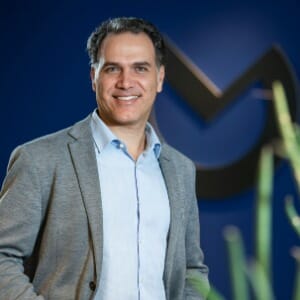 CEOBMPI
Brazil
He holds a degree in Civil Engineering from the Federal University of Minas Gerais, having started his career in the financial market at Banco Opportunity. He was previously Managing Director at Internet Group, company integrated by iG, BrTurbo and iBest. In 2009, he joined Angra Infra as Managing Partner, where he could manage a wide range of investment in infrastructure. In 2013, he founded Barbosa Mello Investimentos, an infrastructure investment holding company. The company currently has investments in sectors such as water, energy, social infrastructure, street lighting and transports.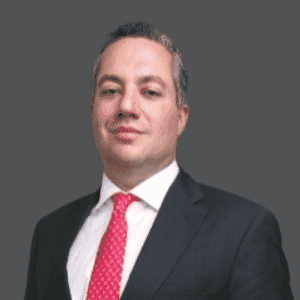 PartnerMayer Brown Tauil & Chequer
Brazil
Bruno counsels Brazilian and foreign clients on matters related to infrastructure projects, energy, oil and gas and mining. His experience includes mergers and acquisitions transactions, concessions, public-private partnerships, including PMIs, government purchases, project financing, tax; incentives and regulatory matters. He worked as a foreign associate in the New York office of Cleary Gottlieb Steen & Hamilton, and was a partner in the American law Firm of Mayer Brown. He is a Professor of graduate courses at Fundação Getulio Vargas (FGV).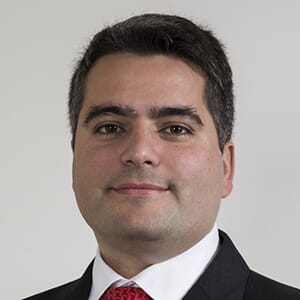 CEOAtlas Renewable Energy
USA
Carlos Barrera (Ucho) is currently CEO of Atlas Renewable Energy. Before joining Atlas Renewable Energy, Ucho worked at SunEdison for six years, as Managing Director & VP for Latin America where he grew the business from scratch to invest $1bn in a span of 4 years, and develop 500MW+ of projects financed and constructed. Prior to that time, Ucho was at BP in multiple executive roles across Oil & Gas, Cleantech Venture Capital, and Alternative Energy in London, Australia, China and Madrid. Ucho holds an Engineering degree from Lehigh University, a PLD certificate from Harvard University, and an Executive MBA from Kellogg, Northwestern University.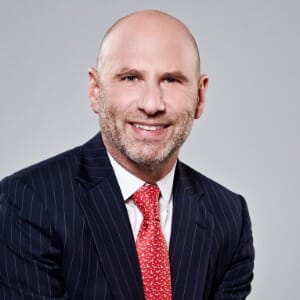 CEOCifi
Panama
César Canedo-Arguelles is the CEO of CIFI, the leading non-banking financial institution in Latin America and the Caribbean in the fields of infrastructures and energy. He is a Founding Member of CIFI and he leads the global development of the company, especially the advisory, financing and fund management activities. Today, the company has taken part in over 160 projects with a total investment of $1.3 billion in the region.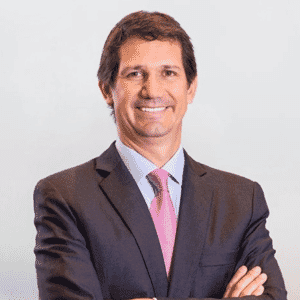 Head Portfolio ManagerUnión para la Infraestructura
Peru
César Ramirez holds a MBA at the Kellog School of Management, MPA at the Kennedy School of Government Harvard. Has more than 20 years experience in investments. Former Managing Director of Petroperú, before starting in Credicorp worked as managing director at Trafigura Colombia, ING Funds, was Vice-president at AIC International Investments and held the position of investments specialist at IFC.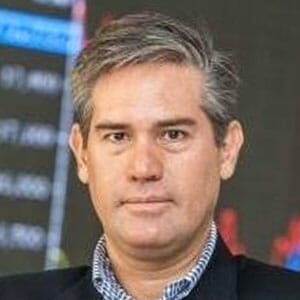 Head of Corporate BankingBanco de Crédito del Perú
Peru
Economist and MBA with strong backround in banking with 26 years of working experience in the leading commercial bank in Peru. Challenging commercial positions held at the bank such as head of corporate banking, general manager of the Miami branch, director of corporate banking, vice-president of transaction banking, relationship manager of corporate banking and product specialist (leasing & factoring).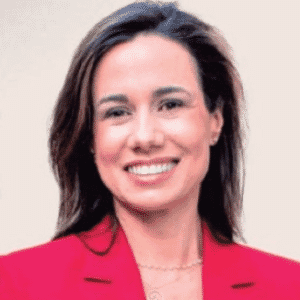 Cristina
Pardo de Vera Posada
CEOR&Q Concesiones e Infraestructura
Chile
Cristina joined R&Q in 2015 as a Head of PPP Investment. She holds an Economy degree from the University of Santiago de Compostela and a Master´s degree in Infrastructure Management from the Polytechnic University of Madrid. Prior to joining R&Q Cristina worked in several countries in Africa, Asia, Europe and America as CEO of multinational engineering companies and advised Banks, IFIs and Investors in infrastructure projects, with a remarkable specialization in PPP structures. Cristina also served as Strategic Director for Ayesa in Spain and now is part of the Commercial Board of R&Q Group in Chile. Today Cristina manages a portfolio of infrastructure investment of more than USD 1,000 Mill in Chile.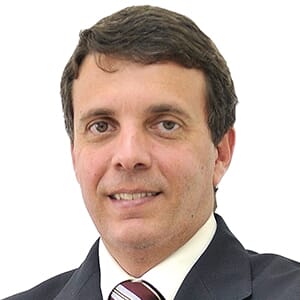 CEOFonte Nova Negócios e Participações
Brazil
Dênio Cidreira is President of Itaipava Arena Fonte Nova. He is a chemical engineer graduated from UFBA and holds an MBA from FGV and Cranfield (England). He also took the Harvard Business School Product Innovation Leadership Course and the IBGC Management Advisor Course. He previously held positions in the Odebrecht Group, which he joined as Braskem's New Business Manager and gained executive experience by being part the board of several companies within the group: Santo Antonio Energia, Odebrecht Ambiental (currently BRK Ambiental) and Odebrecht Properties.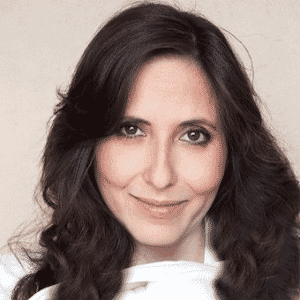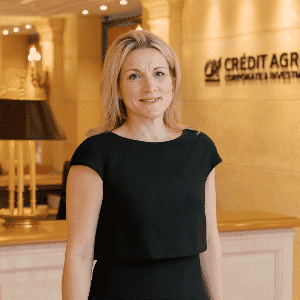 Managing Director, Head of Project Finance - Energy & Infrastructure Group Latin AmericaCrédit Agricole
USA
Dorothée has over 17 years experience in Structured Finance, across a variety of regions. Prior to joining the Energy and Infrastructure Group Latam team in NY in 2016 as a Managing Director, she was based in Paris/London and led a number of relevant infrastructure projects in Continental Europe, the UK and Middle East, including advising and structuring of public-private parnerships and concessions contracts. She is now responsible for origination and execution of project finance transactions in the infrastructure, P&U and natural resources sectors, across Latin America. She is graduated with ESCP Europe Business school (France), and is fluent in French, Spanish and English.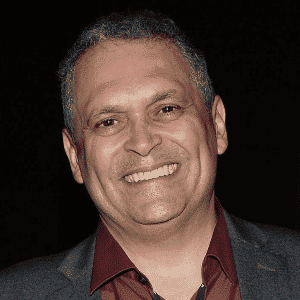 VP of Institutional Relations, Communication and SustainabilityMonte Rodovias
Brazil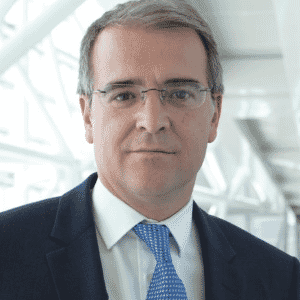 Managing Director, Latin AmericaCDPQ
Canada
Jordi Tasias is a Managing Director in the Private Equity team. He heads the Mexico office from which he oversees the activities in Latin America (outside of Brazil), including CDPQ's private equity activities. He also supports the Infrastructure team's business development activities. Mr. Tasias joined CDPQ in April 2018 as a Senior Director, Strategic Partnerships in the Growth Markets team. He has almost 20 years of experience in investment banking in Europe and Latin America. He spent much of his career at BBVA in Spain and Mexico, where he led the Mergers and Acquisitions and Capital Markets teams. Before that, he worked at KPMG Corporate Finance in Madrid and London, and at Clairfield M&A Advisors in Barcelona.

Principal & Managing Director, Advisory ServicesARUP
USA
Jorge Valenzuela has 20 years of experience in investments, asset management, and project management of real assets in the US and Latin America. Jorge's areas of expertise include financial and technical advisory for the development, investment and financing of public infrastructure and real estate projects. At Arup, Jorge leads the Advisory Services team for San Francisco and Latin America and has directed engagements in Argentina, Brazil, Chile, Colombia, Ecuador, Honduras, Mexico, Peru and the US. Civil Engineer from the Pontificia Universidad Catolica del Peru, has a Master degree in construction management and real estate from the Universidad Politecnica de Madrid, and an MBA degree from University of California at Berkeley.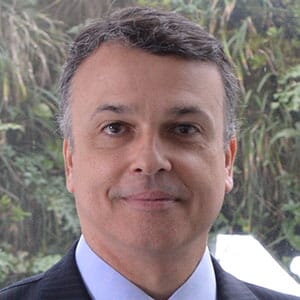 Managing Partner - Head of Infrastructure InvestmentsVinci Partners
Brazil
Mr Souza has been with Vinci Partners since inception, and had been manager of FIP Brasil Energia while at Banco Pactual until 2009. At Vinci, Mr Souza was responsible for monitoring the investment in Equatorial Energia until 2015 and has served as board member of Celpa (Centrais Eletrica do Para), Cecrisa, and is still at the board of Grupo CBO. He holds a bachelor's degree in Electrical Engineering from Escola Federal de Engenharia de Itajubá (EFEI) and an MBA with a major in Corporate Finance and Accounting from University of Rochester, New York (Beta Gamma Sigma award).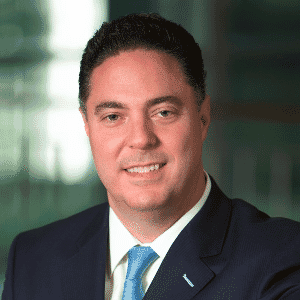 Managing Director, InfrastructureBlackRock
Mexico
Mr. Zertuche has over 16 years of experience investing in Mexican real assets. He is former Vice-President of I2, the leading infrastructure investment manager in Mexico acquired by BlackRock in October, 2015. His prior experience is in investment banking, including M&A, debt and equity capital markets transactions, asset management, strategy and operations. Mr. Zertuche was a founder of Infraestructura Institucional ("I2") in 2010, and served as Chief Financial and Investment Officer since its inception in 2010. Prior to founding Infraestructura Institucional, Mr. Zertuche served as Chief Investment and Control Officer of Mexico Retail Properties ("MRP Group"), which he co-founded in October 2002.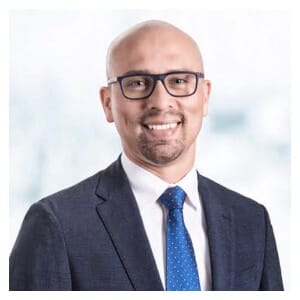 Chief Investment OfficerProfuturo AFP
Peru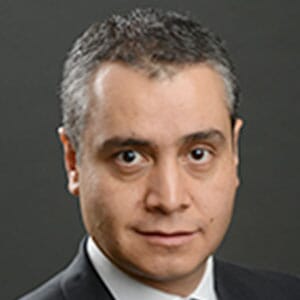 Managing Director, Latin AmericaCIBC
Colombia
Julian Torrado is responsible for the representation of CIBC Capital Markets in Colombia, including comprehensive product marketing and the origination plan for Corporate and Investment Banking transactions. These include M&A, Equity and Debt Capital Markets, Derivatives and tailored Transactional Banking Solutions. From 2012 to 2014, Mr. Torrado was Managing Director and Head of Corporate Clients Coverage for a Spain-based international financial group in Colombia. Mr. Torrado holds a law degree from the Colegio Mayor de Nuestra Senora del Rosario and received a Specialization Degree in Financial and Stock Law from the Universidad de Los Andes. Mr. Torrado is also FINRA Registered (Series 7 and Series 63).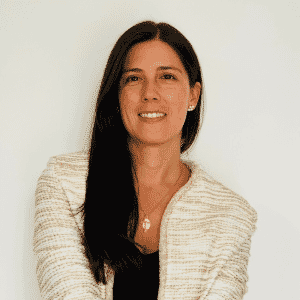 Head Of Business DevelopmentRoadis Colombia
Colombia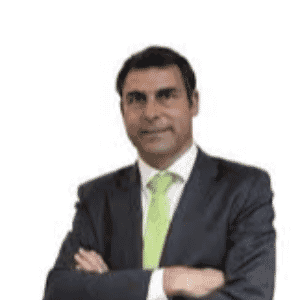 Director Operations AmericaSacyr
Colombia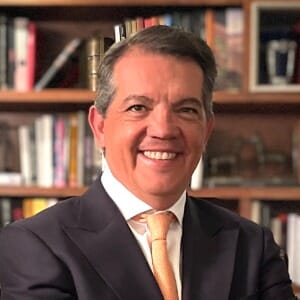 CEO and PartnerAinda Energia & Infraestructura
Mexico
Manuel holds a BS in Economics from MIT and a MPA from Harvard and has taught courses in economics and finance at ITAM and Universidad Iberoamericana. He has worked from both the public and private sectors most related to infrastructure. Positions include Director of Studies at the Agriculture and Water Resources (1993-1994), founding partner at Analisis y Desarrollo de Proyectos (ADP) acquired by Mercer Management Consulting (1994-2006), Undersecretary of Transportation at SCT (2006-2008), Chief of Structural Change at SCT (2008-2009), Chief Administrative Officer at the Interior Ministry (2009-2010) and Head of GBM Infrastructure (2010-2015). Additionally, he was President of the Board of ASA and Alternate Board Member at PEMEX.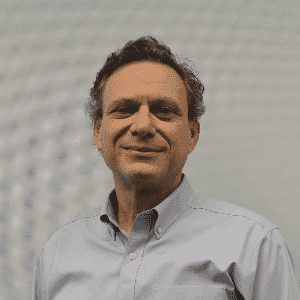 CFO AmericasDP World Americas
USA
CFO of DP World Americas since 2018. Prior to DP World Americas, was acting CEO (2017) and CFO of Odebrecht Transport S.A. (from 2010 to 2018) and CFO of Rede Energia (2008). Before that had worked for almost 20 years in wholesale and investment banking holding several senior and executive positions at Unibanco, HSBC, BBM, BofA and Chase Manhattan both in Brazil and the United Kingdom. Board member of several companies in Argentina, Peru, Chile, Brazil and the Dominican Republica. Holds a degree in Economics from Pontifícia Universidade Católica do Rio de Janeiro and Executive MBA from Fundação Getúlio Vargas Sao Paulo.

Marilene
Ramos Múrias dos Santos
Grupo Águas do Brasil
Brazil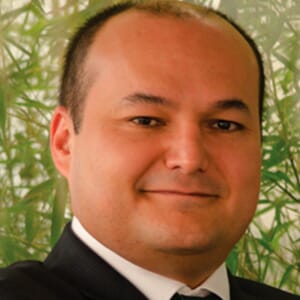 CEOOdinsa
Colombia
Mauricio Ossa Echeverri is president of the Odinsa Group. Previously, he worked as vice president for the Caribbean region and legal representative of Cementos Argos and as manager of Industrial Business and national manager of Marketing. He studied Business Administration and specialization in International Marketing at EAFIT University (Medellin). He also did the Advanced Management Program of the University of La Sabana (Bogotá) and the CEO's Management Program of the Kellogg School of Management (Illinois).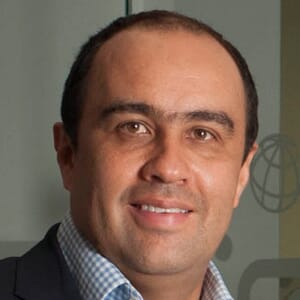 CIO – Energy Sector LeadIFC
USA
Mr Toledo has more than 15 years of experience structuring financing for power, gas, transport, and water projects in Latin America and the Caribbean. He is currently a Chief Investment Officer within IFC's Latin America Infrastructure and Natural Resources group, leading IFC's efforts in Central America, the Caribbean and the Andean regions. Prior to joining IFC in 2005, Mr. Toledo worked at CAF and Citigroup. Mr. Toledo holds a bachelor degree in civil engineering from Universidad de los Andes in Colombia and a Masters in Business Administration from McGill University in Montreal.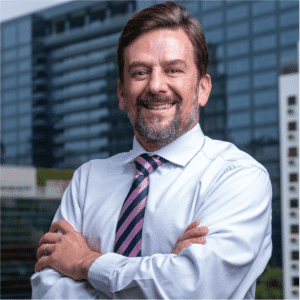 CEOOPY Health
Brazil
More than 20 years of top management experience over complex assets and businesses, taking part and leading several M&A processes on different industries. Strong experience in infrastructure industry, specially on startup and turnaround processes, taking active participation on real estate, road operation, energy and sanitation markets. Specialties: Strategic and financial planning; Long-term contracts management; Team leadership; Negotiation; Improvement of corporate reputation; Start-up and turnaround processes leadership.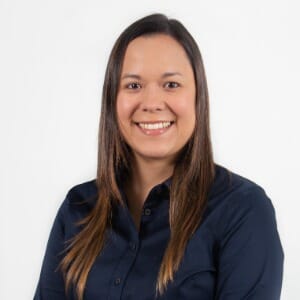 Partner, InfrastructureGómez-Pinzón
Colombia
Lawyer of Los Andes University admitted to practice in 2007, Specialist in Public Management and Administrative Institutions, and Master in Law and Economics (Universita di Bologna/Aix-Marseille Université -EMLE European Master in Law & Economics). Recipient of the Colfuturo scholarship (2014). Paola is a member of the Administrative, Constitutional and Infrastructure Team. Prior to joining our law firm, she was working as a legal advisor of the Minister of Commerce, Industry and Tourism and has experience as public server in national and local institutions as a Legal Chief or Legal advisor. Her practice focuses on administrative procedures, in constitutional and contentious administrative lawsuits, public policy design, public affairs.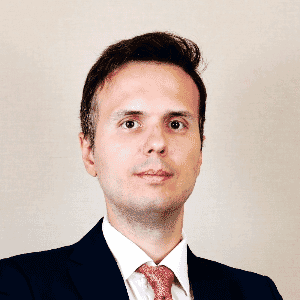 Senior Vice President - Infrastructure Private EquityGIC
Brazil
Twelve years of experience investing in public and private equities in LatAm. Sector experience includes consumer, education, retail, healthcare at Warburg Pincus and infrastructure at GIC. He is responsible for origination and execution of transactions in the Digital Infrastructure and Transportation & Logistics sub-sectors as well as regional lead for high yield infrastructure debt in South and Central America.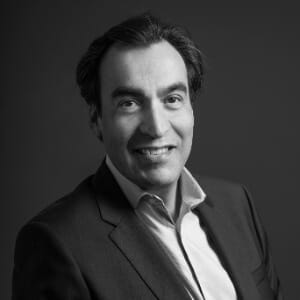 Director GeneralAleatica México
Mexico
Rubén López Barrera studied the Degree in Civil Engineering at the Universidad Iberoamericana; Master of Science in Management of the Master's Program from Stanford University; Master of Business Administration from the joint program of the Pontificia Universidad Católica de Chile and the University of Washington in Seattle, WA. He has more than 20 years of experience in the structuring of infrastructure projects, holding various positions within ICA as Executive Director and Director of Human, Legal and Communication Resources of Grupo Aeroportuario del Centro Norte (OMA)and as Director of Business Development and Director of Project Financing of ICA. From 2006 to 2009 he was General Director of OMA

Country Head UBS GroupUBS
Brazil
CEO of UBS in Brazil, Sylvia is responsible for all business lines, including the country's largest brokerage firm, Investment Banking and Wealth Management. She was responsible for the strategic direction and management of Retail Banking, Insurance, Wealth Management and Asset Management for HSBC across Latin America. She joined HSBC and held a number of positions including CEO of Asset Management for the Americas and Emerging Markets. She began her career at Citigroup in Brazil, acting in the United States, Europe and Asia. She holds a BS in Engineering from the USP – Brazil, and an MBA from Columbia University. Is currently a member of the Board of Edenred, Brazil Foundation NGO and also supports Instituto Ayrton Senna.
The one and only club for Infraestrutura decision-makers.
Solicitar informações sobre a participação
Successful registration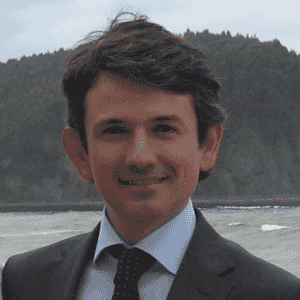 Chief Investment OfficerCELEO
Brazil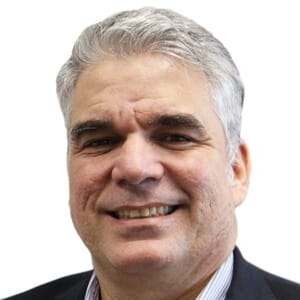 CEOEnel Américas
Chile
Aurelio Bustilho de Oliveira holds a degree in Business Administration and an MBA from Coppead / UFRJ with a major in Competitive Intelligence. He has also taken additional extension courses at Harvard Business School (Executive Program in Energy Management) and Chicago Booth (CFO Program). Mr. Bustilho joined the Enel Group in April 1999 as the administrative and financial manager of the company then known as Centrais Elétricas Cachoeira Dourada S.A. Subsequently, he held the position of CFO of Enel Brasil until his appointment as manager of Administration, Finance and Control of Enel Américas.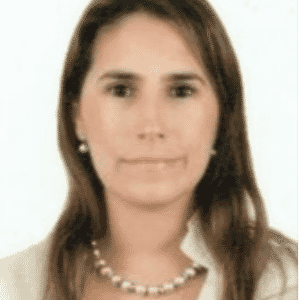 Presidenta del DirectorioCOFIDE
Peru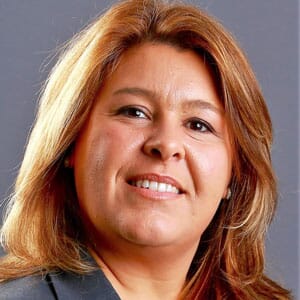 VP of Corporate Affairs and RegulationsBRK Ambiental
Brazil
Daniela Sandoval, Vice-President of Corporate Affairs and Regulations of BRK Ambiental, has served for more than 20 years in leadership and board positions in sanitation, energy and petrochemical companies as well as in private practice. She is also VP of ABCON (Association of Private Sanitation Companies) and Member of the Consulting Council of ABDIB (Brazilian Association of Infrastructure and Basic Industries). Daniela has a legal degree from USP (University of São Paulo), LL.M from New York University, CORe – Credential of Readiness in Business from HBX - Harvard Business School and Compliance Certification (CCEP) from CCB – Compliance Certification Board.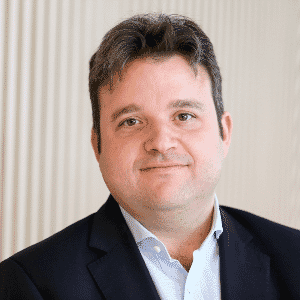 Director GeneralROADIS Mexico
Mexico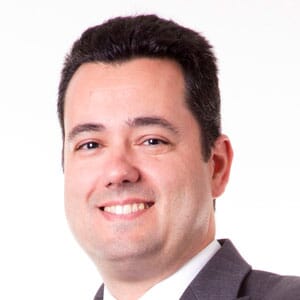 CEO CCR RodoviasCCR
Brazil
Eduardo is currently Executive Director of CCR and CEO of CCR LAM Vias, responsible for overseeing the Toll Road concessions CCR NovaDutra, CCR ViaLagos, CCR RodoNorte, CCR MSVia, CCR ViaSul, CCR ViaCosteira, ViaRio and SAMM, a high-capacity data transmission service provider through fiber optics. Mr. Camargo joined CCR Group in 2000, and prior to his current activity he occupied a number of positions in the Group, such as CEO of CCR Airports, CEO of CCR ViaOeste and CCR RodoAnel, Director of CCR USA (Miami office), Business Development Manager, Investor Relations and Treasurer. Before joining CCR he worked as a Consultant for Arthur Andersen, and as a Financial Analyst at Camargo Correa.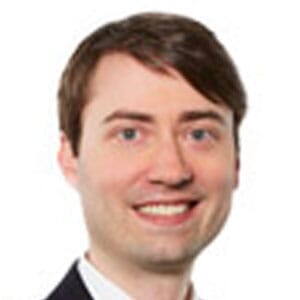 Managing DirectorOntario Teachers Pension Plan
Canada
John Kaye is a Managing Director in the Latin America Infrastructure team at OTPP. John is a board member of our Mexican tollroad investments: IDEAL, Arco Norte and Pacifico Sur; and previously was a director on our Chilean regulated water investments. John has a variety of transaction experience across the utility, transport and power sectors. He joined the infrastructure team full-time in 2008. Previously he was an investment banking analyst at National Bank Financial. John earned a BBA and a B.Sc. from Bishop's University, and an MBA from the Rotman School of Management. He is a CFA Charterholder and has completed the OTPP Private Investments Board of Directors Program at the University of Toronto, Rotman School of Management.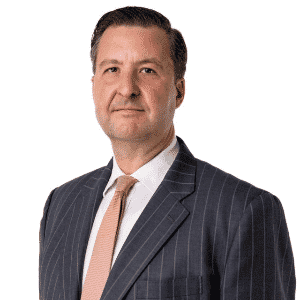 Regional Director Latin AmericaInfracorp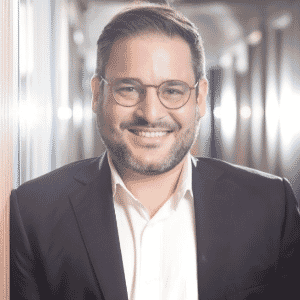 CEOOrigem Energia S.A
Brazil
Executive with experience in the origination, analysis, investment and overseeing companies in various sectors.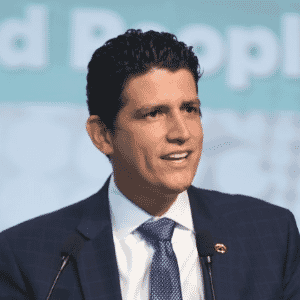 Marcelo
Sampaio Cunha Filho
Regulatory Affairs DirectorVale
Brazil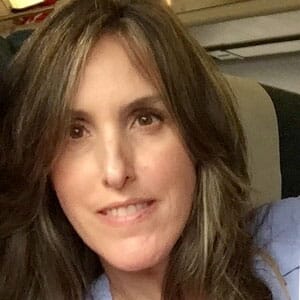 Senior Country Manager, BrazilNatixis CIB
Brazil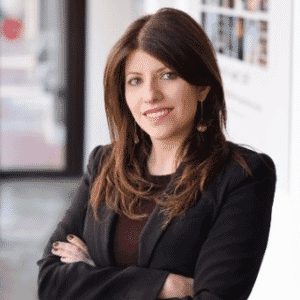 Investment DirectorMeridiam
USA
Mariana has over 15 years of experience as an infrastructure and energy professional. She is an Investment Director in Meridiam's New York office where she focuses on business development in Latin America. Within her role, Mariana has been involved in several public bid procurements for district energy and transportation projects, as well as private developments in the transition energy sector, leading all phases of the investment process. Prior to joining Meridiam, Mariana was a vice president at Macquarie in the infrastructure and energy team where she was responsible of transaction execution and financial structuring for projects in the Americas, with a focus in Colombia and Mexico. Roads Concessions DirectorEcoRodovias Infraestrutura e Logística
Brazil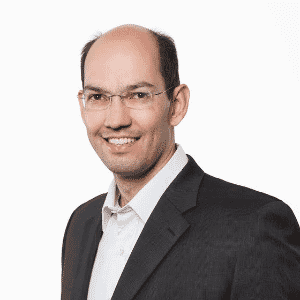 Managing Director and Co-Head of InfrastructureIG4 Capital
Brazil
He is a member of the Infrastructure Investment committee and responsible for new investments and relationships with IG4 LPs and co-investors. He was a Director at Ontario Teachers Pension Plan Infrastructure and Natural Resources group where he led the origination, execution and asset management of new investments. He was also a non-executive board member of the Birmingham airport in the UK and Koole Terminals in the Netherlands. He was an Associate at Brookfield Asset Management Private Equity team and was involved in the execution of new investment opportunities across real estate, private equity, and infrastructure. He holds an MBA from the University of Toronto and a Bachelor of Mechanical Engineering from FEI.
This eMeeting is exclusive
for Premium members
This event is exclusive for GRI members.