Co-host
Quinta-feira, 30 de Setembro
16:00 - 17:20 | Brasilia Time (GMT-3)
Submeta seu interesse
As vagas para esse club meeting são limitadas.
Preencha o formulário abaixo com seus dados para solicitar a inscrição.
Em breve enviaremos um email com mais informações.
Our team will get in touch with you soon to confirm your participation
Credit: leungchopan / Envato Elements
EVENT MANAGER

Lucas
Head of Real Estate BrazilGRI Club
Lucas Tortelli is an executive with solid knowledge about hospitality and real estate industries, with more than 15 years of experience in leadership roles, he has been leading hotel teams of different markets and sizes, as well as leading some of the main real estate entities in Brazil. He was also the Business Development Director of Smartus, a content based spin off of GRI Club with the mission of sharing the best practices and reliable information about the Real Estate industry for emerging markets. Nowadays, he is the responsible for the strategy and operations of GRI Club in Brazil, developing a high-level networking environment and helping to gather the world's leading Real Estate players across the globe.
+5511993752528
+5511993752528
A pandemia da Covid-19 acelerou o crescimento do e-commerce e uma parte primordial desse processo é o Last Mile, que tem cada vez mais, um papel estratégico na logística.
Mas apesar da importância, o Last Mile é uma das etapas mais custosas dentro da logística e no Brasil, poucos fundos, investidores e desenvolvedores encontraram a equação adequada para que a conta feche para todos os envolvidos, incluindo os ocupantes.
A questão que fica é: Será que os princípios ESG e o desenvolvimento em Brownfield poderiam ser a solução para viabilizar este modelo?
No dia 30 de setembro, o GRI Club e a EBP Brasil reunirão membros e convidados para um bate papo presencial, em formato petit comitê, para debater sobre estas possibilidades e claro, sobre as complexidades e os desafios envolvidos neste processo.
*Esta Club Meeting possui vagas limitadas e as inscrições serão confirmadas de acordo com a disponibilidade. Para mais detalhes, local e horário, sinalize o seu interesse.
Viabilizando o Last Mile sob a visão ESG: Qual o segredo para fechar essa conta?
Desenvolvimento: Brownfield como vilão ou mocinho da equação? Como melhorar a margem do modelo e finalmente fechar a conta?
Mercado: A demanda é clara, mas os inquilinos estão dispostos a pagar mais por localização?
Fundos Imobiliários: Será o Last Mile uma das soluções para rentabilizar o portfólio com a atual falta de ativos em logística?
ESG: Green Last Mile, factível ou uma utopia em terras brasileiras?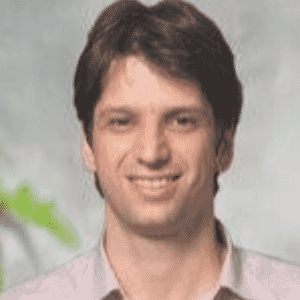 Head of Environmental Assessment DivisionEBP Brasil
Brazil
Victor has a bachelor's degree in Geology, and a master's in Earth Sciences, both from UNICAMP. He also has a postgraduate degree in strategic and economic management from FGV and has attended the General Management Program at Harvard Business School. For more than 15 years, he has been working on environmental remediation projects at EBP Brasil, where he currently holds the Head of Environmental Assessment position and is a member of the Executive Board.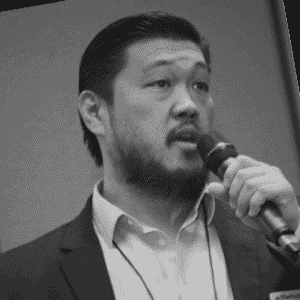 Diretor de OperaçõesDHL
Brazil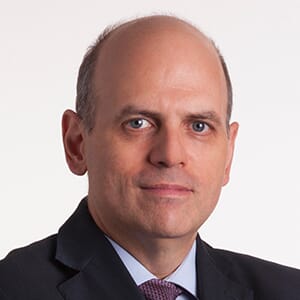 Head of LogisticsREC
Brazil
Head of Logistics e Portfolio Manager da REC Gestão, Marcelo da Costa Santos tem quase 30 anos de experiência em investment banking, private equity e imobiliário, Marcelo foi fundador e CEO da NAI Brazil/Engebanc Real Estate e, em novembro de 2018, após 4 anos construindo uma empresa de sucesso, vendeu as operações com quase 50 colaboradores para um competidor internacional. Também foi vice-presidente América do Sul de Capital Markets e Valuation & Advisory da Cushman & Wakefield; foi sócio-diretor da MaxCap, empresa de private equity imobiliário; Diretor Adjunto de M&A no UBS Warburg e Analista de Investimentos na divisão de Asset Management do ABN Amro. Marcelo é Board Member do Shopping Vitória e bacharel em Economia pela FEA-USP.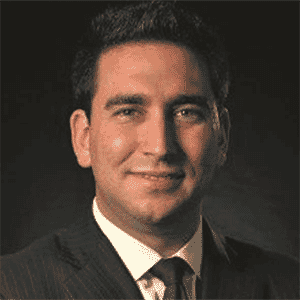 Managing DirectorGardner Tanenbaum Group
Brazil
Stephen E. Tanenbaum é o diretor responsável pelas aquisições industriais, desenvolvimento e gerenciamento de ativos. Stephen ingressou na GTIS em março de 2012 e tem mais de 12 anos de experiência em investimento e desenvolvimento imobiliário. Antes de ingressar na GTIS, o Sr. Tanenbaum foi vice-presidente de locação e desenvolvimento para uma diversificada empresa de desenvolvimento imobiliário baseada em Oklahoma, com mais de US $ 400 milhões em ativos.
Conheça nosso exclusivo formato
Os encontros do GRI Club não têm palestrantes nem apresentações. Em vez disso, há uma série de discussões a portas fechadas, das quais todos podem participar livremente.
É como se você estivesse em sua própria sala de estar, conversando informalmente com colegas, num ambiente dinâmico.
Torne-se um patrocinador
Oportunidades de patrocinador
Successful registration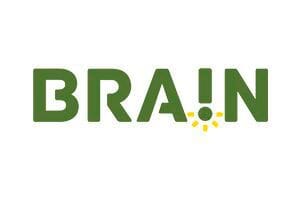 Curitiba | Brazil
A BRAIN é uma empresa de inteligência, pesquisa e estudos de mercado em Real Estate. Já desenvolveu mais de 4 mil pesquisas quantitativas, qualitativas, testes de produto, estudos vocacionais e análise concorrencial, com metodologia própria e em todo território nacional. Atua especialmente nos mercados residenciais e de urbanização, com incorporadores, loteadores e investidores nacionais e internacionais. A empresa já desenvolveu estudos que geraram mais de R$ 40 bilhões em Valor Geral de Vendas em mais de 500 cidades brasileiras ao longo de 16 anos de atuação. Sempre atenta às principais mudanças do mercado, e prezando pela capacitação dos seus agentes, lançou, em 2019, a eBRAIN - uma plataforma exclusiva para cursos online voltados para o setor.

São Paulo | SP | Brazil
Reconhecida mundialmente como a melhor e maior consultoria imobiliária, a CBRE estabeleceu-se no Brasil em 1979 e constituiu uma das maiores plataformas de negócio do país e da América Latina. A empresa atua em todo território nacional através de departamentos especializados e equipados para proporcionar o melhor atendimento a todos os seus clientes. Dentro de uma política internacional agressiva, através de aquisições de várias empresas ao redor do mundo, a empresa expandiu extraordinariamente sua atuação para ocupantes e usuários de escritórios e de indústrias, tanto no Brasil como no exterior. A abrangência dos serviços oferecidos, o crescente volume de transações realizadas e a expertise adquirida durante seus 238 anos de existência no mundo proporcionam à CBRE um conhecimento diferenciado do mercado, permitindo identificar as melhores oportunidades e aconselhar seus clientes com excelência, sejam eles investidores, incorporadores, construtoras, ocupantes ou proprietários.

São Paulo | SP | Brazil
A BR Properties é uma das principais empresas de investimento em imóveis comerciais de renda no Brasil, com foco na aquisição, locação, administração, incorporação e venda de imóveis comerciais, incluindo edifícios de escritório, galpões industriais e de logística localizados nas principais regiões metropolitanas do Brasil. Atualmente a BR Properties conta com 46 imóveis comerciais no portfólio, com área bruta locável (ABL) de 684 mil m², que representam valor de mercado de aproximadamente R$ 7,5 bilhões de acordo com avaliação periódica elaborada por consultorias imobiliárias especializadas. A BR Properties adota uma postura dinâmica de monitoramento do mercado imobiliário comercial brasileiro a fim de antecipar tendências de oferta e demanda nas diversas regiões onde atua de forma a avaliar as melhores oportunidades de aquisição ou venda, com o fim de maximizar a rentabilidade dos seus investimentos.

New York | NY | USA
A Fitch Ratings é uma importante provedora de ratings, comentários e pesquisas de crédito. Dedicada a gerar valor para além dos ratings, por meio de opiniões de crédito independentes e prospectivas, a Fitch Ratings oferece perspectivas globais moldadas por uma forte experiência no mercado local e um profundo conhecimento do mercado de crédito. O contexto adicional, a perspectiva e as visões que fornecemos ajudam os investidores a fazer importantes julgamentos de crédito com confiança. O Fitch Group é um líder global em serviços de informações financeiras, com operações em mais de 30 países. É composto por Fitch Ratings, líder global em ratings de crédito e pesquisas; Fitch Solutions, fornecedora líder de dados sobre o mercado de crédito, de ferramentas analíticas e de serviços de risco; e Fitch Learning, conceituada empresa de treinamento e desenvolvimento profissional. Com sedes em Londres e Nova York, o Fitch Group é controlado pela Hearst.

Sao Paulo | Brazil
A GLP é uma líder global desenvolvedora e operadora de galpões logísticos, data centers, energia renovável e tecnologias relacionadas. Nossa vasta experiência operacional permite construir negócios de alta qualidade e criar valor para nossos clientes. Operamos ativos e negócios em 17 países da Ásia, Europa e Américas. A GLP Capital Partners, gestora global de ativos alternativos com aproximadamente US$ 125 bilhões em ativos sob gestão (em 31 de dezembro de 2022), é a gestora exclusiva de investimentos e ativos da GLP.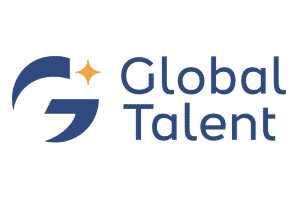 Brazil
A Global Talent é uma agência de recrutamento dedicada exclusivamente aos mercados do ramo Imobiliário e Infra-estrutura. Com know-how especializado nestes setores, a nossa missão é encontrar o verdadeiro talento que pode transformar a sua empresa.
Este evento é exclusivo para membros do GRI.