Banking world or new lenders supply needed to match the demand?
Co-host
12th December
14:45 - 17:30 | IST (GMT+5:30)
Join the event by applying for a courtesy membership.

This membership will grant you free access to our global community, allowing you to connect with more than 10K members, as well as to participate unlimitedly in our courtesy online events.
Successful registration
Request your pass
Request your pass for the in-person version by including your information below
Successful registration
93 people are attending
Credit: Towering Goals / Shutterstock
Meeting Overview
India's real estate debt market is currently experiencing a significant surge, driven by the strong fundamentals in the country, optimism about infrastructure improvement efforts, favourable government policies and incentives, and the demand for housing in Tier 2 and 3 cities.

Although rising land prices pose risks to the sector, real estate is expected to continue its upward trajectory and will significantly contribute to India's GDP going forward, making this an increasingly attractive asset class for investors both domestic and international.

GRI members will gather in a congenial setting in Mumbai to discuss the future of real estate debt in India.
Discussions will touch on
Debt vs Equity -
Who's Winning?
Debt Financing Advantages
Real Estate Debt Financing Structures
Institutions, Investors & Incentives in Debt
Some of the Leaders attending in-person
What is a Club Meeting? How can I participate?
Our discussion co-chairs kick off the knowledge exchange. After that, you can join it as much as you like:
peer-to-peer, capital to product, and behind closed doors.

What is a Club Meeting
An in-person private meeting exclusive for Club Members. Spend time and participate in interactive discussions with the most senior players in the market.
Who can join
Senior investors, lenders, asset owners, and developers active in the real estate market. Exclusive event for members with the GRI Club membership.

How to join
Click in "Join the event". If you're not a member yet, fill up the form for apply or upgrade your membership.

Anubha
Senior Commercial Director, IndiaGRI Club
With 14+ years of experience, Anubha currently leads the Business Development strategy, New Members & Sponsors Acquisition, Content curation, Event production for the GRI India Real Estate Club. She also has experience in Sales Consulting for start-ups. She has sold high-value solutions across diverse Industries: Food & Facilities Management, Marketing & Advertising (Branded Alliances, Event Sponsorships, ATL & BTL activities), Database Services etc. A computer engineer to a strong sales professional - key traits leading this career journey have been a keen client need assessment aptitude, analytical approach, business & financial acumen, data-driven decision making, ability to learn fast and a persistent determination to help clients.

Customer Relationship ManagerGRI Club
India
Accomplished in Relationship Management with superior work ethics and creative revenue generation ideas. Offers more than 5 years of experience in diverse sales & operations environments including Real Estate, Events, IT, and Education. Confident and reliable team player with experience working in a team.
Become a Sponsor
Contact our team to find the sponsorship and exposure opportunities that best fit the strategy of your company.
Sponsorship opportunities
Include your information below to apply for sponsorship opportunities
Successful registration

New Delhi | India
JLL is India's premier and largest professional services firm specialising in real estate. With an estimated revenue for FY 2018-19 expected to be approx. INR 4,000 crore, the Firm is growing from strength to strength in India for the past two decades. JLL India has an extensive presence across 10 major cities (Mumbai, Delhi NCR, Bengaluru, Pune, Chennai, Hyderabad, Kolkata, Ahmedabad, Kochi and Coimbatore) and over 130 tier II & III markets with a cumulative strength of close to 11,000 professionals. The Firm provides investors, developers, local corporates and multinational companies with a comprehensive range of services. This includes leasing, capital markets, research & advisory, transaction management, project development, facility management and property & asset management. These services cover various asset classes such as commercial, residential, industrial, retail, warehouse and logistics, hospitality, healthcare, senior living and education.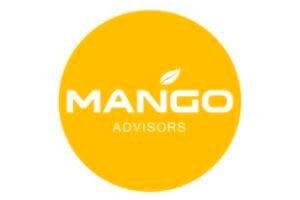 Mumbai | Maharashtra | India
 Mango Advisors is an Investment Banking firm focussed on Real Estate Sector, providing a wide range of services including consulting, syndication and M&A advisory. Formed by senior erstwhile bankers with extensive knowledge and experience of financing, fund raising and investments advisory. Team has combined experience of over 5 decades in Real Estate financing and have executed transactions worth over ~INR 20,000 crores across key markets.

Gurgaon | Haryana | India
Resurgent India Ltd. is a top-of-the-line merchant and investment banking firm with a pan-India presence.Our service offerings, as a category 1 merchant banker, include mergers and acquisitions, private equity, debt syndication, structured finance, capital market solutions, transaction advisory, valuations, government advisory, enterprise risk, stressed asset resolution, fintech solutions, training, and a few other areas.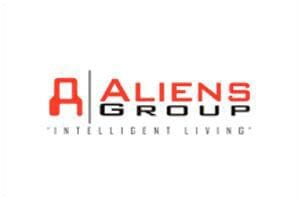 Hyderabad | India
Aliens Group is an ever-growing organisation and pioneers of Intelligent living by creating sustainable communities with innovative designs.We have designed and developed multiple projects to world-class standards in South India.

Mumbai | Maharashtra | India
Sugee,a reputed developer in the premium & affordable residential RE across Mumbai with over 5 mn sft of completed & ongoing development. Popularly known for its high quality construction,on-time delivery & transparency across all re-development processes

Mumbai | Maharashtra | India
Khaitan & Co is one of India's oldest and recognised full service law firms. Built on foundations of integrity, simplicity, dedication and professionalism, the Firm has expanded its presence in India from Kolkata (1911) to New Delhi (1970) to Bangalore (1994) to Mumbai (2001) to Chennai (2021) and in Singapore (2021). The Firm takes pride in its steady growth and celebrated its centenary year in 2011 (11 November 2011). The Firm has a strength of more than 850+ fee earners including 220 partners and directors in its offices. In addition to the fee-earners, Khaitan & Co and has over 1000 employees working for it.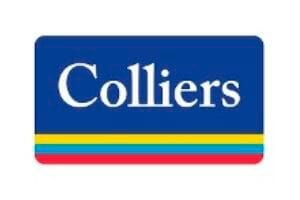 Gurgaon | India
Colliers (NASDAQ, TSX: CIGI) is a leading diversified professional services and investment management company. With operations in 63 countries, our 17,000 enterprising professionals work collaboratively to provide expert real estate and investment advice to clients. For more than 27 years, our experienced leadership with significant inside ownership has delivered compound annual investment returns of 20% for shareholders.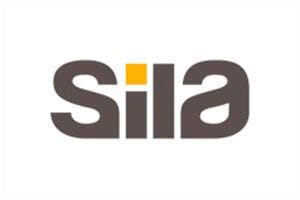 Mumbai | Maharashtra | India
SILA is a Real Estate Platform. Over the last decade, SILA has scaled efficiently, managing over 65 million sqft. of assets with over 6000 employees, pan India. SILA provides Facility Management, Project Management/Advisory and General Contracting services to various sectors. In 2019, SILA ventured into Real Estate development, with a Mumbai Metropolitan Region (MMR) focus., currently constructing over 500,000 sqft. SILA is backed by Samara Capital Group and Norwest Venture Partners.

Mumbai | India
EY is a global leader in assurance, tax, transaction and advisory services. The insights and quality services we deliver help build trust and confidence in the capital markets and in economies the world over. We develop outstanding leaders who team to deliver on our promises to all of our stakeholders. In so doing, we play a critical role in building a better working world for our people, for our clients and for our communities.
Confirmed Attendees (In-Person & Online)

Godrej Fund Management
India
This event is exclusive for GRI members.