The most important Real Estate meeting in Mexico
Opportunities for business and investments
The participation in this event is a unique experience that will keep you informed about the main trends of the real estate sector, in addition to facilitating the meeting with potential investors or business partners.
Mexico GRI Real Estate has been shaping the future of the real estate sector for more than 5 years, bringing together senior executives from the country to discuss opportunities and strategies for new investments.
The event will bring together the main decision-makers in the real estate sector
A networking environment
The meeting will bring together the main decision-makers in the real estate sector, including REIT managers, developers, investors, operators, banks, securitization companies, in a conducive environment for networking.
Discussion rooms
There are around 15 discussion rooms that will debate innovations and market trends, in addition to sessions covering the sectors of residential, offices and mixed use developments.
Some of the most important executives who have been to our event
Federico Garza (Desarrollos Delta), German Ahumada (Artha Capital) Gonzalo Robina (Fibra UNO), Jaime Fasja (Thor Urbana Capital), Jorge Margain (Ivanhoe Cambridge), Juan Monroy (Fibra Maquarie), Luis Gutierrez (Prologis) y Sergio Arguelles (Finsa).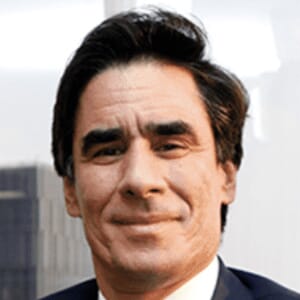 Nuno
CEOHSBC Bank
Mexico
CEO of Grupo Financiero HSBC Mexico. Previously he was Head of Consumer Banking and Wealth Management for HSBC Latin America and Global Head of Small Business Banking for HSBC. Later he would also become Deputy CEO and COO of HSBC Mexico. Before HSBC, Nuno worked over 20 years in Santander, with several positions as Global Head of Individuals Segment in Spain. He was previously Board Member and Head of Retail and Business Banking for Santander United States and Head of Cards and Acquiring Business for Santander Brasil, where he was also CFO and COO of Global Banking, Markets and Commercial Banking; he had the transition from Sovereign Bank to Santander.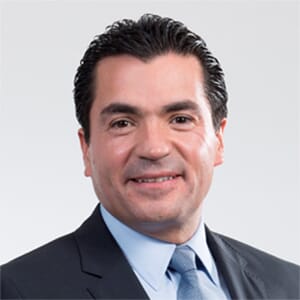 Eduardo
CEOBBVA
Mexico
El mexicano Eduardo Osuna Osuna cuenta con una larga y fructífera trayectoria en BBVA Bancomer, que inició en agosto de 1994. Osuna conoce muy bien la institución y el sector bancario y financiero; se trata de un ejecutivo bancario muy completo y con una amplia visión de todos los negocios y segmentos que atiende un banco, pues ha sido director general de Hipotecaria Nacional (2006-2010), director general de Banca Comercial (2010-2012) y director general de Banca de Empresas y Gobierno (2012-2015).

Investors
Sovereign Funds
Private Equity Funds
Pension Funds
Investment Banks
Property Companies
Family Offices
Retail Banks
REITs
Developers
Developers
Shopping Centers
Land Development Companies
Hotel Operators
Industrial & Logistics

Market Specialists
Lawyers
Architects
Construction & Engineering Companies
Consultants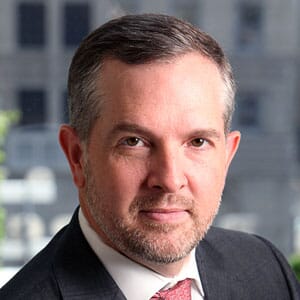 Brian
Chief Investment OfficerEquity International
USA
As Chief Investment Officer, Brian Finerty leads Equity International's Investments group, overseeing all investment activity and portfolio company management. Drawing from a deep network of relationships and experience in global markets, Brian is responsible for setting investment strategy and guiding the team in originating and executing deals. Brian is also a member of EI's Management Committee and Investment Committee. Brian is a director of five EI portfolio companies: GuardeAqui, SAMHI, Decameron Hotel & Resorts, Estapar Estacionamentos, and ARG Realty. Brian earned an MBA in analytic finance from the University of Chicago Booth School of Business and a BBA from the University of Michigan.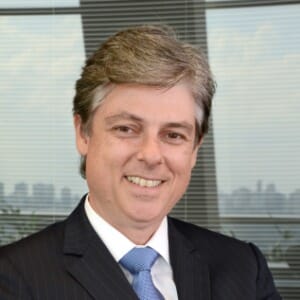 Daniel
Senior Managing DirectorTishman Speyer
Brazil
Mr. Cherman joined Tishman Speyer in 2001 and is responsible for the firm's activities in Brazil. He is also a member of the Investment Committee. Prior to his current role, Mr. Cherman held a number of positions on the firm's Brazil team, including managing the region's acquisitions and leasing efforts, heading both the residential development and commercial development groups, and serving as Chief Operating Officer. Previously, Mr. Cherman spent 12 years working in the development business, where he managed large-scale commercial and residential projects in Latin America. Mr. Cherman holds a degree in civil engineering from Pontifícia Universidade Católica in Rio de Janeiro and an MBA from the University of São Paulo.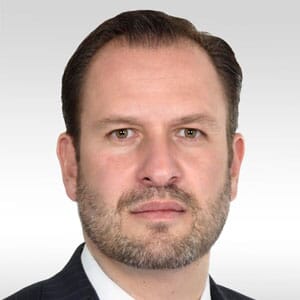 Enrique
Managing Director & Country HeadPGIM Real Estate
Mexico
Mr. Lavín is responsible for the business development as well as the implementation of equity and debt strategies of different Prudential Real Estate Investors' Latin America investment platforms. During his tenure at PREI, Mr. Lavín has executed an aggregate of US$4.5 billion of transactions, both in public and private markets, and including debt, equity and M&A. His responsibilities also include managing PREI Latin America's relationships with investment banks, investors, commercial banks and financial institutions. Mr. Lavín has a degree in Industrial Engineering from ITESM in Mexico City and holds an MBA from the University of Texas at Austin, where he was recipient of the Global Star Award.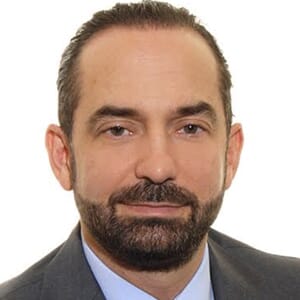 Federico
Federico
Martin Del Campo
CEOWalton Street Capital
Mexico
CEO of Walton Street Capital Mexico where he has led the capital raising and investment of over a billion USD in México. Before joining Walton Street Capital he was a Senior Director at GE Real Estate in Mexico City where he realized equity investments of over USD $350 million. He previously worked as an associate at JP Morgan Securities Inc. in New York. Federico has a degree in Economics from the Instituto Tecnológico Autónomo de México (ITAM) and an MBA from Harvard Business School.

Francisco
Subdirector General CIB y BEBanco Sabadell
Mexico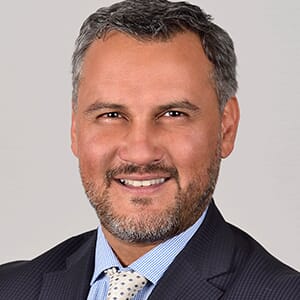 Giovanni
PresidentNewmark
Mexico
Mr. Giovanni D 'Agostino is President of Mexico and Regional Managing Director of Latin America of Newmark Knight Frank, one of the world´s leading commercial real estate advisory firm. He has more than two decades of experience in commercial real estate, delivering the highest level of service. In the last two years, he has led the exponential growth of NKF Mexico, positioning the company in more than 9 countries throughout Latin American while turning the company as the most disruptive leader in the region.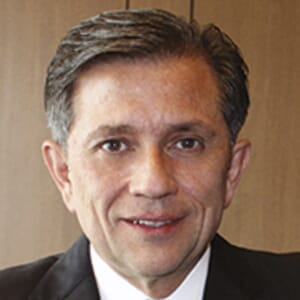 Gonzalo
CEOFibra UNO
Mexico
Mr. Gonzalo Pedro Robina Ibarra serves as Chief Executive Officer of Fibra Uno. He has over 30 years of experience in the real estate sector. Before joining Fibra Uno, he was founder and Chairman of MexFund Private Investmetn Fund created in 2007. He was Chairman of Fenix Capital Group, a real estate fund owned by Deutsche Bank with over 7,000 real estate assets in Mexico and 14,000 properties under its management.

Jaime
Founder and Co-CEOThor Urbana
Mexico
Co-founder and Co-CEO: Mr. Fasja oversees the sourcing, acquisition and development of the company's projects. Previously as Director of Acquisitions and New Development at GFa, Mr. Fasja was involved in the construction and financing of over 7 million sqf of residential, resort, and retail real estate property in Mexico. While at GFa, Jaime oversaw the development and construction of more than 3 million sqf of projects.

Jorge
CEOFibra MTY
Mexico
Jorge Ávalos is Founding Partner and CEO of Fibra MTY, which went public in its initial public offering in December 2014. With more than 27 years of experience in the Finance Sector, Jorge was previously a Member of the Administrative Council of Banco Invex, and further acted as General Director of the bank's Northern Region. Jorge serves on the board of directors of several public and private companies and additionally participates in several trade associations, such as the Asociación Mexicana de Fibras (AMEFI), where he serves as a Member of the Communications and Marketing Committee.

Jorge
Managing Director - MexicoIvanhoé Cambridge
Mexico
Jorge has extensive experience in the real estate industry and more specifically in the management of real estate funds in Mexico. Prior to joining Ivanhoé Cambridge, he worked for PGIM Real Estate (Prudential), a real estate private equity firm where he was Head of Transactions for Mexico. Before that, Jorge was a Senior Director at Tishman Speyer and also worked for real estate development and investment firms Tresalia Capital, Apollo Real Estate and AMB Property Corporation (now Prologis). Jorge holds an MBA from Wharton School of Business and a Bachelor's Degree in Economics from Instituto Tecnológico Autónomo de Mexico (ITAM). He speaks fluent English and Spanish.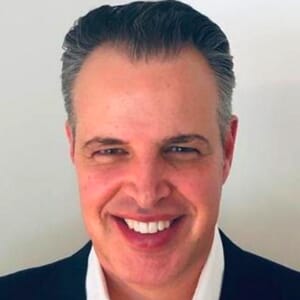 Juan
Commercial Real Estate Sector HeadHSBC Bank
Mexico
Juan Carlos Mier y Terán (44, Commercial Real Estate Sector Head for HSBC in Mexico) has over 20 years of experience at companies like GE, Citibanamex, Cemex and HSBC. At HSBC he has originated real estate loans for over US$3 billion and reshaped the portfolio to focus on industrial, retail and office properties and conformed of the top real estate players in Mexico. He made Real Estate a growth target sector for the bank through loans and capital financing and also closed the first real estate loan-on-loan acquisition bank transaction in Mexico. Mr. Mier y Terán has a bachelor's degree in Industrial Engineering from Universidad Anáhuac and an MBA from The Fuqua School of Business at Duke University.


Luis
President, Latin AmericaPrologis
Mexico
Mr. Gutiérrez has been in the real estate sector since 1989, including President for Latin America for Prologis where he is responsible for all Brazil and Mexico related activities including operations, investments, acquisitions and industrial property development. Mr. Gutiérrez was co-founder of "Fondo Opción" (formerly G. Acción), the first public real estate company in Mexico, where he acted as Chief Executive Officer and is currently a member of the Executive Committee of Consejo de Empresas Globales. He is also a member the board of directors of Finaccess and Central de Estacionamientos. He also served as President of the AMPIP (The Mexican Association of Private Industrial Parks) from 2005 to 2006.

Lyman
President - Mexico y ColombiaCBRE
Mexico
Lyman Daniels is the President of CBRE Mexico since 2009 and is the executive responsible for operations in Mexico. Mr. Daniels' responsibilities include providing strategic direction as the head of Mexico's market-leading real estate services organization with more than 1,000 employees performing advisory and transaction services, valuations, facility management, project management and asset services. CBRE Mexico, under his leadership, has been recognized as the fastest organic growing office throughout CBRE world-wide for more than five years.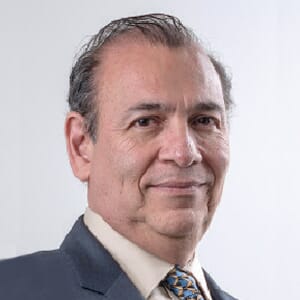 Oscar
CEOFibra Inn
Mexico
CEO of Fibra Inn, Advisor, Hotel Manager and Administrator. He has more than 27 years of experience in the real estate industry and more than 34 years of experience in the area of ​​Finance. Responsible for REIT management, property acquisition and development. He graduated as a Mechanical Engineer from the Universidad Autónoma Metropolitana; He has a Masters in Business Administration from the Instituto Panamericano de Alta Dirección de Empresas (IPADE) and Member, Former Vice-President, Secretary and President of the 2003 Forum of the Monterrey Chapter of IMEF, the prestigious Mexican Institute of Finance Executives, which has among its members with Mexico's leading finance executives.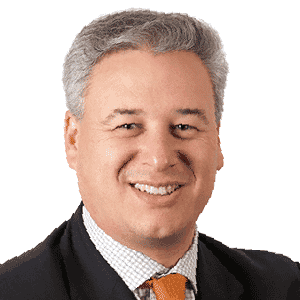 Raúl
Managing DirectorCredit Suisse
Mexico
Raul Gallegos is co-founder and Managing Director of a new Real Estate lending vehicle, CKD, launched in 3Q17. The fund focuses on issuing loans for income producing properties, including office buildings, retail centers, industrial properties and hotels. Prior to this, from 2013-2016, Raul was the President and CEO for GE in Mexico and before that he lead the Real Estate Business at GE Mexico for several years. Raúl began his career with GE in 1997 in Stamford, Connecticut with the Latin America group of GE Capital Structured Finance. Raúl is a Civil Engineer from Universidad Anáhuac and he has an MBA from Columbia University in New York.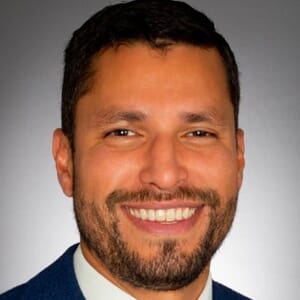 Ricardo
Senior DirectorGreystar
Mexico
Ricardo Amack is the senior director of Investments and Development for Greystar Mexico. He leads all aspects of the investment and development process for the Mexico market, including sourcing, underwriting, and execution of deals, as well as managing relationships with capital and development partners. Ricardo has an MBA with concentrations in Real Estate and Finance from the Kellogg School of Management at Northwestern, and a B.S. in Finance and Accounting from Syracuse University. Ricardo is a dual citizen of Costa Rica and USA.

Ricardo
Chairman and CEOVertex Real Estate
Mexico
Mr. Ricardo Zúñiga is Founding Partner, Chairman and CEO of Vertex Real Estate Investors, a private equity real estate platform focused on investing third party institutional capital in Mexico's Real Estate Sector. Prior to his current responsibilities he was CEO of BCBA, Principal at O'Connor Capital Partners, Director at Hines Interests, Associate at Marriott Hotels and Operations Manager for Hardin Construction Group. Over his more than 23 years of real estate experience Mr. Zúñiga has been involved in either the construction, development, or financing of more than USD 3 billion of real estate property in Mexico including all asset classes.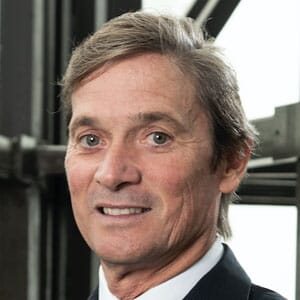 Roberto
CEOInmobilia Desarrollos
Mexico
Nacido en Mérida. Ingeniero Industrial por el ITESM, así como miembro del IPADE con estudios de AD1 y AD2 y con amplia experiencia académica y profesional en el extranjero. Es Presidente del Consejo y Socio Fundador de Inmobilia Funds, empresa pública listada en la BMV, la cual fue la primera empresa yucateca en emitir CKDs. CEO y Socio Fundador de la empresa de premium real estate Inmobilia. Ha desarrollado mas de 13M m2 con grandes proyectos como Yucatan Country Club, Vía Montejo, SLS Cancun, Country Towers en Mérida, Four Seasons Caye Chapel en Belice, Aldea Zama en Tulum. Socio de proyectos con Related Group y U-Calli. Consejero Nacional Independiente y Presidente del Consejo Regional del Grupo Financiero Banorte para el Sur-Sureste.

Roberto
CIOMIRA
Mexico
Roberto Pulido se unió a MIRA en 2008 como Asociado de Inversiones. En esta posición, el Sr. Pulido fue responsable del análisis financiero, underwriting, y análisis del mercado de diversas inversiones potenciales de MIRA, de igual forma participó en el proceso de colocación y negociación de inversiones cerradas por el grupo. En este rol, el Sr. Pulido fue responsable de cerrar transacciones por un valor de EU$250 millones. De 2012 a enero del 2015 fue director del proyecto Nuevo Sur (Monterrey) en donde fue responsable del diseño, construcción, desarrollo, ventas y mercadotecnia del mismo.

Salvador
CEOFibra Shop
Mexico
Salvador Cayón es Director General de Fibra Shop cuenta con más de 15 (quince) años en el sector inmobiliario, principalmente en el área comercial y 3 (tres) años en el sector de vivienda. Su experiencia incluye el desarrollo, construcción, comercialización y venta de los proyectos que desarrolla. Ha participado en el consejo de administración de la empresa perteneciente a la familia Cayón Harinera de Irapuato y Molino Cayón, Industria de Harina de Trigo, y derivados. Contador Público por el Tecnológico de Monterrey (Campus ciudad de México) y cuenta con diversos diplomados en negocios, familia y administración.

Sergio
President & CEOFINSA
Mexico

Tal
Head of US East Coast and Latin AmericaUnion Investment Real Estate
USA
Tal Peri is Head of U.S East Cost & Latin America for Union Investment Real Estate. He joined Germany's largest open-ended real estate fund in 2010 in the New York office and has since closed $3.7 billion in acquisition & disposition transactions. Prior to this role, Tal was an Associate Director at WestLB, New York, where he was responsible for $1.3 billion in real estate acquisition & development finance transactions.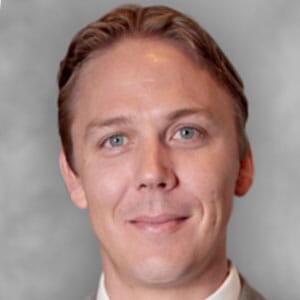 Timothy
Managing Director-Capital Advisors,LatAmCBRE
USA
Tim Gifford is the Head of CBRE's Investment Banking Business for Latin America, CBRE Capital Advisors Latin America, focusing on complex cross-border investment advisory services throughout Latin America. Mr. Gifford advises institutional investors on mergers and acquisitions, dispositions, and financing of commercial real estate throughout Latin America. Working closely with CBRE office locations in Latin America, he provides clients seamless capital markets advisory service. Mr. Gifford has more than 20 years of experience in commercial real estate and investment banking business in various Latin American and Caribbean markets.

Vicente
Managing Director Plataf. InmobiliariaArtha Capital
Mexico
Vicente Naves Ramos, is a Civil Engineer graduated with Honorable Mention from Universidad La Salle, has an MBA (Master in Business Administration) from IPADE, in addition to various courses. The Naves Engineer has 31 years of work experience, more than 25 years in real estate development, always with an ascending career. He has extensive experience as CEO in leading development companies and infrastructure concessionaires. He was a Member of the ARA Consortium Board of Directors (2008-2011), Leadership and direction of high-performance and multifunctional teams, and Vice President of the National Chamber of Industry for the Promotion and Development of Housing (CANADEVI), from 2000 to 2011.

Jorge
Director - MexicoGRI Club
Jorge Ayala is Director of GRI in Mexico. He is responsible for the Real Estate Club. He began his career in the hospitality sector where he worked for more than 5 years. Later, he entered the commercial area where he has more than 4 years of experience in business development through Latin America and the United States. He has a degree in Business and Hospitality Administration from the Universidad Iberoamericana.
+52 55 7672 5039
+55 11 2391 5583