Submit your interest
Our team will get in touch with you soon
39 people are attending
The most important Real Estate meeting in Mexico
Opportunities for business and investments
The participation in this event is a unique experience that will keep you informed about the main trends of the real estate sector, in addition to facilitating the meeting with potential investors or business partners.

Mexico GRI Real Estate has been shaping the future of the real estate sector for more than 5 years, bringing together senior executives from the country to discuss opportunities and strategies for new investments.

The event will bring together the main decision-makers in the real estate sector
A networking environment
The meeting will bring together the main decision-makers in the real estate sector, including REIT managers, developers, investors, operators, banks, securitization companies, in a conducive environment for networking.
Discussion rooms
There are around 15 discussion rooms that will debate innovations and market trends, in addition to sessions covering the sectors of residential, offices and mixed use developments.
Some of the most important executives who have been to our event
Federico Garza (Desarrollos Delta), German Ahumada (Artha Capital) Gonzalo Robina (Fibra UNO), Jaime Fasja (Thor Urbana Capital), Jorge Margain (Ivanhoe Cambridge), Juan Monroy (Fibra Maquarie), Luis Gutierrez (Prologis) y Sergio Arguelles (Finsa).

Investors
Sovereign Funds
Private Equity Funds
Pension Funds
Investment Banks
Property Companies
Family Offices
Retail Banks
REITs
Developers
Developers
Shopping Centers
Land Development Companies
Hotel Operators
Industrial & Logistics

Market Specialists
Lawyers
Architects
Construction & Engineering Companies
Consultants
"I've been coming to GRI events for many years now. Every time I do so, I remember why I like to come: because I can meet so many different people in a very special environment. It's a very effective networking network."
Brian

Finerty
Chief Investment Officer
Equity International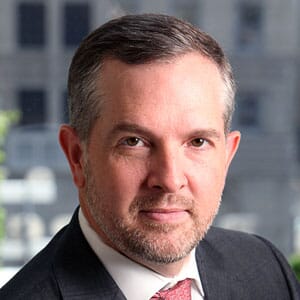 Chief Investment OfficerEquity International
USA
As Chief Investment Officer, Brian Finerty leads Equity International's Investments group, overseeing all investment activity and portfolio company management. Drawing from a deep network of relationships and experience in global markets, Brian is responsible for setting investment strategy and guiding the team in originating and executing deals. Brian is also a member of EI's Management Committee and Investment Committee. Brian is a director of five EI portfolio companies: GuardeAqui, SAMHI, Decameron Hotel & Resorts, Estapar Estacionamentos, and ARG Realty. Brian earned an MBA in analytic finance from the University of Chicago Booth School of Business and a BBA from the University of Michigan.
"It's always positive to be in GRI to take part on great discussions, listen to opinions, find out divergencies about the market understanding and to be close to top players. I see it as a very rich experience, which contributes to our planning."
Daniel

Cherman
Senior Managing Director
Tishman Speyer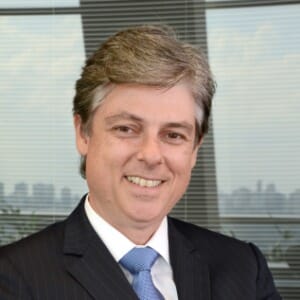 Senior Managing DirectorTishman Speyer
Brazil
Mr. Cherman joined Tishman Speyer in 2001 and is responsible for the firm's activities in Brazil. He is also a member of the Investment Committee. Prior to his current role, Mr. Cherman held a number of positions on the firm's Brazil team, including managing the region's acquisitions and leasing efforts, heading both the residential development and commercial development groups, and serving as Chief Operating Officer. Previously, Mr. Cherman spent 12 years working in the development business, where he managed large-scale commercial and residential projects in Latin America. Mr. Cherman holds a degree in civil engineering from Pontifícia Universidade Católica in Rio de Janeiro and an MBA from the University of São Paulo.
Meet our exclusive format.
GRI has no speakers, no presentations. Instead, you have a selection of closed-door discussions where everyone can participate.
Much like a conversation in your own living room, the dynamic environment allows you to engage with your peers in an informal and collegial setting.
Sponsors
Interested in Sponsoring this event? Contact us for more information!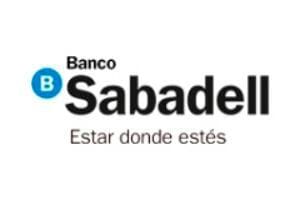 Ciudad de México | CMX | Mexico
Banco Sabadell is Spain's fourth largest private banking group, which is comprised of different banks, brands, subsidiaries and part-owned companies covering all areas of the financial business sector under a common denominator: professional performance and quality. A young, highly-qualified team, with the most modern, up-to-date technological and commercial resources and a multi-brand, multi-channel organisation focusing on the client enable Banco Sabadell to occupy an outstanding position in the personal and business banking markets.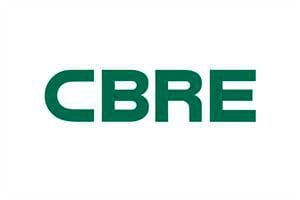 Ciudad de México | CMX | Mexico
Real Estate Consultancy specialized in providing solutions to investors developers occupiers and owners in all business lines.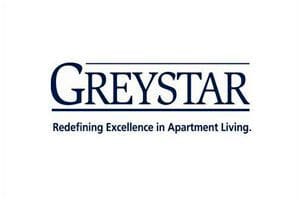 Mc Lean | VA | USA
Back in 1993, when Founder, Chairman, and CEO Bob Faith set out to build Greystar, he saw a highly fragmented multifamily industry that was more focused on assets than people. He envisioned the need for an industry leader, a blue-chip company that operated with the highest integrity and character in delivering world-class services to residents, property owners and investors in multifamily real estate. He said, "Why not us? Let's go be that company." With a winning strategy and a focus on people, Greystar set out to meet that need -- guided by the mission of enriching the lives of those we touch by doing things the right way. Greystar has learned what's important to people when it comes to a place to call home and the services that enhance the living experience. And that's why we put our heart and soul into providing beautiful living environments.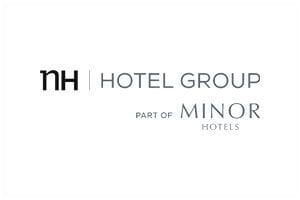 Bogotá | Colombia
NH Hotel Group part of Minor Hotels is an international hotel owner, trusted operator and investor, with a multi-national portfolio of over 530 properties. Through our Anantara, Avani, Elewana, Oaks, NH Hotels, NH Collection, nhow and TIVOLI properties, Minor Hotels operates in 50+ countries across Asia Pacific, the Middle East, Africa, the Indian Ocean, Europe and South America. Our excellence in achieving higher margins set us apart in the hotel industry (average>40% GOP Margin).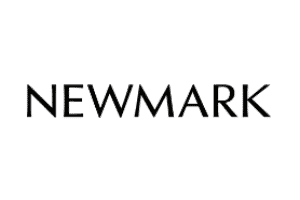 Ciudad de México, DF | Mexico
Newmark is one of the world's leading commercial real estate advisory firms. With roots dating back to 1929, our strong foundation makes us one of the most trusted names in the industry. Newmark prides itself on delivering the highest level of service to our clients to meet their needs and exceed their expectations. Newmark's fully integrated platform of services provides clients with a single-source solution for every phase of owning or occupying a property.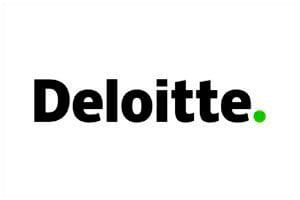 Mexico City | CMX | Mexico
Deloitte is one of the world's leading firms, delivering outstanding management, consulting and advisory services in 154 countries, to more than one-half of the largest companies listed in Fortune Global 500, as well as public enterprises and institutions, locally important clients and fast-growing multinational companies. Deloitte is committed to driving economic growth and supporting a sustainable society. Using the Deloitte Network's insights to handling challenges and opportunities is the gateway to achieving individual growth, business success and to creating a prosperous society. Deloitte has an infrastructure and capital projects team that provides a wide range of services throughout the asset lifecycle, combining global best practices from their experience on the world's largest and most complex projects to help clients to maximize the value of their investment. We advise public and private sector projects commissioners, as well as both sides of a public-private partnership.

Ontario | Ontario | Canada
S2E is a canadian company established in 2006 in Waterloo, Ontario. We specialize in developing sustainable solutions and projects with a positive environmental impact, with a focus on the development of real state Smart Communities and Microutilities energy solutions.

MEX | Mexico
SiiLA Mexico's mission is to provide market intelligence of the commercial real estate sector with the highest quality standards. SiiLA Mexico is a cloud-based platform backed by the best technology, reliable methodology and advanced statistics. This has successfully positioned us in Latin America as a provider of objective data and specialized consulting that allows our clients to make informed decisions.

Mexico City | CMX | Mexico
Since 1975, Ritch Mueller has actively participated in the development and growth of Mexico's financial and securities markets of private and public sector. Ritch Mueller is a market leader in its practice areas. We represent and provide sophisticated high value added legal and tax advice to domestic and international clients in respect of their business transactions in Mexico. We work hand in hand with our clients in structuring and implementing solutions that meet their needs. Our legal and tax team combines seasoned and young legal practitioners and professionals, creating one of the most talented teams of legal professionals in Mexico. We privilege teamwork and efficiency and guide our practice based on the ethics passed down from the firm's founder, the late James E. Ritch.