Jorge
Director - MexicoGRI Club
Jorge Ayala is Director of GRI in Mexico. He is responsible for the Real Estate Club. He began his career in the hospitality sector where he worked for more than 5 years. Later, he entered the commercial area where he has more than 4 years of experience in business development through Latin America and the United States. He has a degree in Business and Hospitality Administration from the Universidad Iberoamericana.
+52 55 7672 5039
+55 11 2391 5583
Qué encontrarás en el evento
Matchmaking con socios potenciales
Oportunidades de negocios concretas
+10 discusiones abordadas
Experiencia internacional
Conocimiento profundo del sector
Financiamiento e inversión
Ambiente privado con amigos de la industria
Desafíos y búsqueda conjunta de soluciones
Números de la última edición
C-level
74%
Senior Director
24%
Other
2%
+83%
bancos, fondos,
inversionistas y desarrolladores
Keynotes Speakers y Master Sessions
Luis Brossier
Morgan Stanley
Alberto Chretin
Terrafina
Enrique Lavin
PGIM
Gonzalo Robina
FUNO
Fernando Rocha H.
Fibra Inn
Victor Manuel Requejo, Presidente
Banco Inmobiliario Mexicano
Adrián Otero R.
BBVA
Fernando Quesada
Santander
Francisco Lira
Sabadell
José Iragorri
HSBC
Héctor Grisi Checa, Presidente Ejecutivo y Director General
Santander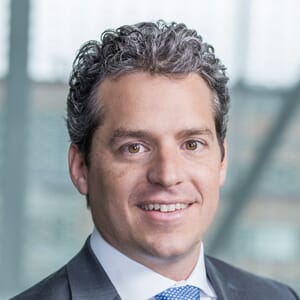 Managing Director - Head of LatAmIvanhoé Cambridge
Brazil
As the leader of the Latin America team, Adriano Mantesso is responsible for making RE investments locally, developing asset-management strategies and overseeing strategic partnerships for the region. Mr. Mantesso has extensive experience in the industry. Before joining Ivanhoé Cambridge in 2017, he worked for five years at the investment bank BTG Pactual, where he became Partner and Head of Income Producing Properties (RE), managing what was then the largest local REIT. From 2005 to 2012, he worked for Brazilian Capital, managing private and public RE investment funds.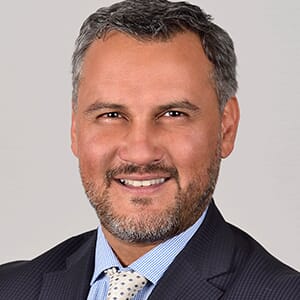 President Mexico, Regional Managing Director Latin AmericaNewmark
Mexico
Giovanni D'Agostino es Presidente de México y Director Gerente Regional para América Latina de Newmark, una de las firmas de asesoría inmobiliaria comercial líder en el mundo. Tiene más de dos décadas de experiencia en bienes raíces comerciales, brindando el más alto nivel de servicio. En los últimos tres años, ha liderado el crecimiento exponencial de Newmark México, posicionando a la empresa en más de 9 países de Latinoamérica y convirtiéndola en el líder más disruptivo de la región.
This eMeeting is exclusive
for Premium members