Business Executive, Mexico & Central AmericaGRI Club
Mexico

Commercial Director, LatAmGRI Club
Colombia
Graduated in Business Administration from Universidad Tecnologica del Centro. With a Master's Degree in Marketing Management and Development of International Markets from EAE Business School in Spain. Experience development markets sales business in Latam. Responsible for the RE Club as Director of Andean Countries (Colombia, Chile and Peru). Focused on developing relationships among entrepreneurs in the real estate market.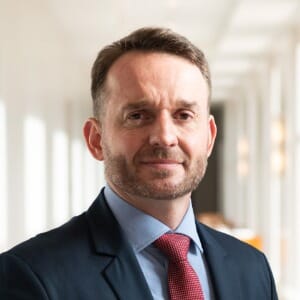 Leonardo Di Mauro
Leonardo Di Mauro
Partner | Head of Real Estate LatAm
GRI Club
+55 19 9 9369 6733
19997912754
Leonardo Di Mauro é Head do setor de Real Estate para LATAM, respondendo pela atuação do GRI Club em toda região. Começou sua carreira no CPqD onde atuou por quinze anos, finalizando sua trajetória nesta empresa como diretor comercial do setor de telecomunicações com forte atuação em países como Argentina, Brasil, Colômbia, Chile, México e Uruguai. É graduado em Engenharia Civil pela Escola de Engenharia de Lins, com MBA Executivo pela FGV e pós-graduado em Gestão de Projetos pela Universidade São Francisco.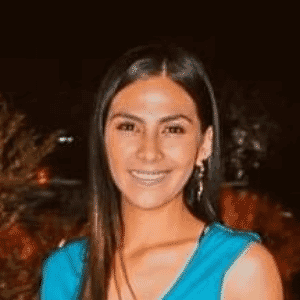 Business Executive, Mexico & Central AmericaGRI Club
Mexico
Felipe García se unió a Santander México en julio de 2020 como Jefe de Banca y Finanzas Corporativas, y fue nombrado Director General de Banco Santander México en julio de 2022. Con más de 25 años de experiencia en banca de inversión en instituciones de Nueva York, atendiendo a clientes de Latinoamérica y México. Previamente, fue Director General Adjunto de SCIB México en junio de 2021. Licenciado en Economía por el ITAM y con maestría en Economía de la London School of Economics.
Qué encontrarás en el evento
Networking de alto nivel

+95% ejecutivos senior
y C-level
Matchmaking efectivo

Sugerencia y apoyo en reuniones one to one con socios potenciales de negocios
Debates participativos

Discusiones informales e interactivos entre expertos de la industria
Mexico GRI Real Estate 2022 - Destacados
Apostando por industrial & logística - Imán de inversiones y potenciador de desarrollo ecónomico

Keynote Speaker
Luis
Gutierrez
Financiamiento e inversión - ¿Qué caminos impulsan la industria?


México 2023 - Perspectivas económicas y claves de mercado


Keynote Speaker
Alejandro
Padilla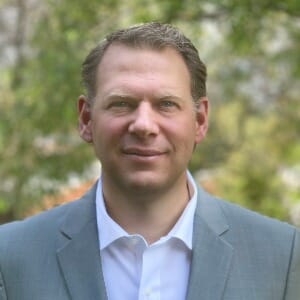 Managing DirectorMetLife
Mexico
Bernd Wolf, is a Director and Head of the Mexico City / Latin America Regional Office. Mr. Wolf joined MetLife in 2007. He is responsible for a US$3+ billion portfolio of commercial mortgages and real estate equity investments in Mexico. Mr. Wolf is engaged in all aspects of the process from origination to loan and asset management and he also supports the Santiago Regional Office, sharing best practices and enhancing globalization. Mr. Wolf holds a BS in Civil Engineering from Universidad Iberoamericana and an MBA from Instituto Panamericano de Alta Dirección (IPADE).

CFOVinte
Mexico
Mr. Valdes is CFO and Board Member of VINTE, a publicly traded, Mexican land developer & homebuilder with a shared value business approach. Over the past twelve years, Mr. Valdés has led the Company's efforts to build a strategic and competitive funding base focused on a long-term capital structure with financing ranging from strong global financial institutions such as the IDB, IFC, KfW and Proparco. Mr. Valdes' previous experience includes 12 years in finance and management consulting at McKinsey & Co. and at Mercer Oliver Wyman, managing infrastructure, transportation and real estate projects. Mr. Valdes holds a B.A. in Economics from ITESM, as well as an MBA with concentration in Finance from Booth at The University of Chicago.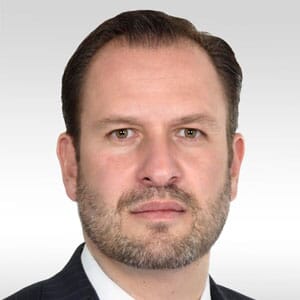 Managing Director & Country HeadPGIM Real Estate
Mexico
Mr. Lavín is responsible for the business development as well as the implementation of equity and debt strategies of different Prudential Real Estate Investors' Latin America investment platforms. During his tenure at PREI, Mr. Lavín has executed an aggregate of US$4.5 billion of transactions, both in public and private markets, and including debt, equity and M&A. His responsibilities also include managing PREI Latin America's relationships with investment banks, investors, commercial banks and financial institutions. Mr. Lavín has a degree in Industrial Engineering from ITESM in Mexico City and holds an MBA from the University of Texas at Austin, where he was recipient of the Global Star Award.

Director de Real Estate en Banca CorporativaBanco Sabadell
Mexico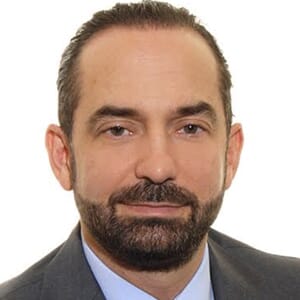 Federico
Martin Del Campo
CEOWalton Street Capital
Mexico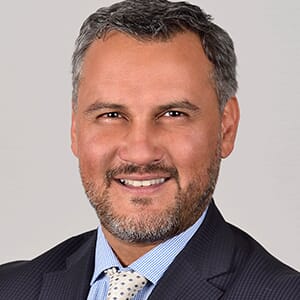 President Mexico, Regional Managing Director Latin AmericaNewmark
Mexico
Giovanni D'Agostino es Presidente de México y Director Gerente Regional para América Latina de Newmark, una de las firmas de asesoría inmobiliaria comercial líder en el mundo. Tiene más de dos décadas de experiencia en bienes raíces comerciales, brindando el más alto nivel de servicio. En los últimos tres años, ha liderado el crecimiento exponencial de Newmark México, posicionando a la empresa en más de 9 países de Latinoamérica y convirtiéndola en el líder más disruptivo de la región.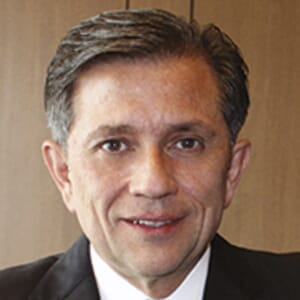 CEOFibra UNO
Mexico
Mr. Gonzalo Pedro Robina Ibarra serves as Chief Executive Officer of Fibra Uno. He has over 30 years of experience in the real estate sector. Before joining Fibra Uno, he was founder and Chairman of MexFund Private Investmetn Fund created in 2007. He was Chairman of Fenix Capital Group, a real estate fund owned by Deutsche Bank with over 7,000 real estate assets in Mexico and 14,000 properties under its management.

CEOCINUK
Mexico
CEO de CINUK. Ha llevado a la compañía a ser un importante competidor en el mercado, cerrando 9 transacciones de más de US$500M de inversión, y un portafolio de más de 2,200 unidades residenciales, más de 125k m2 comerciales y 500 llaves hoteleras. Tiene más de 10 años de experiencia en desarrollo inmobiliario con CINUK y MIRA. Anteriormente, se desempeñó de 2009 a 2017 como CFO, COO y miembro del consejo de MIRA. Fue parte del comité que creció MIRA hasta ser uno de los líderes en el sector inmobiliario de México, administrando y desarrollando 25 proyectos con un inventario total de 12,300 unidades residenciales, 85,000 m2 comerciales y 42 hectáreas de tierra. Tiene experiencia administrado fondos institucionales por más de EU$1,300M.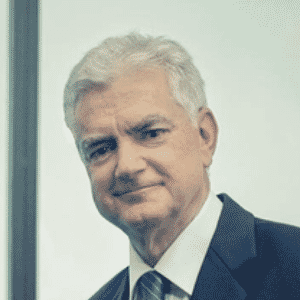 President, Latin AmericaPrologis
Mexico
Mr. Gutiérrez has been in the real estate sector since 1989, including President for Latin America for Prologis where he is responsible for all Brazil and Mexico related activities including operations, investments, acquisitions and industrial property development. Mr. Gutiérrez was co-founder of "Fondo Opción" (formerly G. Acción), the first public real estate company in Mexico, where he acted as Chief Executive Officer and is currently a member of the Executive Committee of Consejo de Empresas Globales. He is also a member the board of directors of Finaccess and Central de Estacionamientos. He also served as President of the AMPIP (The Mexican Association of Private Industrial Parks) from 2005 to 2006.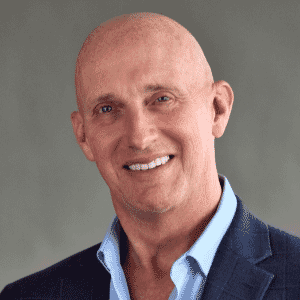 Presidente México y ColombiaCBRE
Mexico
Lyman Daniels es presidente de CBRE México desde el año 2009 y responsable de las operaciones en México. El Sr. Daniels es responsable de la dirección estratégica de la organización de servicios inmobiliarios líder en México, con más de 1,000 empleados, que realizan servicios de asesoría y consultoría, transacciones, valuaciones, facility management, project management y asset services. CBRE México, bajo su liderazgo, ha sido reconocida como la oficina con el más rápido crecimiento orgánico de CBRE a nivel mundial, durante más de cinco años.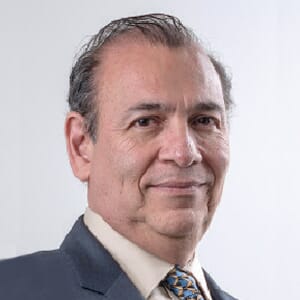 CEOFibra Inn
Mexico
Director General de Fibra Inn, del Asesor, del Gestor Hotelero y de la Administradora. Tiene más de 27 años de experiencia en la industria de bienes raíces y más de 34 años de experiencia en el área de Finanzas. Responsable de la administración de la fibra y de la adquisición y desarrollo de inmuebles. Se graduó como Ingeniero Mecánico de la Universidad Autónoma Metropolitana; cuenta con Maestría en Administración de Empresas del Instituto Panamericano de Alta Dirección de Empresas (IPADE) y Miembro, Ex Vice-Presidente, Secretario y Presidente del Foro 2003 del Capítulo Monterrey del IMEF, el prestigioso Instituto Mexicano de Ejecutivos de Finanzas, el cual cuenta entre sus miembros con los ejecutivos líderes de México en Finanzas.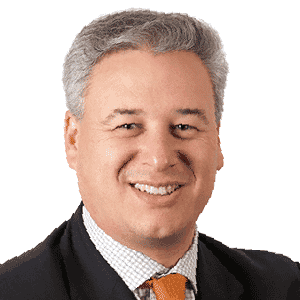 Managing DirectorCredit Suisse - Mexico
Mexico
Raul Gallegos is co-founder and Managing Director of a new Real Estate lending vehicle, CKD, launched in 3Q17. The fund focuses on issuing loans for income producing properties, including office buildings, retail centers, industrial properties and hotels. Prior to this, from 2013-2016, Raul was the President and CEO for GE in Mexico and before that he lead the Real Estate Business at GE Mexico for several years. Raúl began his career with GE in 1997 in Stamford, Connecticut with the Latin America group of GE Capital Structured Finance. Raúl is a Civil Engineer from Universidad Anáhuac and he has an MBA from Columbia University in New York.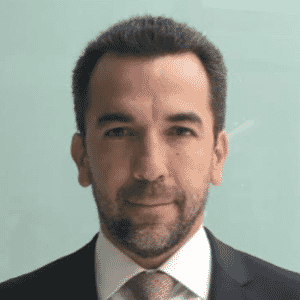 Chairman and CEOVertex Real Estate
Mexico
Mr. Ricardo Zúñiga is Founding Partner, Chairman and CEO of Vertex Real Estate Investors, a private equity real estate platform focused on investing third party institutional capital in Mexico's Real Estate Sector. Prior to his current responsibilities he was CEO of BCBA, Principal at O'Connor Capital Partners, Director at Hines Interests, Associate at Marriott Hotels and Operations Manager for Hardin Construction Group. Over his more than 23 years of real estate experience Mr. Zúñiga has been involved in either the construction, development, or financing of more than USD 3 billion of real estate property in Mexico including all asset classes.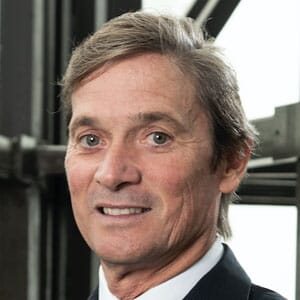 CEOInmobilia Desarrollos
Mexico
Nacido en Mérida. Ingeniero Industrial por el ITESM, así como miembro del IPADE con estudios de AD1 y AD2 y con amplia experiencia académica y profesional en el extranjero. Es Presidente del Consejo y Socio Fundador de Inmobilia Funds, empresa pública listada en la BMV, la cual fue la primera empresa yucateca en emitir CKDs. CEO y Socio Fundador de la empresa de premium real estate Inmobilia. Ha desarrollado mas de 13M m2 con grandes proyectos como Yucatan Country Club, Vía Montejo, SLS Cancun, Country Towers en Mérida, Four Seasons Caye Chapel en Belice, Aldea Zama en Tulum. Socio de proyectos con Related Group y U-Calli. Consejero Nacional Independiente y Presidente del Consejo Regional del Grupo Financiero Banorte para el Sur-Sureste.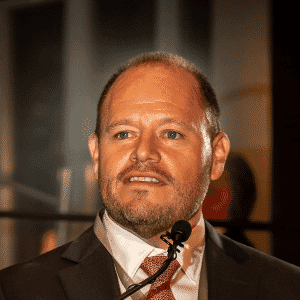 CEOMIRA
Mexico
Roberto Pulido se unió a MIRA en 2008 como Asociado de Inversiones. En esta posición, el Sr. Pulido fue responsable del análisis financiero, underwriting, y análisis del mercado de diversas inversiones potenciales de MIRA, de igual forma participó en el proceso de colocación y negociación de inversiones cerradas por el grupo. En este rol, el Sr. Pulido fue responsable de cerrar transacciones por un valor de EU$250 millones. De 2012 a enero del 2015 fue director del proyecto Nuevo Sur (Monterrey) en donde fue responsable del diseño, construcción, desarrollo, ventas y mercadotecnia del mismo.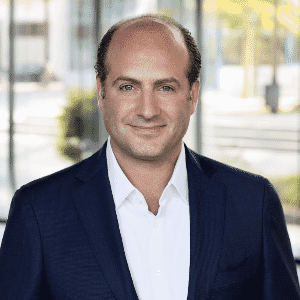 Head of US East Coast and Latin AmericaUnion Investment Real Estate
USA
Tal Peri is a senior real estate investment and finance professional with over 20 years of industry experience across markets and product types. Tal has closed more than $5 billion of real estate transactions. He serves as Head of U.S. East Coast and Latin America for Union Investment Real Estate in their New York office with the primary responsibility of overseeing equity investment activities in these regions. Union Investment is the largest open-ended real estate fund in Germany with a global real estate AUM of $55 billion and a US AUM of $6 billion. Prior to this role, Tal was an Associate Director at WestLB, New York, where he was responsible for real estate acquisition and development finance transactions.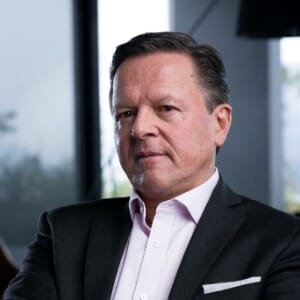 Managing Director Plataforma InmobiliariaArtha Capital
Mexico
Vicente Naves Ramos, Es Ingeniero Civil graduado con Mención Honorífica por la Universidad La Salle, cuenta con un MBA (Master in Business Administration) por el IPADE, además de diversos cursos. El Ingeniero Naves cuenta con 31 años de experiencia de trabajo, más de 25 años en desarrollo inmobiliario, siempre con una carrera ascendente. Cuenta con amplia experiencia como Director General en empresas desarrolladoras líderes y concesionarias de infraestructura. Fué Miembro del Consejo de Administración de Consorcio ARA (2008-2011) Liderazgo y dirección de equipos multifuncionales y de alto desempeño y Vicepresidente de la Cámara Nacional de la Industria de Promoción y Desarrollo de Vivienda (CANADEVI), 2000 a 2011.
This eMeeting is exclusive
for Premium members
This event is exclusive for GRI members.