KEYNOTE SPEAKER
Alejandro

Padilla
Director General Adjunto de Análisis Económico y Financiero
Grupo Financiero Banorte
KEYNOTE SPEAKER
Luis

Gutiérrez
President, Latin America
Prologis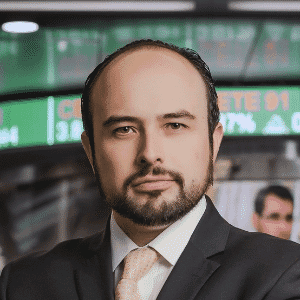 Director General Adjunto de Análisis Económico y FinancieroGrupo Financiero Banorte
Mexico
El Mtro Alejandro Padilla tiene más de 19 años de experiencia como economista y estratega de mercados profesional. Actualmente se desempeña como Director General Adjunto de Análisis Económico y Financiero de Grupo Financiero Banorte, institución con la cual ha colaborado en los últimos 12 años. Previo a su incorporación a Banorte trabajó por más de 3 años en el banco norteamericano J.P. Morgan Chase en el área de Análisis Económico y Estrategia de Mercados Emergentes. Asimismo, tiene experiencia en el sector de Micro finanzas en el área de Planeación Financiera y Relación con Inversionistas. Tiene una Licenciatura en Economía por el Instituto Tecnológico Autónomo de México (ITAM) y una Maestría en Economía por la University of Stellenbosch.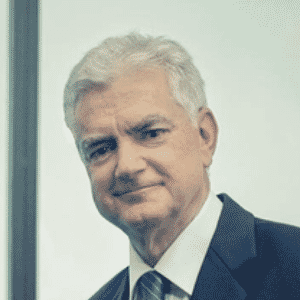 President, Latin AmericaPrologis
Mexico
Mr. Gutiérrez has been in the real estate sector since 1989, including President for Latin America for Prologis where he is responsible for all Brazil and Mexico related activities including operations, investments, acquisitions and industrial property development. Mr. Gutiérrez was co-founder of "Fondo Opción" (formerly G. Acción), the first public real estate company in Mexico, where he acted as Chief Executive Officer and is currently a member of the Executive Committee of Consejo de Empresas Globales. He is also a member the board of directors of Finaccess and Central de Estacionamientos. He also served as President of the AMPIP (The Mexican Association of Private Industrial Parks) from 2005 to 2006.
66 people are attending
Credit: Joaquin Sanchez / Shutterstock
LÍDER DEL PROYECTO
Cesar

Tapia
Business Executive, Mexico & Central America
GRI Club
Jorge

Ayala
Director - Mexico & Central America
GRI Club
Vania

Beltrán
Business Executive, Mexico & Central America
GRI Club

Business Executive, Mexico & Central AmericaGRI Club
Mexico

Jorge
Director - Mexico & Central AmericaGRI Club
Jorge Ayala is Director of GRI in Mexico. He is responsible for the Real Estate Club. He began his career in the hospitality sector where he worked for more than 5 years. Later, he entered the commercial area where he has more than 4 years of experience in business development through Latin America and the United States. He has a degree in Business and Hospitality Administration from the Universidad Iberoamericana.
+52 55 7672 5039
+55 11 2391 5583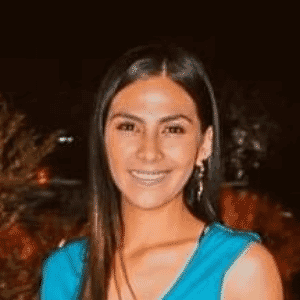 Business Executive, Mexico & Central AmericaGRI Club
Mexico
¿Cómo están siendo percibidos los diferentes activos por la inversión? ¿Qué tipo de fuentes de capital continúan siendo activos? ¿Multifamily, logística y hotelería serán las estrellas de los próximos años? ¿Qué se espera de las tasas de interés? ¿Cómo se relaciona la oferta y demanda en cada segmento?
En un contexto de transformación y nuevas tendencias, los miembros de GRI Club y ejecutivos senior y C-level de la industria inmobiliaria, se reunirán en Mexico GRI Real Estate 2022 para discutir las directrices que marcarán la evolución de los diversos activos y conectarse con socios de negocios.
Con el clásico formato GRI de salas de debates a puertas cerradas, la agenda abordará los temas más relevantes del momento y generará espacios exclusivos de reuniones privadas, matchmaking y networking de alto nivel entre amigos de la industria.
Este encuentro, ya consolidado en el mercado inmobiliario mexicano y a nivel global, reunirá a los líderes más influyentes del sector en un ambiente íntimo e informal.
Conoce la agenda a continuación y únete al club.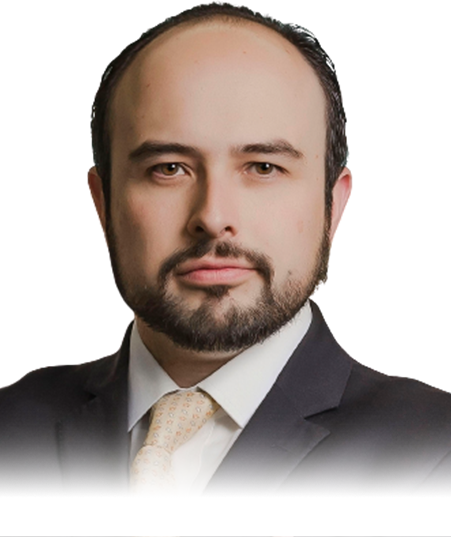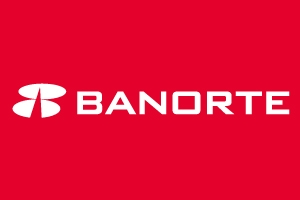 Alejandro Padilla
Director General Adjunto de
Análisis Económico y Financiero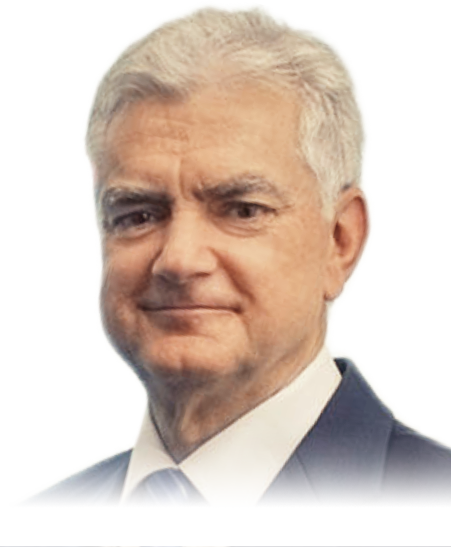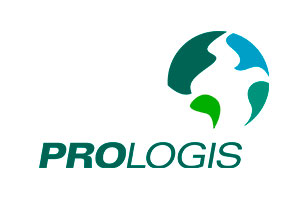 Luis Gutiérrez
President, Latin America
Qué encontrarás en el evento
Matchmaking con socios potenciales
Oportunidades de negocios concretas
+10 discusiones abordadas
Experiencia internacional
Conocimiento profundo del sector
Financiamiento e inversión
Ambiente privado con amigos de la industria
Desafíos y búsqueda conjunta de soluciones
Números de la última edición
Keynotes Speakers y Master Sessions
Fibras - ¿Qué nuevos desarrollos alimentarán
los gigantes en 2016?
Jorge Ávalos
(Fibra MTY)
,

Luis Brossier
(Morgan Stanley)
,

Alberto Chretin
(Terrafina)
,

Enrique Lavin
(PGIM)
,

Gonzalo Robina
(FUNO)
¿Cuáles son los grandes desafíos y tendencias del
sector en el país para 2018/2019?
Adrián Otero R.
(BBVA)
,

Fernando Quesada
(Santander)
,

Francisco Lira
(Banco Sabadell)
,

José Iragorri
(HSBC)
¿En qué fase del ciclo se encuentra el mercado
inmobiliario mexicano?
Victor Manuel Requejo, Presidente

-
Banco Inmobiliario Mexicano
El papel de las instituciones financieras
en el real estate mexicano
Panorama actual y desafíos coyunturales
en México
Héctor Grisi Checa, Presidente Ejecutivo y Director General -
Santander
Qué opinan nuestros miembros
"Creo que la dinámica de GRI es muy informal y permite que las personas hablen un poco más abiertamente de lo que sienten sobre el sector. Y este intercambio, especialmente de experiencias de diferentes regiones, es muy productivo. Lo que está sucediendo en México y Brasil, estar al tanto de esos mercados te ayuda a hacer mejores inversiones y también a ser capaz de mirar eventualmente algunas oportunidades que no estabas mirando antes. Soy frecuentador desde el primer GRI, tengo mucha experiencia con el club, me gusta mucho."
Adriano

Mantesso
Managing Director - Head of LatAm
Ivanhoé Cambridge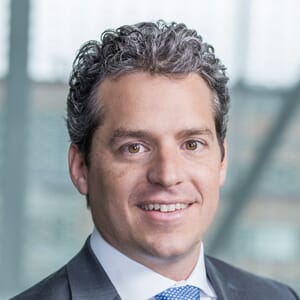 Managing Director - Head of LatAmIvanhoé Cambridge
Brazil
As the leader of the Latin America team, Adriano Mantesso is responsible for making RE investments locally, developing asset-management strategies and overseeing strategic partnerships for the region. Mr. Mantesso has extensive experience in the industry. Before joining Ivanhoé Cambridge in 2017, he worked for five years at the investment bank BTG Pactual, where he became Partner and Head of Income Producing Properties (RE), managing what was then the largest local REIT. From 2005 to 2012, he worked for Brazilian Capital, managing private and public RE investment funds.
"El formar parte de un equipo como el de GRI no solo permitió que nuestra marca fuera reconocida por las mentes maestras del medio, sino que además podemos tener acceso a ellas como pares. Entonces es muy importante que pudimos definitivamente impulsar el conocimiento de nuestro negocio, así como de nuestras relaciones interpersonales con los líderes de la industria, gracias a formar parte de un club tan importante como GRI."
Giovanni

D'Agostino
President Mexico, Regional Managing Director Latin America
Newmark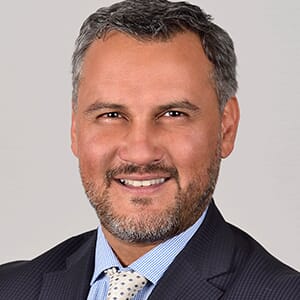 President Mexico, Regional Managing Director Latin AmericaNewmark
Mexico
Giovanni D'Agostino es Presidente de México y Director Gerente Regional para América Latina de Newmark, una de las firmas de asesoría inmobiliaria comercial líder en el mundo. Tiene más de dos décadas de experiencia en bienes raíces comerciales, brindando el más alto nivel de servicio. En los últimos tres años, ha liderado el crecimiento exponencial de Newmark México, posicionando a la empresa en más de 9 países de Latinoamérica y convirtiéndola en el líder más disruptivo de la región.
Sé patrocinador.
Contacta a nuestro equipo y conoce las oportunidades de exposición que mejor se adapten a tu estrategia comercial

Oportunidades de patrocinio
Include your information below to apply for sponsorship opportunities
Successful registration
Participantes Confirmados