Senior private meeting to connect local and international players and foster Italy's real estate investment deals
84 people are attending
Credit: VILTVAR / Shutterstock
Format
Much like a conversation in your own living room, the deal flow discussions' exclusive format throughout two days allow you to interact and engage freely among peers. Find the right partners for your business, build valuable relationships, and keep the conversation going.
Audience
Private Equity Investors, Senior Asset Owners, Developers, Operators, Experts and Lenders active in the Italian and European real estate markets.
Transational discussions about the market
In-depth industry knowledge
Timetable
Close
See complete schedule
10:30am - 11:30am
Macroeconomic Outlook
Resilient sailing with headwinds or sea too rough to navigate?
Growth Beyond The Rebound - Will the 2023 economic growth in Italy outdo the Eurozone average?
Major Risks Weigh On The Recovery Forecasts For 2022-23 - Are inflation and global supply chain disruptions serious headwinds for growth, or not main problems ahead?
Inflation Nature - Will the increase in inflation make drastic changes in monetary policy or unlikely?
Public Debt - Will the economic slowdown in 2023 mark the start of reducing public debt and deficit from the peaks?
Public Investment - Will increase over 2022-2024 support aggregate demand and productivity gains?
12:15pm - 01:15pm
Shopping & Retail
Narrow gap in property price expectations between owners and potential buyers or not there yet?
Investment Deals - Changing capital allocations affecting deals, or yields keeping a positive trend?
Transactions - Does the market need to settle more before we see more transactions?
Price Expectations - Buy, Sell or Hold strategies, are values/prices still in the downturn?
Innovation Rearrangement - Innovative practices into high streets and shopping malls in on-off retail experience?
ESG - Further demand to renewed and energy-efficient spaces, what's left for S and G?
Offices
Core and search for quality backing investors' confidence or unbalanced demand-supply causing constraints?
Core Assets and Locations - Pricing and yield pressures expected to remain, or continued investment activity and performance?
Buy and Sale Positions - Forced sales, pockets and buying opportunities to emerge?
Rental and Occupational Markets - Search for quality, will development deals be sustained?
Financing Costs - Owners to accept weaker returns, or Italian fundamentals backing investors' confidence?
Reconversion - New opportunities emerging?
02:30pm - 03:30pm
Investment Profiles
Core/Core+ bedrocks of strategies or further growth of value-add and opportunistic positions?
Strategies - Core preferred by investors with reevaluated low-risk investments and secured returns, or value-add/opportunistic positions rising?
Yields - Yield on cost at core vs. value-add/opportunistic position
Prime Locations - Growth of new investors and competition, or high cost of capital making it difficult to access good opportunities?
Products - Focus on ESG and modernization aligned with tenant needs and refurbishment?
Portfolio Diversification - Shifts in assets, what to expect from new positions?
Funds Deals
Are high-return strategies worth the risk or big drops may harm future activities?
Capital Raising - Industry grappled with interest rate hikes and inflationary pressures, is the market ready to move on?
Investment Strategies - New deals focused on which opportunities?
Profiles - High-return and more risk, or safer positions?
Sector-Specific Activity - What are investors' top choices?
Funds Diversification - Are players ready to bet on new strategies and regions?
04:00pm - 05:00pm
Living Segments
Hard-to-find similarities between BTS, BTR, and rented living or models consolidating further?
Investment Opportunities - Exciting growth and transaction volumes opportunities in living deals?
Prices - Prime locations picking up and surging housing prices?
Land Availability & Costs - Market saturation standing in big cities, the biggest opportunity for investment in new markets?
Allocation - Deals to be focused on which PRS and BTR living opportunities? 
CAPEX - Refurbishment of existing building vs. Ground-up development, what's the quality level trade-off for ESG?
Operational Challenges - Scaling up deals in new locations, where are the good operators?
New Entrants - More internationals and institutional operations, competitive landscape to change with fresh local players?
Future Challenges - Spiralling prices and high cost of debt levels, difficult momentum?
05:30pm - 06:30pm
Real Estate Values Adjustments
Will growing complexity and new rules bring new opportunities to Italy's top cities?
Italy and Global Private Investment - Will investors remain active in 2023, or wait-see remain?
Dislocation Opportunities - Investors rotating back into the global commercial real estate market, or focused on other sectors?
Equity and Debt - Higher debt costs may lead to opportunities for equity injection or partnering?
How is Italy positioned when compared to other European countries?
Deals in Italy - What will investors be targeting and where?
Milan - Bright future and projects ahead?
Close
See complete schedule
09:30am - 10:30am
Financing
Turbulent time knocking at the door or adequate profitability for the brave?
Key Driver - Where interest rates and property values will land?  
Shortfall between due debt, enough money available to repay it?
Banks - What's left with less appetite for riskier positions?
Alternative Lenders - To play a leading role from senior lending to opportunistic? 
Loan-on-loan - Rising cost of back leverage to impede bigger returns?
11:00am - 12:00pm
Hospitality
Lack of product attracting capital opportunities or complex upgrade of stocks?
Market Acceleration - Will rising inflation and the subsequent squeeze on disposable incomes hamper it?
Investment Appetite - Softening economic indicators and rising cost of debt to temper transactional activity?
New Products - Outperforming on brand awareness/differentiation, new products, or innovation?
Existing Stocks - Reconversions ahead?
ESG - Is mitigation of rising energy costs key to driving greater operational efficiency?
Light Industrial & Logistics
Competition compressing yield strategies or high-quality products to sustain virtuous growth?
Investment Volumes - To keep the pace of high records?
Yields - Prime ones to decompress in the upcoming months, or good perspective?
Rental Market - Will prices in key markets continue to increase?
Secondary and Emerging Markets - Getting more ground?
Development Deals - Speculative deals gained strength or lower construction speed? 
ESG and Logistics - How can we entangle green taxonomy with profitable ESG?
12:30pm - 01:30pm
Pan-European Investments
Drawing capital to Italy, how to balance future investment bets?
Compressed Yields - Most sought-after asset classes remained competitive compared to other major European markets?
Is CRE investment recovery underway in Italy in 2023?
Are secondary locations and value-add investment initiatives growing?
Alternative Investments - Playing a major role in the sector recovery?
Will Intensity increase and major emphasis be placed on ESG?
Become a Sponsor
Contact our team and check the sponsorship and exposure opportunities according to the strategy of your company.
Sponsorship opportunities
Include your information below to apply for sponsorship opportunities
Successful registration

Warsaw | Poland
With the largest commercial real estate team in Europe and one of the biggest worldwide, CMS is well positioned to help investors, funders, developers, landlords and occupiers navigate all aspects of the real estate market and maximise their assets. Whatever the size and scope of your project or deal, with almost 800 real estate lawyers in 42 countries we have the resources to meet your needs quickly and efficiently, offering expert advice. We have been active in real estate in our markets for decades, so we understand the culture, the economic context, the local legal context and the history.

Mestre | Venice | Italy
Our generation is facing a tectonic shift in energy transition and industrial revolution catalyzed by accelerated digitization in a more electric world. Electricity is the most efficient and best vector for decarbonization; combined with circular economy approach, we will achieve climate-positive impact as part of the United Nations Sustainable Development Goals. Our mission is to be your digital partner for Sustainability and Efficiency. We drive digital transformation by integrating world-leading process and energy technologies to realize the full efficiency and sustainability opportunities for your business. We provide endpoint to cloud integration connecting products, controls, software and services. We enable lifecycle solutions from design and build to operate and maintain phases through a digital twin. We deliver capabilities to transform from site-to-site to an integrated company management.

Segrate | Milan | Italy
Unibail-Rodamco-Westfield is an owner, developer, and operator of sustainable, high-quality real estate assets in the most dynamic cities in Europe and the United States. The Group operates 78 shopping centers in 12 countries, including 45 which carry the iconic Westfield brand. These centers attract over 900 million visits annually and provide a unique platform for retailers and brands to connect with consumers. URW also has a portfolio of high-quality offices, 10 convention and exhibition venues in Paris, and a €3 Bn development pipeline of mainly mixed-use assets. Currently, its €52 Bn portfolio is 87% in retail, 6% in offices, 5% in convention and exhibition venues, and 2% in services (as of December 31, 2022).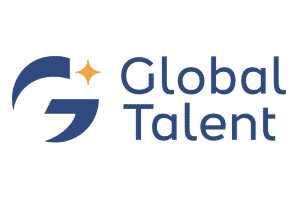 Brazil
Global Talent is a boutique recruitment agency dedicated exclusively to the Real Estate and Infrastructure markets. With specialized know-how in these sectors, our mission is to find true talent that can transform your company.
Advisory Board Members - RE Club Italy
Confirmed Participants

Managing DirectorAlantra
Italy
Financing for commercial real estate projects Managing PartnerBohill Partners
United Kingdom Founding PartnerSolareit
Italy


Country ManagerHill International
Italy
Experienced Real Estate Specialist with a demonstrated history of working in the Immobiliare industry. Skilled in Construction, Cost Control, Feasibility Studies, Contract Management, Project and Construction Management. Strong community and social services professional with a Master of Science - MS focused in Real Estate from Henley Business School. Founding PresidentATI Project
Italy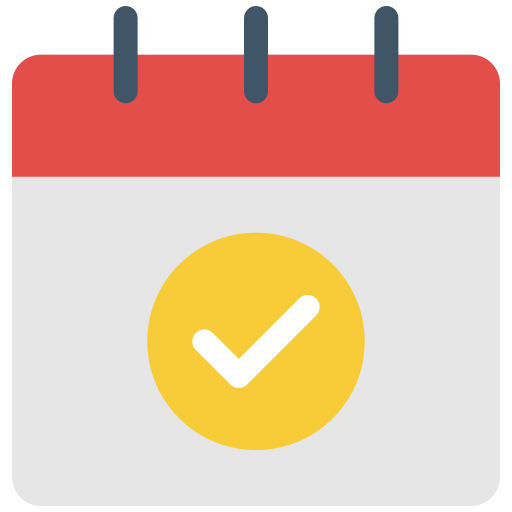 This event already happened. What do you want to do?