Matching product to global capital across Europe's
light industrial and logistics assets
50 people are attending
Credit: NetVideo / Shutterstock
ABOUT GRI LIGHT INDUSTRIAL & LOGISTICS 2023
Now in its fourth year, participants find the discovery process for sourcing deal flow is most advantageous. Over two days they will engage in a series of informal roundtables where everyone can participate, and navigate the current challenges presented by demand, purchasing, and future trends.

Light Industrial & Logistics real estate seems to be the global darling for buying, and with eCommerce forever on an upswing, it makes sense for real estate investors to get in on the deals now. Over two days they will engage in a series of informal roundtables where everyone can participate, and navigate the current challenges presented by demand, purchasing and future trends.
Format
Closed-door discussions, keynote speakers, case studies, debates, presentations and insights.
Audience
Private Equity Investors, Fund Managers, 3PL's, Operators, LP's Developers, Asset Owners, Operators and Lenders invested in the asset class
Discussion format that enables you to interact and engage
In-depth industry knowledge
Discussions
Investor's Talkshow
Keeping faith amongst market volatility?
Rates & Pricing Fluctuations -When will normality return?
Where should the smart money go and what's the strategy?
Secondary Markets - Where are the buyers?
Buy, Sell - Should we already buy into the next cycle or are the risks too big?
Rising Rents Vs Property Demands
The Tenants' Challenge 
ESG - Do tenants still want it with rising rents? How can landlords and tenants compromise?

What risks and rewards to win the repricing war?

Labour Costs & Shortage - Is Automation about to change everything?

Location - Where are the premiums still to be found?

Industry - BTS only for E-Commerce tenants?

Head of EMEA Real Estate and Global CIO of Core Real EstateBlackRock
United Kingdom
German Market
Opportunities in Focus
UK Market
Opportunities in Focus
French Market
Opportunities in Focus
Southern Europe Markets
Opportunities in focus
Debt & Refinance
Too cautious or right on the money?    
Last Mile & Urban Industrial
Shine worn off or supply/demand opportunities still prevalent?
Value-Add & Opportunistic
Wait for distress or already buy into the next cycle?
Scale Up & Acquisitions
Time to buy big or dry powder war chests firmly locked?
Spec & BTS
Off the table or only way to improve supply and create value?
Nearshoring
How can we best protect supply chains and sustain the future of our industry? 
Specialist Storage & Niche Industrial Assets
Key to yield creation or diversified value drivers not quite there?
CEE Market
Opportunities in focus
Netherlands Market
Opportunities in focus
Some of the confirmed attendees
Become a Sponsor
Contact our team to find the sponsorship and exposure opportunities that best fit the strategy of your company.
Sponsorship opportunities
Include your information below to apply for sponsorship opportunities
Successful registration

Warsaw | Poland
With the largest commercial real estate team in Europe and one of the biggest worldwide, CMS is well positioned to help investors, funders, developers, landlords and occupiers navigate all aspects of the real estate market and maximise their assets. Whatever the size and scope of your project or deal, with almost 800 real estate lawyers in 42 countries we have the resources to meet your needs quickly and efficiently, offering expert advice. We have been active in real estate in our markets for decades, so we understand the culture, the economic context, the local legal context and the history.

Boulogne-Billancourt | France
Accenta s'attaque à un immense défi environnemental : décarboner le chauffage et la climatisation des bâtiments, qui représentent 10% des émissions mondiales de CO2. Elle est issue de 3 années de R&D au X-Novation Center de l'Ecole Polytechnique. Grâce à des innovations portées par l'Intelligence Artificielle, l'entreprise a mis au point des technologies énergétiques uniques qui rendent accessibles et garantissent aux propriétaires immobiliers une décarbonation drastique du chauffage et de la climatisation. Avec la chaufferie bas carbone et la plateforme d'optimisation d'Accenta, vous chauffez et climatisez vos bâtiments de manière compétitive en divisant par 14 vos émissions de carbone et réduisant vos émissions carbone jusqu'à -95%.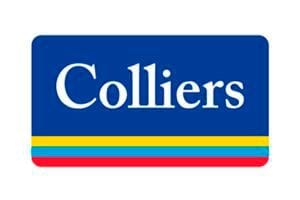 Warsaw | Poland
Colliers (NASDAQ, TSX: CIGI) is a leading diversified professional services and investment management company. With operations in 68 countries, our more than 15,000 enterprising professionals work collaboratively to provide expert advice to maximize the value of property for real estate occupiers, owners and investors. For more than 25 years, our experienced leadership, owning approximately 40% of our equity, has delivered compound annual investment returns of almost 20% for shareholders. In 2019, corporate revenues were more than $3.0 billion ($3.5 billion including affiliates), with $33 billion of assets under management in our investment management segment.

Paris | France
Sienna Real Estate is a pan-European investment manager with over 30 years of experience in the European real estate investment and asset management market. Sienna Real Estate positions itself as a long-term strategic partner for local and international investors, advising and accompanying them throughout the entire investment cycle of a property, from the acquisition, administration of the asset or property, to the sale process.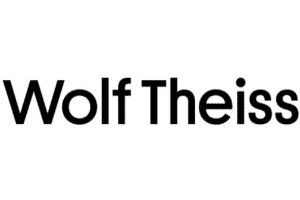 Warsaw | Poland
Wolf Theiss is one of the leading law firms in CEE and SEE. We have built our reputation on a combination of unrivalled local knowledge and strong international capability. We opened our first office in Vienna 60 years ago. Our team now brings together over 340 lawyers from a diverse range of backgrounds, working in offices in 13 countries throughout the CEE and SEE region. Over 80% of our work involves cross-border representation of international clients, and we offer full range of services.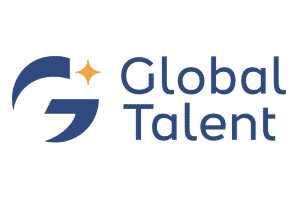 Brazil
Global Talent is a boutique recruitment agency dedicated exclusively to the Real Estate and Infrastructure markets. With specialized know-how in these sectors, our mission is to find true talent that can transform your company.
This event is exclusive for GRI members.