Reception (Accueil des participants)
Les Club meetings du GRI Club
Le panel donne le coup d'envoi à la discussion et par la suite, les participants peuvent choisir leur approche pour s'y joindre.
L'incomparable style du GRI Club : informel, direct et très privé !


Qu'est-ce que c'est qu'un Club Meeting?
Une réunion en personne pour des petits groupes, exclusive pour les membres du Club. Passez du temps et participez à des discussions interactives pour parler de capital et des transactions en cours avec les hauts dirigeants les plus expérimentés du marché immobilier.
Qui peut s'inscrire
Investisseurs seniors, prêteurs, propriétaires d'actifs et promoteurs, actifs dans le marché immobilier. Il s'agit d'événements exclusifs pour les membres ayant un abonnement de niveau Bronze, Silver, Platinum et Diamond.

Comment s'inscrire
Cliquez sur « Join the event ». Si vous n'êtes pas encore membre, remplissez le formulaire pour postuler ou mettre à niveau votre adhésion.

Directrice Relations ClientsGRI Club
France
Professional with extensive experience in multinational and global companies from the automotive industry and high-end commercial kitchen equipment sector, working in business development and distributor network management. Focused on achieving excellence in both sales and customer satisfaction.. Comunictes in French, English, Italien and Portuguese.

Cintia
GRI Club France DirectorGRI Club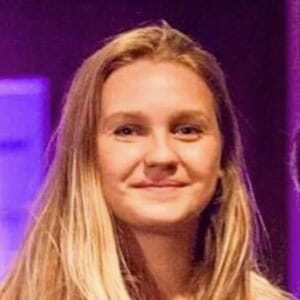 Giovana
Head Southern Europe & FranceGRI Club
Graduated in Advertising and Marketing from Pontifícia Universidade de Campinas. Experience in the service and sales business. Currently focused on developing relationships among entrepreneurs in the real estate market. Responsible for the RE Club in Chile, Colombia, Argentina and Peru. Actively involved in the decisions and organization of meetings for members, and the relationship between them. Focused on bringing new members and relevant companies from the sector, to develop the Club in the Andean countries, and Argentina. Also responsible for the Hospitality sector throughout Latin America, concentrating efforts, for the main meeting of the sector at a regional level.
+55 19 99333 5806
+55 19 99333 5806
This eMeeting is exclusive
for Premium members
This event is exclusive for GRI members.