Central America & Caribbean Real Estate GRI 2021 is the most senior real estate meeting in the region

Raul
Club Manager - LATAM REGRI Club
Raul Martinez is our Central America & Caribbean GRI Real Estate Club Manager which brings together leading real estate players from more than 10 countries. He leads the club´s real estate market efforts in the region, including conferences and exclusive club meetings for members in the residential, land development, malls, retail, hospitality, offices, industrial & logistics segments in Central America & the Caribbean region. Furthermore he is involved in the development and growth of our Mexican GRI Club  and the delivery of Our Latin America GRI meetings in New York and Miami.
+5255 8372 6079
+5255 8372 6079
Advisory Board - Central America & Caribbean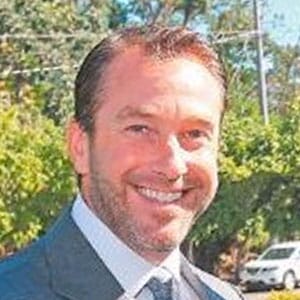 Alberto
Vice President CorporativoUrbánica
El Salvador

Alberto
PartnerGTU Desarrollos
Costa Rica
Alberto Ortuño studied civil engineering at Purdue University and has an MBA from INCAE. He has 21 years of leading GTU Desarrollos, where he has developed a large number of residential, commercial and mixed-use projects. He is passionate about conceptualizing new projects, as well as the satisfaction of seeing a project completed and delivered to satisfied customers.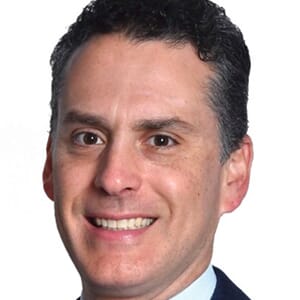 Alfredo
Founder & OwnerGrupo Los Pueblos
Panama
CEO– Co owner  Company leader in the development, promotion and operation of various real estate projects to include: shopping centers, residential neighborhoods, high rises, tourist resorts, transportation terminals, self storage, industrial parks and office complexes.  Leads a development team responsible for millions of square feet of property in The Republic of Panama.  Overseen the site selection, acquisition, design permitting, entitlements, financing, joint venture structuring, construction, and sales of several master planned communities with different socioeconomic target markets.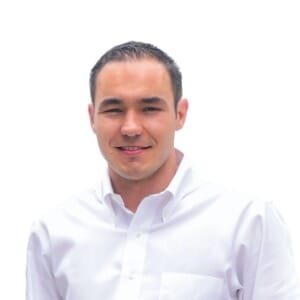 Alfredo
Managing DirectorPortafolio Inmobiliario
Costa Rica
Alfredo leads the largest real estate development and asset management company in Costa Rica, with more than 600 employees. He is also responsible for the planning and execution of $60MM per year, and the long-term management of more than $550MM in assets.

He is a true believer that throughout the development of projects and the creation of memorable experiences in each of them, Portafolio will be able to serve as a catalyst to transforms cities into sustainable urban communities that provoke integration, pride, and sense of belonging.

Carlos
Chief Executive OfficerPellas Development Group
Costa Rica
Carlos Hernández has extensive experience in developing innovative and sustainable concepts in the urban planning, luxury hotels and real estate development sectors in remote or emerging destinations. As CEO of Pellas Development, he oversees a portfolio of development and investment of lands and resorts in Nicaragua, Costa Rica and Panama; for more of 1,000 million dollars. Among its most significant projects is the Development of the Mukul Hotel, Beach Golf & Spa (Auberge Resorts in Nicaragua) and the Hotel Dreams Las Mareas Resort & Spa (AMResorts in Costa Rica). Also has experience in various projects in Bahamas, Mexico, Panama, Costa Rica and USA.

Cristián
PresidentPrime
Costa Rica
Mr. Roberts is focused on enabling good stewardship of our resources so that people can make the difference they want in favor of our planet - specifically through real estate.

Mr. Roberts is President of PRIME, a premier real estate investment and structuring firm, as well as a holding company, aimed at delivering strategic impact and value through a diversified but integrated group of companies within the real estate industry.

Mr. Roberts is also Managing Partner at CREO Capital, an Impact Driven Private Equity Real Estate firm focused on Latin America.

Daniel
Managing Director & PartnerCaribe Hospitality
Costa Rica
Mr. Campos has been the General Director of Caribe Hospitality since the Company began in 2000, when an exclusive agreement was signed with Marriott for the development of several Courtyard by Marriott hotels in Central America and the Caribbean. Since the beginning, Mr. Campos has been leading the company's growth by incorporating new markets and properties in the project's portfolio, highlighted by the first Residence Inn Hotel to be built in Latin America and the first Fairfield Inn in Central America. An Industrial Engineer from the University of Costa Rica, he has a Master's degree in Business Administration from the Catholic University of Chile and the Kenan Flager Business School from the University of North Carolina, USA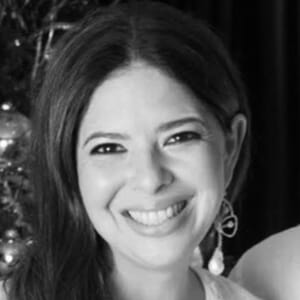 Katherine
PartnerGrupo Shahani
Panama
Katherine is Director for Shahani Group, a family real estate development company with more than 45 years of experience in the construction sector of preferential interest houses, residences luxury, second-use houses, commercial, industrial and marine developments. It is "Ladypreneur", female entrepreneur with participation in different boards of directors of multiple business sectors.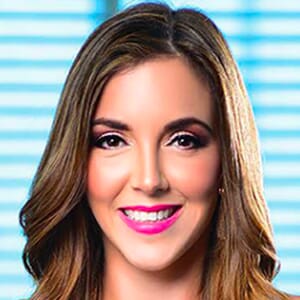 Kathia
Executive Vice PresidentGrupo Karim's
Honduras
She is the Executive Vice President of the division of Real Estate at Grupo Karim's, a company multinational whose main business falls on textile manufacturing and real estate with operations in Central America, Republica Dominican, Mexico, United States and Pakistan.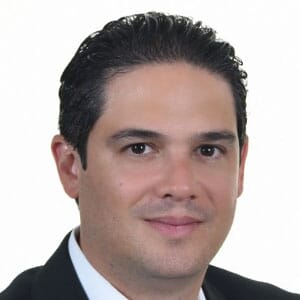 Mauricio
CEOCorporación G&T
Guatemala
Mauricio is CEO of Corporación G&T with 6 years of experience in real estate development in Guatemala and 10 years of experience in consumer products in Mexico, Central America and the Caribbean. He specializes in corporate areas, strategy, administration and finance, project finance, M & A's, operations and business management.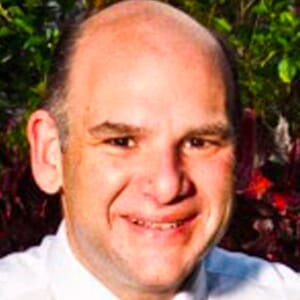 Michael
Director GeneralRegency Real Estate Developers
Panama
General Manager, Regency Real Estate Developers. Managing Director, Swiss Sport Corp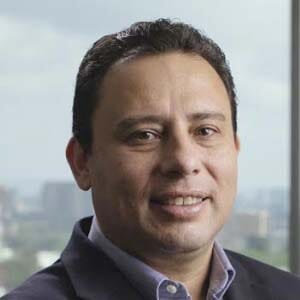 Ricardo
Presidente EjecutivoCorporación Multi Inversiones
Guatemala
Married with 3 children. Business Administrator of Tyler University, Texas. POSTGRADUATE in Finance of the Catholic University of Chile. 10 years of work experience at TIGO Guatemala. 12 years as General Director of Multiproyectos Guatemala

Samuel
CEOGrupo Siuma
Panama
I am founder of the Prival bank where we have 200mm in real estate funds here and in Costa Rica. On a personal basis I am the director of Dekel and selinas a group that develops and buys in the old town 200m in calo and we have expanded hotels where I am a partner in 15 countries throughout America England, Portugal, Budapest and we continue to grow. With Alberto Vallarino from Verde Azul, I am a partner in the 3-hectare project of a beach next to Buena Ventura. I have 20 years of being in the broker industry and we manage large accounts and property portfolios, Siuma Property is not only a different, technical and very formal broker, but we are in the process of making our own REIT, we help the family offices and banks to invest.