Hosted by
3rd August
10:00 - 11:00 | Eastern Daylight Time (GMT-4)
Join this event by applying
for a courtesy eMembership
Successful registration
Credit: Maxxyustas / Envato Elements
EVENT MANAGER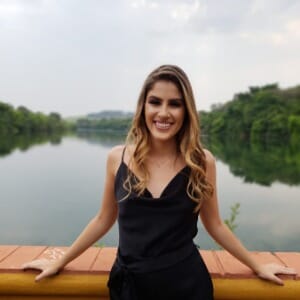 GRI Club
Brazil
Giulia Agostini is Club Manager at the GRI Real Estate Club, which create relevant connections between the world's leading Real Estate players across the globe. She is focused on the United States region, creating strong networking opportunities, bringing relevant content to ensure members have an outstanding experience.
US real estate is the largest market for CRE and continues to attract interest globally. This GRI Club USA Meeting is to break down what do the global markets look like, how the asset class has taken on a more prominent role in allocations, what the opportunities look like.

In this discussion, panelists will review public and private real estate markets and their benefits.
Capital Inflows & Investment: How has real estate financing evolved?
Foreign Investment: What countries have increased interest in US real estate? How to compare markets?;
Market Pulse Check: Cap Rates, interest rates;
Taxes & New Policies: What worries investors and developers?;
Investment Hotspots: What states and regions are attracting new investment?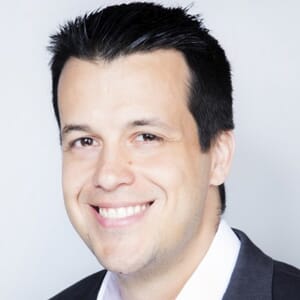 Managing DirectorMidtown Capital
USA
Marson Cunha joined Inveniam as Managing Director, Brazil and Peru Lead in April 2022. Mr. Cunha is an accomplished finance professional with extensive experience leading and planning structured finance, mergers & acquisitions (end to end cycle), and private equity real estate. For the past 20 years, Mr. Cunha led real estate investments in LATAM and the US for companies such as Midtown Capital, Wtorre, Rio Bravo, PSG Investments, and others.

CEOSparrowHawk
USA
Alfredo founded SparrowHawk Real Estate Strategist in 2011 to provide preservation of its investment partners' capital, through the purchase of properties with proven occupancy and immediate yield. In addition to the financial aspects of SparrowHawk itself, Alfredo is also responsible for all of the company's joint ventures, leasing and property acquisitions and dispositions. He has spearheaded the development, management and acquisition of commercial real estate properties valued in excess of $1 billion throughout the country. Alfredo has expanded and streamlined relationships with tenants, brokers and investors across all sectors of the commercial real estate market.

Director of Investment SalesDriftwood Capital
USA
Driftwood Capital is a privately held real estate firm specializing in the acquisition, development, lending and investment syndication of institutional-quality hotels. Driftwood provides accredited investors direct access to hotel investments backed by a proven sponsor within the hospitality industry Together with its affiliated manager, Driftwood Hospitality Management (DHM), the Driftwood Platform operates $3.0 billion in assets consisting of 70+ hotels totaling over 13,000 rooms.

Vice President, Private Equity Real EstateOptimum Asset Management
USA
Clément focuses on multifamily and life sciences real estate investments (Boston, Philadelphia, NY, Miami and Berlin). He has been involved in more than $1 billion of US and European real estate transactions as buyer, seller and lender. Clément is a lecturer in real estate investment at INSEEC, a leading French business school. He holds a Master degree in Finance & Strategy from Paris-Dauphine University (Grande Ecole).

Federico
Moreno-Nickerson
VP Development Mexico & LatAmApple Leisure Group
USA
Joined ALG in July 2017 to support the expansion of the company's footprint for AMResorts in Mexico, the Caribbean and Latin America. Federico has over 30 years of experience in luxury hotel management, operations, destination / hotel marketing, and travel product development in the luxury space. Before joining ALG, he spent 13 years as director of product development at Classic Vacations, Expedia's luxury brand, responsible for Caribbean and Mexico. During this time he lead the Classic Caribbean portfolio to become the top selling travel region within the company. Before that, in his role as Senior Director of Marketing at Four Seasons Hotels & Resorts, for nearly a decade, he successfully opened the hotel in Mexico City and Punta Mita.

Business Development DirectorColliers International
USA
I am responsible for prospecting, identifying, and securing new business opportunities for Colliers International's business lines in Latin America and Caribbean, including Consulting, Valuation, Project, Facility and Property Management, Capital Markets and Lease and Sale Services. I target owners, investors, developers, users, governments and corporations, developing and executing the necessary strategies to attract and retain new clients and expand existing relationships, contributing to the productivity and increased margins of the Colliers ́ Latin America & Caribbean division.

CFO and PartnerOlea Capital, LLC
USA
Foreign Investment
What countries have increased interest in US real estate? How to compare markets?
Market Pulse Check
Cap Rates, interest rates
Taxes & New Policies
What worries investors and developers?
Investment Hotspots
What states and regions are attracting new investment?
Become a Sponsor
Contact our team and check the sponsorship and exposure opportunities according to the strategy of your company.
Sponsorship opportunities
Successful registration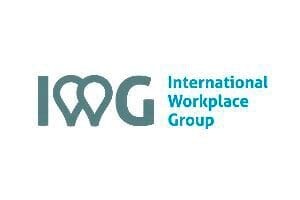 Switzerland
IWG is the leading global workspace provider with more than 3300 business centers across the globe. IWG has built an unparalleled network of office, co-working and meeting spaces for companies to use in every city in the world. Through our network of workspaces, IWG enables businesses to enhance productivity and connect over 2.5 million like-minded professionals.
This event is exclusive for Club MembersPlease contact your Account Manager to understand the conditions and upgrade options
This event is exclusive for GRI members.