Al participar en este evento, puedes: Discutir temas en un formato informal, en el que todos puedan participar e interactuar

Compartir soluciones a los desafíos más comunes del mercado de infraestructura, movilidad, energía, saneamiento e infraestructura social

Construir nuevas oportunidades comerciales con inversores regionales y globales Debatir temas estratégicos para definir el futuro de los sectores y el desarrollo de nuevos proyectos de inversión

Conectarse con sus compañeros y conocer nuevos socios
ALGUNOS MIEMBROS DEL GRI CLUB INFRA
Advisory Board - Infra Club Mexico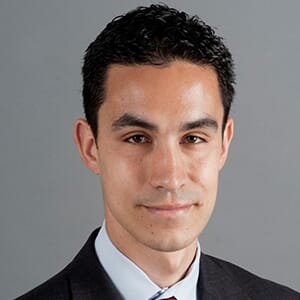 Principal Investment OfficerIFC - International Finance Corporation - México
Mexico
Desde el año 2006, Andrés está enfocado en la originación, estructuración y administración de inversiones de deuda y capital. Actualmente radica en la Ciudad de México, donde se trasladó desde Washington DC en noviembre de 2014 y desde donde ahora dirige el negocio de infraestructura de IFC en México y Centroamérica. Cuenta con más de 12 años de experiencia en inversiones en mercados emergentes, incluyendo 10 años en el sector de energía con IFC a nivel mundial. Sus responsabilidades incluyen actualmente originar y estructurar transacciones de capital que incluyen oportunidades de co-inversión en México para el Fondo China-México de US$1200 millones administrado por la Sociedad de Gestión de Activos de IFC. Recibió un MBA de IESE Barcelona.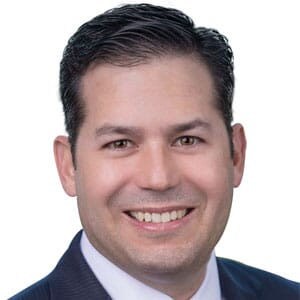 Socio, Lider del área de Energia/InfraBaker McKenzie
Mexico
Dirige el Grupo de Práctica de Energía, Minería e Infraestructura de Baker McKenzie en México. Maneja todos los asuntos legales relacionados con el desarrollo de bienes raíces, minería, infraestructura y grandes proyectos, y asesora a clientes en el desarrollo de proyectos relacionados con electricidad, petróleo, gas, combustibles, agua, desechos, GLP, GNL, biocombustibles, eficiencia energética. y licitaciones públicas convocadas por agencias gubernamentales mexicanas. Benjamín también representa a clientes ante las autoridades y agencias reguladoras en asuntos relacionados con permisos para proyectos de energía, y asesora a clientes en asuntos marítimos y de navegación, debida diligencia, contratos y financiamiento, asuntos regulatorios.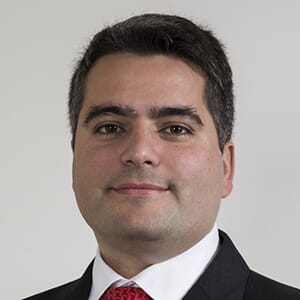 CEOAtlas Renewable Energy
USA
Carlos Barrera (Ucho) is currently CEO of Atlas Renewable Energy. Before joining Atlas Renewable Energy, Ucho worked at SunEdison for six years, as Managing Director & VP for Latin America where he grew the business from scratch to invest $1bn in a span of 4 years, and develop 500MW+ of projects financed and constructed. Prior to that time, Ucho was at BP in multiple executive roles across Oil & Gas, Cleantech Venture Capital, and Alternative Energy in London, Australia, China and Madrid. Ucho holds an Engineering degree from Lehigh University, a PLD certificate from Harvard University, and an Executive MBA from Kellogg, Northwestern University.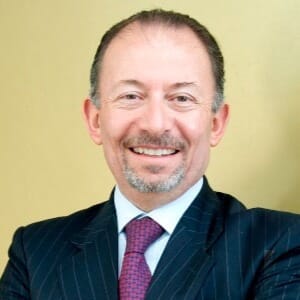 Director Representative in MexicoCAF - Banco de Desarrollo de América Latina - México
Mexico
Responsable de las operaciones de CAF como organismo multilateral en el país ante los sectores público y privado en las áreas estratégicas de la Institución como son infraestructura, desarrollo social, financiamiento al sector privado y asistencia técnica. Representante Legal de CAF en el país.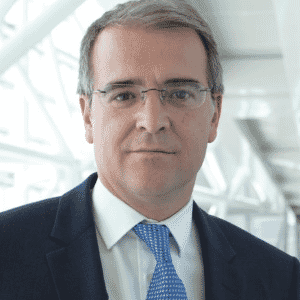 Director General, LatinoaméricaCDPQ - Caisse de dépôt et placement du Québec - Mexico
Mexico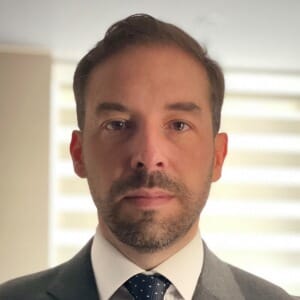 Jose
Antonio Rossier Guillot
Director GeneralBBVA - Mexico
Mexico

Managing DirectorBlackRock - Mexico
Mexico
Mr. Zertuche has over 16 years of experience investing in Mexican real assets. He is former Vice-President of I2, the leading infrastructure investment manager in Mexico acquired by BlackRock in October, 2015. His prior experience is in investment banking, including M&A, debt and equity capital markets transactions, asset management, strategy and operations. Mr. Zertuche was a founder of Infraestructura Institucional (I2) in 2010, and served as Chief Financial and Investment Officer since its inception in 2010. Prior to founding Infraestructura Institucional, Mr. Zertuche served as Chief Investment and Control Officer of Mexico Retail Properties (MRP Group), which he co-founded in October 2002.

Director GeneralAinda Energia & Infraestructura
Mexico
Licenciado en Economía por el MIT, cuenta con una Maestría en Administración Pública por la Universidad de Harvard. Ha ocupado cargos públicos y privados relacionados con el sector de infraestructura, entre los que destacan: Director General de Estudios de la Secretaría de Agricultura y Recursos Hidráulicos (1993–1994), socio fundador de Análisis y Desarrollo de Proyectos (ADP), Subsecretario de Transportes de la SCT (2006–2008), Jefe de la Unidad de Cambio Estructural de la SCT (2008–2009), Oficial Mayor de la Secretaría de Gobernación (2009–2010), Director General de GBM Infraestructura (2010–2015), Presidente del Consejo de Administración de Aeropuertos y Servicios Auxiliares (ASA) y Miembro Suplente del Consejo de PEMEX (2006-2007).

Socio y Director GeneralMexico Infrastructure Partners
Mexico
Licenciado en Economía del ITAM, con maestría y estudios de doctorado en Economía en la Universidad de California en Los Ángeles. Es socio fundador de México Infrastructure Partners (MIP) y Director General del Fondo EXI: Energía e Infraestructura. Se desempeñó a lo largo de 20 años en la Administración Pública Federal, destacando sus cargos como Subsecretario de Hidrocarburos, Presidente de la Comisión Nacional del Sistema de Ahorro para el Retiro, Coordinador de Asesores del Secretario de Hacienda y Crédito Público y Director General de Banca de Desarrollo. En 1998 recibió el premio Banamex de Economía, así como el Premio Tlacaélel de Consultoría Económica y en 2011 el Premio al Mérito Profesional ITAM.

Director GeneralAleatica México
Mexico
Conoce nuestro formato exclusivo
GRI no tiene panelistas o presentaciones. En cambio existe una serie de discusiones exclusivas a puertas cerradas donde todos participan.
Como una conversación en tu propia sala de estar, la atmósfera es dinámica y permite que interactúe con sus pares en un ambiente informal y calificado.
This eMeeting is exclusive
for Premium members