Co-host
Martes, 21 de marzo
08:30 - 10:30 | Bogotá Time (GMT-5)
Hazte miembro y participa en nuestras reuniones exclusivas.
Los líderes candidatos serán validados por nuestro equipo, que entrará en contacto con mayor información sobre el club. Como miembro de GRI, tendrás acceso a nuestra comunidad global, lo que te permitirá conectarte con más de 10.000 ejecutivos y participar en nuestros eventos.
Successful registration
Solicite su pase
Request your pass for the in-person version by including your information below
Successful registration
71 people are attending
Credit: Grand Warszawski / Shutterstock
LÍDER DEL PROYECTO
Agostina

Airaudo
Production and Content Director - LatAm
GRI Club
Javier

Duerto
Commercial Director, LatAm
GRI Club

Agostina
Production and Content Director - LatAmGRI Club

Commercial Director, LatAmGRI Club
Colombia
Graduated in Business Administration from Universidad Tecnologica del Centro. With a Master's Degree in Marketing Management and Development of International Markets from EAE Business School in Spain. Experience development markets sales business in Latam. Responsible for the RE Club as Director of Andean Countries (Colombia, Chile and Peru). Focused on developing relationships among entrepreneurs in the real estate market.
Liderada por Baker McKenzie, uno de los estudios jurídicos más importantes y reconocidos a nivel global, la discusión abordará desafíos regulatorios para el desarrollo de activos BTR, particularmente multifamily, senior living y student housing. Junto al equipo de Baker McKenzie, se compartirán soluciones y casos de éxito en distintos países de la región, principalmente Colombia, Chile y México.
Multifamily en LatAm
Retos en la estructuración y operación de proyectos
Normativa aplicable a los proyectos multi-family en cada una de las jurisdicciones desde tres ámbitos: (a) senior living; (b) vivienda; (c) residencias universitarias.
Retos en estos proyectos y cómo enfrentarlos: casos de estudio.
Cómo estructurar proyectos desde la perspectiva inmobiliaria y tributaria. Discutir las ventajas y retos en cada una de estas alternativas.

PartnerBaker McKenzie - Colombia
Colombia
Alejandro Mesa is head of Baker McKenzie's Energy, Mining and Infrastructure Group in Colombia. He has over 15 years' experience in energy law, with a focus on mining, oil and gas exploration, production and transportation and power generation and transmission. Apart from his regulatory expertise, he has participated in several major projects and project finance transactions in the resources and energy sectors. Chambers & Partners and Legal 500 have ranked him and his practice as one of the top energy and natural resources firms in Colombia.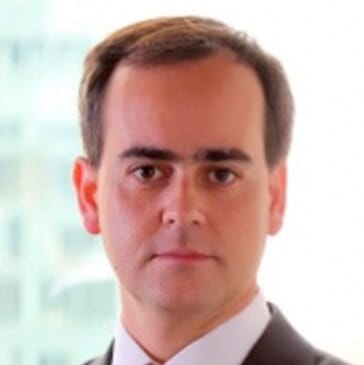 Executive Director Inversiones InmobiliariasCredicorp Capital - Chile
Chile
Gerente de Inversiones Inmobiliarias en Credicorp Capital Chile Ingeniero Civil, Transporte y Logística de la PUC. Anteriormente Gerente de Planificación y Desarrollo en Empresas Sotraser, Subgerente de planificación y Desarrollo en Bethia y Jefe de Proyectos Inmobiliarios en Consorcio.

Senior AssociateBaker McKenzie
Chile

Gerardo
Fuentes Villareal
CEOGrupo R TRES
Mexico

Senior AssociateBaker McKenzie
Colombia

Chair, North America Banking & Finance, Major ProjectsBaker McKenzie
Mexico
José (Pepe) Larroque es presidente del Grupo de Banca y Finanzas, Proyectos y Bienes Raíces de América del Norte de Baker McKenzie y tiene su sede en México. Tiene más de 20 años de experiencia y es muy apreciado por publicaciones legales por su experiencia en bienes raíces transfronterizos. Las áreas de práctica de Pepe abarcan Bienes Raíces, Finanzas, Construcción, Infraestructura y Proyectos, además de un amplio conocimiento del derecho corporativo general y la regulación de la inversión extranjera. Asesora a fondos inmobiliarios, gestores de fondos, inversores institucionales y desarrolladores, a quienes representa en México y en múltiples jurisdicciones.

Managing DirectorHasta Capital
Colombia
An active, goal-oriented and entrepreneurial real estate professional with significant experience in commercial real estate, acquisition, development and financing. He strongly believes on the importance of adding value to every single task he performs. Moreover, he believes that through innovation and hard working all goals could be achieve. "Working in a challenging and dynamic real estate market such as New York's gives you all the tools and experience necessary to work in any kind of stressed environment. He is currently seeking to further gain expertise in real estate finance and estate development.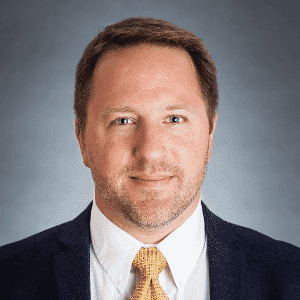 Senior Managing Director, South AmericaGreystar
USA
Thomas Livelli, Managing Director, Chile with Greystar Real Estate Partners ("Greystar"), manages multifamily (for-rent residential) real estate investment and development initiatives for Greystar in Chile and is spearheading the firm's continued growth in the region. Prior to this role, Mr. Livelli was Senior Vice President with Boston Andes Capital, a private equity real estate firm with offices in Boston, Bogotá, and Buenos Aires. Previously, as a Director of Clark Realty Capital, Mr. Livelli was responsible for the financing and development of large scale mixed-use and residential communities with an emphasis on affordable housing in Central America, where he worked closely with the Overseas Private Investment Corporation, a federal a
What is a Hybrid Club Meeting? How can I participate?
Our discussion co-chairs kick off the exchange of knowledge to start the event,
then you can join in the discussion as much as you wish.

What is a Hybrid
Club Meeting?
An exclusive, private, and regular gathering of Club Members with some participants meeting in-person and others joining online.
Who can join
Senior investors, lenders, asset owners, and developers active in the real estate market.

How do I join online?

Click on "Join the Event" and our team will check your eligibility. If you qualify, you will receive your GRI eMembership (no cost, no contract, no expiration date). How do I join in-person?

Click on "Request your Pass". You need a premium membership to join. Contact our team to learn more about the many benefits.
Conoce nuestro formato exclusivo
GRI no tiene panelistas o presentaciones. En cambio existe una serie de discusiones exclusivas a puertas cerradas donde todos participan.
Como una conversación en tu propia sala de estar, la atmósfera es dinámica y permite que interactúe con sus pares en un ambiente informal y calificado.
Sé patrocinador.
Contacta a nuestro equipo y conoce las oportunidades de exposición que mejor se adapten a tu estrategia comercial
Oportunidades de patrocinio
Incluya su información a continuación para solicitar oportunidades de patrocinio
Successful registration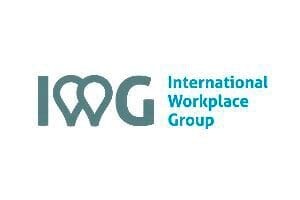 Switzerland
IWG is the leading global workspace provider with more than 3300 business centers across the globe. IWG has built an unparalleled network of office, co-working and meeting spaces for companies to use in every city in the world. Through our network of workspaces, IWG enables businesses to enhance productivity and connect over 2.5 million like-minded professionals.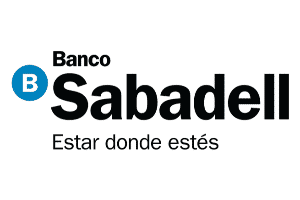 Ciudad de México | CMX | Mexico
Banco Sabadell es el cuarto grupo bancario privado español, integrado por diferentes bancos, marcas, sociedades filiales y sociedades participadas que abarcan todos los ámbitos del negocio financiero bajo un denominador común: profesionalidad y calidad. Un equipo dotado de los recursos tecnológicos y comerciales más modernos, y una organización multimarca y multicanal enfocada al cliente permiten a Banco Sabadell ocupar una destacada posición en el mercado en banca personal y de empresas.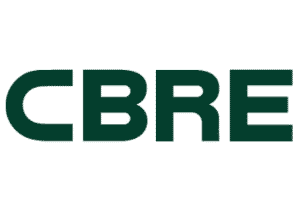 Ciudad de México | CMX | Mexico
Real Estate Consultancy specialized in providing solutions to investors developers occupiers and owners in all business lines.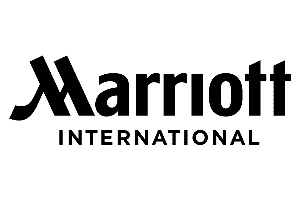 Miami | FL | USA
Hospitality sector with presence worldwide (4,000+ Hotels) & 18 brands, from luxury to select service.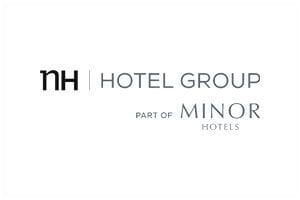 Bogotá | Colombia
NH Hotel Group part of Minor Hotels is an international hotel owner, trusted operator and investor, with a multi-national portfolio of over 530 properties. Through our Anantara, Avani, Elewana, Oaks, NH Hotels, NH Collection, nhow and TIVOLI properties, Minor Hotels operates in 50+ countries across Asia Pacific, the Middle East, Africa, the Indian Ocean, Europe and South America. Our excellence in achieving higher margins set us apart in the hotel industry (average>40% GOP Margin).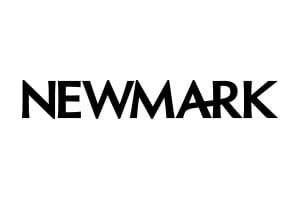 Ciudad de México, DF | Mexico
Newmark es una de las firmas de asesoría inmobiliaria comercial líder en el mundo. Con raíces que se remontan a 1929, nuestra sólida base nos convierte en uno de los nombres más confiables de la industria. Newmark se enorgullece de brindar el más alto nivel de servicio a nuestros clientes para satisfacer sus necesidades y superar sus expectativas. La plataforma de servicios de Newmark ofrece a los clientes una solución de fuente única para cada fase de la propiedad u ocupación de una propiedad.

New York | NY | USA
Fitch Ratings es un líder en la provisión de calificaciones, comentarios e investigación crediticios. Dedicada a brindar valor más allá de la calificación, por medio de opiniones crediticias independientes y prospectivas, Fitch Ratings ofrece perspectivas globales basadas en su experiencia sólida en el mercado local y conocimiento del mercado crediticio. Fitch Group es un líder global en servicios de información financiera, con operaciones en más de 30 países. Fitch Group está compuesto por: Fitch Ratings, Fitch Solutions y Fitch Learning. Con oficinas centrales en Londres y Nueva York, Fitch Group es propiedad de Hearst.
Participantes confirmados
This event is exclusive for GRI members.