Agostina
Production and Content Director - LatAmGRI Club

Business Executive, Andean RegionGRI Club
Peru

Director, Andean CountriesGRI Club
Colombia
Graduated in Business Administration from Universidad Tecnologica del Centro. With a Master's Degree in Marketing Management and Development of International Markets from EAE Business School in Spain. Experience development markets sales business in Latam. Responsible for the RE Club as Director of Andean Countries (Colombia, Chile and Peru). Focused on developing relationships among entrepreneurs in the real estate market.

Leonardo Di Mauro
Leonardo Di Mauro
Partner | Head of Real Estate LatAm
GRI Club
+55 19 9 9369 6733
19997912754
Leonardo Di Mauro é Head do setor de Real Estate para LATAM, respondendo pela atuação do GRI Club em toda região. Começou sua carreira no CPqD onde atuou por quinze anos, finalizando sua trajetória nesta empresa como diretor comercial do setor de telecomunicações com forte atuação em países como Argentina, Brasil, Colômbia, Chile, México e Uruguai. É graduado em Engenharia Civil pela Escola de Engenharia de Lins, com MBA Executivo pela FGV e pós-graduado em Gestão de Projetos pela Universidade São Francisco.
Qué encontrarás en el evento
Networking con altos ejecutivos
C-level 71%
Senior Director 29%
Matchmaking y one to one privadas
Apoyo para presentaciones con socios potenciales y coordinación de reuniones
Debates participativos

Rondas de discusiones informales sobre oportunidades y desafíos
Momentos destacados - Colombia GRI Real Estate 2022
Women Committee - GRI Club


Proyecciones económicas para 2023


Chief Economist, Bancolombia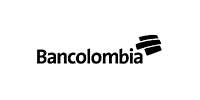 Multifamily for rent - The big bet?


Co-founder, Hasta Capital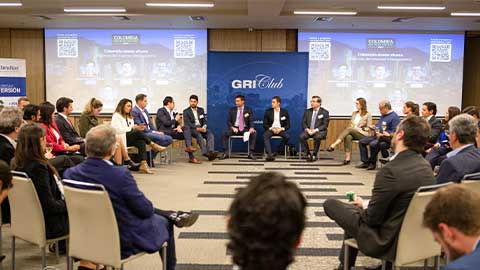 Proyecciones económicas para 2023

JOSÉ
RUBÉN VELARDE
(Jamestown),
ANDRÉS
ESCOBAR LEGA
(TC Latin America Partners),
JORGE
URIBE
(Peninsula),
JAIME
UBILA
(Gibraltar),
SEBASTIÁN
LUQUE
(CCLA)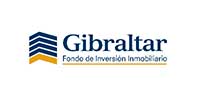 Alternativas de financiamiento
e inversión
Expansión de Industrial
- Logística
Proptech, tecnología
e innovación
Evolución de los
usos mixtos
Oportunidades en oficinas
y espacios de trabajo
Inversión extranjera
directa
Hotelería y destinos
atractivos
Tasas, vacancia, absorción y
costos de construcción
This eMeeting is exclusive
for Premium members
This event is exclusive for GRI members.