22. Februar
16:00 - 17:00 | Central European Time (GMT+1)
Nehmen Sie an diesem Event teil, wenn Sie sich für eine kostenfreie Mitgliedschaft anmelden.
Diese Mitgliedschaft beinhaltet kostenlosen Zugang zu unserer internationalen Community, in der Sie sich mit mehr als 10.000 Mitglieder vernetzen können und an jedem unserer kostenlosen online Meetings teilnehmen können.
Successful registration
37 people are attending
Credit: Don Mammoser / Shutterstock
Julia

Haugg
Production Director
GRI Club
Victor

Heimann
Portfolio & Account Manager - DACH -
GRI Club

Julia
Production DirectorGRI Club
+447933254030
+442071215067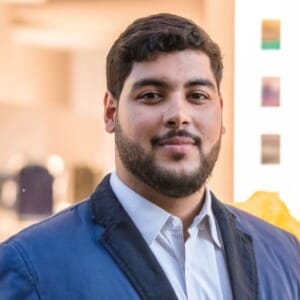 Victor
Portfolio & Account Manager - DACH -GRI Club
Account Manager & Business Development for the DACH Region
+44 07307 984285
+44 20 7121 5060
Deutschlands Wohnimmobilienmärkte haben einen Aufschwung in 2021 gesehen, vorrangigen von der Pandemie angetrieben und beschleunigt durch die erhöhte Anzahl von Neubau Fertigstellungen.

Mit einem neuen Rekordhoch von Investitionen und Transaktionen, kann der deutsche Wohnimmobilienmarkt weiter mithalten? Während Wohnimmobilien immer noch sehr attraktiv in den kommenden Jahren zu sein scheinen, könnten die Rahmenbedingungen einen Cooldown bedeuten. Wird die erhöhte Anzahl von neuen Produkten und die Abnahme der demografischen Faktoren den Nachfrage und Bestand Lücke füllen können?
Dieses online Meeting wird die führenden Immobilieninvestoren, Besitzer, Kreditgeber und Projektentwickler zusammenbringen um Deutschlands Wohnimmobilienmärkte zu besprechen, besonders mit dem Ausblick auf das neue Jahr und danach, Nachfrage & Bestand, Preisentwicklungen, Investitionen und Transaktionen, Risiko Rendite und ob neue Standorte Interesse wecken
Einige der Diskussionsthemen
Investitionen und Transaktionen - Sind institutionelle Investoren wieder mehr an Wohnimmobilien interessiert?
Regierungsinterventionen - Größerer Fokus auf mehr Bestand oder neue Diskussionen rund um Mietendeckel?
Top 7 & darüber hinaus - Neue Hotspots; regen neue Standorte Interesse?
Demografische Faktoren - Abnahme in neuen Mietern?
Alternative Living - Können neue Wohnkonzepte attraktiv werden?
Nachhaltiges Wohnen - Wie wird ESG die Wohnmärkte beeinflussen?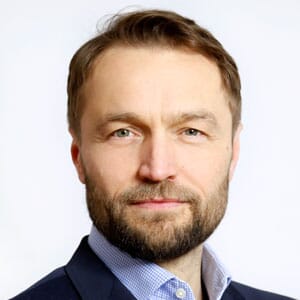 Managing DirectorTSC Real Estate Germany
Germany
Since April 2018: Managing Director of TSC Real Estate Germany GmbH; 2013 – 2018: Managing Director and Head of Asset Management Operations, JLL Retail Asset Management GmbH & Acrest Property Group, 2008-2013: Managing Director & Head of Asset Management of Internos Global Investors KAG; 2008: Associate Director, JLL Asset Management GmbH; 2006-2007: Deloitte & Touche, Manager RE Advisory; 2005-2006: Site Acquisitions Manager, Bauhaus München GmbH (Munich based RE developer) 2000 – 2005: Technical Project & Development Manager, Nixdorf Consult 1993-1998: Dipl.-Ing. Architect 2005-2007: International Real Estate Management MBA 2010 – 2011: Real Estate Investment & Finance (ebs).

Senior DirectorCBRE
Germany
Joseph von Schaesberg arbeitet seit 2005 bei CBRE und ist als Director im Residential Investment Team in München tätig. Herr von Schaesberg widmet sich schwerpunktmäßig der Transaktion von Wohn-, aber auch Gewerbeimmobilien und war an sämtlichen Portfolio An- und Verkaufsprozessen beteiligt, die CBRE in den letzten Jahren begleitet hat. Neben dem Transaktionsmanagement liegen seine Aufgabenschwerpunkte in der Bewertung von Immobilienportfolios, der Prüfung von Datenräumen und in der Investorenbetreuung. Vor seiner Tätigkeit bei CBRE, hat Herr von Schaesberg durch Praktika bereits weitreichende Erfahrungen in verschiedenen Bereichen der Immobilienbranche gesammelt.

Managing Director Head of Asset Mgmt Micro Living & ResiCorestate Capital Group
Germany
Lambros Reppas has been Managing Director and European Head of Asset Management Micro Living & Residential since January 2019 at the CORESTATE Group. He is thus responsible for the operational performance and strategic direction of the Micro Living and Residential business unit in Europe. Previously, Mr. Reppas was Senior Transactions Manager at AXA Investment Manager, responsible for nationwide transactions of various asset classes. Further positions in his career were INOVALIS Group ( now Advenis), SVP-Global, HOIST Finance Group and Postbank.

MD - Head of Residential asset managmentRound Hill Capital
Germany
Dr Marcus Eilers is Head of Residential Asset Management at Round Hill Capital and is based in our Berlin office. Marcus is responsible for working together with stakeholders across our residential businesses to ensure that RHC takes a consistent, high-quality approach to the active management of our residential businesses. Most recently at Deutsche Wohnen as Head of Corporate Development and Strategy, Marcus re-joined Round Hill Capital in 2019 where he played a leading role in our Czech, Dutch and German businesses since 2011.

Head of Transaction, ResidentialDeutsche Asset One
Germany
Werden Sie Sponsor
GRI eMeetings eröffnen eine einzigartige Chance das Profil einer Firma vor einem Publikum der führenden Immobilienexperten aus der ganzen Welt darzustellen.
Kontaktieren Sie unser Team für mehr Informationen rund um eMeetings und Sponsorship Möglichkeiten die an Ihre Firmenstrategien angepasst sind.

Sponsorship Opportunities
Successful registration
This event is exclusive for GRI members.