KEYNOTE SPEAKER
Ernesto

Revilla
Economista en Jefe para Latinoamérica
Citigroup
MODERATOR
Claudia

Robledo Arias
Senior Vice President Real Estate
Macquarie Asset Management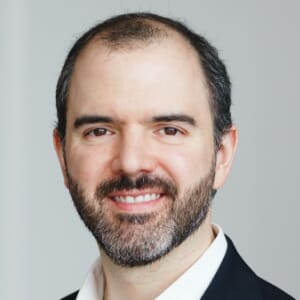 Economista en Jefe para LatinoaméricaCitigroup
USA

Senior Vice President Real EstateMacquarie Asset Management
USA
Over 16 years of International Corporate Real Estate experience, 13 of which were in Europe. Claudia began her career as a Project Manager in 1999 when she joined EC Harris, a leading European Project Management and Consultancy firm servicing the construction industry. After an intensive career in Europe, in 2011, decided to return to Bogota to join Bancolombia as the Investment Director of the Bancolombia Real Estate Fund. During the time at Bancolombia managed to close deals worth USD 200M as well as facilitate numerous corporate lease transactions. Most recently, in 2014, she decided to start up her own company CREA Management to structure investment projects.
Jueves, 27 de enero
09:00 - 10:00 | Central Standard Time (GMT-6)
Únete al evento solicitando una membresía de cortesía.
Esta membresía le permitirá
acceder gratuitamente a nuestra comunidad global
, dándole la posibilidad de conectarse con
más de 10K miembros
, así como de participar de forma
ilimitada en nuestros eventos de cortesía online
.
Successful registration
76 people are attending
Credit: Envato Elements / SeanPavone
EVENT MANAGERS

Agostina
Production and Content Director - LatAmGRI Club
En tiempos donde son varias y complejas las fuerzas que impactan directa e indirectamente en los mercados de la región, Ernesto Revilla, Chief Economist para Latinoamérica de Citi, se junta a los miembros de GRI Club en un encuentro online.

Luego de una presentación de proyecciones económicas para los países de América Latina, discutirán y compartirán visiones de mercado para el 2022.
Oportunidades de Patrocinio
GRI eMeetings ofrece una oportunidad única para que las empresas eleven su perfil frente a los más ejecutivos más importantes de la industria inmobiliaria en todo el mundo.
Contacta a nuestro equipo y ve las oportunidades de patrocinio y de branding de acuerdo a la estrategia de tu empresa.

Get in Touch
Successful registration
Participantes Confirmados