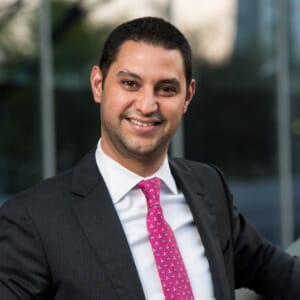 Founder & PresidentIOS OFFICES
Mexico
Born in Monterrey, Nuevo Leon in May of 1976, he graduated from Law School at Instituto Tecnológico de Estudios Superiores de Monterrey. Currently studying an MBA in IPADE Business School. Adrian is an entrepreneur with more than 20 years of experience in the Workspace and Coworking industry.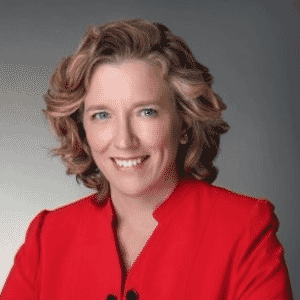 Region Head Asia PacificCBRE Global Investors - Australia
Australia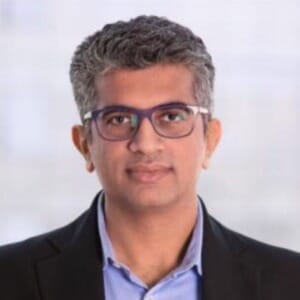 Senior MD and Country HeadHines
India
Amit Diwan is Senior Managing Director and the Country Head for Hines in India. Amit joined Hines in 2015 as the Chief Investment Officer. Prior to Hines, Amit was a Director/Partner at Piramal Fund Management for 5 years, responsible for the platform in North India which he had setup in 2010. Before his 2 year stint at Jones Lang LaSalle from 2008-2010, Amit was based in Singapore for 7 years and worked across Asia-Pacific, covering over 10 countries from Japan to UAE to Indonesia, first as a strategy consultant at Marakon Associates and thereafter as Head of Investments at GE Real Estate Southeast Asia. Amit received his BA in Economics from the Shri Ram College of Commerce, Delhi University and earned his Masters from IIM, Ahmedabad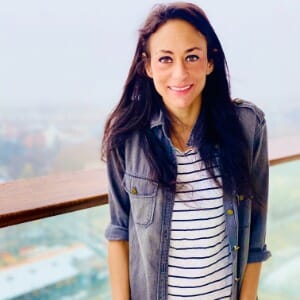 Principal, Chief Investment OfficerHimmel + Meringoff Properties
USA
Andrea is a CIO & Principal at Himmel + Meringoff Properties, one of the largest privately-held, vertically-integrated commercial real estate owners in NYC. Founded in 1979, we own and operate a large portfolio of office buildings in Manhattan and industrial warehouses in the boroughs for the long-term. We work with like-minded institutional and alternative equity partners. We target well-located, high quality, under-performing real estate in which our hands-on management, targeted capital infusion, aggressive redevelopment, and focused leasing create long-term value. We are known for closing complex deals creatively, flexibly, and quickly. Andrea is on the Board of Habitat for Humanity + The Manhattan Chamber of Commerce.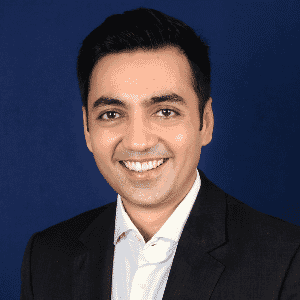 Business Head - West IndiaHines
India
Ankur Gupta is the Business Head for West India at Hines. Ankur joined Hines in 2020 as Director, Investments. Prior to Hines, Ankur spent 3 years at Tata Realty and Infrastructure Ltd. where he led business development and investment management efforts across West and South India, and 5 years at Shapoorji Pallonji Real Estate where he setup the $200M Joyville platform and made pan-India investments in residential assets. Ankur has also spent 6 years across Caterpillar Inc. and real estate tech startups in operations management and business development roles. Ankur completed his BE in Mechanical Engineering from Anna University, Chennai and his Post Graduate Program in Management from Indian School of Business.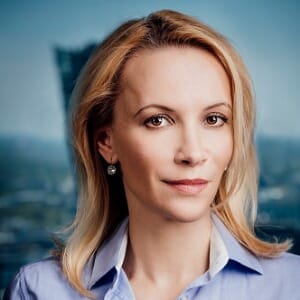 Managing Director-Investment Management, EuropeInvesco Real Estate
Poland
Managing Director - Investment Management at Invesco Real Estate responsible for overall asset management strategy and performance of the European RE portfolio. Passionate about ESG practical implementation. Member of Invesco's European Executive|Committee and Investment Committees. Champion of some of the firm's key pan-European asset management initiatives focused on value creation and operational efficiencies. Mentor at INREV and Invesco Women Network. Qualifications: a Master of Economics degree from the Warsaw School of Economics and an Executive MBA from the University of Minnesota, Fellowship of the Association of Chartered Accountants (FCCA) and a Membership of the Royal Institute of Chartered Surveyors (MRICS).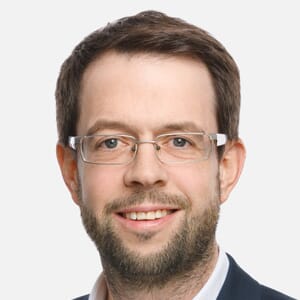 Head of Asset Management Europeabrdn Investments Deutschland AG
Germany
Bernd Bechheim joined Aberdeen Frankfurt in 2003. In his role as Head of Asset Management and Transactions he is responsible for the overall asset management of the properties in all funds and mandates within Continental Europe as well as for the coordination of all investment opportunities, deal allocation and the coordination of the execution of transactions. He graduated in business administration (real estate) at Nuertingen University.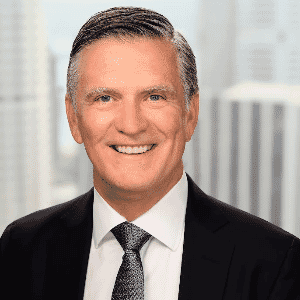 Head of PropertyAustralian Super
Australia
Bevan is a Senior Property Executive with particular experience in Real Estate Investment and Real Estate Funds Management across Asia Pacific and Europe for over 35 years. Bevan was most recently Global Head of Funds at Cromwell Property Group based in their London office and prior to that held a number of Senior Executive roles in Australia in the areas of Property Investment, Development and Construction, Management, Strategic Advisory and Capital Placement. Bevan is responsible for the global unlisted property portfolio at AustralianSuper.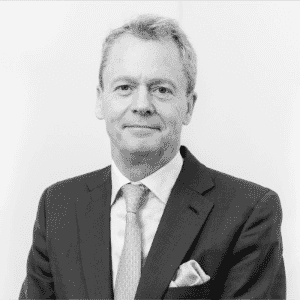 Chief ExecutiveCORE - City Offices Real Estate
United Kingdom
Bradley has spent all of his career specialising in the Central London office market, and at CO—RE is working to develop some of London's largest new commercial developments; specifically 20 Ropemaker Street,120 Fleet Street, 72 Upper Ground (formerly the ITV Studios), Lansdowne House on Berkeley Square, 247 Tottenham Court Road and 280 Bishopsgate.

Global Head of Office, Retail and Mixed-UseNuveen Real Estate
USA
Real estate executive with significant experience in all facets of commercial real estate investments and portfolio management. Invested across the globe and risk spectrum. Head of Office and Life Science Sector, which is a top 10 owner of office and life science globally, and manage team of 50 professionals across regional offices. Managed private equity real estate funds with an accomplished track record throughout cycles. Member of Nuveen Real Estate's Investment Committee and Global Executive Leadership Team. Strong team player known for outstanding verbal and written communication ability, as well as polished presentation skills.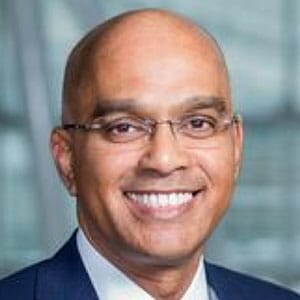 Head of Indirect Strategies, Asia-PacificIvanhoé Cambridge
India
Chanakya (Chan) Chakravarti is the MD for India, responsible for implementing in his territory, the investment and asset-management strategies outlined in Ivanhoé Cambridge's annual business plan and strategic plan. He works closely with the Growth Markets team and collaborates with internal and external stakeholders to put in place and consolidate strategic partnerships for major projects in India. Mr. Chakravarti is a seasoned manager with more than 27 years of experience, including over 20 years in real estate, investment and development. Before joining Ivanhoé Cambridge in 2018, he was Managing Director, Global Alternatives, Asia, at J.P. Morgan Chase. Chan has previously held country management roles at Actis Capital and C&W.

CEOParks Desarrolladora
Mexico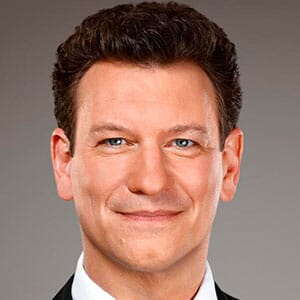 Global Head of Real Assets, Private MarketsManulife Investment Management
Switzerland
Dr. Christoph Schumacher has been appointed as Global Head Real Estate at Credit Suisse Asset Management as of June 1, 2017. Christoph served as Managing Director at Union Investment Institutional Property GmbH, Germany, in charge of the Institutional Business and a member of Union Investment's Real Estate Investment Committee. In January 2016, he became spokesman of the board of the German Property Federation "ZIA Region Nord". From 2005 to 2011, Christoph worked for Generali Real Estate, in Cologne, Luxembourg and Paris. Prior to that he was a lawyer for Linklaters in Berlin and London. He was previously a personal advisor/office manager to the minister of finance in Berlin.

Chief Growth OfficerWhite Space
China
Advanced Chinese (Mandarin) speaker with 19 years experience in several provinces over China. Ambitious visionary with a proven successful track record. Extensive experience in company development / strategic change management / business development / new brand market entry and representation. Leading the industry in the new hot flexible space model - Meeting Space On-Demand Goal: To further develop my professional life within Asia concentrating on Commercial Property Development Interested in networking with forward thinking people who can make me think and smile.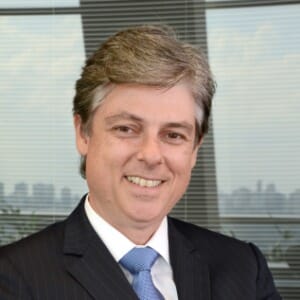 Advisory BoardTishman Speyer
Brazil
Mr. Cherman joined Tishman Speyer in 2001 and is responsible for the firm's activities in Brazil. He is also a member of the Investment Committee. Prior to his current role, Mr. Cherman held a number of positions on the firm's Brazil team, including managing the region's acquisitions and leasing efforts, heading both the residential development and commercial development groups, and serving as Chief Operating Officer. Previously, Mr. Cherman spent 12 years working in the development business, where he managed large-scale commercial and residential projects in Latin America. Mr. Cherman holds a degree in civil engineering from Pontifícia Universidade Católica in Rio de Janeiro and an MBA from the University of São Paulo.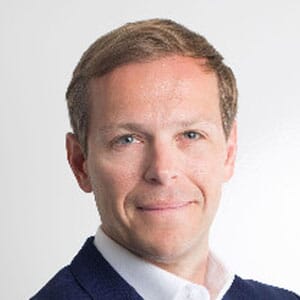 Managing PartnerMaya Capital
United Kingdom
Has over 12 years of real estate investment experience. David was previously Head of the Real Estate practice at Helios Capital, a London-based family office, and, prior to that, a senior member of the investment team at Moor Park Capital Partners. He has an extensive track record in real estate, having been involved in £2bn+ real estate transactions since the start of his career, both in equity and debt positions. David holds an MA from HEC Lausanne, HEC Paris and La Sorbonne University. He speaks French and English and is a Swiss and French citizen.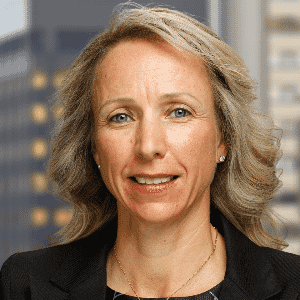 Managing PartnerPro-invest Group
Australia
Sabine is Managing Partner at Pro-invest Group with a focus on Structure & Asset Management of the funds. Sabine started her career 21 years ago at 3i where she focused on investments in FMCG and retail. Following her Master's program at Harvard University, she joined McKinsey & Company focusing on Finance and Public Affairs in Europe and the GCC region. From 2005-2010, she worked as Director of Investments at a GCC based Private Equity firm, where she worked on the set up of a Real Estate Development Fund for newly built office buildings. At Pro-invest Group, Sabine oversees the asset management side of the business. Sabine also holds a PhD in Economics from Leopold Franzens University, Innsbruck, Austria.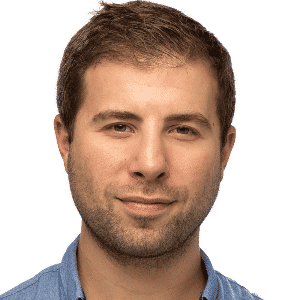 CEO Asia Pacificessensys Ltd
Hong Kong
CEO, Asia Pacific at essensys and leads the business across the region from Hong Kong. I have worked across real estate functions and asset classes with deep experience in Asia and has structured and led over $2B USD in real estate transactions. Prior to joining essensys, Head of Real Estate Advisory for WeWork in APAC. I have also held leadership positions at multiple firms, including Cushman & Wakefield and Core Capital Asia. He holds an MBA from Columbia Business School and BA from Emory University.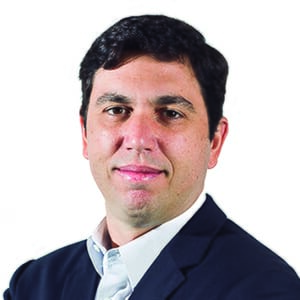 CEOSão Carlos
Brazil
Felipe Góes has been CEO of São Carlos since 2012. Previously, he was Municipal Secretary for Development in Rio de Janeiro and partner at the consulting company McKinsey, working in the infrastructure and financial sectors in Brazil, Europe and the USA. He has a degree in Business Administration from PUC-RJ and an MBA from the University of Michigan.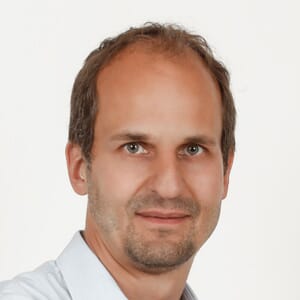 FounderDeskeo
France
Frank Zorn is a serial entrepreneur from Berlin. He started his career at Ebay in 2000 in the Marketing Department and then joined Rocket Internet as Venture Partner. After an MBA at the prestigious french university INSEAD, Frank co-founded "City Deal" in Paris in 2010, a digital marketplace for coupons. The company was acquired by Groupon a few months later and Frank Zorn was appointed Head of European Business. In 2016, Frank left Groupon to found Deskeo, a flexible office solution for companies with Benjamin Teboul, co-founder.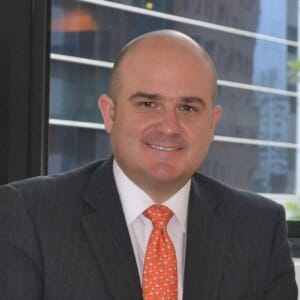 CEOCentenario
Peru
Gonzalo is CEO of Inversiones Centenario S.A.A., the largest real estate company in Peru, with more than US$ 1.4 billion in assets with a diversified portfolio which includes office buildings, shopping centers, industrial lots, hotels, apartments, and land development for housing. Gonzalo is alumni of Harvard Graduate School of Design; earned a Scholarship in General Management at Kellogg School of Management at Northwestern University. He is MBA from Escuela de Postgrado de la Universidad del Pacífico, Lima - Perú; as well as Bachelor in Business Administration from Universidad de Lima - Peru. He also has participated in Executive Education programs at several business schools and professional institutions.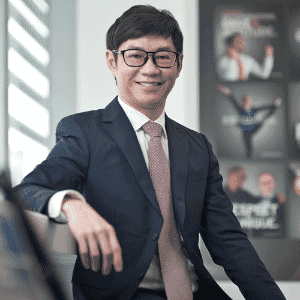 MD, Head of APAC Research, Strategic InsightsNuveen Real Estate - Japan
Singapore
Harry is responsible for providing strategic advice to the corporate business and clients, with respect to the Asia-Pacific market. He delivers national sector and local market forecasts in line with the business' two pronged approach, allowing structural megatrends to be considered alongside real estate fundamentals. He is also involved in the development of portfolio strategy for existing and new funds, using both historic and forward-looking analysis. Prior to joining the business in 2015, Harry was head of research at Grosvenor Limited, directing research on Asian property markets. Before this, he was vice president of Research & Strategic Planning at MEAG Pacific Star, and economist at JP Morgan Chase & Co.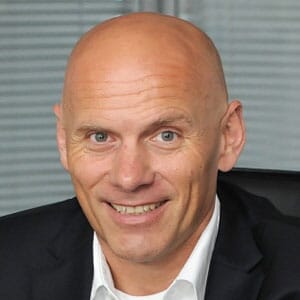 CEONew Work Offices
Hungary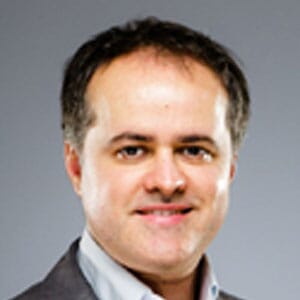 COOQuadrum Global
Cayman Islands
Ilyas Aslam is Chief Operating Officer at Quadrum Global and has been there since Quadrum's inception in late 2013. Ilyas has over 18 years' experience working within the investment and real estate sectors. During this time Ilyas has held various senior positions. He has established and maintained international offices as well as multi-jurisdictional corporate structures and has also managed numerous cross-border debt projects. He is a finance professional with broad Director level experience of both pan-European corporate & investment structures as well as in wider jurisdictions.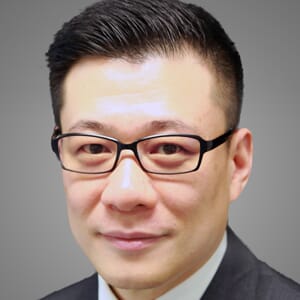 Managing PartnerStarcrest Capital Partners
China
Jeff joined the Starcrest partnership team in 2013 and is a Managing Partner of the firm, bringing with him a wealth of experience in the real estate investment industry. Prior to Starcrest, Jeff worked with Angelo Gordon as the Managing Director for its Hong Kong and Shanghai offices, overseeing investments across mainland China. Prior to Angelo Gordon, Jeff was heading up Henderson Global Investors' real estate practice in China. Jeff gained much of his earlier experience during his tenures with CarVal Investors and Lone Star Funds in Greater China.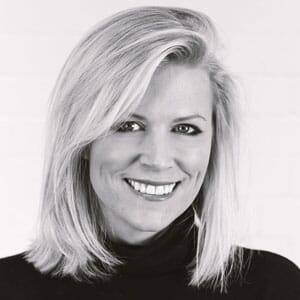 CEO ArchitectJo Cowen Capital
United Kingdom
Jo Cowen Capital is led by award-winning architect Jo-anne Cowen, an expert on current trends within the London residential market and real estate investment arena. She is a highly sought-after consultant among leading estate agents, developers and funds, best known for her ability to analyse and creatively visualise a site's potential, as well advise on planning risk. An authority on the influence of politics on architecture and the built environment, she is increasingly called upon to advise on how the sector will change post-Brexit. One of London's leading female architects, Jo-anne runs a rapidly growing equity and site introductory platform, Jo Cowen Capital alongside the established residential, commercial, and mixed use architecture. Managing Director Commercial Real EstateAIG
United Kingdom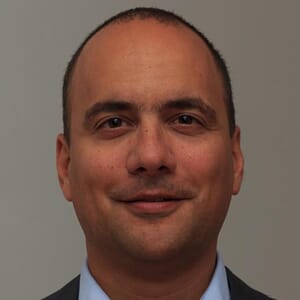 PartnerArax Properties
United Kingdom
Jonathan is a partner at Arax Properties, a privately held property company which invests and manages assets primarily in the UK, Germany and France. Arax has over €2.0bn of assets under management, mostly held in joint ventures with institutional investors. Jonathan has 19 years of experience in real estate. Prior to joining Arax in 2015, Jonathan worked at Apollo Global Management, Citi Property Investors, London & Regional Properties, and Schroder Salomon Smith Barney.

CEO, Listed FundsCapitaLand Financial
Singapore
Jonathan Yap is President, CapitaLand Financial of CapitaLand Group. Jonathan oversees the Group's fund platform which includes seven listed trusts with a total market capitalisation of approximately S$36 billion as of 31 December 2019, as well as over 20 private funds. He also oversees the Group's India business. Jonathan is a member of the CapitaLand Executive Committee.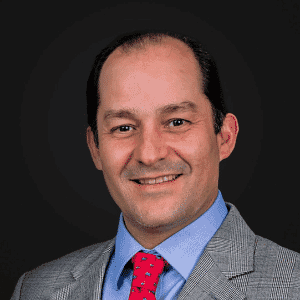 CEOFibra MTY
Mexico
Jorge Ávalos is Founding Partner and CEO of Fibra MTY, which went public in its initial public offering in December 2014. With more than 27 years of experience in the Finance Sector, Jorge was previously a Member of the Administrative Council of Banco Invex, and further acted as General Director of the bank's Northern Region. Jorge serves on the board of directors of several public and private companies and additionally participates in several trade associations, such as the Asociación Mexicana de Fibras (AMEFI), where he serves as a Member of the Communications and Marketing Committee.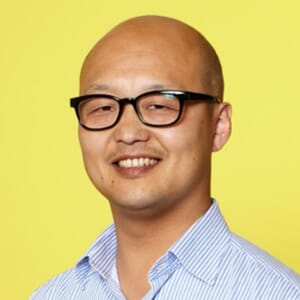 Executive DirectorEDGE Technologies
Netherlands
Just Pereboom is Executive Director Capital Markets at EDGE Technologies. He is responsible for fund and JV structuring, capital raising, debt structuring and investor relations. Prior to joining EDGE Technologies/OVG Real Estate in July 2012, He served as Director of Treasury Europe and Capital Markets at Prologis Inc. where he structured secured and unsecured credit facilities and raised public and private equity for Prologis's European Logistics Funds and helped manage them. Prior to joining Prologis Inc. in 2006, Mr. Pereboom was with Royal Philips Electronics in Seoul, South Korea where he was a financial analyst in the global strategy team. Mr. Pereboom holds a MSc in International Business Administration from Maastricht University .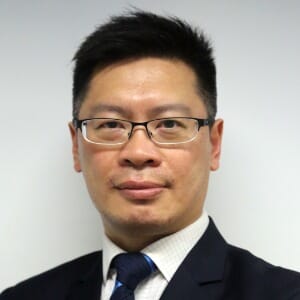 Head of Funds Management and InvestmentsTerraform Capital
Australia
Kevin has extensive real estate fund management and asset management experience, having worked on portfolios in Australia, United States of America and Mainland China, and across different asset class such as retail, industrial and office. Kevin joined Terraform Capital in March 2018, as Director of Funds Management, he oversees fund operations and develop new funds, investor relations and sourcing new real estate opportunities for new funds.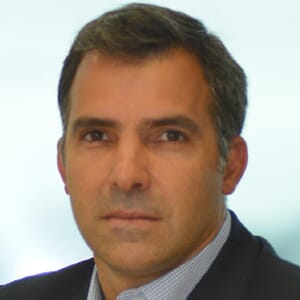 CEOBR Properties
Brazil
Martin Jaco started his career at Andrade Gutierrez and Método Engenharia. Then he went to CBRE, where he led the Investment department for 11 years. In 2007, he joined the startup BR Properties as CIO, with the objective of structuring the company's Investment department, responsible for acquisitions, market, development and leasing. In 2010, BR Properties made its IPO and today it is one of the most important commercial real estate companies in Brazil. Currently, Martin answers as CEO of the company.

Founder & CEONeoLiv
India
Mohit Malhotra(Ex MD & CEO of Godrej Properties Ltd (GPL)) is the Founder and CEO of NeoLiv- India's foremost integrated residential platform that includes a fund management business as well as a development arm. This unique platform is designed to control the entire life cycle of a real estate project from financing to delivery. During his tenure at GPL, Mohit transformed the company from a relatively unknown player to market leader in 12 years (sales growth of 30x). In his 12 years, Mohit added 90 new projects with 150 Mn Sqft saleable area. In last 6 years as MD&CEO of GPL, deployed USD 1.5Bn in new deals and market cap of GPL grew by 6x to USD 6.2Bn.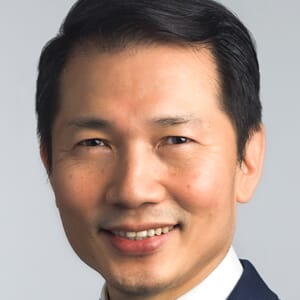 Deputy Group CEO & Group COOARA Asset Management
Singapore
Mr Ng Beng Tiong (BT Ng) is Deputy Group CEO and Group COO. He oversees the performance of the Group's business units globally, and is responsible for the integration of and coordination among the various divisions in the Group. Mr Ng concurrently holds the position of Executive Chairman of the real estate management services division. In addition, he has oversight of the Group's Corporate Office, digitalization, sustainability and governance. Prior to his appointment as Group COO, Mr Ng was CEO of ARA Private Funds from 2007 to 2019, during which he grew ARA's private real estate funds business to become a leading fund manager in Asia Pacific.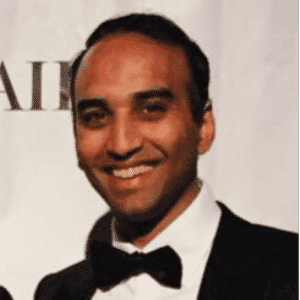 MD - Asset ManagementGoldman Sachs
Hong Kong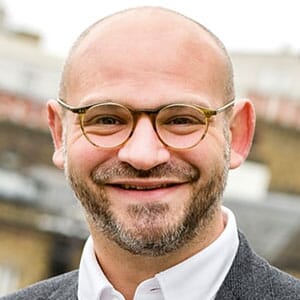 DirectorEndurance Land
United Kingdom
Oliver joined Resolution in 2017 and is responsible for overseeing all UK investment activity along with involvement in Resolution's fund raising activities. Prior to Resolution Oliver was at Global Mutual Properties, a UK real estate investment manager and prior to that had a 14 year career spanning real estate structured and corporate finance, at RBS, Lloyds and Chalkhill Partners, during which time he has transacted in excess of £5bn of real estate and real estate backed companies.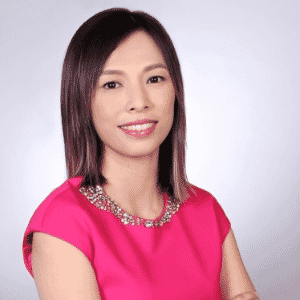 Executive Vice President, Head of Group InvestmentFrasers Property
Singapore
Frasers Property Limited is multi-national owner-operator-developer of real estate products and services across the property value chain. The group has total assets of approx SGD39b as at end June 21. She assists the Group CIO in formulating and executing FPL's investment strategies which includes identification of new markets and new businesses. In addition, Group Investment is also responsible for merger and acquisitions and making and managing strategic investments (including prop tech investments) for FPL. Patricia has more than 15yrs of wide-ranging experience in real estate industry and knowledge in various markets and asset classes and has executed more than SGD15b worth of transactions in the last 5 years.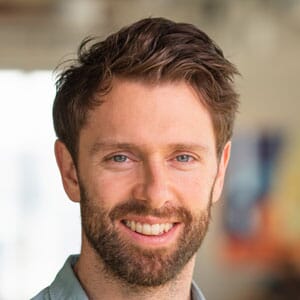 Head of International Real EstateAlmira
United Kingdom
Patrick is Executive Vice President of Real Estate at WeWork. He currently heads WeWork's European real estate expansion. He holds a MBA from Columbia University and is originally from London.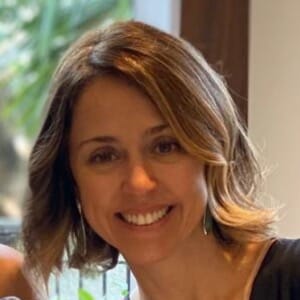 DiretoraGoodman Group
Brazil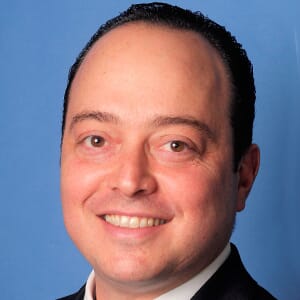 Director - Asset ManagementGTIS Partners - Brazil
Brazil
Paulo Millen is a Senior Director of Asset Management at GTIS, and is responsible for office development and asset management in Brazil. Mr. Millen's experience in the real estate industry began in 2005, specializing in construction and development of residential, commercial and mixed-use projects in Brazil. Prior to joining GTIS, Mr. Millen was a Development and Sales Manager focused on marketing and sales strategy at Lindencorp, a major São Paulo-based development and investment firm. Prior to Lindencorp, Mr. Millen was responsible for project approvals at CIPASA, a major land developer in São Paulo. Mr. Millen received a Civil Engineering degree from Fundação Armando Alvares Penteado (FAAP).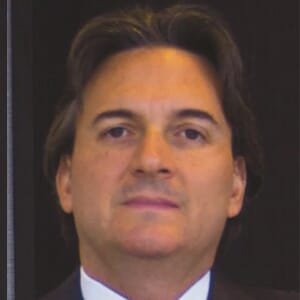 CEOQBO
Colombia
Rafael is founder, partner and CEO of QBO Constructores SAS, a company dedicated to real estate development since 2003. He is a Business Administrator from Universidad EAFIT with studies at the London School of Economics. He has held relevant positions in the Colombian financial industry during his time at the Corporación Financiera del Valle (Corfivalle) and in the aviation industry during his 5 years at Avianca where he was Commercial Vice President of the airline for Latin America.

Corporate ChairmanRMZ Corp
India
Raj Menda is the Co-Owner & Corporate Chairman of RMZ Corp. RMZ Corp is one of the most successful South Asian real estate development firms, with an unmatched portfolio in India. The organization has developed, acquired or holds an interest in over 24 M sft. of commercial properties. Its prestigious and prolific portfolio includes over $ 3 billion in real estate assets. Headquartered in Bangalore. At RMZ, we are constantly thinking about the Future. This time it's about the Future of Space and we have chartered our course to look at creating communities. In our new manifesto we are using technology coupled with experiences to build connected communities in our spaces.Raj is the first Indian to be on the Jury of the ULI Awards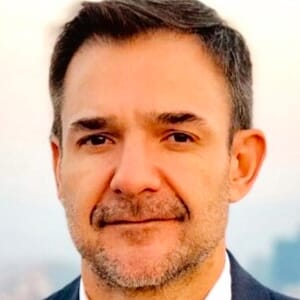 Managing DirectorHines
Mexico
Mr. Peredo serves as Managing Director for development, acquisitions, and asset management activities for Mexico and Central America. He is responsible for the development and management of office, industrial, residential, and retail projects in Mexico, as well as new business generation through the development and/or acquisition opportunities. Since 2008 at Hines in 2008, he has contributed to the development management and disposition of Real Estate projects in Mexico totaling +$800mi of value across different product types and markets. Prior to that, he served as Associate at Booz and Company in Dallas, TX. Holds a BA -  Civil Engineering of the Universidad Iberoamericana, and an MBA of The Wharton School, University of Pennsylvania.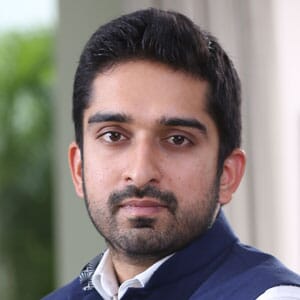 Managing Director & CEOMax Estates
India
Mr. Sahil Vachani is Managing Director of MVIL. He has diverse experience across various sectors including consumer durables and real estate. He holds a Bachelor's degree in management sciences from the University of Warwick, U.K., which he completed in 2003. He started his career as an investment banker with Citigroup in London where he worked on mergers and acquisitions across the Middle East and Africa region. In the year 2004, he joined Dixon Technologies, a consumer appliance manufacturing firm, as Business Head and set up new verticals across multiple locations. In the year 2006, Mr. Vachani ventured into new entrepreneurial opportunities – setting up a trading and IT business in Pakistan and also an online educational startup.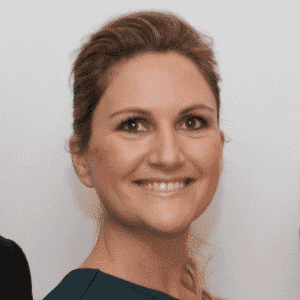 Chief Operating Officer - Real EstateInvesta Property Group
Australia
Sally is responsible for the Asset, Property and Facilities Management, Capital projects, Building Technology, Occupant Experience, Sustainability, Environment, Social Governance and Safety functions across the platform. She has over 22 years of experience in the property industry and prior to joining Investa in 2007, she was Fund Manager for the MacarthurCook Office Property Trust, with previously held positions at Telstra, UrbisJHD and CBRE. Sally has a Bachelor of Business Degree (Property) from RMIT, an Estate Agents Licence (Victoria and Queensland) and is a qualified AAPI valuer. She is currently completing her Masters in Finance and International Trade.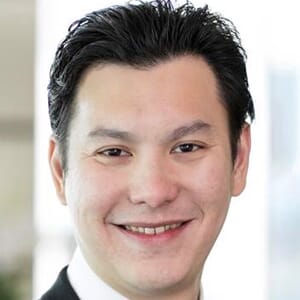 Head of Capital Markets APAC, Real Estate SolutionsDHL Express
Singapore
Samuel is an experienced investment professional, having gain knowledge in the real estate sector through investment banking, fund management and capital market roles. He has strong track record in funds development and investment management in Asia Pacific. Samuel is currently the Head of Capital Markets for Asia Pacific in DHL's Real Estate Solutions business. His role involves developing strategic relationships with investors and driving the region's acquisition and divestment strategy.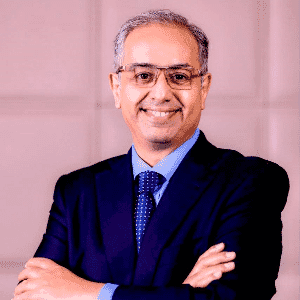 MD & CEOTata Realty
India
Sanjay is the MD & CEO of TRIL and Tata Housing with over 28 years of experience in the Real Estate Development and Consulting space. He is managing 20 ongoing projects across 13 cities in India, Sri Lanka & Maldives, incl. Commercial, Retail, Hospitality and Residential as well as infrastructure projects incl. 3 rope ways, 4 roadways & a Metro project in Pune. Previously, he was CEO India Operations & Private Funds with The CapitaLand, a multinational Alternative Asset Management Company. Sanjay spent 23 years with top 3 global real estate consulting companies. He was MD South Asia at C&W (2001-2008 and 2012-2016), also CEO Business with JLL (2008 – 2012) and was one of the founder member of CBRE, India (1996-2001).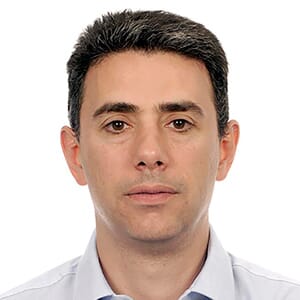 Global Head - Commercial PropertyIFC
USA
Santiago Porta is responsible for the origination and structuring of hospitality, real estate and manufacturing investments in Latin America and the Caribbean. He has over 18 years in banking, leading investments and client relationships with key private sector partners across all real estate/manufacturing subsectors and emerging markets regions -including Latin America, Africa, Middle East, Eastern Europe and Asia. He lives in Washington DC, US, and, before joining IFC, he worked in the structured finance and corporate finance groups at Enron and Price Waterhouse Coopers respectively. Santiago holds an MBA from IESE Business School and an Industrial Engineering Degree at Instituto Tecnológico de Buenos Aires.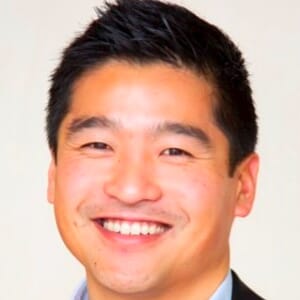 COORegus
United Kingdom
Focused on growing and diversifying B2C and B2B revenue and shaping industries, experienced in turning around operational performance in thin margin businesses, engages diverse stakeholder commitment and enthusiasm, furthermore, passionate about organisational cultural and diversity, actively seeks out emerging and consumer technology to improve products and processes.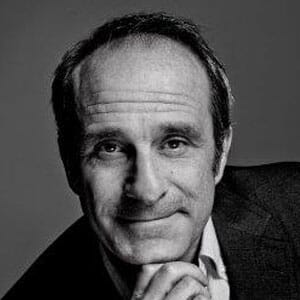 CEOWojo
France
Stéphane Bensimon, President of Wojo, has a Master of Business from HEC Paris, and degrees from Sup de Pub and the École Hôtelière de Paris. He joined Wojo after a long and successful career with AccorHotels, most recently as the group's Southern European Deputy CEO. Stéphane is recognized for having launched the brand Ibis Styles in 2010, which includes over 200 hotels in France today.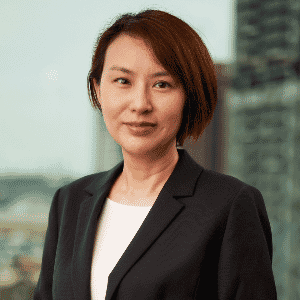 Head of Asset ManagementAllianz Real Estate
Singapore
Suat Ghee Ong is Head of Asset Management at Allianz Real Estate Asia-Pacific. Before joining the company in December 2019, Suat Ghee was Vice President Asset Management at PGIM Real Estate as well as Senior Associate Director at Mapletree. She holds a bachelor's degree in Real Estate from the National University of Singapore.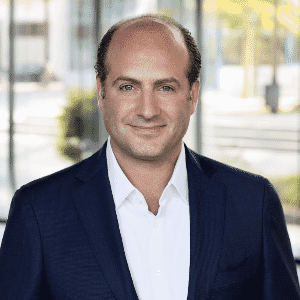 Head of US East Coast and Latin AmericaUnion Investment Real Estate
USA
Tal Peri is a senior real estate investment and finance professional with over 20 years of industry experience across markets and product types. Tal has closed more than $5 billion of real estate transactions. He serves as Head of U.S. East Coast and Latin America for Union Investment Real Estate in their New York office with the primary responsibility of overseeing equity investment activities in these regions. Union Investment is the largest open-ended real estate fund in Germany with a global real estate AUM of $55 billion and a US AUM of $6 billion. Prior to this role, Tal was an Associate Director at WestLB, New York, where he was responsible for real estate acquisition and development finance transactions.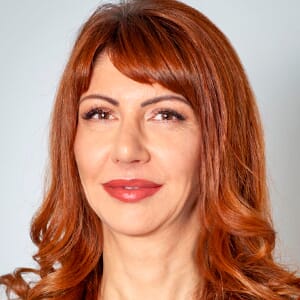 Managing PartnerLion's Head
Bulgaria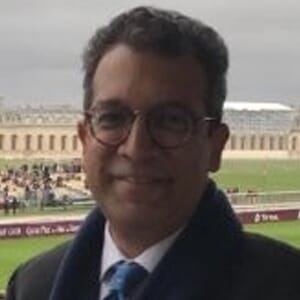 MDNV Capital Services
India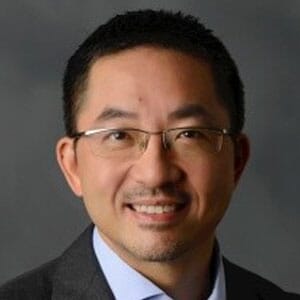 PartnerActis
Hong Kong
Thomas was one of the founding members of Standard Chartered Bank's Principal Finance Real Estate group in 2010 and joined Actis in 2018 when the business was acquired from the bank. He leads the teams in Shanghai, Seoul and Hong Kong that have completed over USD700 million in opportunistic real estate investments in China and Korea, working with leading developers and high quality operating partners.

CEO BrasilRegus
Brazil
Tiago Angelo Alves, current role as Regus Brasil CEO. Former LatAm Managing Director of Johnson Controls & ISS, both multinational service companies, having worked also in Large corporations like Cushman & Wakefield and Grupo Semco S/A.. Graduated with MBA degree by University of California - Irvine, Fundação Getulio Vargas FGV in Sao Paulo and Degree on Mechanical engineer by Universidade do Estado de Sao Paulo – UNESP.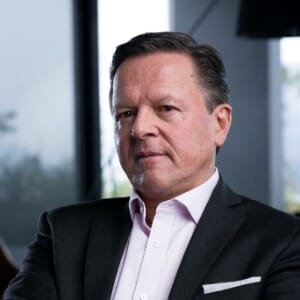 Managing Director Plataf. InmobiliariaArtha Capital
Mexico
Vicente Naves Ramos, is a Civil Engineer graduated with Honorable Mention from Universidad La Salle, has an MBA (Master in Business Administration) from IPADE, in addition to various courses. The Naves Engineer has 31 years of work experience, more than 25 years in real estate development, always with an ascending career. He has extensive experience as CEO in leading development companies and infrastructure concessionaires. He was a Member of the ARA Consortium Board of Directors (2008-2011), Leadership and direction of high-performance and multifunctional teams, and Vice President of the National Chamber of Industry for the Promotion and Development of Housing (CANADEVI), from 2000 to 2011.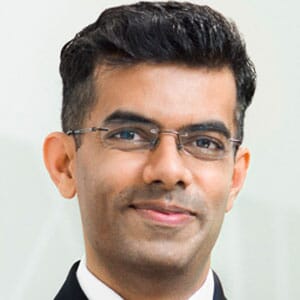 Chief Sustainability Officer (Designate)CapitaLand Limited
Singapore
Vinamra Srivastava was the Chief Executive Officer, India Business Parks for Capitaland. Vinamra oversees investments, development, operations, asset management and strategic planning for the business parks in India, and leads the expansion and enhancement of the Group's portfolio of assets in the country. He was previously based in Singapore heading Group Corporate Strategy & Development. He contributed to the successful Ascendas-Singbridge post-merger integration process and played a key leadership role to develop the India strategy.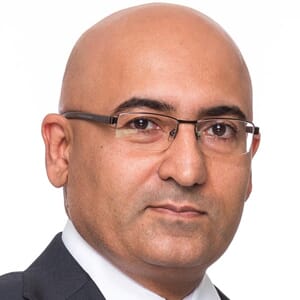 CEOMindspace Business Parks REIT
India
Equipped with an MBA from Booth School of Business, Chicago, and a law degree from the Mumbai University, Vinod began his career with the K. Raheja Corp, over two decades ago. A fine example of his work philosophy has resulted in building brand 'Mindspace' – with the idea of establishing world-class business districts; a concept which has completely revolutionized the Commercial Real Estate sector in India. Having led the development of Grade A commercial real estate across the country, and the listing of Mindspace Business Parks REIT on the Indian stock exchanges, his current focus is on driving the commercial business' strategic operations with an emphasis on stakeholders' management and business development.

If you would like to become part of this committee
Tell us about you
Please describe below how you would like to get involved in the Committee and we will get back to you shortly.
Successful registration
GRI Senior Representative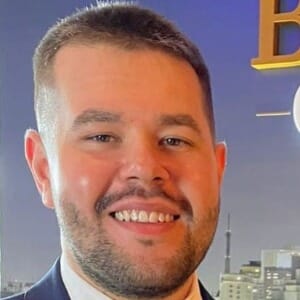 Ludwig
Production Manager, Real Estate Southern EuropeGRI Club
International Relations and Affairs Analyst and Economist at Faculdades de Campinas (FACAMP). Study abroad in France and Bachelor of Business Administration (BBA Program) at ICN Business School. Currently, Production Manager, Real Estate Southern Europe, Global Tech & Innovation at GRI Club. I'm an experienced conference/event producer with +4 years of experience in the real estate industry, producing local and global private gatherings for leading real estate players and companies. Responsible for the whole cycle of production activities, including project management, market research, program and business development, for online and face-to-face meetings. Brief work with commercial team and customer relationship.
+55 19 99281-2795
+55 19 3203-0645

Global trends in 2022 - Rethinking, redesigning and rebuilding workplaces
This eMeeting is exclusive
for Premium members
This event is exclusive for GRI members.