Advancing Real Estate Leadership
GRI Women 50/50 Global Initiative for Further Empowering Women
As a global real estate club composed of senior executives worldwide, our duty as GRI Club is to foster vital networks and knowledge sharing for our members' growth, deal-flow and leadership.
We believe this can only be achieved with a gender-equal club, with both men and women at the table, contributing thought leadership roles at leading events and meetings, and sharing insights equally.
In collaboration with our esteemed Global Women Leading Real Estate Committee Members, we are thrilled to announce the GRI Women 50/50 Initiative.
For the next 12 months,
we will offer a 50% reduction in membership fees for senior women
in the real estate industry who join our Club for the first time.
* It's important to note that this initiative is specifically aimed at senior women working in companies such as developers, investors, proprietary firms, and lenders, as our club primarily focuses on Principals.
Get in Touch
Successful registration

Managing DirectorGoldman Sachs Asset Management
United Kingdom
Ana is a managing director in the Merchant Banking Division responsible for sourcing executing and managing real estate investments across Europe. She joined Goldman Sachs in 2003 as an analyst and was named managing director in 2015. Ana earned a BS in Ec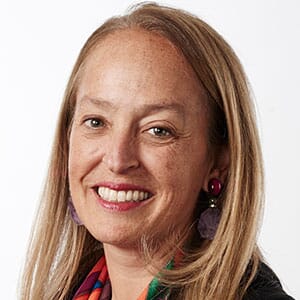 Partner, Spencer House Partners; Board roles at Elix, PfP, SFO and Planet Smart CityPlanet Smart City
United Kingdom
Audrey Klein has held Head of Fundraising roles at several firms but is best known for starting the European business out of London for the Park Hill Real Estate Group, a Division of Blackstone, which she ran for 9 yrs. Prior to joining Park Hill, she ran her own business for 5 yrs marketing alternative asset funds across all asset classes to European investors comprised of pension funds, banks, family offices. She is a graduate of Northwestern University's Kellogg School of business where she received an MBA, and is also a graduate of Emory University with a degree in Economics. She serves as the ESG Chair for a real estate company called SFO Capital and an affordable housing real estate company called Planet Smart City.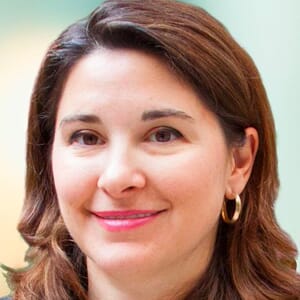 Managing Director, Co-Head BGO Strategic Capital PartnersBentallGreenOak
United Kingdom
Cherine Aboulzelof is Managing Director, Co-Head for BentallGreenOak's Strategic Capital Partners ("BGO SCP") and sits on its global investment committee. BGO SCP provides liquidity solutions to LPs, and strategic capital by way of co investments, recapitalisations and fund investments to GPs. Prior to joining BGO SCP platform in 2017, she has been responsible for Europe investments with two different real estate investment managers, investing across a number of sectors between 2005 and 2017. She started her career in investment banking with Goldman Sachs, JP Morgan and Morgan Stanley. She holds an M.B.A from INSEAD and a graduate degree from EM Lyon. She is a French, Bristih and Lebanese citizen.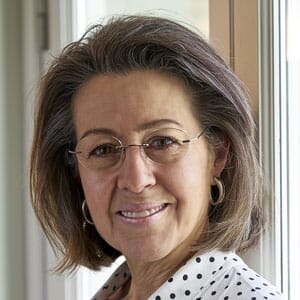 Managing Partner/ Director of Strategy and Corporate DevelopmentGrupo Azora
Spain
Cristina García-Peri is Senior Partner and Head of Strategy and Corporate Development for the Azora Group. Prior to joining Azora in 2011, she worked for 16 years in the investment- banking sector at both Merrill Lynch (2 years) and JP Morgan (14 years), where she held various positions across M&A and Equity Capital Markets, and for 10 year, she was Managing Director responsible for Corporate Equity Derivatives for EMEA as well as Equity Capital Markets for Spain and Portugal. Cristina holds a bachelor degree in Economics from ICADE (Spain) and an MBA from Harvard Business School (USA). Cristina is Board Member at Bankinter, a Spanish IBEX 35 banking institution, where she Chairs the Nominations and Sustainability Committee.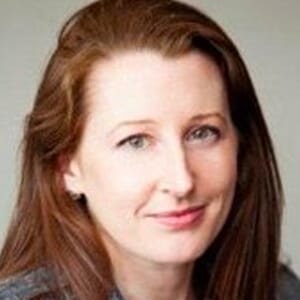 Managing Director, Debt Asset Mgmt EuropeStarwood Capital Group
United Kingdom
Irene Ryan is a Managing Director at Starwood Capital Group, London office and is responsible for the asset management of debt investments by Starwood's lending platform in Europe Since joining Starwood Capital in 2013, Ms. Ryan has managed the portfolio of loans held across multi-asset classes and European jurisdictions originated by Starwood Property Trust (NYSE: STWD) and Starwood European Finance Real Estate Finance (SWEF: LN). Prior to joining Starwood Capital Group, Ms. Ryan worked in a real estate focussed bank in London, holding a variety of lending roles from origination to loan restructuring and recovery. Before that, she gained her chartered accountancy qualification (ACA) while working at KPMG in Ireland.

Executive Director of Real Estate InvestmentCredicorp Capital
Colombia
Ms. Hurtado has a Bachelor's degree both in Economics and Business from Universidad de los Andes in Colombia, with an MBA in corporate finance and real estate from the University of North Carolina at Chapel Hill.

Founding Partner & CEOJFL Realty
Brazil
Carolina has solid experience in corporate finance with passages in several banks and multinationals such as Alcoa, Citibank and Braskem, and made her debut in the real estate market in 2006. From 2007 to 2011 she participated in the IPO movement of the industry as VP of strategic planning and Investor Relations of both Rossi and Brookfield. Carolina joined Brasil Plural in 2011 as a IB partner responsible for the Real Estate area at the bank. Currently, is founding partner of JFL Realty.

Gerente Fondo InmobiliarioTitularizadora
Colombia
Arquitecta especialista en derecho urbano, con énfasis en finanzas y amplia experiencia en grandes compañías estructuradoras, promotoras y constructoras de proyectos inmobiliarios. Generación de nuevos proyectos con gestión y negociación de tierras, análisis financiero y normativo. Desarrollo integral de proyectos inmobiliarios, grandes urbanismos, vivienda, comercio, oficinas, logística, industria y hoteleros. Evaluación, planeación, y seguimiento de proyectos, que incluye estructuración, evaluación financiera, comercial, negociación y gestión. Gran habilidad en toma de decisiones; excelentes relaciones públicas e interpersonales, liderazgo, compromiso y emprendimiento.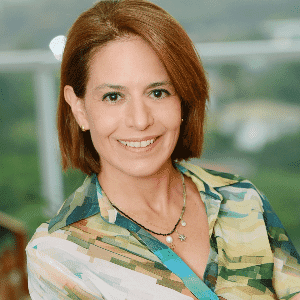 Regional Head, Latin AmericaCadillac Fairview Brasil Participações
Brazil
Cintia Guimarães is responsible for strategic acquisitions, divestitures and management of investments in Latin America. Before joining Cadillac Fairview in 2014, she was a partner at TozziniFreire Advogados in São Paulo and advised in mergers and acquisitions, real estate and project financing transactions, both domestic and international. Cíntia holds a Master of Laws (LL. M.) degree in Comparative Jurisprudence, from the New York University School of Law, and a Juris Doctor (J.D.) degree with concentration on Private Law and Civil Procedure from the Universidade de São Paulo.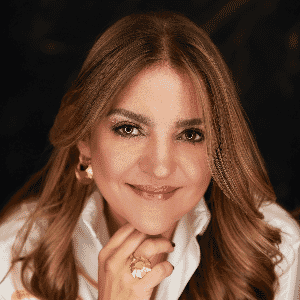 Senior Vice President Real EstateMacquarie Asset Management
USA
Senior Executive with 23 years of international experience in Real Estate in Europe, USA and LATAM. Currently leading the transactions division for Macquarie in LATAM and responsible for the Mexican Countrywide Real Estate Operations. Proven track record in opening new markets internationally working for global real estate firms. Adept at sourcing, structuring, and executing deals worth 1.5B USD. Started career in Spain and England with extensive network and experience in transactions and asset management. Entrepreneurial, results-driven, with a capacity to work under pressure and adaptability to change. Possess a strategic mindset and strong stakeholder relations. Fluent in English and Spanish, currently residing in Miami with twin sons.


CEOUrba Desenvolvimento Urbano
Brazil
Formada em Engenharia Civil pela Universidade Estadual Paulista – UNESP (1994), pós graduada com MBA Executivo pelo Instituto de Ensino e Pesquisa – INSPER (2006). Atuou na Racional Engenharia Ltda., empresa de construção, e Racional Empreendimentos Ltda., empresa de desenvolvimento imobiliário, no período de 1997 a 2019, sendo o último cargo Vice-Presidente, responsável pela área de operações (engenharia e construção) e de desenvolvimento de negócios do grupo. Atualmente Presidente da Urba Desenvolvimento Urbano S.A., empresa de loteamentos do Grupo MRV&CO.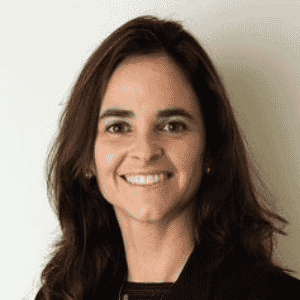 Business Partner Real EstateCAPIA - Banco de Inversión
Peru
Partner responsible for the investment, development and management of the Real Estate Business. Prior to joining CAPIA, Ms. Barreto was Director of real estate investments at Credicorp Capital (Peru), Development Manager at Goodman for Southern Europe, Business Officer for Real Estate Companies in the South American Bank / Scotiabank (Peru) and member of the analysis team of residential and commercial projects at Urbi Propiedades (Peru). Ms. Barreto holds a Bachelor degree in Industrial Engineer from the University of Lima, a Masters Degree from Vlerick Leuven-Gent Management School in Leuven (Belgium), and a specialization in International Business from the University of Berkeley (USA).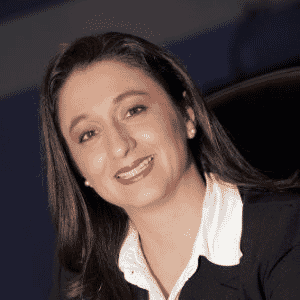 Directora de Activos Inmobiliarios y Desarrollo InmobiliarioCuestamoras
Costa Rica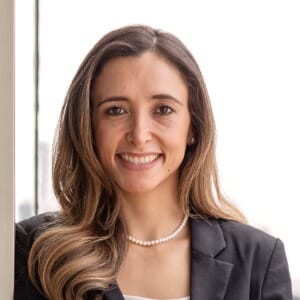 Director of IR & Business Dev.TC Latin America Partners
Colombia
Juliana is the Director of Business Development and IR of TC Latin America Partners. She brings over 10 year of experience in the financial services industry in Latin America, and is responsible for TC's corporate matters such as investor relations, fundraising, business development, marketing and operations. Ms. Soto has worked for the Firm since 2012, based out of TC's local offices in Bogota, New York and Mexico City. During her career at TC, she has also been involved in the underwriting and asset management of portfolio investments in Colombia and Mexico. Juliana holds a MS in Real Estate Finance and Investments from NYU, and a BBA from Colegio de Estudios Superiores de Administración (CESA) in Bogotá, Colombia.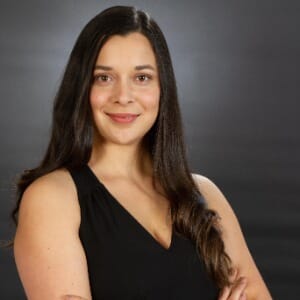 Directora de SostenibilidadFibra UNO
Mexico

Managing Director - Brazil Country HeadTishman Speyer
Brazil

CEOCarrefour Property - Brazil
Brazil
Formada em Engenharia Civil pela FUMEC, atua desde 1999 no setor de shopping centers. Com expertise em operações e desenvolvimento imobiliário, a executiva passou por importantes empresas do setor de shoppings centers como: Multiplan, Brookfield, Ancar Ivanhoe e BRMalls. Nos últimos anos, liderou projetos no mercado imobiliário, com expansão e revitalização de empreendimentos já consolidados e complexos multiuso. Também liderou projetos greenfields, desde a definição do ponto até a entrega para operação. CEO do Carrefour Property, a executiva está atuando para implementar estratégias de expansão do Grupo além do desenvolvimento e gestão dos ativos imobiliários e implementação de novos projetos multiusos

Vice President Design & Construction.Brookfield Properties
Brazil
Mariana is responsible for the technical due diligences, development, entitlement and permits process, design development and construction for the logistics/ industrial segment of Brookfield Property Group. Before joining Brookfield em 2020, she was leader of the Project Management team at Colliers. She is an Architect and holds a master's degree in Design.

Partner - Head Development and Asset Management BrazilGTIS Partners - Brazil
Brazil
Joined GTIS in April 2010 as Managing Director of Development. She is responsible for overseeing all development and asset management activities in Brazil as well as for the identification of new business opportunities. Mrs. Diniz has over 17 years of experience in development and management of residential, commercial and mixed-use projects in Brazil. Prior to joining GTIS, she was the COO of Lindencorp, a major São Paulo-based development and investment firm, where she was responsible for overseeing the company's operations and the entire scope of its project development pipeline, as well as strategic planning and asset management. Prior to Lindencorp, Mrs. Diniz worked at several real estate companies including Cyrela, Tecnisa and Birman.

Director, Industrial DivisionTerra Regia
Mexico
"When you look at the women that are involved in the GRI Club, it's just such a phenomenal group of women that the connections you can make by attending those meetings is hard to compare to anything else. Reconnecting with women I haven't seen in a few years, several deal opportunities came out of that, and you don't know how much can occur when you just get together and start talking."

AMY KLEIN AZNAR, Executive Chair Debt & Value Add Strategies, LaSalle IM & Committee Patron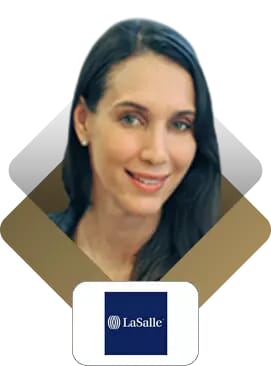 GRI Senior Representative

Agostina
Global Production, Senior Director – Real Estate LATAMGRI Club
Agostina has been actively studying and working with Latin American markets for more than 12 years, specializing in business development and public relations. She has experience working in Argentina, Brazil, Peru, Chile, Colombia, Mexico and US real estate, financial and investment markets, fostering valuable connections among global leaders and GRI Club members. Agostina holds a Bachelor's Degree in Administration from the Universidad Nacional del Litoral in Argentina.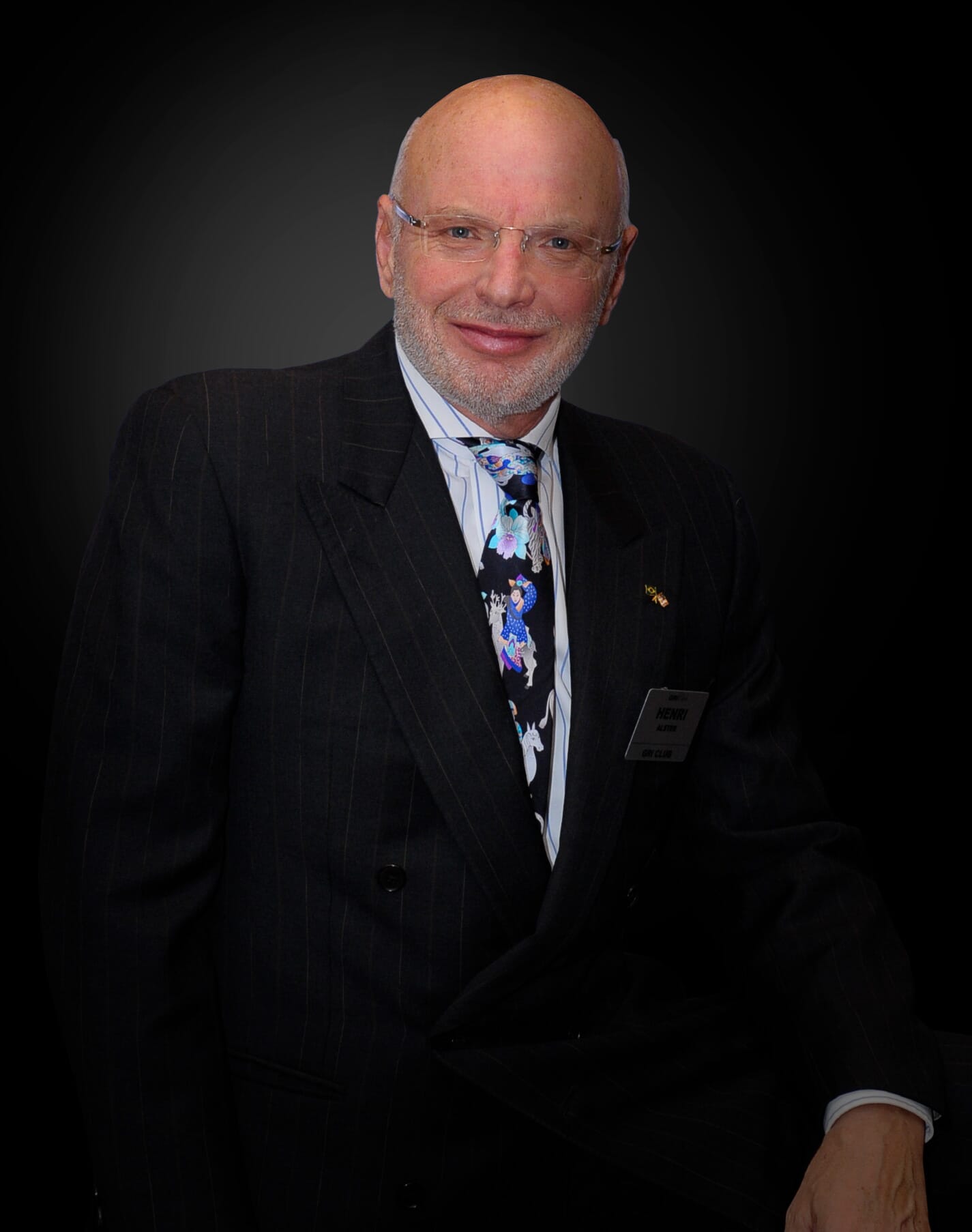 Henri Alster
Henri Alster
Chairman
GRI Club
+44 7 768392892
+44 20 7121 5070
Founding Chairman of the GRI, a global club of investors active across the Americas, Europe, India and the Far East since 1998. He previously worked for 20 yrs as a RE investment banker, advising or partnering with Goldman's Whitehall Street, KLM Pensioenfonds, Forest City Enterprises and others across the USA and Europe. He led Citicorp's RE investment banking efforts in Europe between 1988-94, closing Europe's two largest land deals in Paris on behalf of Exxon and Pechiney. He previously spent 5 yrs in f/x activities with ITT Corp and Chemical Bank in New York and Brussels. A Columbia Business School MBA ('74), Henri is an undergraduate Technion Israel Industrial Engineer ('72). He is fluent in English, French, Hebrew, Dutch and German.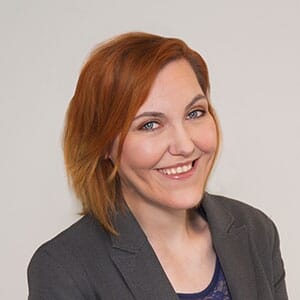 Kirsty Stevens
Kirsty Stevens
Partner
GRI Club
0787150599
12 years experience within conference production in infrastructure, tax, finance and real estate. Previously working with RICS for four years helping drive the global CPD rollout. I have been with GRI Club for over 4 years, from Sales Director, UK Markets Director, Content Director and now as Global Head of Content with Sales Specialty within our Europe and USA markets. Ask me about our European events,asset class specialisms and connecting wtih investors globally. BA Hons in Philosophy from Kings College London, hobbies include Rugby, Theatre Production and Time Out Tastemaker.

Patricia
Senior Club DirectorGRI Club
Patricia Frazatto is a GRI Senior Club Director, who brings together the main real estate market players from more than 20 countries, and is responsible for the club's meetings throughout Brazil; with an emphasis on hospitality, shopping centers, and retail markets, creating relevant content and opportunities for high-level networking Communicative and has ample experience in the marketing and branding sector, organizing events, customer relations, management, and maintenance of large accounts, in addition to, performing commercial activities. She has a degree in Business Administration with a minor in Marketing.
+55 19 99986 6507
+55 11 2391-5583
This eMeeting is exclusive
for Premium members
This event is exclusive for GRI members.