The one and only club for Real Estate decision-makers.
Enquire regarding membership
Successful registration


DirectorAditya Homes
India
Aditya Reddy is the Executive Director of Sri Aditya Homes, one of the most renowned development firms in Hyderabad. He is a passionate young professional who thrives to persistently innovate and improve. He is keenly involved in the company's strategy, business development, and played a key role in the company's expansion to the Bangalore market. Aditya studied Businesses Administration at the University of Massachusetts Lowell and interned in Beacon communities a real estate firm that develops, acquires, invests in, and manages a wide range of multifamily housing in the United States before joining the organization.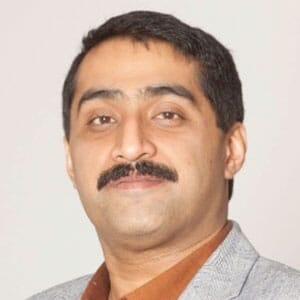 Country Managing Director - IndiaTaurus Investment
Mauritius
As Country Managing Director, Ajay is responsible for end-to-end management of all investments in India and leads Taurus India' team of highly experienced real estate professionals. He builds and manages relationships with global investors as well as development partners to deliver world-class projects across the country. Ajay has more than fifteen years of professional and academic experience in a variety of markets in India and in the United States. Among the projects that he is currently leading is the development of a 5.5 million square foot, office-and-retail-centric, mixed use development.

Head-Real Estate FundAditya Birla RE
India
Over 17 years of real estate private equity, investment banking and construction finance experience in India. Prior to joining Aditya Birla Sun Life AMC Limited in July 2013, Akshat was Vice President real estate investment banking at ENAM / AXIS Capital (Sep 2009 – Jun 2013) where he was part of a ~USD 1 billion fund raise via initial public offerings. Before ENAM, Mr. Akshat Pandya worked with the Real Estate Prop Investments book at Lehman Brothers/ Nomura (July 2007 – July 2009) and prior to that with HDFC Limited in their developer finance team (May 2004 – Jun 2007). He received a Master's degree in Management Studies (specializing in Finance) and a Bachelor's degree in Commerce from the University of Mumbai.

PrincipalBlackstone
India
Alok Jain is a Principal in the Real Estate Group. Since joining Blackstone, Alok has been involved in evaluating real estate investments in several property types. Before joining Blackstone in 2011, Alok worked as a Hardware Engineer with Nvidia Graphics and was involved in designing and verifying complex computer chips. Alok received Bachelors of Engineering (Hons.) from BITS-Pilani where he was awarded the BITS-Merit and BITS-Alumni scholarships. He completed his MBA in Finance from the Indian Institute of Management (IIM) Bangalore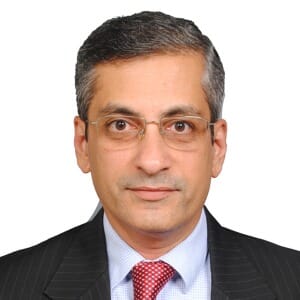 Chief Investment Officer360 ONE Asset
India
Since mid-2012, Amar has led Xander's credit platform to a position where it has emerged as one of the few survivors in the high yield secured credit space in India. He brings with him over 25 years of investment banking, credit and consulting experience and has led several marquee M&A/PE transactions, IPOs and follow on equity offerings, as well as Project & Structured Finance transactions. From 2007 to early 2012, Amar headed the RE vertical of Kotak Investment Banking which raised over US$1.5 BB of equity for leading RE developers. He also led corporate restructuring and advisory assignments for leading RE and infrastructure groups. Earlier, Amar had worked for Lazard (Investment Banking), IL&FS (Project Finance) and PwC (Consulting).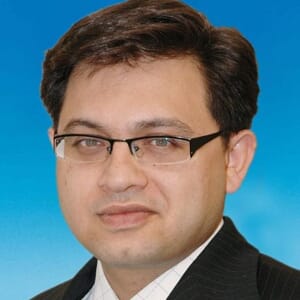 CEOIndiabulls AMC
India
Ambar looks after the Asset Management business At Indiabulls. A Chartered Accountant, Ambar brings with him substantial deal-making and structuring experience in the Real Estate sector. Prior to joining Indiabulls AMC, Ambar was associated with JLL as Managing Director, where he successfully ran five businesses including Corporate Finance, Education, Healthcare and Social Housing, Special Development Initiatives and Infrastructure. He had worked with DTZ for over five years profitably leading the Investment Advisory business for India and set up the firm's presence in West India for other service lines. His non real estate stints as an investment banker included IL&FS, Ambit Corporate Finance and KPMG".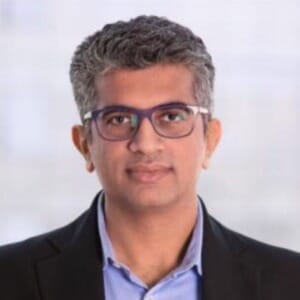 Senior MD and Country HeadHines
India
Amit Diwan is Senior Managing Director and the Country Head for Hines in India. Amit joined Hines in 2015 as the Chief Investment Officer. Prior to Hines, Amit was a Director/Partner at Piramal Fund Management for 5 years, responsible for the platform in North India which he had setup in 2010. Before his 2 year stint at Jones Lang LaSalle from 2008-2010, Amit was based in Singapore for 7 years and worked across Asia-Pacific, covering over 10 countries from Japan to UAE to Indonesia, first as a strategy consultant at Marakon Associates and thereafter as Head of Investments at GE Real Estate Southeast Asia. Amit received his BA in Economics from the Shri Ram College of Commerce, Delhi University and earned his Masters from IIM, Ahmedabad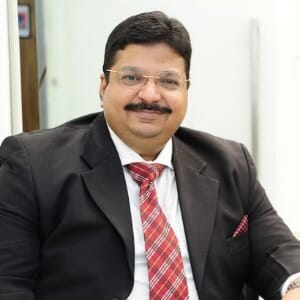 Managing Director and CEONisus Finance
India
Amit Goenka is CEO of Nisus Finance (NiFCO), which manages a USD 30 mn RE debt fund portfolio. He is one of India's leading experts on RE and Infrastructure, appearing in media, industry and focus events. He was the Founder MD & CEO of Essel Finance (ZEE Group) managing AIF RE debt funds, PMS and offshore fund. As National Director- Investments for Knight Frank he transacted over USD 250 mn of real estate in 3 years covering land, residential, office and hotels. He structured NCDs, private equity and debt deals of ~USD 200 mn. He set up and led India's first USD 50 mil. Office yield fund (REIT). Amit has also worked with Ernst & Young, Aditya Birla Group and Investment Dar (Kuwait/Dubai). Amit holds a BE, MBA, MFM & MRICS.

Managing DirectorBCD
India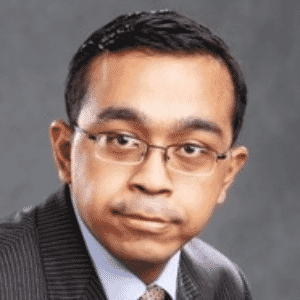 Managing Director, RE Investments IndiaCPPIB
India

CEOWelspun One Logistics Parks
India



Partner & National Leader Real EstateEY
India
Gaurav Karnik is Partner with Ernst & Young's tax practice in India and is the National Leader for Real Estate for EY India. He is a Bachelor in Economics (Honours) and a Chartered Accountant. Gaurav has more than 20 years of experience in the field of international, transaction tax and regulatory issues. Advised several US, UK, Singapore based real estate and infrastructure focused private equity funds in structuring their India centric real estate and infrastructure funds and their specific investments in Indian companies.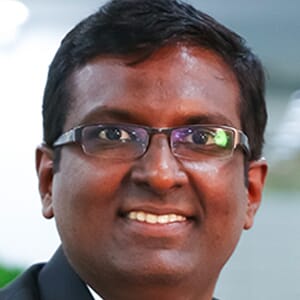 Managing Partner, WSB Partners (formerly Walton Street India)WSB Partners
India
Kaushik Desai is currently Managing Partner of WSB Partners (formerly 'Walton Street India'). He is responsible for strategic initiatives of the group and managing key relationship with investors, funds and intermediaries. He is responsible for the Debt strategy in residential real estate. He brings in substantial experience in transaction structuring and helps to evaluate new investment opportunities. Prior to joining WSB, he was with Deutsche Bank, Edelweiss Capital and Dawnay Day AV Group. Kaushik is a Chartered Accountant and a Company Secretary and holds a bachelor's degree in Commerce from University of Mumbai.

Chief Investment OfficerPragati
India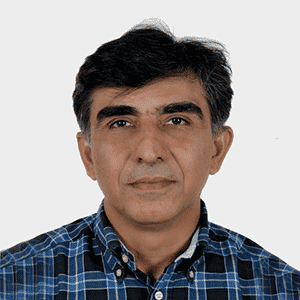 Partner and Head of Real EstateApollo Global
India
Nipun joined Apollo in 2015 in AGRE Delhi and is responsible for Real Estate Investments in India. Prior to that time, Nipun was the Founder of Rezone Investment Advisors from March 2011 to April 2015. Prior to that, Nipun was a Managing Director in the Real Estate Investment Group at Merrill Lynch from 2006 to 2010. Prior that Nipun was a Managing Director at GE Capital, India. Nipun currently serves on the advisory boards of Royal Institute of Chartered Surveyors in India. Nipun previously served on the APREA & USIBC Committees. Nipun graduated in Commerce from Delhi University with a B.Com. degree and received his Masters degree in Finance from the MFC Program at University of Delhi.

Founder & Managing DirectorSugee Group
India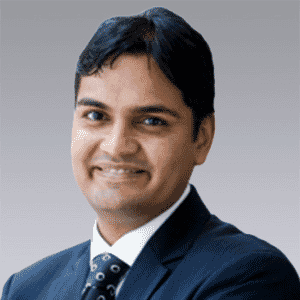 MD - Capital Markets & Investment ServicesColliers
India
Piyush is responsible for developing Capital Markets Business in India. Piyush is leading the Client acquisition, developing institutional relationships with Indian and Global Funds, Sovereign Funds, Banks, NBFCs, AIFs for Capital Markets Business. With close to 19 years of experience, Piyush is an industry veteran with proven expertise in real estate investments, asset management and exit strategy, deployment and business development. With experience of investing of US$ 2 billion, Piyush is leading Colliers' Capital Markets business in India and strengthens the market position of the organization with a clear focus on servicing our clients across the spectrum. Piyush has joined Colliers from Piramal Capital.

President – Strategy & Business DevelopmentHorizon Parks
India

Chief Operating Officer (COO), Max Estates Limited (MEL)Max Estates
India
I have 20+ years of international experience in Research, Analytics, Consulting, Corporate Strategy, Business Strategy and Business Building (P&L ownership). In my current role I am the Chief Operating Officer (COO) of Max Estates Limited (MEL), 100 percent subsidiary of Max Ventures and Industries Limited (MVIL), one of the three listed entities of the Max Group. As the COO, I am responsible for Business Strategy, Growth (Commercial and Residential business vertical), Strategic Partnerships and, overall P&L of MEL. The role also includes driving Cross Functional Strategic Initiatives including Digital as well as interface and engagement with the Regulatory Authorities.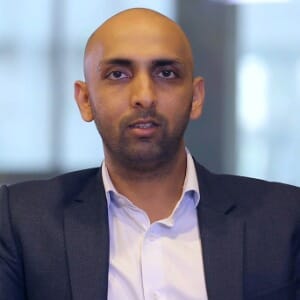 Founder & Managing DirectorSILA
India
After working at George Weiss Associates, a $3 billion hedge fund in New York, Sahil moved back to India to pursue his passion for entrepreneurship. Along with his younger brother Rushabh, they started SILA to explore opportunities in the Indian Real Estate sector. Over the last decade, SILA has scaled to manage over 60 million sqft., with 6000+ employees across India. In 2019, SILA ventured into Real Estate Development in the Mumbai Metropolitan Region, currently constructing approx. 500,000 sqft.

Sahil's track record over the last few years led him to be named in Entrepreneur Magazine's '35 under 35' list in 2018. Sahil is also an avid sportsman, and was a member of the Indian National Squash team.

Managing PartnerMango Advisors
India

Managing PartnerDevansh Infra
India
Shri Sanjay Kumar Bansal, Aged about 41 years is the Managing Partner of M/S. Devansh Group. He is an MBA from T.A.Pai Management Institute (Manipal) and was adjudged as "Best Student Manager Award "for South India by AICTE. Since last 18 years, he is using his Experience and Expertise in Construction Industry, He is Highly Disciplined, a Practitioner of Vipasana Meditation and a Perfectionist, He was an Executive Committee Member of CREDAI Hyderabad from 2013-15.

Head - Commercial BusinessL&T Realty
India

DirectorDosti Realty
India
Shraddha Goradia has been actively involved in Dosti Realty since 2014-15. She completed her undergraduation from Loyola University, Chicago & moved on to complete her graduation from Columbia University, New York City. This has enabled her to lead the transformation of the company's culture keeping in mind a more corporate & global identity. Aiding the company's upward trajectory with a modernised yet value based touch, her vision is to create a healthy pipeline of projects so as to reduce a major dependence on financial intuitions with respect to construction finance. She aims at creating a system that is easily adaptable to the changing real estate environment to promote transparency, efficiency and grow customer satisfaction.

Director - Industrial & Logistics / AlternativesRMZ Corp
India

Country Manager IndiaTABREED
India
Sudheer is the India Country Manager for Tabreed, the world's largest listed district cooling utility headquartered in Abu Dhabi that currently provides sustainable cooling as a service to over 250 million square feet of real estate developments through the 75 district cooling systems the company operates across the GCC countries. Having commenced his stint with Tabreed in a corporate finance role successfully completing its extensive $1.7 billion restructuring and recapitalization plan in 2011, he has since worked in a variety of roles from regional asset management, business development to managing the company's M&A activities up until early 2019.

Executive DirectorAssetz Property Group
India
Sunil spearheads overall growth strategy of the business and is an integral part of the core leadership and a partner of Assetz Property Group. Oversees land acquisitions, fundraise and project monitoring. While he controls and manages project/investments' life cycle, he also provides strategic inputs and support at corporate level and plays critical role in business performance.

Chief Executive Officer, West IndiaPrestige Group
India

Co-Founder and ChairmanVishuddh Properties
India
Y.A.Venkatesh comes from business family background which is in the land development business for over 3+ decades. Passionate about creating Gated communities with great concepts which yield great ROI, Passive rental incomes and happy homes to investors. Been successful in creating excellent commercial spaces with Top retailers like Tata Westside and F&B / Lounges brands like Sherlocks . Love travelling to places with great nature . Sportsman by heart and likes playing basketball and cricket. Represented Karnataka state in basketball..Love Music and trying karoke singing. Part of Lions Club and held key roles in the club and in the district .

Vineet
Krishnakumar Goyal
Joint Managing DirectorKohinoor Pune
India
Mr. Vineet Goyal is a Jt. Managing Director at Kohinoor Group. He made his foray into construction in 2007, when Pune's construction industry was at its peak. Even as a young leader he spearheaded finance, sales, business development, design, etc. Early in his career, Mr. Vineet visited Japan to study construction best practices, and observed that the Japanese planned every tiny aspect before starting construction – an inspiration that he implemented in his own company. Today, under his dynamic leadership, Kohinoor Group is Pune's fastest-growing real estate brand. Over the years, he has ventured into multiple verticals and transformed his 39-year-old company into a young vibrant real estate conglomerate.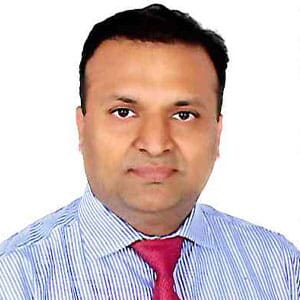 MD & CEOHDFC CAPITAL ADVISORS
India
Vipul is the Managing Director & CEO of HDFC Capital Advisors Ltd. HDFC Capital Advisors Ltd and currently manages the largest residential private equity fund in India with AUM in excess of USD 1 Bn.The fund is primarily focused on providing long term equity and mezzanine capital for development of affordable and middle-income housing in India.Vipul has cumulative experience of more than 19 years in the real estate sector across various disciplines like mortgages, developer funding and real estate equity and mezzanine investments.

PartnerKotak Alternate Asset Managers
Mauritius
This eMeeting is exclusive
for Premium members
This event is exclusive for GRI members.