Club meetings offer a unique platform for members
An exclusive and selected club
Build meaningful relationships
Build and maintain connections that make the difference for your business


Develop business partnerships
Develop and strengthen both local and global networks


Engage in high-level discussions
Engage in strategic conversations that support your decision-making process


The most powerful way to maintain valuable relationships,
find new business partners, and strengthen global networks
Get in Touch
Successful registration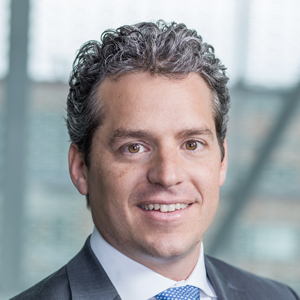 Managing Director - Head of LatAmIvanhoé Cambridge
Brazil
As the leader of the Latin America team, Adriano Mantesso is responsible for making RE investments locally, developing asset-management strategies and overseeing strategic partnerships for the region. Mr. Mantesso has extensive experience in the industry. Before joining Ivanhoé Cambridge in 2017, he worked for five years at the investment bank BTG Pactual, where he became Partner and Head of Income Producing Properties (RE), managing what was then the largest local REIT. From 2005 to 2012, he worked for Brazilian Capital, managing private and public RE investment funds.

CEOHines
Brazil
Antonio Ferreira é responsável pela gestão das atividades imobiliárias da Hines no Brasil. Antes de ingressar na Hines, atuou durante cinco anos na GP Investimentos e 16 anos na Gafisa S.A. Ferreira é bacharel em Engenharia Civil pela Universidade de São Paulo e licenciado em Administração pela Fundação Getúlio Vargas.

Executive PartnerKinea Investimentos
Brazil

Regional Head, Latin AmericaCadillac Fairview Brasil Participações
Brazil
Cintia Guimarães is responsible for strategic acquisitions, divestitures and management of investments in Latin America. Before joining Cadillac Fairview in 2014, she was a partner at TozziniFreire Advogados in São Paulo and advised in mergers and acquisitions, real estate and project financing transactions, both domestic and international. Cíntia holds a Master of Laws (LL. M.) degree in Comparative Jurisprudence, from the New York University School of Law, and a Juris Doctor (J.D.) degree with concentration on Private Law and Civil Procedure from the Universidade de São Paulo.

CEOIguatemi Shopping Centers
Brazil

Advisory BoardTishman Speyer
Brazil
Mr. Cherman joined Tishman Speyer in 2001 and is responsible for the firm's activities in Brazil. He is also a member of the Investment Committee. Prior to his current role, Mr. Cherman held a number of positions on the firm's Brazil team, including managing the region's acquisitions and leasing efforts, heading both the residential development and commercial development groups, and serving as Chief Operating Officer. Previously, Mr. Cherman spent 12 years working in the development business, where he managed large-scale commercial and residential projects in Latin America. Mr. Cherman holds a degree in civil engineering from Pontifícia Universidade Católica in Rio de Janeiro and an MBA from the University of São Paulo.

CEOUrba Desenvolvimento Urbano
Brazil
Formada em Engenharia Civil pela Universidade Estadual Paulista – UNESP (1994), pós graduada com MBA Executivo pelo Instituto de Ensino e Pesquisa – INSPER (2006). Atuou na Racional Engenharia Ltda., empresa de construção, e Racional Empreendimentos Ltda., empresa de desenvolvimento imobiliário, no período de 1997 a 2019, sendo o último cargo Vice-Presidente, responsável pela área de operações (engenharia e construção) e de desenvolvimento de negócios do grupo. Atualmente Presidente da Urba Desenvolvimento Urbano S.A., empresa de loteamentos do Grupo MRV&CO.

CEOBrain Inteligência Estratégica
Brazil
Fábio Tadeu Araújo has Master's degrees in Urban Management at PUC-PR and in Organization and Development at FAE Business School, MBA in Project Management at IBMEC-RJ, with a postgraduate in Business Economics and International Business. Fábio won the Paraná Award of Economy in 2002, by CORECON-PR. He is a consultant for the IDB - Inter-American Development Bank - for housing issues in Latin America; Director of Market Research at ADEMI-PR; a post-graduate professor in Economics and Market Research; and a senior partner at BRAIN, where he has coordinated Market studies in over 800 brazilian cities.

CEOMitre Realty
Brazil
CEO and owner of Mitre Realty. Prior to that Fabricio has worked in Investment Banking in both London and Sao Paolo. He has worked for HSBC Macquire Bank BNP Paribas and also Credit Suisse where he covered the Real Estate sector as an Equity Research Analyst.

Real Estate Brazil HeadGIC
Brazil

CEOGafisa
Brazil
Henrique Blecher é CEO da Gafisa. Graduado e mestre em Direito, possui MBA pela COPPEAD/UFRJ, além de estudos e pesquisa em gestão e filosofia em universidades na Europa e Ásia. Nos últimos 15 anos, atuou focado no mercado imobiliário, assessorando aquisições por meio de instrumentos de dívida e plataformas de equity. Em 2017, fundou a Bait Incorporadora com os sócios, que em 5 anos vendeu mais de R$ 2 bilhões de VGV em imóveis residenciais de alta renda no Rio. É também VP do Sinduscon-Rio e da Ademi-RJ. Integrou a lista de Cariocas do Ano da Veja Rio (2021).

Partner & Head of Real EstateVinci Partners
Brazil
Partner, Head of Real Estate and Member of the Straegic Comitee of Vinci Partners. Previously, he was the CFO and IRO of BRMalls where he was responsible for investors relations, funding strategy, acquisitions and monitoring financial operations performance of greenfield and brownfield developments. Before, worked for Banco Pactual from 2004 to 2006 in its Investment Banking Division covering the Real Estate sector. From 1999 to 2004, he was Partner and the head of the Real Estate Group at Banco CR2. From 1994 to 1999, he was co-head of the Real Estate Group of Banco BBM. He holds a bachelor's degree in Economics from PUC-Rio and an EP Degree from Stanford University.

Managing PartnerBlueMacaw
Brazil
Marcelo Fedak is the Managing Partner at Bluemacaw and is responsible for the overall strategy of the firm. Mr. Fedak founded the company after opening the office and running Blackstone's Real Estate activities in Latin America for 4 years. Before that, until 2014, Mr. Fedak was at BTG Pactual where he was a Partner and Head of Real Estate, overseeing over $3 billion of assets under management across Latin America. Prior to that, from 2005 to 2009, Mr. Fedak worked at Goldman Sachs, Credit Suisse and Bain and was involved in over $30bn of various M&A and capital market transactions across multiple industries. Mr. Fedak received a BA in business from FGV - Escola de Administracao de Empresas de Sao Paulo.

Head of Brazilian Investor RelationsGTIS Partners - Brazil
Brazil
Joined GTIS in April 2010 as Managing Director of Development. She is responsible for overseeing all development and asset management activities in Brazil as well as for the identification of new business opportunities. Mrs. Diniz has over 17 years of experience in development and management of residential, commercial and mixed-use projects in Brazil. Prior to joining GTIS, she was the COO of Lindencorp, a major São Paulo-based development and investment firm, where she was responsible for overseeing the company's operations and the entire scope of its project development pipeline, as well as strategic planning and asset management. Prior to Lindencorp, Mrs. Diniz worked at several real estate companies including Cyrela, Tecnisa and Birman.

CEOBR Properties
Brazil
Martin Jaco started his career at Andrade Gutierrez and Método Engenharia. Then he went to CBRE, where he led the Investment department for 11 years. In 2007, he joined the startup BR Properties as CIO, with the objective of structuring the company's Investment department, responsible for acquisitions, market, development and leasing. In 2010, BR Properties made its IPO and today it is one of the most important commercial real estate companies in Brazil. Currently, Martin answers as CEO of the company.


CFO South AmericaAccor
Brazil
Mauro RIAL joined AccorHotels in 2017 as Chief Financial Officer for South America, in charge of leading all financial and administrative activities and supporting all the development challenges in the region. Seasoned executive with extensive experience in restructurings, ERP implementations, process reengineering and M&As. Previously worked for Arthur Andersen, Ernst & Young and Suez Group, where he fulfilled for more than 13 years executive financial positions in Puerto Rico, Chile, Argentina, France, Spain and Brazil. Holds a Public Accountant degree by Universidad Nacional del Sur, Argentina, a Master of Finance from Universidad del CEMA, Argentina, and a specialization on Mergers & Acquisitions from London Business School.

CEOHSI
Brazil
Mr. Lima is CEO/CIO and a Board Member at Hemisfério Sul Investimentos. In 2003, Mr. Lima cofounded the real estate division at GP Investimentos, where he served as head of acquisitions. Prior to this, Mr. Lima had joined Rio Bravo's real estate finance group in 2000, where he was responsible for structuring securities, including some of the first in the then-incipient Brazilian market. Over his career, Mr. Lima has invested over USD 2.0 billion of equity in 44 real estate transactions. Mr. Lima graduated from the University of Chicago in 1996 with a B.A. in Economics.

Managing Director Partner and Head of Real EstateBTG Pactual
Brazil

PresidentBirmann
Brazil
Rafael Birmann has been a real estate developer since 1978, when he founded Birmann. His office-building projects have had significant impact on the real estate market in São Paulo due to their quality and innovation. Currently, Birmann is coordinating the incorporation of a 50,000 m2 high-end office building in Av. Faria Lima, Sao Paulo, as well as an urbanization project of 16 million m² in Brasilia.

Head de Real EstateBrookfield Property Group
Brazil

CEO BrasilRegus
Brazil
Tiago Angelo Alves, current role as Regus Brasil CEO. Former LatAm Managing Director of Johnson Controls & ISS, both multinational service companies, having worked also in Large corporations like Cushman & Wakefield and Grupo Semco S/A.. Graduated with MBA degree by University of California - Irvine, Fundação Getulio Vargas FGV in Sao Paulo and Degree on Mechanical engineer by Universidade do Estado de Sao Paulo – UNESP.

PresidenteCBRE
Brazil
Walter Cardoso é formado em Engenharia Civil pela UNESP e tem especialização em Matemática Financeira na FGV. Começou na CBRE em 1985 e passou por diversos setores antes de chegar à presidência da companhia. Foi responsável pelo departamento de desenvolvimento de novos projetos (1985-1989) e diretor de investimentos entre 1989 e 1994. Como Managing Director (1994-1998), Cardoso consolidou todas as linhas comerciais de negócios no Brasil. Assumiu o papel de presidente em 1998, após a fusão de Richard Ellis e a CB Commercial. Hoje ele é responsável pelas orientações estratégicas e desempenho dos escritórios da empresa em todo o país e supervisiona uma equipe de mais de 1.000 profissionais, fornecendo soluções para o mercado imobiliário.
The one and only club for Real Estate decision-makers
Get in Touch
Successful registration
If you are a senior decision maker and believe in the importance of building special relationships for your business growth, you're really welcome to GRI Club's community

Robinson Silva
Robinson Silva
Managing Director and Partner
GRI Club
+55 11 99955-5662
+55 11 2391 5583
Robinson Silva is director of the GRI Club, which brings together leading real estate and infrastructure players in more than 20 countries. He leads the club's real estate market division in the United States and Brazil, including conferences and exclusive activities to members in the residential, land development, malls, retail, hospitality, offices, industrial and logistics segments. He is also a moderator of debates with essential players of the market, economy, and politics. He has an extensive network of relationships and a broad experience in the American and Brazilian real estate industry and the financial and credit areas. He holds a degree in Public Relations and postgraduate degrees in Marketing and Project Management.  
This eMeeting is exclusive
for Premium members
This event is exclusive for GRI members.